---
Miscellaneous

-

May 2008
published: 20 / 4 / 2008
---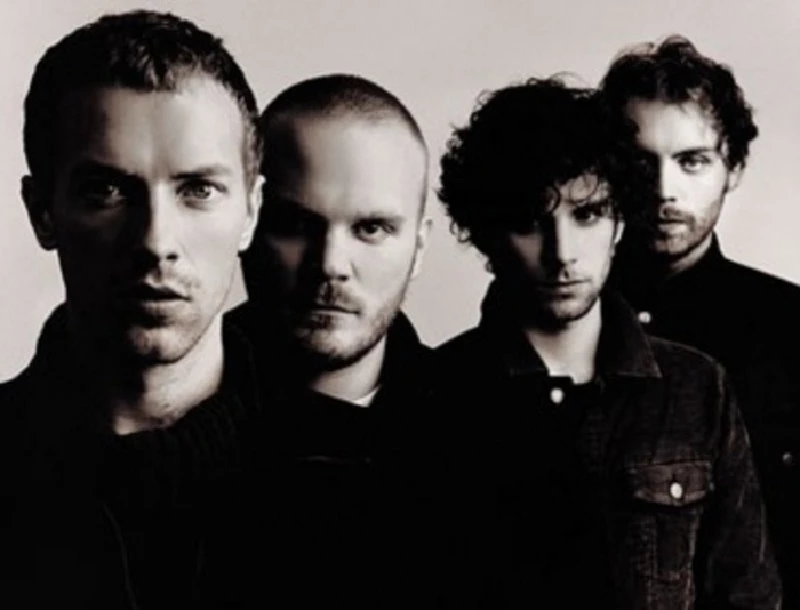 intro
In his 'Condemned to Rock 'n' Roll' column, Ben Howarth looks at Q's recent poll for the Best 50 Albums of All Time, and asks if these really are people's favourite albums
A vitally important poll in the once readable 'Q' magazine finds that Oasis have made the two most popular albums ever released by a British band. It may now be more than a decade since they made an even half listenable record, but even the Beatles have been vanquished as the Gallagher brothers' juggernaut rolls on. It isn't the list's only surprise, as Keane's two efforts comfortably outrank Coldplay, not to mention the Rolling Stones. Meanwhile, 'London Calling' ranks far higher than 'Never Mind The Bollocks' and Led Zeppelin, who looked like the biggest band in history when they reformed last year, have just one album in the list, 'IV', at a surprisingly low 29. Of course, recent albums often receive a disproportionate spread in these polls, and though they are currently the British public's favourite drug addled wasters, Amy Winehouse and Pete Doherty are surely unlikely to be quite so high next time 'Q' does one of these polls. Although in many ways a fascinating list, it is utterly arbitrary. Did you vote ? Because I know I didn't. Its also rather limited. 'Q' made this particular edition of their magazine an ever-so-slightly-patronising 'Women In Music' special, but Ms Winehouse is the only woman to find a place in their poll. Equally conspicuous by their absence are black people, with the only exception being one member of the Prodigy. I'm sure some people are angry about this but, remember, this is 'Q' magazine. Even a cursory glance at the charts will tell you that music is one of the least sexist and racist parts of British industry, but inside this also remains a stable cluster of fans devoted solely to the monkish limitations of indie guitar rock. If you ignore Q's lack of diversity, the list's most striking feature is that (with the exception of the generally derided Keane) the accepted critical canon of 'great' albums are now the public's favourites. Take the example of Radiohead's 'In Rainbows', which no critic can possible criticise and still keep their jobs. I found it an enjoyable listen, but clearly not much of an advance on their previous work. But there it is at number 40 - more popular, apparently, than anything released by David Bowie. Are these really people's favourite albums? I know they aren't mine. When I look at the albums that have really lasted for me, those that I come back to time and again, 'greatness' doesn't come into it at all. There is Kathryn Williams' 'Relations' - a graceful and well chosen covers album ; Bjork's 'Vespertine', the most vivid and varied of her many albums ; Van Morrison's delightful 'Magic Time' ; Lambchop's even more delightful 'Nixon' or perhaps Manic Street Preachers' 'Lifeblood' - loathed by everyone else including the band, but I love it. Then there is Paul McCartney's 'Flaming Pie', which I might have listened to more than any other album, and a largely unheralded country album, Jill Barber's 'For All Time'. Fashion doesn't come into it at all, either. Tom Waits is admired for his eclecticism and boldness, and we are all supposed to like 'Rain Dogs'. But I prefer 'Closing Time', an album of unadventurous but lovely ballads. Or what about Mark Knopfler's 'The Ragpicker's Dream'. Is any band less cool than Dire Straits ? Just mentioning this might destroy my credibility with all my friends. For too long I was put off by the opening track, 'Why Aye Man', essentially an episode of 'Auf Wiedersehen Pet' set to music, but this is an unknown treasure, a beautifully constructed record, cruelly and absurdly neglected by almost everyone. As I'm sure I have said before many times in this space, we don't owe anything to the critical favourites. Admittedly, I do own most of the records in the list, and they sit in my racks, largely very much admired. But it's my own favourites, a random and possibly poorly selected bunch they may be, that I really love.
Visitor Comments:-
118

Posted By: Mike, London on 11 Jun 2008
It's amazing how some "music lovers" can't seem to look beyond what the critics deem amazing in order to find the real gems out there. I've plenty of musical gaps in my knowledge but it's an ongoing joy filling them in as best I can. And you're right, Jill Barber's For All Time is wonderful.
---
Pennyblackmusic Regular Contributors
---