---
published: 5 / 3 / 2008
---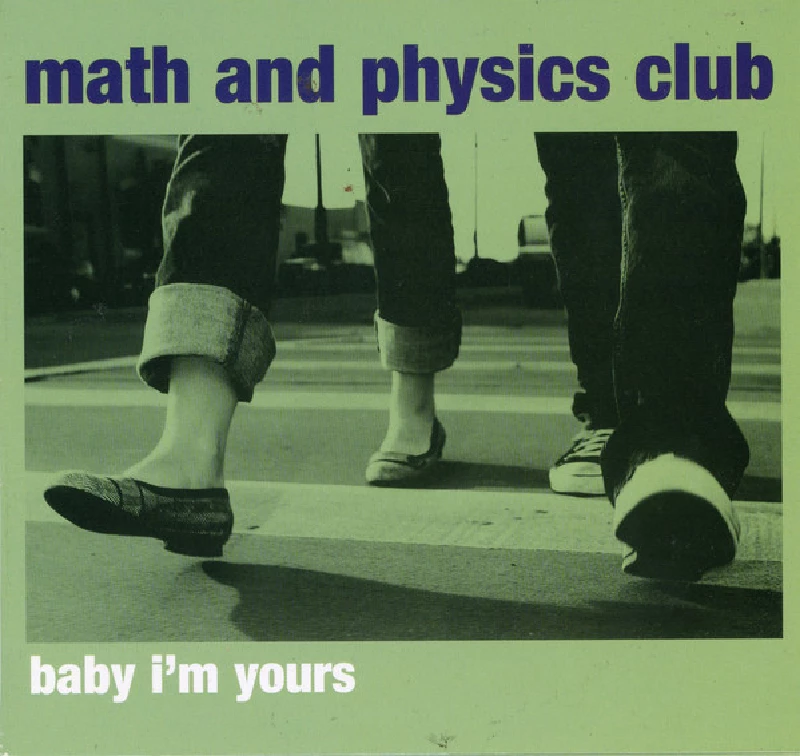 intro
Superb indiepop on new EP from Seattle-based five piece, the Math and Physics Club
It is strange that in every review you read about the various Math and Physics Club EPs and their sole album mention will nearly always be made of their similarity to the Smiths musically. While the Smiths always gained praise for the photography on their record covers, the Math and Physics Club also deserve praise for the way they dress their releases yet that is, however, hardly ever mentioned. To be fair the cover of this latest EP has been noticed by a select few. Whether that's down to some people having some kind of weird foot fetish is another question, but it's an eye-catching sleeve even though it's a simple photograph of a young couple's feet clad in casual footwear. Nothing outstanding, erotic or particularly interesting but for some reason it kind of sums up the summery pop tunes on offer within this cover. There's a happy-go lucky, all is well with the world vibe from that cover photograph right through to the very last sound on the final tune on this 4 song EP. Which is exactly what we have come to expect from this Seattle based five piece even if it is a sound light years away from what many people still expect from any band hailing from that city. It's that happy/sad thing that Math and Physics Club excel at. The usual accusations can be rolled off again ; that all the band are doing is updating the C86 / Sarah sound for the latest decadem but really, what the hell is wrong with that? So, apart from the vocals the band sound like the Smiths and the Lucksmiths, again; so what? There are a lot less worthy bands to be influenced by and the Smiths were hardly 100% original anyway, like many of their era and any period since it can all be traced back to the melodic pop of the 60's. As for the twee comments that litter some reviews…I can remember like it was yesterday wondering, even at the very young age I was when it was all new, what all the fuss was about with four guys from Liverpool singing 'She Loves You' and telling the world that they wanted to hold some girls hand. But how often are the fab four accused of tweeness? Okay, so a certain living member occasionally has to fend off those kind of remarks about his work now…but then no one dared to mention it. Sarah Records didn't invent tweeness. They just made an exceptional job at keeping it alive, much like bands such as Math And Physics Club are doing now. And for that we should be thankful. The lead song, 'Baby I'm Yours' is classic Math and Physics club , all chiming guitars, those vocals sounding nervous and vulnerable above a melody which, as usual is catchy from the off. The following song, 'Nothing Really Happened', was one of the tunes on the band's original demo tape which they sent to Matinee Records in 2004. The band have made a new recording of the song which is the one featured here and the weeping violin which is all over the song adds nicely to the melancholy in the vocals. 'In This Together' is everything we have come to love about the Math and Physics Club, quoting the Carpenters in the lyrics , the ba-ba-bas and some lovely guitar lines with that violin again weaving in and out all add to another outstanding song that really is too good to be tucked away as song number 3 on an EP. 'Do You Keep A Diary ?' closes this four-tracker and it's almost as if the band have saved the best for last. Taking a more electro / synth-pop sound to close the EP wasn't a bad idea and it leaves us wondering if Maths and Physics Club are going to explore this slight shift of sound further on future releases. This limited edition (only 2000 copies) EP looks good and sounds even better. Here's hoping that the Math And Physics Club continue making their happy/sad but beautiful pop music for years to come.
Track Listing:-
1
Baby I'm Yours
2
Nothing Really Happened
3
In This Together
4
Do You Keep A Diary?
Band Links:-
https://www.facebook.com/mathandphysicsclub
http://www.mathandphysicsclub.com/
http://www.last.fm/music/Math+and+Physics+Club
Label Links:-
http://matineerecordings.com/
https://www.facebook.com/matineerecordings
interviews
---
Interview (2007)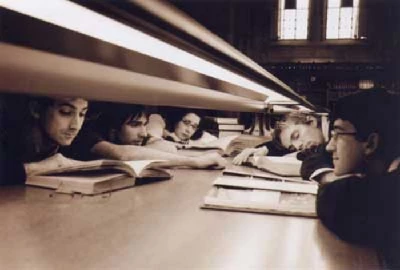 Seattle based indie pop band were the first American band to sign to Matinee Records in five years.Dixie Ernill chats to guitarist James about their recent self-titled debut CD and their 80's influences
Pennyblackmusic Regular Contributors
---