---
published: 21 / 10 / 2007
---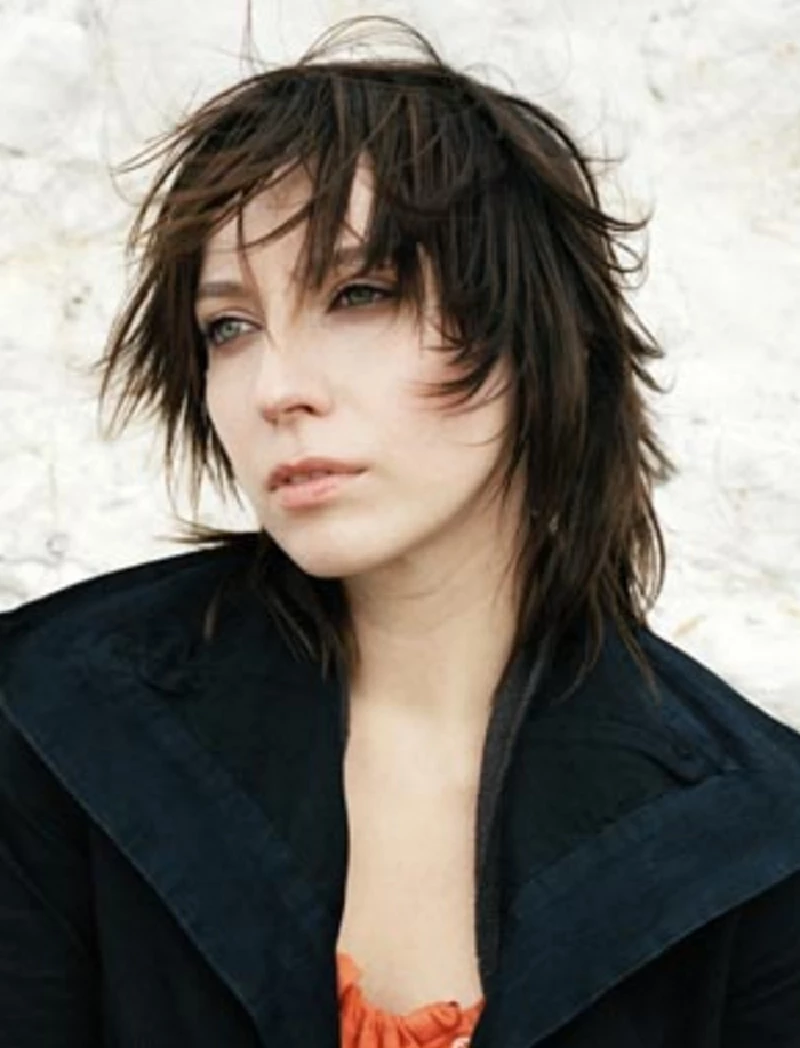 intro
Ex-Ash guitarist Charlotte Hatherley talks to Sarah Maybank about leaving her former band and her just released second solo album, 'The Deep Blue'
"No, I haven't listened to Ash's new album. I don't want to. It'd be like meeting your ex-boyfriend's new girlfriend." Things in life to be grateful for no. 637: Charlotte Hatherley only "looks" like the school cool girl who'd flush your head down the loo and snare your boyfriend in a heartbeat, just for the sheer hell of it. In real life, munching pre-gig peanut butter and banana butties, and nattering about her "ex" on a dressing room bench seat, she's more like a classmate who's collared you for a playground heart-to-heart. Surprising ? This is the woman who spent a decade intriguing Ash fans as the impeccably eye-linered silent enigma matching Tim Wheeler chord for chord. Seeing her relaxed, chatty and laughing her head off,it's like spotting the sphinx in some West End celeb night spot, dancing a drunken conga with Girls Aloud. Clearly carrying residual hurt, a year and a half after her officially-amicable split with Ash,Hatherley has way too much on her plate to dwell on it. She's up to her neck in a tsunami of acoustic dates, along with Charley Stone, formerly of her first band, Nightnurse, and Jen Fuse from Stuffy And the Fuses, she's got a record label to run - and she's got a commitment to honour, staring at Bryan Ferry's derriere (really, we can explain it). In case you didn't know, the Charlotte Hatherley story is one of rags-to-rock stardom that'd have your average 'X Factor' wannabe numpty wetting themselves in envy. Here's the potted version. 1997: Plucked from highly-rated London outfit Nightnurse by indie punk hit factory/Ash frontman, Tim Wheeler. Makes band debut in front of 40,000 people at V97. 2003: Records solo debut 'Grey Will Fade' in hit-and-run sessions during the making of Ash's fourth(official) album, 'Meltdown'. Critics jump up and down with glee. 2006: Leaves Ash in storm of 'did she jump/was she pushed' speculation. Releases second album 'The Deep Blue'. Gigs incessantly. October 2007: Collared by Pennyblackmusic in London Borderline's Portaloo-sized dressing room for in-depth analysis. PB : You've wrong-footed us like a mislaid paving stone. We thought you'd be a bit frightening, and bark at us for asking stupid questions. CH : A lot of people think that! It's because I didn't really say much when I was in Ash, on stage or to the press. I didn't feel it was my place as it wasn't my band. I'm quite shy, too, and people see me as being aloof. With the press, if you're a female musician,you're generally seen as a cold rock chick, which is totally not me. Either that or you're 'kooky', like Tori Amos [Looks alarmed]. PB : What's scarier? Big festival gigs with Ash? Or small, whites-of-the-audience's-eyes gigs as Charlotte Hatherley ? CH : I want people to see three girls on stage playing guitar really well. When you're playing an acoustic gig, every single note matters and when you make a mistake, it's really obvious. Before I started the tour, I was really worried about my voice as I didn't think it was as strong as my guitar playing. But it's great to play now; I'm really relaxed. PB: What sort of blokes do you get in your audience ? Fending off drooling pervs seems part of the job for most female artists. CH : Actually, I do get a lot of men in my audience,but I get a lot of geeks [laughs]. Plus I get a lot of XTC fans and aged punks – older guys who get the references. I don't get the grope factor, I get people who ask about the tunings. I don't think I have that sort of glamorous appeal. I don't look at myself in that way. PB : This tour must seem like roughing it compared with going on the road with Ash. How are you enjoying it ? CH : It's all girls in a van; I'm doing the tour managing. It's really unglamorous but it's good fun.You get a lot of satisfaction doing it that way. PB : And fewer smelly feet if it's all girls. CH: Yeah, that too [Laughs]. PB : It must have got pretty debauched with Ash. CH : No, they were all practically married. There was no groupie shagging, no naughtiness. I'm lucky, I've only ever worked with complete gentlemen. PB : When you left the band, you were moving in a different musical direction to them. But they seem to have gone off on a different creative trajectory, too.'Twilight Of The Innocents' is a lot darker than their normal stuff. CH : 'Meltdown' was a very American record and I just thought, "I don't want to keep that going." They've always been into American music – that big sound – and they absolutely love Nirvana. I've always been into more obscure stuff. After 15 years together, they were searching for something new and my leaving was a part of that. PB : 'The Deep Blue' was more of a grower and less poppy than 'Grey Will Fade'. What did you think of people's response to it ? CH: It didn't get as much press as 'Grey Will Fade'and some people didn't get the fact it was quite diverse. The press kept comparing it to All Saints and that was quite upsetting, and one reviewer compared it to Shania Twain, which was very upsetting! People who like it, really love it, though, and that's the way I prefer it. PB : What's your new material like ? CH : I've been writing and demo-ing at home, and I've got a very strong idea of who I want to be working with. I don't feel like I'm under any pressure. The next album's going to be a lot more guitary and 10 times better than 'The Deep Blue'. There are a lot of different things going on, but it's more focused. I've been listening to a lot of Deerhoof, a lot of early Yes and Captain Beefheart… PB : So what can we expect? 'Owner Of A Lonely TroutMask Replica'? CH : Ha ha! Oh, God, no I hope not. PB : Will you be going in the studio after these dates ? CH : No, I'm going on tour with Bryan Ferry. I didn't think people would think I'd be up for that kind of thing, but I am a guitarist and I always think of myself as a guitarist. Doing stuff like that enables me to get on with the solo thing and not have to teachor get a job. PB: What's Bryan Ferry like? CH : Lovely. Very quiet, very shy. I'm standing behind him, playing 'Virginia Plain', looking at his arse…[Looks incredulous]. He's got a great arse, though. It's very taut. PB : What has 10 years in the music industry taught you ? CH : A lot of my romantic ideals have dissolved this year. Being in a band like Ash, you're protected from the label, so it's been a massive eye-opener doing my own stuff. I worked really hard on finishing the album and trying to get a deal. To have record company people comment on it… I found it depressing and soul-destroying. I'd have people saying, "You've got to re-record it; you've got to re-record the vocals ;you've got to change the artwork," and I'm thinking, "But I've finished it". But, whatever – everyone goes through it. So my answer to that was, "I'm doing it myself." I'm constantly moaning about it; I'm always like, "Fuck this," but the rewards are so much better.I'm one of those moaners who wouldn't have it anyother way. PB : You seem really in control of your image, and keen not to portray yourself as a gyrating pop bimbo. CH : I thought a lot about the photos for the album. I didn't want to be all, "Look at me, I'm glamorous and sexy." I'm 28, and I wanted to look my age. I thought it was important to be how I am and not fake. Maybe I'll go more glam in the future, though. Who knows? PB : Talking of image, what artists did you want to be,miming in front of in a mirror with a hairbrush when you were a kid ? CH : Bros, Aha, Paul McCartney - I loved the Beatles PB: But Paul McCartney? Not John Lennon, the cool one ? CH : Oh, I loved Paul McCartney when I was about 12. I loved Wings and I loved his solo stuff. 'Pipes Of Peace', all that. Looking back, I think I probably wanted him to be my dad. Then I fell in love with David Bowie when I was 13. The first time I ever saw him was on the Freddie Mercury Tribute Concert on TV[in 1992]. He was wearing a green suit and did 'Under Pressure' with Annie Lennox. Then at that point, he lost his cool and did the Lord's Prayer. Everyone thought it was really naff, but that went totally over my head. I went to the library the next day and got out all his records. That was the changing point for me. PB : If you asked 100 musicians how they got into David Bowie, they'd say something like, "I heard my olderbrother playing 'Diamond Dogs'", and you… CH : [Laughs] Yeah, I know, I got into him when he lost it! That's typical! PB : You've mentioned celeb gossip being a guilty pleasure in the past. What do you think of the fact that credible musicians are starting to get eaten up in the celebrity treadmill now ? CH : Celebrity magazines are a complete indulgence, a 10-minute read on the Tube. They're like eating chewing gum for your dinner; deeply unsatisfying and a bit nasty. Some people get targeted because they're massive record-sellers. It'd never happen to me because I'll never sell millions of records. I'd love to sell as much as they do, but I don't think developing a superstar drug habit is the way for me to do it. [Sarcastically] Or maybe I will. You'll see me in there in a year's time… PB : Can you help us out with a celebrity rumour? We've heard Mark Hamilton is terrified of fish and we thought, "That's the biggest lie we've ever heard." CH : No! It's true! He hates them. He's got a real phobia. Whenever we went into a restaurant that served fish he'd go running out like a big girl. He was fucked when we went to Japan. Eventually he found this Irish pub that sold chips and he ate there every night. I was like, "Come on, Mark…" PB : How about this one ? My sister went to the same school as Simon Pegg, who starred in the video to'Bastardo', and she said he seemed a bit weird. What's he really like ? CH : [Goes all googly-eyed] I LOVE Simon Pegg! He's absolutely gorgeous. I remember Tim went to this part yand came back and said, "Simon Pegg was there." And Iwas going, "Is he single? Is he single ?" Funnily enough, I ended up going out with his best mate, Edgar (Wright, 'Spaced' and 'Hot Fuzz' director]. Simon's absolutely lovely, and he's one of the funniest guys I've ever met. PB : Finally, how do you think you've changed over the past few years ? CH : I used to be really hyper, like, "I've got to dothree albums by the time I'm 30," but now I'm much more relaxed. I'm always doing four things at once, so it's good to be coming to the end of the year and thinking, "I've been working my ass off, but now I haven't a clue what's happening next." PB: Thanks, Charlotte.
Picture Gallery:-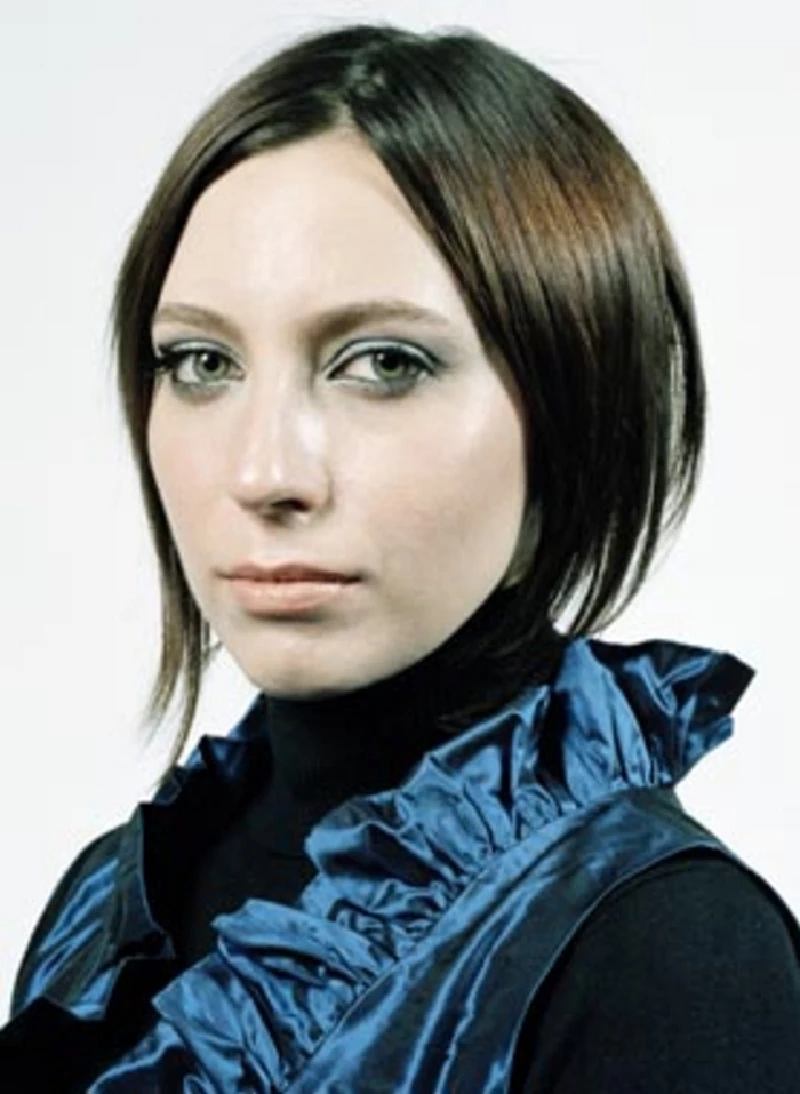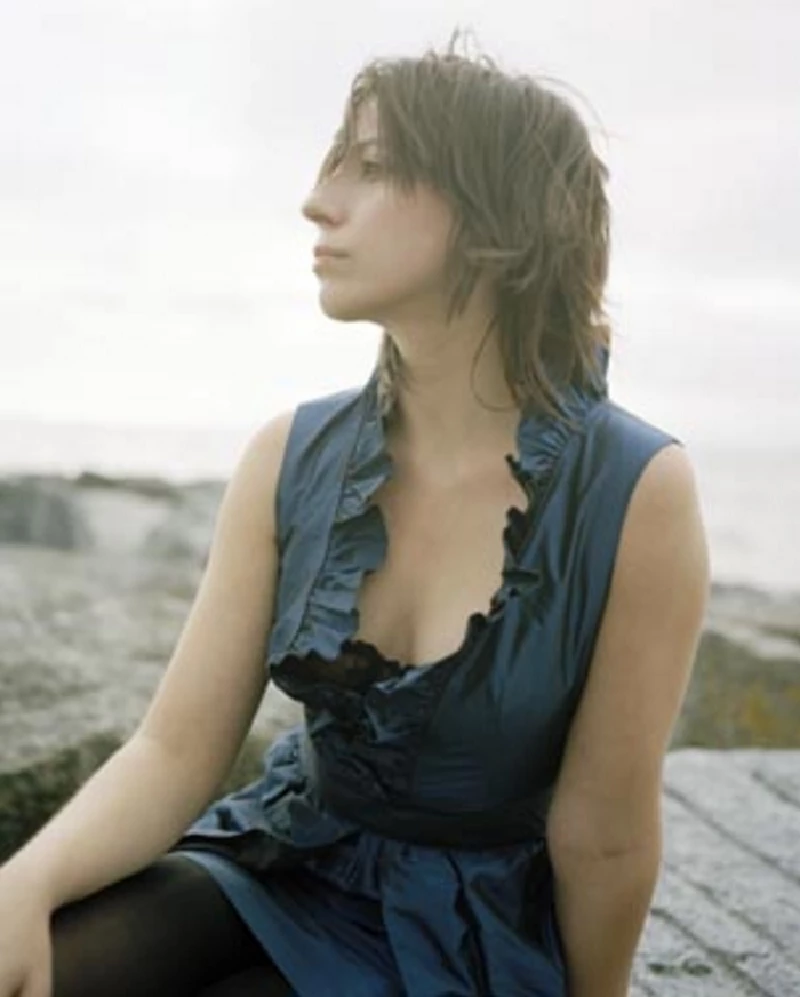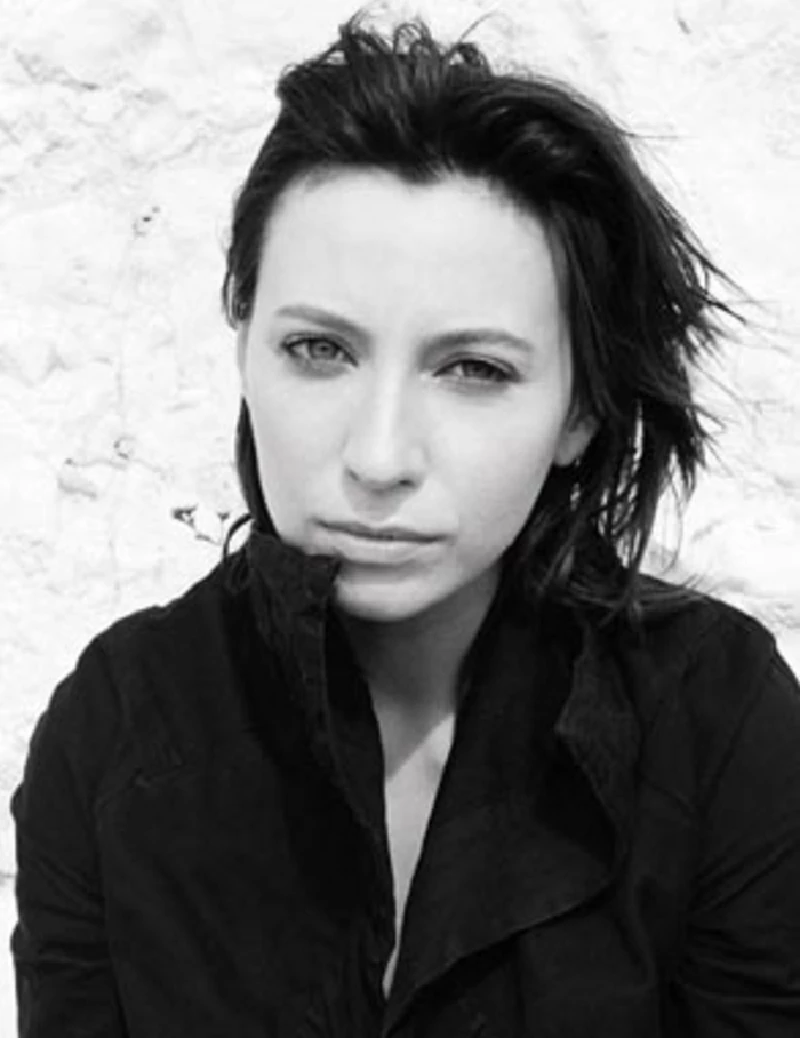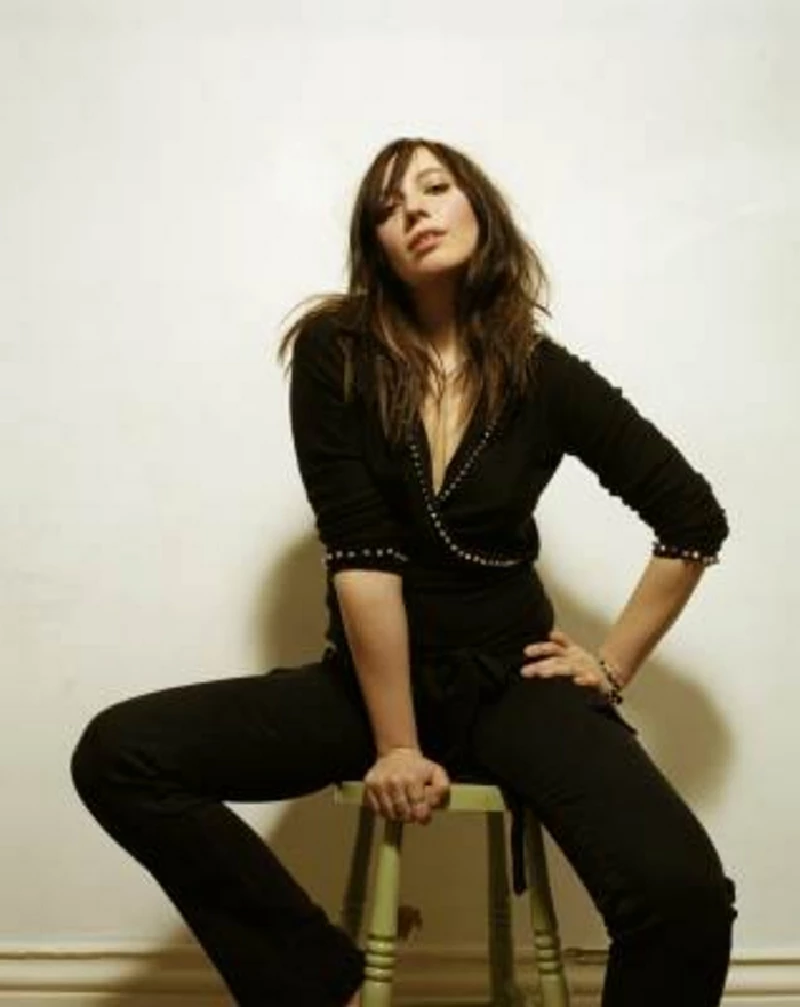 Visitor Comments:-
509

Posted By: Nodlew, Dublin Irl on 02 Dec 2011
Although this is an interview from the past her Album now over 3 years old is top of my playlist, it really grows on you. Its really nice to retrospectivily look back and see the music has stood the test of time and to top it all watching her with the Free All Angels dates last month came full circle. Smashing artist, a real human attitude to fly in the face to all that didn't think she was an acomplished musician and she is still the coolest! Kim deal watch out someone may just be cooler!
---
live reviews
---
Borderline, London, 24/10/2007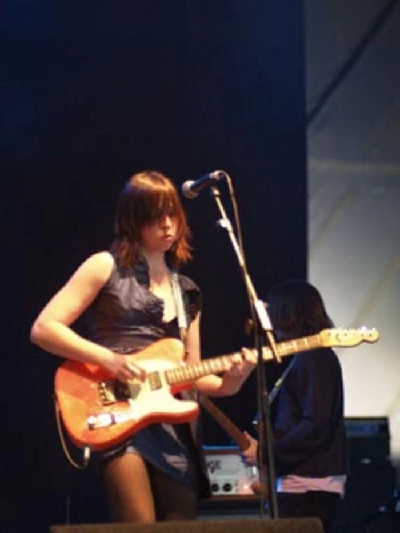 Sarah Maybank at the Borderline in London watches former Ash guitarist Charlotte Hatherley rework her second solo album 'The Deep Blue' to stunning effect as an intimate, 'Unplugged'-style acoustic set
Pennyblackmusic Regular Contributors
---