---
published: 24 / 1 / 2007
---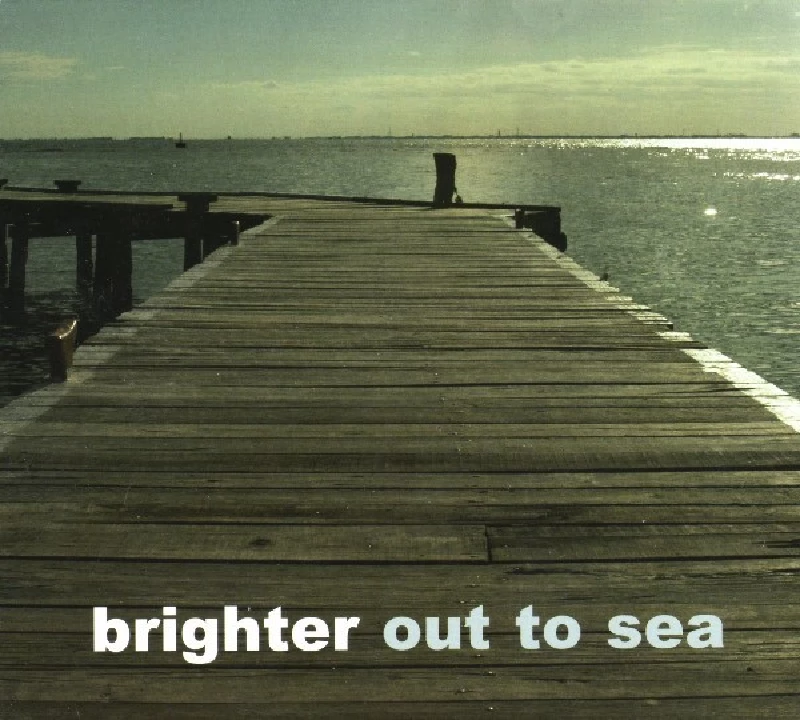 intro
Fabulous second compilation on the Matinee label for late 80's/early 90's shoegaze/indiepop group and former Sarah Records act Brighter
'Out to Sea' is the second Brighter compilation CD released by Matinee records and this time around they have dug deep into the vaults for a number of the songs. The CD has 6 previously unreleased songs, 5 songs from hard to find German flexis, a rare compilation track, and 8 songs from the fabulous 'Laurel' mini-LP. The songs from 'Laurel' will probably be enough for most fans of the band to track down this CD. 'Christmas', 'Frostbite', 'Ocean Sky', 'Summer Becomes Winter', watery/pastoral pop gems with layered guitars and keyboards and Keris Howard's subdued, introspective vocals - these songs are Brighter. A beautiful sense of uplifting melancholy. And while Brighter might be better known for their sombre moments, many of the unreleased tracks on this CD do a great job of showing the more upbeat side of the band. 'If I Could See' and 'Wallflower' were recorded at the same time as the songs on 'Laurel', but somehow ended up not making the cut. Both songs have a nice jangly-ness to them and are sure to get your toes tapping. The flexi tracks, originally released on German labels Blam-A-Bit and Sturm und Drang, continue the more upbeat vibe and capture the band at a time when they sound very young. Even here though, the layering of guitar, keyboard, and Howard's vocals is already present and working wonders - and the band sounds downright happy on 'Looks Like Rain'! The CD also adds 4 songs that were recorded for the never released debut album and that weren't included on 'Laurel'. 'There Is Nothing We Can Do' gives us some more upbeat vibes, this time adding what sounds like a flute to the mix. 'Nothing At All', 'Hope To God', and 'Amy Never Knew' bring us back to the more sombre side of Brighter. These songs could have easily been at home on the 'Laurel' mini-LP (It almost seems that 'Laurel' could have been a double LP!!!). The last song on the CD, 'Still', comes from the rare 'Beckett House' compilation. It is yet another fine example of the beautiful melancholy that Brighter was able to create. Simple guitar lines over keyboard tones with Howard's soft vocals floating on top. Brighter frontman Keris Howard says "'Out To Sea' is very much a compilation for completists". While this compilation combined with 2003's 'Singles 1989 - 1993' does indeed complete the Brighter story. This is no mere collection of bits and scraps. Many of the songs on this CD are longtime fan favorites and it seems that some of the unreleased songs may become favorites as well - just 15 years later.
Track Listing:-
1
Christmas
2
Frostbite
3
Summer Becomes Winter
4
Something To Call My Own
5
Ocean Sky
6
Out To Sea
7
Maybe
8
Journey's End
9
If I Could See
10
Wallflower
11
Airhead
12
Don't Remember
13
Next Summer
14
Looks Like Rain
15
Falling
16
There Is Nothing We Can Do?
17
Nothing At All
18
Hope To God
19
Amy Never Knew
20
Still
Label Links:-
http://matineerecordings.com/
https://www.facebook.com/matineerecordings
Pennyblackmusic Regular Contributors
---