---
published: 21 / 1 / 2007
---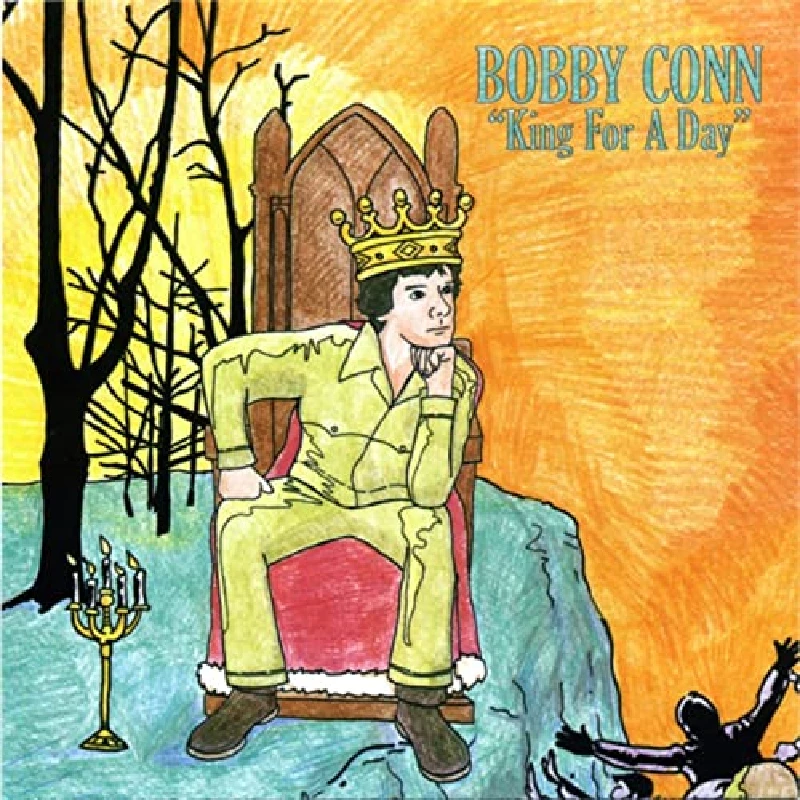 intro
Entertaining, appealing new album from idiosyncratic singer-songwriter Bobby Conn, whose eclectic influences range from Prince to Motorhead to Sweet and the Incredible String Band
An artist with a bewildering array of influences – from Prince to Motorhead to Sweet and the Incredible String Band – Bobby Conn is a craftsman of intelligent, idiosyncratic pop whose nearest musical relations are Todd Rundgren at his quirkiest and Sparks. Conn adds violin, keyboards, brass and woodwinds to his basic guitars/bass/drums lineup to give his music a prog-pop feel – to listen to Conn is to enter a world where the punk revolution of 1976 never happened. 'Vanitas' starts the album with a mildy funky instrumental intro before kicking into crunchy guitar rock – so far nothing too unusual, but this is Bobby Conn and you know the curveball will come fast – and so they do as a choir kicks in with Latin lyrics courtesy of Eccliesiastes, and an extended acoustic outro. Jabbing glam rock chords and grooving wurlitzer make 'Sinking Ships' sound like a Rundgren outake circa 1974. Like much of his other work, 'King For A Day' is a concept album; Conn has said his subject this time is the escape from the fear and drudgery of the modern day world; but like his other work it would seem to be a curdled take on the pretensions of fame – none of the songs protagonists can muster the effort to dream about much more than returning to their home after a tour. (As his fans wouold expect, Conn's religious obsessions reappear on 'Punch The Sky' and 'Anybody'; the former features a self-help guru offering immortality to his follower, the latter offers a cynical take on what happens to those who take him up on his offer.) All in all, 'King For A Day' is an entertaining album, provided you don't dwell on the lyrics too much.
Track Listing:-
1
Vanitas
2
When The Money's Gone
3
King For A Day
4
A Glimpse of Paradise
5
Love Let Me Down
6
Sinking Ship
7
Twenty-One
8
Punch The Sky!
9
Anybody
10
(I'm Through With) My Ego
11
Mr. Lucky
12
Things
Band Links:-
https://www.facebook.com/thebobbyconn/
Label Links:-
http://www.thrilljockey.com/
https://www.facebook.com/ThrillJockey
https://twitter.com/thrilljockey
Pennyblackmusic Regular Contributors
---