---
Charlatans
-

Forever. The Singles.
published: 7 / 11 / 2006
---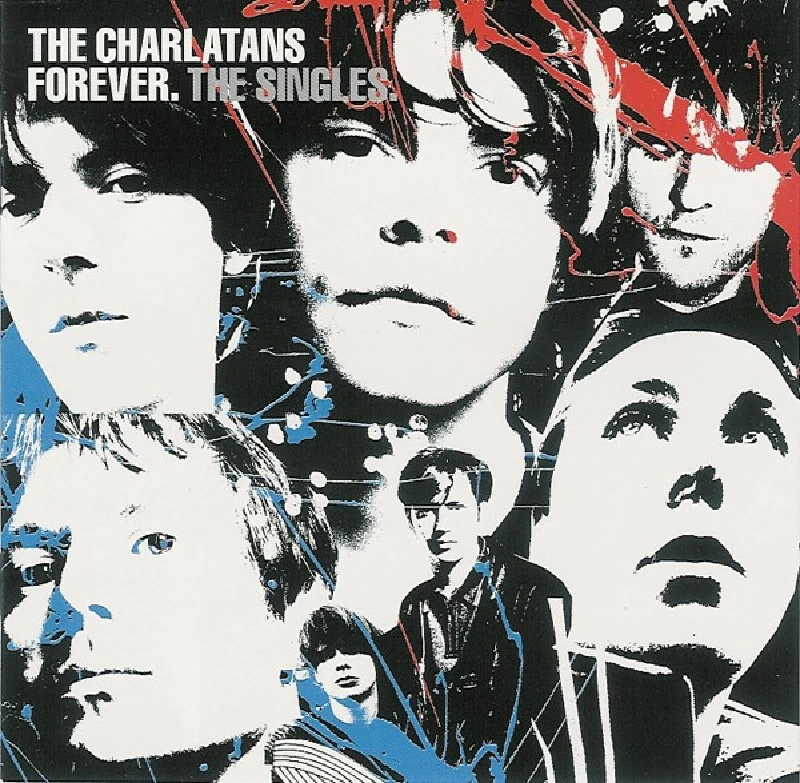 intro
Excellent and timely compilation of ever-evolving classic singles band the Charlatans, whose 15 year career has now spanned over 9 studio albums and 26 singles
In a career spanning over 15 years, the Charlatans have released 9 studio albums and an incredible 26 singles. Starting out as Stone Roses styled baggy enthusiasts who nobody expected to last, theirs is a sound which has evolved with every record. Blighted by shocking lows, they also enjoyed critical and commercial success, most notably during the 'Tellin' Stories' period of 1996, when the band were almost a fixture on UK television and radio, and no strangers to the Top 10. Such was their appeal, in fact, that they were famously lampooned by the then Radio One breakfast show hosts Mark and Lard. 'Forever – The Singles' is the best kind of compilation album. Condensing 15 years onto one disc, it cherry picks the highlights of a brilliant career. The opening double act of 'Indian Rope' and 'The Only One I Know' show the roots of the band – Hammond organ, baggy drums, fuck-styled bass and a spaced out Manc drawl. 'Wierdo' still stands as a total one off – nobody has done anything like this before, or since, and Rob Collins' organ riff stands as one of the Charlatans' signature sounds. My only complaint with this record is that the mid 90's 'The Charlatans' era is roundly brushed under the carpet, but maybe this is because songs such as 'Bullet Comes' and 'Just Lookin'' were featured on previous "best of" 'Melting Pot'. What is here is 'Just When You're Thinking Things Over', one of the band's greatest moments. Singer Tim Burgess had abandoned the baggy stylings in his voice by this point, instead veering towards a slightly nasal vocal, and a definite improvement in sound. The song itself is a piano led jaunt, Burgess bemoaning the fact that his lack of matches is preventing him getting high – as good a subject for a song as any. After the tragic loss of organist Collins in a road accident, the band regrouped with 'Tellin' Stories' – an album recorded whilst Collins was alive, but released after his death. The four tracks from this album could stand alongside any in terms of quality. 'One To Another' particularly stands out; a massive record which scored the band huge exposure with its deep piano riff, hip hop drum patterns and call to arms vocals. By this point Burgess had found his voice. He sounds confident and assured, and brimming over with emotion. 1999's 'Forever' is the band's epic: double the length of a normal Charlatans track, it builds and builds from a bass organ line into a shimmering crescendo of crashing drums, furious bass and crashing guitars. "This could be a myth in the making" Burgess sings– believe it. 2001's 'Love Is The Key' saw the band take another change in direction. Burgess, changing the way he uses his voice in the same way any musician changes the way they play their instrument, adopts a stuttering falsetto to magnificent effect. The addition of female vocals and an overall more American influence pushed the band in an altogether new direction, drummer Jon Brookes working with samples and loops to bring a new technological edge to their sound. Tony Rogers, (Rob) Collins' replacement at the keys, works wonders and cements his position as a Charlatan proper, and bassist Martin Blunt and guitarist Mark Collins hit a rhythm together that is – to use the parlance of the times – kick arse. The band returned to their roots for 2004's 'Up At The Lake', a song perhaps too influenced by the bands of the day with its garage band guitars and simplistic drum patterns, but this year's 'Blackened Blue Eyes' – the sole representative of latest album 'Simpatico' doesn't show off the reggae direction the band have taken, but is a classic Charlatans moment, as well as an indication that they are still willing to absorb new influences, change direction and break people's perception of them. A 2006 remix of 2002's 'You're So Pretty We're So Pretty' closes the record, basically a dance remix of the original with a more up tempo feel, again showing the flexibility of a band as dynamic and important as they are resilient. Too many bands release career retrospectives after a few dodgy albums. The Charlatans have evolved more than any other band of their generation over fifteen years, without ever alienating their fans, and have waited until now. This record is a timely reminder of a classic singles band, and a great introduction to a classic albums band. If they keep evolving and playing off each others' strength I wouldn't bet against seeing 'Forever And A Bit: The Singles Vol 2' 15 years from now. I certainly hope so anyway.
Track Listing:-
1
Indian Rope
2
The Only One I Know
3
Weirdo
4
Can't Get Out Of Bed
5
Just When You're Thinkin' Things Over
6
One To Another
7
North Country Boy
8
How High
9
Tellin' Stories
10
Forever
11
My Beautiful Friend
12
Impossible
13
Love Is The Key
14
A Man Needs To Be Told
15
Up At The Lake
16
Try Again Today
17
You're So Pretty We're So Pretty (Version '06)
Band Links:-
https://twitter.com/thecharlatans
https://www.facebook.com/thecharlatans
http://www.thecharlatans.net/
Label Links:-
http://www.umusic.co.uk/
http://www.universalmusic.com/
https://www.facebook.com/UniversalMusicGroup
https://twitter.com/umg
interviews
---
Interview (2018)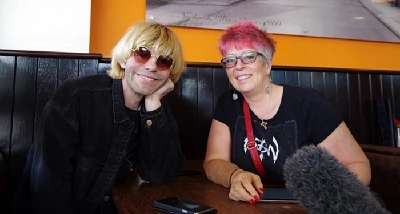 Shirley Procter and Amanda J Window interview and photograph Tim Burgess, Martin Blunt and Tony Rogers from indie rock outfit the Charlatans in a series of speed dates at a chip shop during their own North by Northwich festival.
Interview (2007)
photography
---
Photoscapes (2015)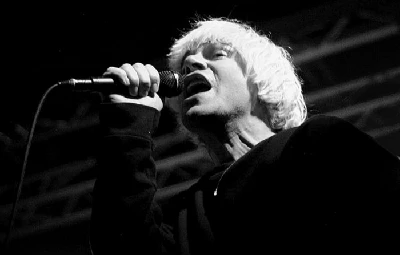 Darren Aston photographs UK indie group the Charlatans the O2 Academy in Liverpool
related articles
---
Tim Burgess: Profile (2016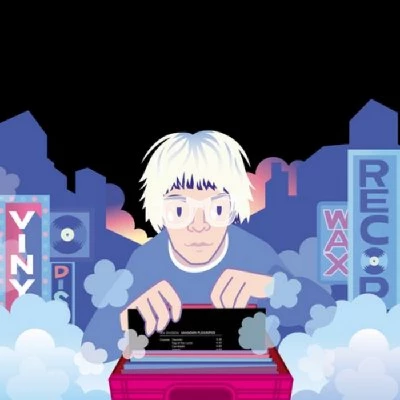 Anthony Strutt examines Tim Burgess from the Charlatans' new book, 'Vinyl Adventures from Istanbul to San Francisco', in which he goes record shopping and invites us along to track down famous friends' suggestions.
Pennyblackmusic Regular Contributors
---