---
published: 11 / 8 / 2005
---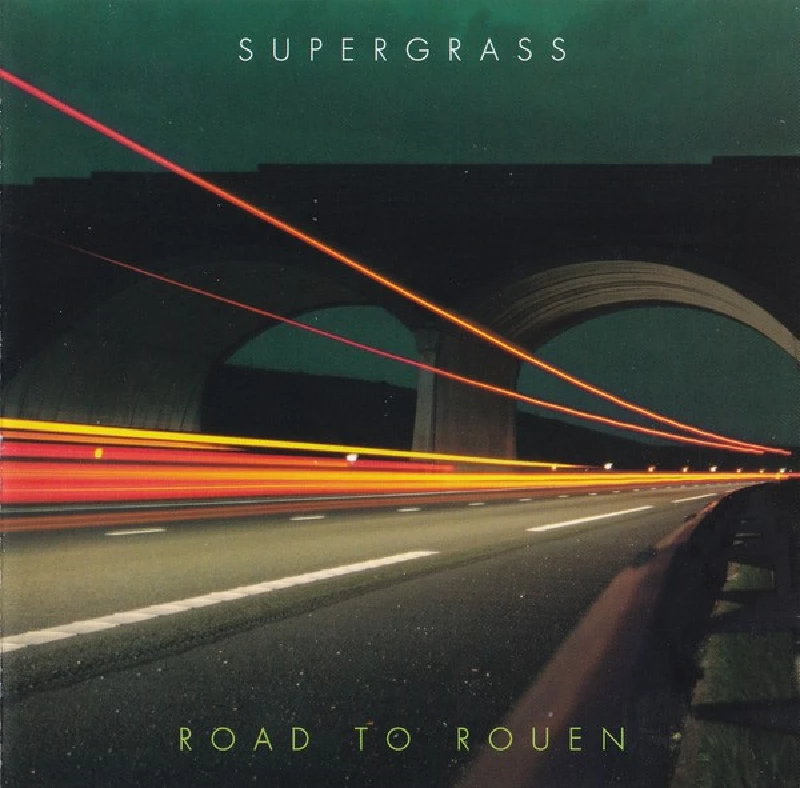 intro
Surprising change of direction on fifth album for the chart topping Supergrass, which finds them looking back to the 60's and 70's for most of their influences
This is the fifth album from these guys. On the whole it doesn't sound very much like Supergrass at all. Will the fans like it? I am not sure, but the coffee table crowd should love it, especially the ones at home nursing babies and with too much time on their hands. It starts off with 'Tales of Endurance (Parts 4,5 and 6)' which like much of 'Road to Rouen' is acoustic, well played and has a hardcore blues feel. It sounds like a guitar version of Scott Walker's 'Montague Terrace in Blue.' At the 90 second mark there is a brass break, which sounds like it was produced by the Beatles producer George Martin. When Gaz Coombes' vocals finally jump in thirty seconds or so after that, his voice recalls Bob Dylan. Later on 'Tales of Endurance' gets more funky, and sounds very 1970's with its jangly, angry guitars. 'St Petersburg', the first single, follows which is a slow grower and sounds like an acoustic Oasis playing a Smiths number. 'Sad Girl' is soft and laid back with a funky organ. It is a reflective tale, and is like a rewrite of the Beatles 'I Am the Walrus', but sung at the tail end of a relationship and from completely the other end of what Brit pop was all about. 'Roxy' comes across initially as nothing more than filler, but towards the end it becomes more dramatic, something like a 70's thriller soundtrack scored by Tindersticks, or the Beatles 'A Day in the Life' performed by the early Velvet Underground. 'Coffee in the Pot' is Mexican in flavour and is a fun number. The title track is very 70's again, funky, and gracefully delivered. It sounds like Supergrass want to be in the next Starsky and Hutch movie? 'Kick in the Teeth', has a more modern groove, and with its exquisite harmonies is the stand-out track on the album. 'Low C' finds Supergrass back on acoustics again and recalls the Beatles and early solo Lennon. It ends with 'Fin', which again sounds like the Beatles, but this time the Fabulous Four's 'Across the Universe'.
Track Listing:-
1
Tales Of Endurance (Parts 4, 5, & 6)
2
St. Petersburg
3
Sad Girl
4
Roxy
5
Coffee In The Pot
6
Road To Rouen
7
Kick In The Teeth
8
Low C
9
Fin
Band Links:-
https://www.supergrass.com/
https://supergrass.lnk.to/FacebookWE
https://twitter.com/SupergrassHQ
Label Links:-
http://www.parlophone.co.uk/
https://www.facebook.com/parlophone
https://twitter.com/parlophone
http://parlophonerecords.tumblr.com/
https://www.youtube.com/user/ParlophoneRecords
https://instagram.com/parlophone/
live reviews
---
Alexaandra Palace, London, 6/3/2020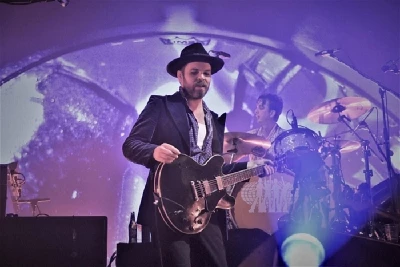 Nick Dent-Robinson watches Supergrass back after a decade away play a set of classic anthems to an enthusiastic crowd at the Alexandra Palace in London.
Pennyblackmusic Regular Contributors
---