---
published: 31 / 3 / 2008
---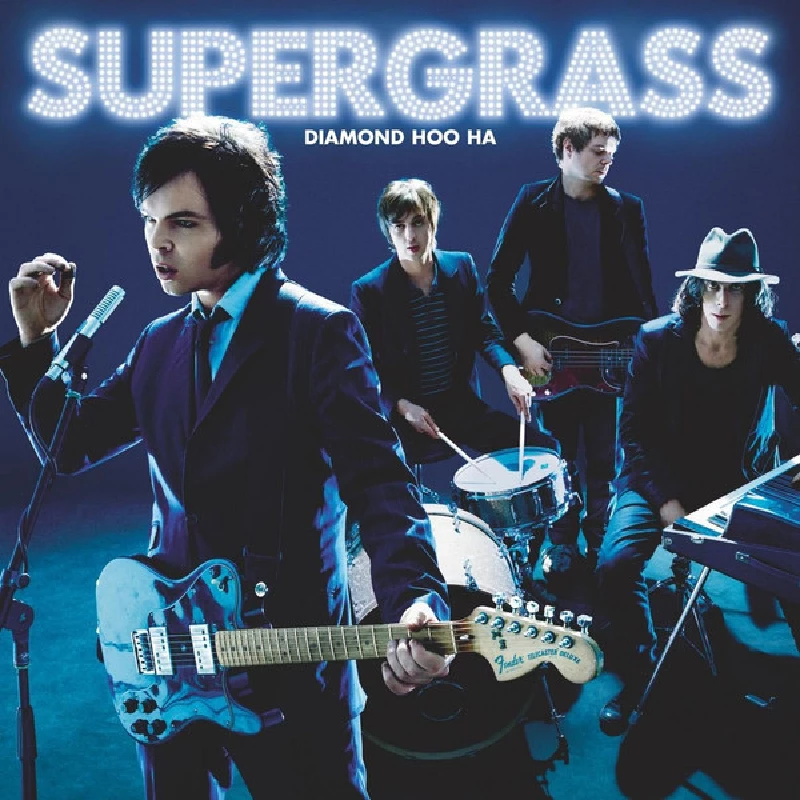 intro
Decent and diverse-sounding pop-influenced sixth album from Britpop survivors, Supergrass
'Diamond Hoo Ha' is only Supergrass' sixth studio album, although they have now outlived every Britpop band apart from Oasis. The title track and first single opens the album and sounds like an angry White Stripes number. 'Bad Blood', the second single, follows and has a vocal from Gaz Coombes which recalls Iggy Pop on 'The Passenger'. Even the music is reminiscent of Iggy, although the chorus has more of the poppy sound that Supergrass are best known for. 'Rebel in You' starts off also like sounding an Iggy number, but by the end has once again become most poppy. 'When I Needed You' is more in the vein of their 60's and 70's influenced last album, 'Road to Rouen', and sounds like a moody John Lennon number. '345' is fiery and catchy and as youthful in sound as their debut album, 'Caught by the Fuzz', their debut album. 'The Return of'... is another Lennon flavoured number and has an easy listening style. 'Rough Knuckles' is chunky and has big poppy riffs, while 'Ghost of a Friend' starts off as an acoustic number, but soon speeds up. Summery and anthemic, it recalls the Alarm and U2 and also the Stones in places. 'Whisky and Green Tea' is dirtier in sound and has Stranglers-style bass and funky 70's brass solos. 'Outside' is a pure power pop number, while 'Butterfly', which closes the album, starts off as a disco flavoured number with a crawling Iggy vocal, but becomes more of an easy listening track as it progresses and moves on. An all round decent pop record really !
Track Listing:-
1
Diamond Hoo Ha Man
2
Bad Blood
3
Rebel In You
4
When I Needed You
5
345
6
The Return Of...
7
Rough Knuckles
8
Ghost Of A Friend
9
Whiskey & Green Tea
10
Outside
11
Butterfly
Band Links:-
https://www.supergrass.com/
https://supergrass.lnk.to/FacebookWE
https://twitter.com/SupergrassHQ
Label Links:-
http://www.parlophone.co.uk/
https://www.facebook.com/parlophone
https://twitter.com/parlophone
http://parlophonerecords.tumblr.com/
https://www.youtube.com/user/ParlophoneRecords
https://instagram.com/parlophone/
live reviews
---
Alexaandra Palace, London, 6/3/2020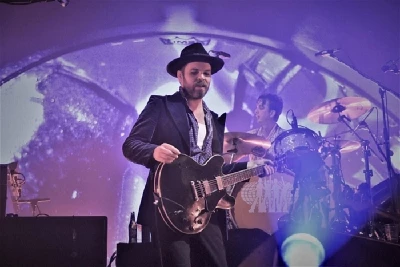 Nick Dent-Robinson watches Supergrass back after a decade away play a set of classic anthems to an enthusiastic crowd at the Alexandra Palace in London.
Pennyblackmusic Regular Contributors
---