---
published: 13 / 8 / 2004
---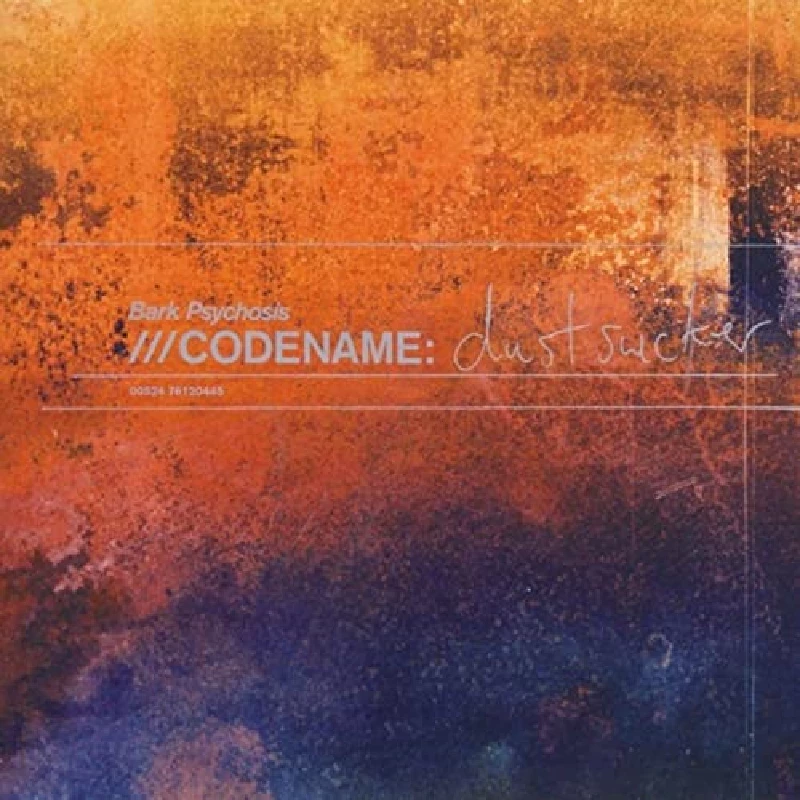 intro
Compelling first album in ten years from influential and still revolutionary pioneers of the post-rock and electronica movement, Bark Psychosis
A new Bark Psychosis album?!?!?  Wow, I never thought that would happen. After all, the band essentially dissolved 10 years ago after releasing a handful of singles and only one proper full length album, 'Hex'(1994).  While that album did gain a fair share of praise in the music press, including a review where the "post-rock" tag was first used, the band remained relatively unknown. Two posthumous collections were also released, 'Independency' (1994) and 'Game Over' (1997), but by then bassist John Ling was long gone and Graham Sutton (vocals, guitar) and keyboardist Daniel Gish (ex-Disco Inferno) were already on their way to making a big noise in the drum'n'bass world under the Boymerang moniker.  Bark Psychosis then seemed to become one of those bands that would be name dropped more than actually listened to.  In fact, I learned about them (and Flying Saucer Attack) from reading a description of Hood's 'Cabled Linear Traction' at a record store (courtesy of Slumberland's Mike Schulman - thanks!). Fortunately, I got that Hood album in 1995, so tracking down a copy of 'Hex' was not an impossible task. What was most striking about the songs on 'Hex' was how Bark Psychosis could move so easily between quiet, ambient, almost jazzy pop sounds and loud, frantic, experimental guitar and noise attacks while somehow maintaining the structure of the songs.  I hadn't heard anything quite like it before!  Of course, in the years that followed the post-rock genre had a huge coming out party, but by then Bark Psychosis was no longer around to take part.  Their relative obscurity makes it hard to even assess how much of an influence they had on the bands that followed in their footsteps though surely comparisons and possible connections can be made. So maybe it's not a coincidence that Graham Sutton created some of the most interesting and unique sounding drum'n'bass tracks at a time when everyone seemed to be cranking out second rate versions of the No U-Turn label tech step sound of producers like Ed Rush and Trace.  To this day the Boymerang album 'Balance of the Force' remains one of my favourite drum'n'bass releases. Though as did Bark Psychosis, Boymerang disappeared all too soon and while there were often rumours of new tracks being worked on, nothing has materialised. And that brings us to 'Codename: Dustsucker'.  There had been rumours that Graham Sutton was working on some new Bark Psychosis material, but I always filed those rumours alongside the "there's going to be a new My Bloody Valentine album" reports.  The more time that went by the sillier those rumours sounded, so actually sitting here and listening to this album seems somewhat surreal - partly because I actually am sitting here listening to a NEW Bark Psychosis album and partly because the album seems to pick up quite closely to where 'Hex' left off.  Before playing this CD I half expected to hear something that had a substantial drum'n'bass influence or that at the very least sounded much different than ''Hex'. The similarity to the Bark Psychosis songs of 10 years ago is at the same time as surprising as it is welcome.  I'm sure there will be some people who will hear this album and feel like no new ground is covered.  Worse yet, they may feel that this style has been overdone at this point.  and while I won't argue either of those points too adamantly, I will argue that the way in which Graham Sutton makes his music, its precision, mood / feeling, softness, and power are things that most of those who followed could never fully capture and that is why this album still sounds unique and exciting. The opener, 'From What is Said to When It's Read', begins with gently strummed guitar before the drums come in. And those drums retain that incredibly cavernous quality from 10 years ago.  Sutton's wafer thin vocals float in with a tone reminiscent of Slowdive's Neil Halstead.  The music slowly builds up and then breaks down to some electronic squelches before the guitars come swarming in, enveloping everything around them.  This is followed by "The Black Meat' which would fit very nicely with earlier songs like 'A Street Scene' or 'Absent Friend'.  The piano adds a nice touch to this song and while the muted trumpet is something I could do without, it doesn't detract too much. The vocals on 'Miss Abuse' take on a deeper, almost ominous tone.  This is mirrored by the music, which half way through the song brings in some eerie electronic tones that hint at some of the production techniques Sutton picked up during his drum'n'bass days. Female vocals and a jazzy feel take things into a different direction on '400 Winters'. If there's an upbeat, happy song on the album then this is it.  The xylophone like tones on this track play a large part in creating the upbeat feel of the song.  It's only at the end when most of the instruments drop out and only a piano is heard that the song takes on a more sombre feeling.  There's more piano on 'Burning the City' and this track brings us back to a sparse, ambient sound with some occasional underlying feedback drones.  It's another song that would feel quite at home on 'Hex'.  And then there's 'Inqb8tr' that brings us the more experimental improvisational side of Bark Psychosis.  It moves from gentle and light to harsh and dark and back again with great ease while Sutton's vocals sound far away and almost drugged out. 'Shapeshifting' starts with a great sounding, choppy drum break which is then joined by keyboard and smooth, female vocals.  This song flirts with being happy, but there's a sense of tension in the drum beat that keeps things uneasy. As the guitars come in with more force, the uneasiness grows to the point of feeling frantic.  And then the guitars start howling and wavering in an almost violent manner until the song breaks down to just drums and electronic groans before completely falling apart. I love it.  'Rose' finishes the album off with an oddly tuned guitar that fades into hallucination inducing keyboard drones. At this point I tend to listen to the whole album again without quite realizing that I am indeed listening to it again! Yes, it seems weird to be reviewing a Bark Psychosis album in 2004.  Had I been asked before listening to this album what the odds were of it living up to the earlier releases I probably would not have been that kind.  Well, Graham Sutton has managed to resurrect something that at one time was quite revolutionary and incredible and he has done it quite admirably at that.  While it might not sound ground breaking given the 10 years of post-rock released between 'Hex' and this album, it still sounds unique and fresh and engaging.  Fans of Bark Psychosis should feel like an old friend is back and those that have only seen the name mentioned on internet music lists and the such should take this opportunity to hear Bark Psychosis in fine form.  Now I guess it will be easier to wait until 2007 to hear the next great Boymerang album.
Track Listing:-
1
From What Is Said To When It's Read
2
The Black Meat
3
Miss Abuse
4
400 Winters
5
Dr. Innocuous / Ketamoid
6
Burning The City
7
INQB8TR
8
Shapeshifting
9
Rose
Band Links:-
https://en.wikipedia.org/wiki/Bark_Psychosis
Label Links:-
https://twitter.com/firerecordings
https://www.facebook.com/Firerecords
http://www.firerecords.com/
https://firerecords.bandcamp.com/
https://instagram.com/fire_records/
https://www.youtube.com/user/FirerecordsUK
favourite album
---
Codename: Dustsucker (2018)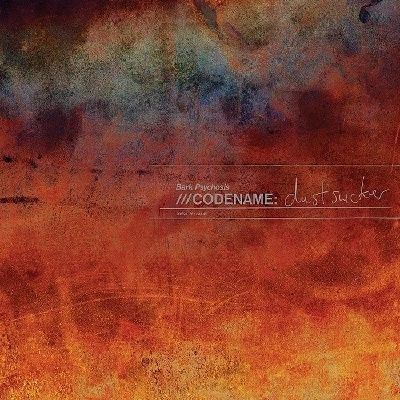 Adrian Janes reflects on the reissue of 'Codename; Dustsucker', the astonishing 2004 second and final album from British band Bark Psychosis, finding that, while its blend of musical moods and random sounds might be defined as post-rock, it in fact, however, transcends all categories.
reviews
---
Hex (2017)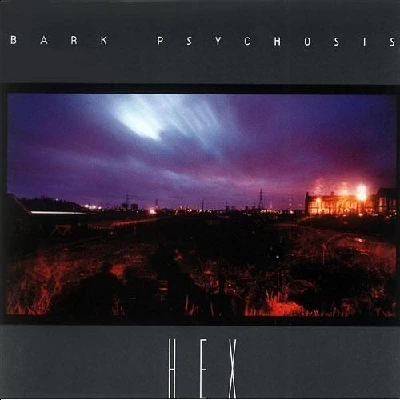 Rewarding reissue of Essex post-rock band Bark Psychosis' bleak but influential debut album
Pennyblackmusic Regular Contributors
---