---
published: 31 / 10 / 2017
---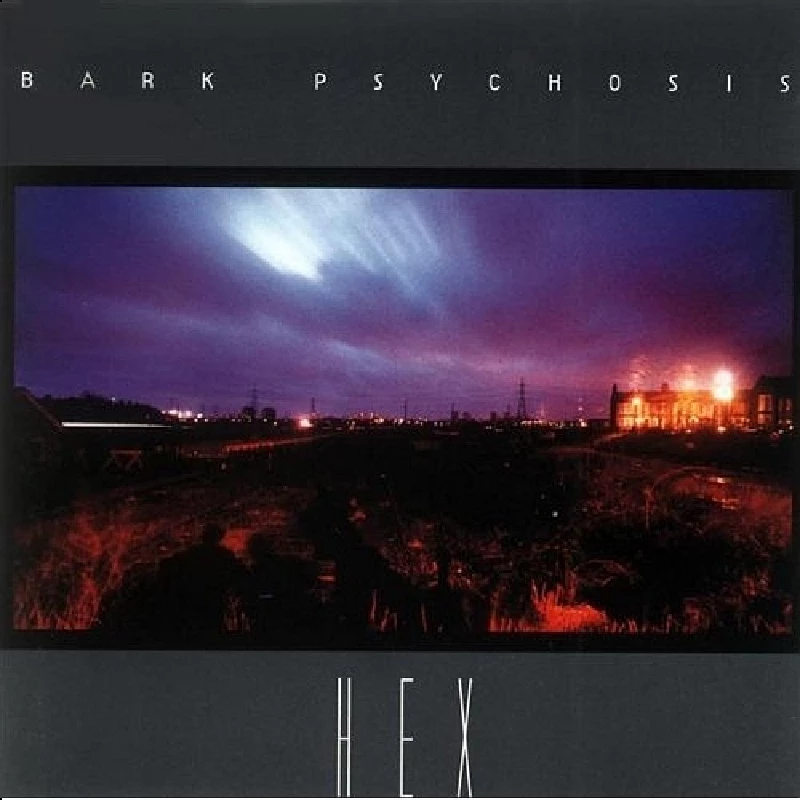 intro
Rewarding reissue of Essex post-rock band Bark Psychosis' bleak but influential debut album
The idea of a forgotten classic seems far-fetched anymore. Everything is out there – how can a record, especially a good one, remain hidden? That's the beauty of everything though – it casts one heck of a shadow. On Bark Psychosis' seminal record 'Hex' a familiar 80's goth rock aesthetic trickles back, like rain water down a rusty drain pipe. It is full of dour pianos, dramatic touchstones, and songs that find the craggy gaps between the Cure and the Banshees and Bauhaus, while also effervescing an air of grief that none on their own could approach. The band's bio is rather simple. Formed in Essex in 1986. Played a lot of gigs early on in the local clubs. Mingled with the art scene. Following a half-dozen singles of mixed acclaim in which they struggled to find a sound, they broke out with this record, seven tracks that spawned the term very much used today, post rock. Crystal clear pianos and mournful strings open 'The Loom' which sets the tone for the rest of the track; dramatic structures, a unique production element to the songs, and Graham Sutton. Through the percussive calamity and discordant samples that make up 'A Street Scene' it is Sutton's distinctive voice that carries the song; if experimentation requires some anchor, something of a reference, for all of the land travelled on a Bark Psychosis record, it is the voice. He employs a quintessential goth-rock voice, feeling, needing and practically bleeding with urgency. On later tracks, which begin to sprawl into longer and travel further into an aural abyss, the band seems to feed off of his voice. The seasick ambience and swirl of loss on 'Absent Friend' loss makes for a timeless classic; creeping along out of a bass intro, the crashing guitars and otherworldly feedback on 'Fingerspit' offers a necessary thread of menace, the feeling harrowing enough to need the shadows. Much of 'Hex' was recorded in St. John's Church in Stratford, a venue chosen for it's natural acoustics and surely, it's distance from the factory appeal of studio work. Members of Bark Psychosis walked away in the midst of the 'Hex' sessions as well, one for lack of record company pursuit, the other merely burned out. Perhaps by Sutton. Perhaps by the uncertainty of where the record (and band) was going. By the time the band recorded 'Pendulum Man' they were a three piece, but you would never know, the ten-minute track lacking nothing in the way of ambition and accomplishment, marked by icy pianos, sparkling synthesizer arcs and space, lots of negative space. The band disintegrated after this album's release. There were other EPs, an LP a decade later, but nothing quite as revolutionary. Some dissolves are quick; others take time. Put this record on, you'll know that for Bark Psychosis, it would always be the latter. Travelling back to 1994's 'Hex' as a point of reference for the form's evolution remains an ecstatic experience. What they remind contemporary listeners of is also quite rewarding.
Track Listing:-
1
The Loom
2
A Street Scene
3
Absent Friend
4
Big Shot
5
Fingerspit
6
Eyes And Smiles
7
Pendulum Man
Band Links:-
https://en.wikipedia.org/wiki/Bark_Psychosis
Label Links:-
https://twitter.com/firerecordings
https://www.facebook.com/Firerecords
http://www.firerecords.com/
https://firerecords.bandcamp.com/
https://instagram.com/fire_records/
https://www.youtube.com/user/FirerecordsUK
favourite album
---
Codename: Dustsucker (2018)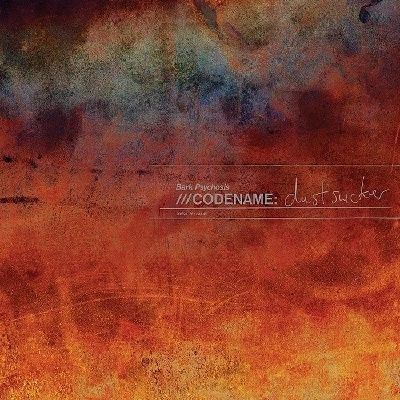 Adrian Janes reflects on the reissue of 'Codename; Dustsucker', the astonishing 2004 second and final album from British band Bark Psychosis, finding that, while its blend of musical moods and random sounds might be defined as post-rock, it in fact, however, transcends all categories.
reviews
---
Codename : Dustsucker (2004)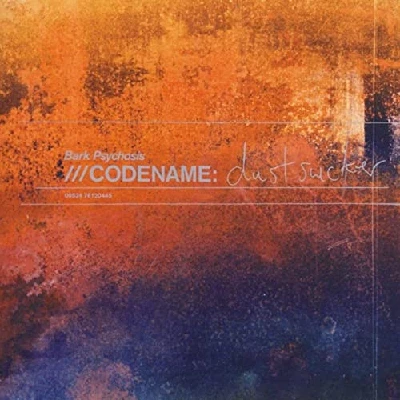 Compelling first album in ten years from influential and still revolutionary pioneers of the post-rock and electronica movement, Bark Psychosis
Pennyblackmusic Regular Contributors
---