---
Ezra Furman
-

Tramshed, Cardiff, 31/8/2023
published: 5 / 12 / 2023
---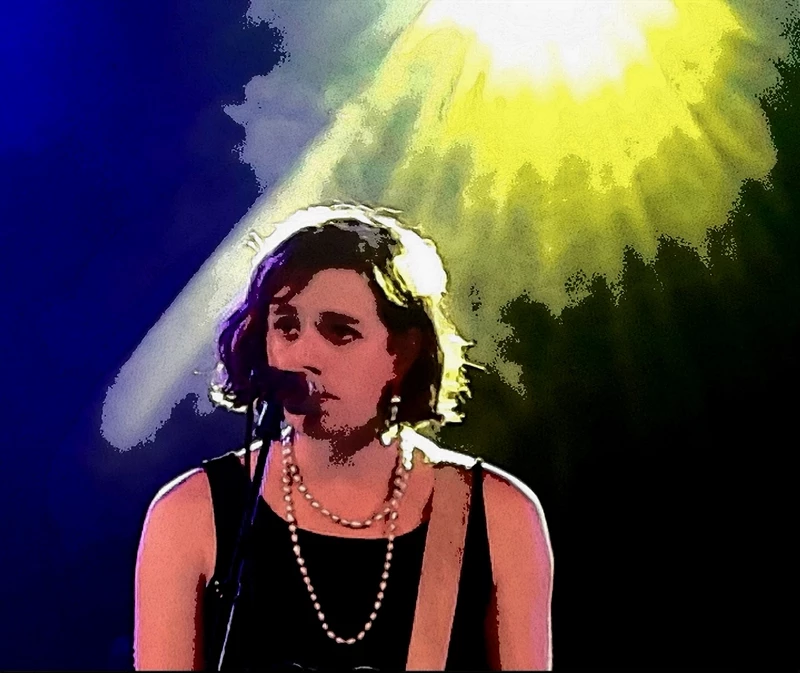 I suppose when you think about it, every time you see any band or performer, it could be the last time. The band could dissolve, the record company could drop them, there could be health issues and increasingly these days, touring far and wide could just be unviable. With Ezra Furman we were forewarned, as she announced a hiatus in touring or gigs outside of her hometown Boston, Massachusetts for at least a year, maybe longer. A whole list of reasons were cited, including the demands of motherhood, Covid, Transphobia in some quarters, the corporate nature of venues in the States and an ongoing mystery illness that tonight finds the singer somewhat exhausted with her schedule. Two of us travelled down to Cardiff for this gig as the perhaps expected London farewell date did not materialise and was not added to the UK tour. Both band and audience were determined to enjoy this emotional night though, and as the final song said, 'What Can You Do But Rock 'n' Roll?' Indeed. On arrival at the gig, we found a large old sofa on the stage, the second time I'd seen this in 2023 as Peter Doherty also had one to plonk onto at his Albert Hall solo show. Ezra came onto the stage in a long black dress and Pearls under the usual subdued mauve and red cabaret lights. The band launched into the opening two tracks of the current 'All Of Us Flames' album, 'Train Comes Through' and 'Throne', one very much a companion piece to the other. It's to Ezra's credit that her songs are both personal and universal, these two songs and quite a few others give strength and support to any members in a downtrodden society fighting back as well as her own milieu of Trans women and the Jewish diaspora attracting a wide cross section of queer, straight and cis people to her gigs in the process. These songs easily stand alongside 'Pirate Jenny', 'Talking 'bout a revolution' or 'When the Ship Comes In', not promising to change the world but giving hope that it is possible and "That a great machine can break down suddenly if someone removes a tiny screw" as 'Train Comes Through' details. The set list seemed to celebrate all quarters of Furman's career and moves away from 'All Of Us Flames' while often revisiting it during the course of the night. 'Haunted Head' with its domestic scenario and memorable line "Arms around the toilet like a long lost chum" leads back into 'Dressed In Black' a nod to girl groups like the Shangri La's with, it has to be said, excellent backing vocals as well as music by the very tight band. Every so often, Ezra would perch on the sofa to conserve energy, singing the whole of 'Forever In Sunset' from the furniture. At points during an instrumental break the singer would sprawl out with an arm raised, fingers in the victory salute, battling on, determined to enjoy a full and passionate show of nineteen songs. Furman occasionally looked on the verge of tears peering down recognising faces in the crowd. It was the band that got the first real breather though, as Ezra gave us 'Queen of Hearts' "from 1962" she quipped and the tender 'Come Close' from the latest album alone at the mic on guitar. Playing solo highlights her strength as a songwriter who, if necessity dictates, could sing quite a large part of her repertoire alone. The boys soon returned though, showing the power they can bring to a song, launching into the anthemic Lilac and Black, Point Me To the Real and the powerful Forever In Sunset, until the night exploded with a climax on 'Suck the Blood From My Wound', and the aforementioned 'What Can You Do But Rock And Roll'. What indeed? It's the question that we are left wondering as Ezra exited stage left, too spent for an encore. I don't deny that as a fairly recent convert, I'll be sad if I don't see another Furman live show, yet if the answer is that she'll write an album as good as 'All of Us Flames', which was conceived in the enforced Covid breaks, we'll still be blessed to hear them on record. For now though, I can say I was there at what Furman has called "the notorious couch gig".
Band Links:-
https://www.ezrafurman.com/
https://www.facebook.com/ezrafurmanmusic/
https://twitter.com/ezrafurman
Play in YouTube:-
Have a Listen:-
Picture Gallery:-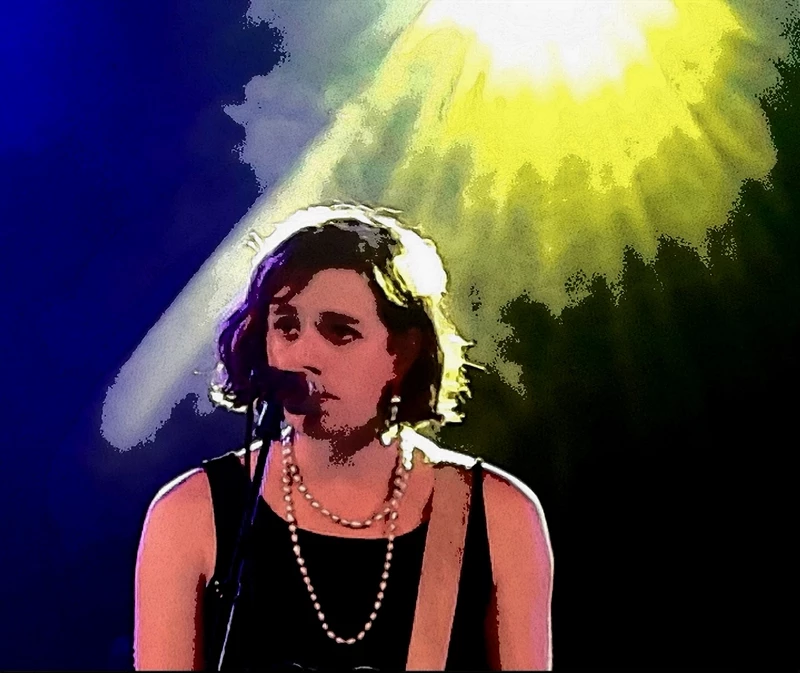 intro
Steev Burgess watches acclaimed US indie rocker Ezra Furman, while battling against the elements, deliver an impressive, passionate show in Cardiff
photography
---
Photoscapes (2022)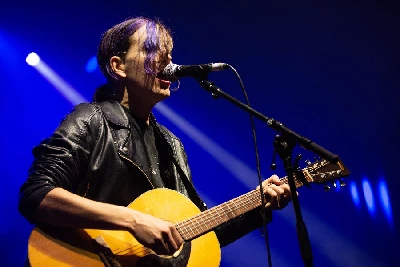 Amanda J Window takes photos of American singer-songwriter Ezra Furman at The Ritz in Manchester.
reviews
---
All of Us Flames (2022)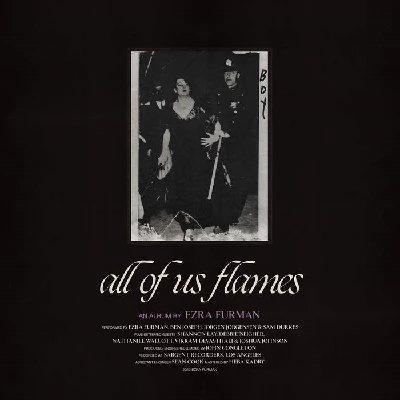 Intelligent and heartfelt sixth solo album from poetic American singer-songwriter Ezra Furman
Pennyblackmusic Regular Contributors
---