---
published: 25 / 10 / 2023
---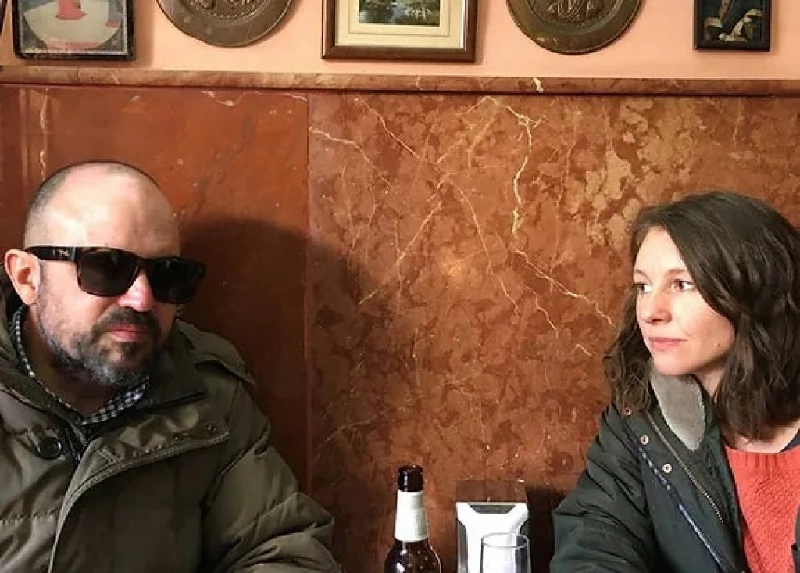 "We play on the Americana scene, I suppose, and a lot of people in that world like us, but not everybody does," Morton Valence frontman Robert 'Hacker' Jessett admits. "We have a very polarising effect, which I think is a good thing. People tend to hate us or love us.". Centred around Jessett (vocals, guitar) and Anne Gilpin (vocals, keyboards), self-described 'urban country' outfit Morton Valence have released eight albums since 2009. They have taken on them the classic country music elements of storytelling and realism, and then combined them with a wide tapestry of other genres including punk, psychedelia, electronica and folk. Their lyrics are largely set against the backdrop of songwriter Jessett's native South London, none more so than on their 2011 second album, 'Me and Home James', a loose concept record which told of a possibly illegal cab's late-night journey through the streets of Brixton and Stockwell, and some of the characters it and its unnamed narrator in the back encounters along the way. Other Morton Valence records include their spaghetti western-influenced 2016 album 'Black Angel Drifter' (which was originally released under the moniker of Black Angel Drifter), 2017 seven-language celebration of European pop and covers project 'Europa' which was recorded in defiance against Brexit, and 2019 acoustic record 'Bob and Veronica's Great Escape'. Like other acts who have attempted to break boundaries and to do something different, Morton Valence have gained as many detractors as they have supporters. "I wouldn't pass us off as Americana," Jessett elaborates. "I am not even sure what Americana is, simply because we are not American, which is painfully obvious if you listen to our music, and I am really proud of that. We have our own voice which is 100% authentic. It is us. We don't wear a mask or turn up at a club with cowboy hats on our heads and start singing in an American accent." "We have always been interested in connecting with things that we are familiar with, things that have been a part of our lives, however mundane that may seem. I think that deep within that banality that is where you are often going to find a hidden gem, and that is where country music comes into it, because more than any other genre country music connects with that. We wilfully try to avoid doing things that have been done a million times before and try to create something original. We don't always succeed and I guess that we are viewed as being generically all over the place by many people, but we prefer that to working to a tired old recipe which is the musical equivalent of flat pack furniture." Jessett is talking to Pennyblackmusic on the phone from Spain. He teaches English as a Second Language, and moved there a few years ago after he lost his job in a languages school in London because of Brexit. He is promoting Morton Valence's eponymous eighth album, which, while it came out on CD last year, has only just now come on vinyl. It is his sixth interview with Pennyblackmusic, who are long-term fans. 'Morton Valence' is a departure for Jessett and Gilpin in several directions. While their previous seven albums were all self-released on their own label Bastard Recordings, it has come out on the revitalized Cow Pie Productions label, which also reissued last year the previously little heard 'Black Angel Drifter' album, this time as a Morton Valence record Jessett and GIlpin have largely and particularly in recent years produced their own records, but 'Morton Valence' was produced by legendary pedal steel player BJ Cole, who established Cow Pie in the 1970s before handing charge over to Patrick Hart, when it was revived in 2020. The album opens with the wistful 'Summertime in London' which finds Jessett pining from his new base in Granada for his native South London, while the elegiac 'Together Through the Rain' concludes with two lovers, who have decided to stay together against the odds, walking not off into the sunset but the rain. Other songs break with the South London blueprint. The savage 'Me and My Old Guitar' is about the murder of a young musician, whose body is then paraded through town. 'Bob and Veronica's Big Move' finds Jessett and Gilpin's wild alter egos, who have appeared on Morton Valence albums since their debut album 'Bob and Veronica Ride Again' in 2009, mellowed with age and living a quiet life by the sea. For the enthusiastic Jessett, this all contributes to 'Morton Valence' being their finest album to date. PB: Normally when a band puts out a self-titled album long into its career, then that shows a lack of ideas but that was clearly not the case here. RHJ: We felt that 'Morton Valence' was our defining album. That doesn't take anything away from our previous stuff. We felt, however. that we were in a place where we could create what we always wanted to create. We felt very comfortable with what we are doing. We have always been in a state of flux with members coming and going. We have almost had as many band members as The Fall. We suddenly realised that Morton Valence is me and Anne Gilpin. That's the band, and whoever works with us is a session musician or a friend who wants to play with us, but really it is me and Anne and finally we realised that (Laughs). It took eight albums to do it. PB: You released all your other albums on your own Bastard Recordings, and generally were very mistrustful of labels beyond that yet you have gone to Cow Pie Productions for both the 'Black Angel Drifter' reissue and now 'Morton Valence'. What made you decide to sign with them? RHJ: It was a good fit for us. We had been offered deals in the past. Either the kind of contracts that were put in front of us were so ridiculous you were just signing your life away – we just weren't prepared to that – or the label that was offering to sign us couldn't really do anything that we couldn't do off our own back. Cow Pie, however, actually financed the new album, which was produced by BJ Cole as well and we went to a really good studio, Reservoir Studios, which is sadly now closed, in North London. It was quite near Finsbury Park, and we mixed it in Space Mountain Studios down in Granada, which is owned by Youth, who is probably most well known for being the bass player in Killing Joke, but he has done tons of things outside that. So, the label put up the money for that and they weren't asking us to sign some preposterous contract either, but all that aside Patrick, who is the boss of the label, is just such a fantastic enthusiast when it comes to music. He totally gets what we are trying to do, and his passion rubs off on everyone around him. It was a no brainer in the end. PB: What do you think were the main things BJ Cole brought to 'Morton Valence' as a producer? RHJ; Oh, so much! He is a kindred spirit in a lot of ways. BJ is very well known for being the master of the pedal steel guitar, which he is, and obviously that instrument is very much associated with country music. He has done a lot of country music, but there is much more to BJ than just country music. If you look at what he has done throughout his career, not just the collaborations but also the albums that he has put out himself, he has made electronic music. He has put out prog albums. He is very, very eclectic, and that really come in across in the studio. It was perfect because he is someone who always prioritises the feel of what you are doing rather than perfection, so we weren't stopping every ten seconds to tune up or stopping if something was a tinsy winsy bit out of time. It wasn't like "again please". We literally sat down and recorded the thing in a week. The band pretty much played everything live, and then Anne and I went back and did some overdubs for the vocals. BJ for us is the link to so much music that we love. Apart from country music, we are really into the English romanticism of songwriters like Ray Davies or Syd Barrett or Nick Drake, Andy Fairweather Low, or Michael Chapman, those kind of people, and he has worked with a lot of them. It was just so inspiring to spend time with him in the studio.? PB: The album is book ended with songs about the rain, 'Summertime in London' first of all and at the end 'Together Through the Rain'. Was that deliberate or by chance that you would choose to begin and finish with songs about the rain? RHJ: Not really. I think that it must have been subconscious because most of the songs were written in Granada of all places, where it is extremely hot, so it wasn't a conscious thing but now that you mention it I guess that there is something there (Laughs). PB: 'Me and My Old Guitar' tells the tragic tale of a rather naive troubadour who thinks that "nothing is going to stop me and my old guitar" but who ends up murdered and has his body paraded through town. What inspired that song? RH: That is a sort of classic country ballads. It is very much in the gunslinger/outsider's country style done in our own particular way. We were very lucky to have a guy called Amir John Haddad who is a fantastic Flamenco guitarist playing a solo on that. He is a Flamenco guitarist that lives in Granada and it was absolutely amazing. It wasn't even going to go on the album originally, but BJ persuaded us to put it on. PB: It is interesting that you relate it to the Wild West because with that Flamenco guitar and you being based in Spain now it might be a song about the Spanish Civil War. RHJ: I hate it when someone says what is this song about, because the song is about how the listener interprets it rather than what I say. That is what I like about very simplistic pop music. I like 'Be My Baby'. It is one of my favourite songs ever, but everybody has got their own interpretation of that song because the lyrics are so simple. I wasn't thinking consciously that I was going to write a song about the Spanish Civil War. It is just about how one minute you have got the bells at your feet and everything is wonderful and perfect, and you have to value that because that can be taken away very, very quickly. PB: Do you think that the mark of a great song is to leave things open enough for people to put their own interpretations on things? RHJ: Exactly. I think that is exactly what a great song does. There are certain songs that are very literal, that are about something very specific which everyone understands, but most songs people connect with them in a million different way and have a million different interpretations, and that is what makes a great song. We are not the most successful band in the world but we have got a small but loyal bunch of fans, and people say to me, "Oh, I love such and such a song." They will explain what they think that it means, and I am thinking, "Wow! I never saw it like that at all. You have improved it"(Laughs)! That is the great thing about art in general. It is always open to interpretation. PB: Perhaps the biggest surprise on the record is finding Bob and Veronica living the quiet life by the sea in 'Bob and Veronica's Big Move'. RHJ: Well, everybody gets old, don't they? (Laughs) Bob and Veronica have been with me and Anne for over twenty years now, and they are part of our DNA, and it is almost like me and Anne know them and have a relationship with them, like kids have a relationship with their imaginary friends. That song 'Bob and Veronica's Big Move' was written many, many years ago when I was in a band called Florida. It is a song which has always been there, but it has never found our way onto one of our albums until now, and again it worked well with BJ. It has got a real quirkiness to it that works perfectly, and it ended up on the album. I have actually got a little solo side project I do as well, and it is called Veronica Bob. PB: What are you going to go next? RHJ: I have got an album's worth of material written, and we are definitely going to record an album at some point. We are not sure exactly how yet, but we will definitely be sticking with Cow Pie as long as Cow Pie exists. There is always a future, and we will never throw in the towel much to the annoyance of many people (Laughs). PB: Thank you.
Band Links:-
http://www.mortonvalence.com
https://www.facebook.com/mortonvalence
https://twitter.com/mortonvalence
Play in YouTube:-
Have a Listen:-
Picture Gallery:-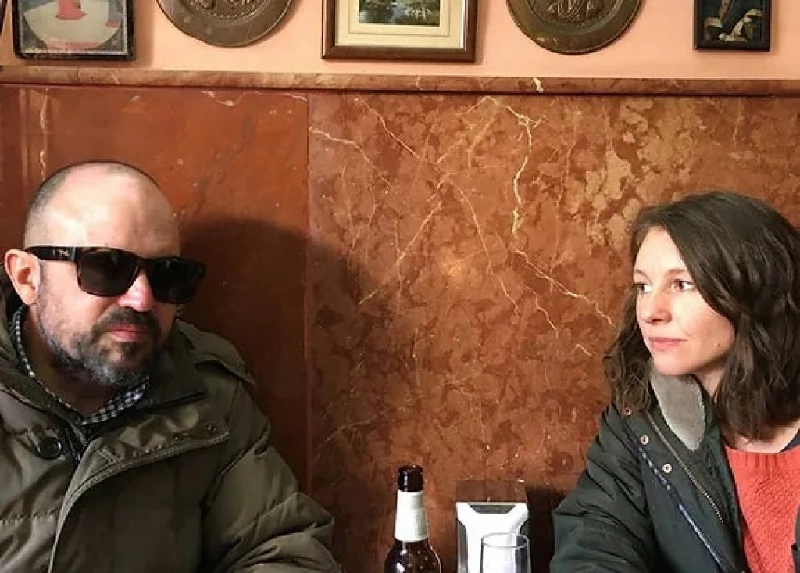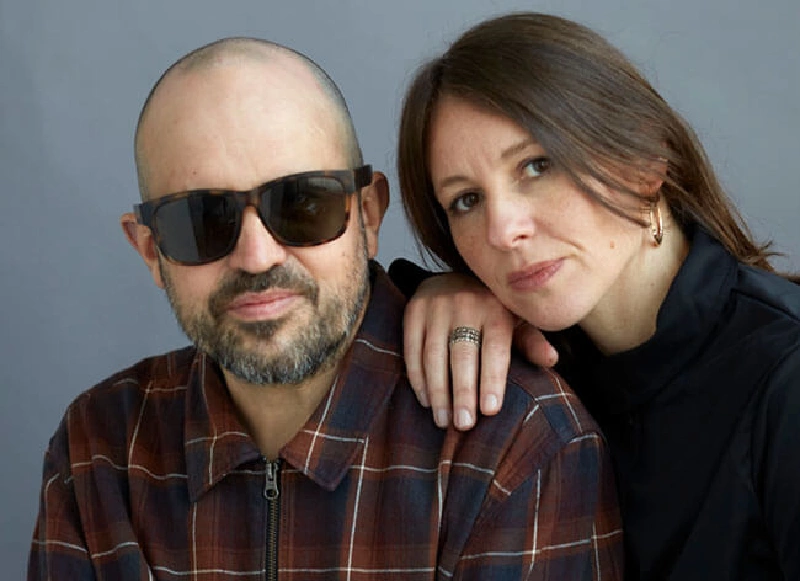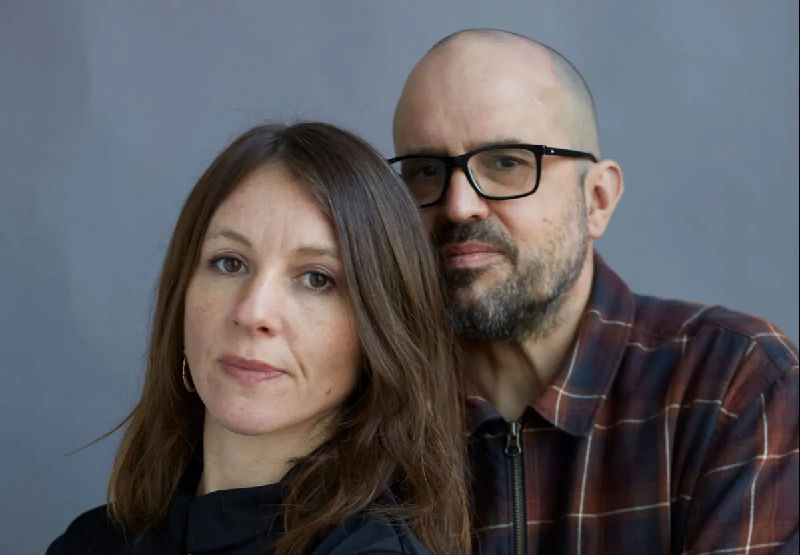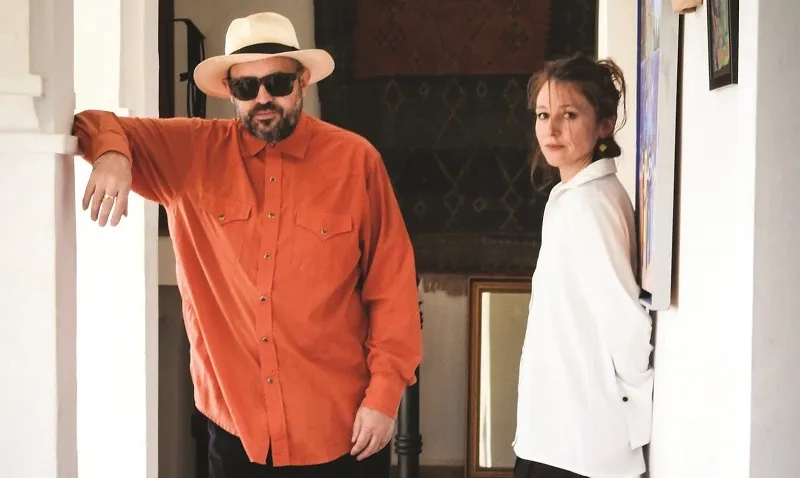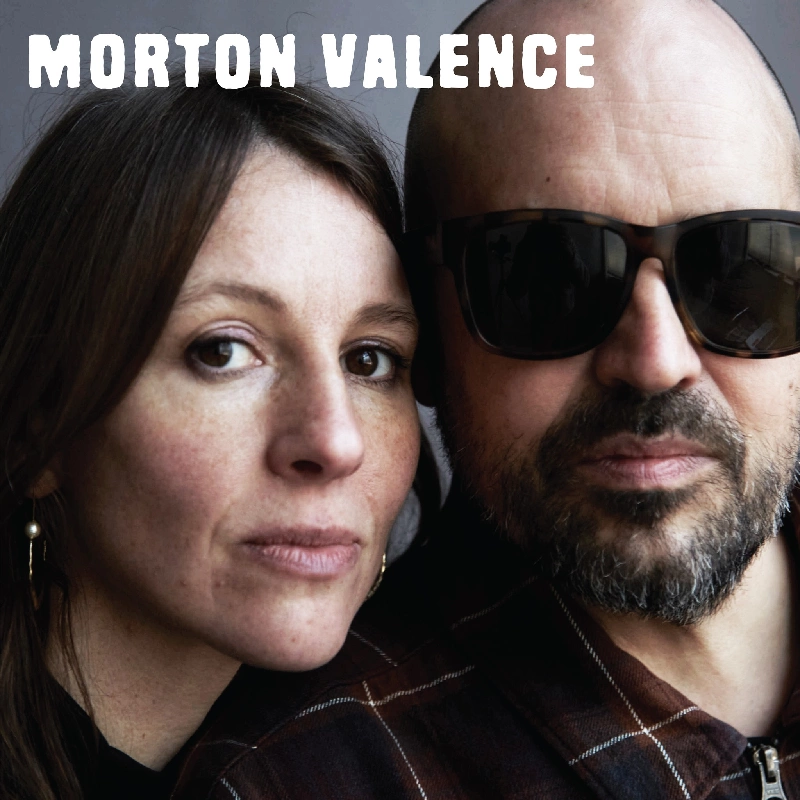 intro
Robert 'Hacker' Jessett from 'urban country' group Morton Valence speaks to John Clarkson about their self-titled eighth album and their unusual interpretation of Americana.
related articles
---
Black Angel Drifter: Interview (2016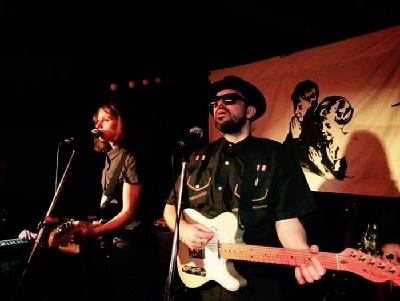 John Clarkson speaks to Robert 'Hacker' Jessett from acclaimed South London-based urban country band Morton Valence about his Ennio Morricone-influenced side project Black Angel Drifter and why their eponymous new record is their first and final album
Pennyblackmusic Regular Contributors
---