---
published: 19 / 4 / 2017
---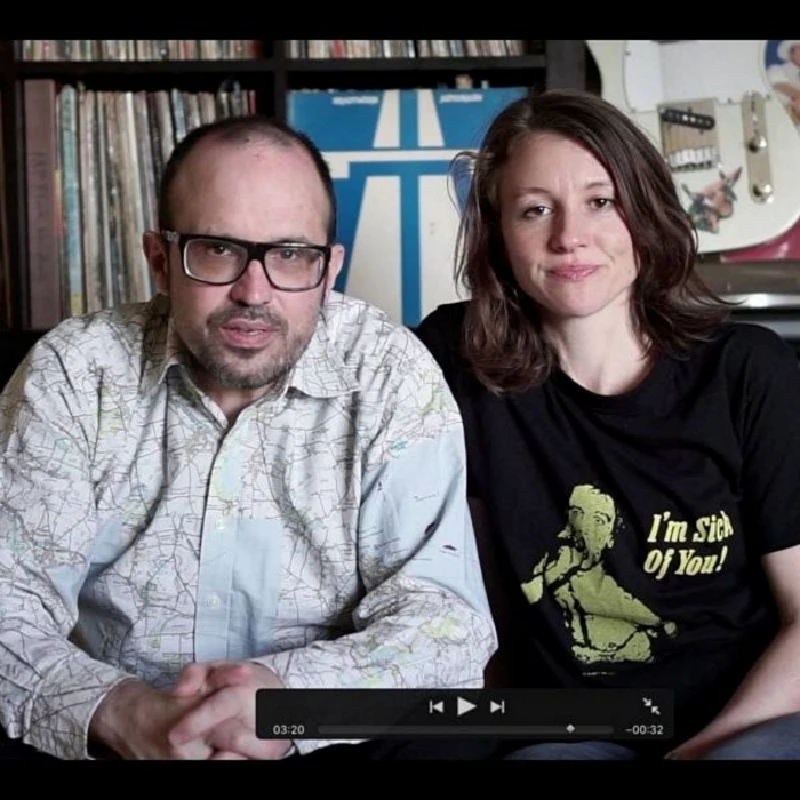 intro
Robert 'Hacker' Jessett from London-based urban country outfit Morton Valence speaks to John Clarkson about his band's new album 'Europa', which has been recorded in reaction to Brexit.
The full damage and folly of Brexit is yet to unveil itself, but for Robert 'Hacker' Jessett and Anne Gilpin from South London-based band Morton Valence the decision made by British voters on the 23rd June last year for the United Kingdom to leave the European Union had almost immediate personal resonance. "I was born in 1975 in Northern Ireland during the Troubles," vocalist and keyboardist Anne Gilpin has explained online. "So, I grew up in a country with borders and I grew up in a divided country. So, I feel we should be building bridges, co-operating with our neighbours, not putting up more borders." "I was really angry about Brexit because I was made redundant as a direct consequence of it," vocalist and guitarist Jessett tells Pennyblackmusic. "My day job is teaching English as a foreign language, and lots of students have stopped coming here as a result of Brexit." Jessett and Gilpin have recorded five previous albums together, four of these - 'Bob and Veronica Ride Again' (2009), 'Me & Home James' (2011), 'Left' (2014) and 'Another Country (2015) ' - with self-defined "urban country" band Morton Valence, and one - an eponymous record last year – with Morton Valence's one-off psychedelic and Morricone-influenced "lovechild", Black Angel Drifter. "Nobody seems to be doing anything political in music, whether it is about Brexit or the rise of Donald Trump or anything else," says Jessett. "And I just think that somebody should be. I think that the world is in the direst state that it has ever been in my entire life, and all we have got to counteract that is 'The X-Factor' or nihilism. Nobody seems to be standing up and saying, 'This is shit. Let's try and change it!' Artists just don't seem to be stepping up to the plate, and it is not just with music. It seems to be the case with fine art, literature, everything. The old orthodox, left-wing, agit-pop thing is a thing of the past. We live in different times now." The forthcoming fifth Morton Valence album, 'Europa', on which Jessett and Gilpin began work on the 24th June in reaction to the Brexit vote, is a change of direction for the band. Moving away from the Americana template of Morton Valence's other albums which they then transported in their lyrics to Jessett's native Brixton, it consists of eight cover versions and one original song which are sung in seven different European languages. "We have done a Serge Gainsbourg song , 'Je Suis Venu Te Dire Que Je M'en Vais', and also Kraftwerk's 'The Model'w ", explains Jessett. "There is a Swedish folk song, which is called 'Vem Kan Segla Förutan Vind?', a version of 'Ca Plane Pour Moi' by Plastic Bertrand as well and also 'Caruso', which is an Italian love song ." The original song, which is the final track on 'Europa', is called 'Sailors Return', and is a reworking of 'Sailors', Morton Valence's 2007 debut single. "We recorded 'Down in the Tube Station at Midnight' by The Jam, one of my favourite songs ever, but I just don't think we did it justice," says Jessett. "Anne and I were talking about 'Sailors', and the coincidence that the original demo recorded about fifteen years ago was provisionally entitled 'Europia', a very corny portmanteau of Europe and Utopia, and certainly nothing other than a fairly innocuous escapist pop song. The irony of the title wasn't lost on us so we decided to give it another crack and ended up with a very plaintive version of 'Sailors', a kind of mirror image of the original that sat perfectly on the album." "You could see 'Europa' as a protest against Brexit but it isn't that,"he adds. "It is a celebration of everything European, because Europe has given a lot to my band. We toured a lot in Germany and we were signed to European labels. It is not a protest. It is much more of a positive statement. We are a part of Europe, and you don't stop being part of Europe just because you are no longer in the EU. Britain is a part of Europe geographically, historically, culturally, and in a sense we are making an album that simply says that. 'Europa' is a reminder that because we are no longer in the EU we are still European whether we like it or not." 'Europa' has been funded by a successful Kickstarter campaign which will pay for its production and promotion, and will come out to coincide approximately with when Article 50 – Britain's formal intention to withdraw from Europe –is predicted to be set off in late April.
Band Links:-
http://www.mortonvalence.com
https://www.facebook.com/mortonvalence
https://twitter.com/mortonvalence
Picture Gallery:-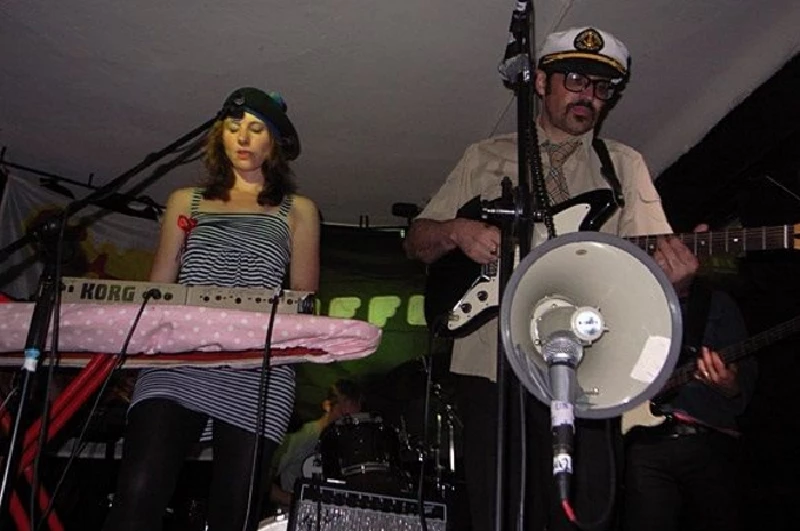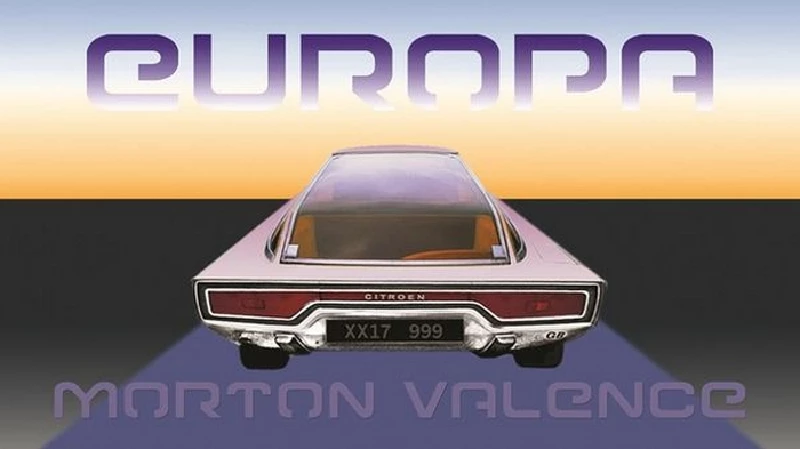 interviews
---
Interview (2019)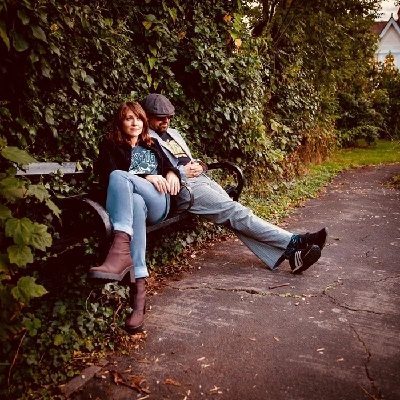 John Clarkson speaks to Rob Jessett from South London formed indie act Morton Valence about their sixth album 'Bob and Veronica's Great Escape', which is about escaping from the world, and their new film documentary.
Interview (2014)
Interview (2011)
related articles
---
Black Angel Drifter: Interview (2016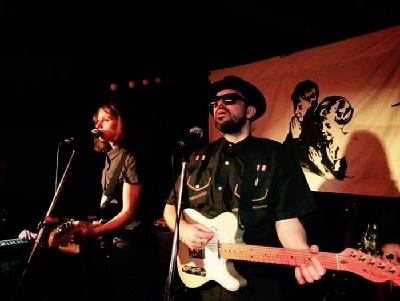 John Clarkson speaks to Robert 'Hacker' Jessett from acclaimed South London-based urban country band Morton Valence about his Ennio Morricone-influenced side project Black Angel Drifter and why their eponymous new record is their first and final album
Pennyblackmusic Regular Contributors
---