---
published: 20 / 2 / 2023
---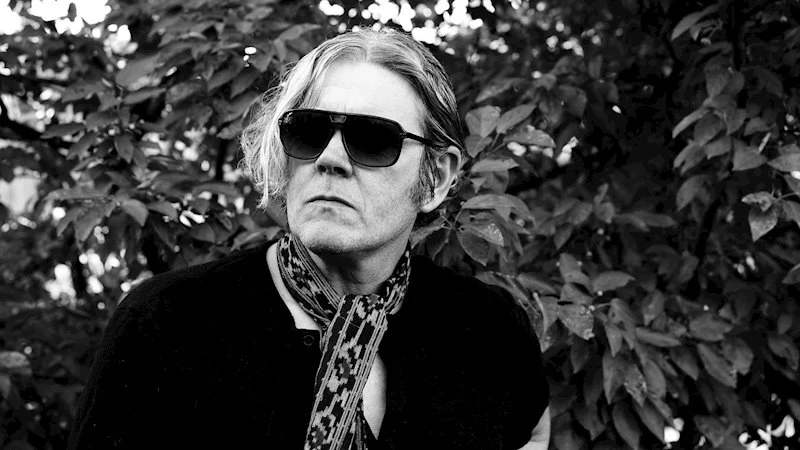 "I met Nico twice in my life," Chris Connelly begins. "I saw her as a teenager. Not everybody was impressed by her. There were the Velvet Underground songs, and then a lot of it was her on her harmonium. But I met her, and she gave me a half smile, and touched my cheek." With that touch, the singer left an imprint on the Scottish writer's life, and here he is decades later, discussing 'Eulogy To Christa', his portrait in oils dedicated to the woman who journeyed from Post War Germany to the perils of the music industry, by way of a dalliance, a song and many drugs. "I am telling her life,"he says. "Basically, when she was growing up, Berlin was in rubble. So, the album already starts off on an antagonistic note, but then she's assaulted by an American. Later on, she was involved with the French actor, Alain Delon, and they had a child together, although he would move away from her, ignoring the fact that he'd become a father. So there were these major events that informed everything about her." Although a novel prospect, the album itself is one of Connelly's best - intimate, fragile, quietly lyrical and combining psychosis with an almost dream-like backdrop. While Nico's story is deserving of an adaptation, it's doubtful that a film biography would capture her defiance, stealth and vulnerability as well as a concept album could, but Connelly goes one further with the narrative, allowing secondary and tertiary characters to highlight certain fragments of Nico's personality and well being. "There's a song on the album called 'Oh Jim II', and it's about two Jim's. The first is Jim Morrison, and the other is Jim Osterberg, who later became Iggy Pop. So, it's about the differences: Jim Morrison is in Los Angeles, so it's desert sun, and Iggy Pop is Wintry, barren and it's like cold tundra, the environment with him." Naturally, I'm eager to hear Connelly's opinions about Andy Warhol, and I sense that Connelly admires what The Factory was supposed to uphold. "A lot of people felt comfortable and at ease at The Factory. It was in New York, and it was a place where gay people and crossdressers would go. It seemed to suggest the creative flow at the time. And Andy Warhol was instrumental in getting The Velvet Underground hard, because it was hard for them to exist." With their jangly guitars and rapier sharp wit, The Velvet Underground might seem tame by today's standards, but for their era, they were wacky, culminating in a debut album that had little in common with the happier, hipper sounding anthems that populated the radios of the time. Warhol introduced Nico to the band, and some of the highlights heard on the first album ('Femme Fatale', 'All Tomorrow's Parties', 'I'll Be Your Mirror') were sung by the German singer. I mention that Morrissey introduced me to Nico, as the former Smiths singer used a clip of her during his concerts in 2014. Connelly says he didn't know that, although he distances his admiration for Morrissey, considering some of the vocalist's recent activities. Whether Morrissey would have treated Nico better than The Velvets is a moot point, but there's no denying the fact that guitarist Lou Reed spoke to the German vocalist in a manner that would get him thrown off a record label if it happened today. Considering the decade in question (1967 was the year The Beatles, The Who and The Velvet Underground released ballads about putting women in physical danger), was it a case of casual misogyny from Reed's part? "It could be, but the drummer Moe Tucker never really got on with Nico, so I think it was less 'misogyny' and more, 'What are you doing in my band?'" Nico, seen by the bandmates as a dilettante positioned in front of a microphone, could count on the support of the band's Welsh wizard, John Cale. Connolly confirms that the pair were lovers for a bit, but Cale proved a strong support for Nico, aiding her as she recorded her music. "He called up Lou when he heard how he treated Nico on one occasion," Connelly says. "He gave Lou a good shouting to!" It's at this point I admit that as much as I admired his music, I have never wished to speak to Reed. John Lennon was an interviewer's dream, and there was something about Jim Morrison that might have endeared him to journalists as he got older and less caustic in his demeanour. But Reed? Reed was frequently spiteful and seldom polite to anyone who spoke to him with a tape in their hands. His responses were laced with arrogance, apathy and general disinterest in the features they were going to present to the public. "As a musician, I can understand not enjoying interviews," Connelly starts. Then his tone changes: "I actually enjoy doing interviews myself, but I can understand from him that he's a musician and not everyone likes talking about their music. But Lou really went out of his way to be a dick to journalists. And he treated Nico very badly." Connelly is quick to point out that Reed was not one who put Nico on heroin, as she had done drugs before arriving to New York. But there's a lingering sense of sadness when Connelly contemplates what she might have achieved if she'd avoided the drug entirely. "I remember reading Keith Richards book, and feeling the middle was just so dull," Connelly remarks. "You feel badly for Mick Jagger, because he had to keep the band together, because Keith was on heroin." Edinburgh, as Connelly and Irvine Welsh know only too well, has seen its fair share of heroin users, and it's a drug that's becomingly shockingly accessible here in my native Ireland. It's become a fixture in rock mythology, although the drug is also responsible for creating an impasse between bandmates who partook in (Izzy Stradlin, Jimmy Page, John Lennon) and those that didn't (Axl Rose, Robert Plant, George Harrison). But Lennon, much like Nico, grew out of the drug, and emerged with an album that he considered to be one of his strongest and most vital works. A random gun owner ensured that the former Beatle never got to enjoy the fruits of his recovery. "Yeah, it's strange with him [Lennon] and Nico," Connelly sighs. "Just as these two get it together, things just fall apart for them. Heroin is just so synonymous with music, but it just sucks the fun out of everything." He mentions seeing musicians on the drug who have fallen asleep when they are meant to be practising. "I mean, you look at Nico: When you think about it, from 1967 until 1984, she only released four or five albums." A melancholy figure burdened by a difficult upbringing and the social norms of the time, Nico's best singing stemmed from a style that preceded rock. Connelly plays me his harmonium, suggesting that it helped him to better understand his subject before he began writing about her. "She later worked with Marc Almond, and worked with a band called Blue Orchids. They were a Manchester band that stemmed from The Fall. But some of her work is almost mediaeval. It's like going back to the 15th century." 'Eulogy to Christa' is presented as a double album. When audiences first meet Christa Päffgen (as Nico was christened), she's harbouring the collapse of her country, but by the time we get to 'Andy, Incidentally', she's metamorphosed into something grander, as if emulating the glam rock records that were soon to follow. "She started off as a model, but I don't think it was something she wanted to do," Connelly says. "But she had to support her child. In later years, although she was still very beautiful, but looked like a heroin addict. And like a lot of artists, she was judged as one thing. It's not like that in an artist's trajectory. You have good albums, then shit albums, and good albums again." Speaking to Connelly, I feel like I'm talking to an actor of Robert De Niro's stature. The research has been meticulous, the ambition has been considered and the process is clearly as rewarding as the product. Out of the tracks, '80's Beat Boys' and 'Saeta' seem like the most infectious, but there's much to recommend. Will there be a follow up? "I'm thinking of writing another album, but this time it will be about Lou Reed," Connelly admits. "I'd like to do a similar thing about him like I did about Nico, because there was so much disappointment in his life. From the end of The Velvet Underground to that album he made with Metallica, Lou always seemed disappointed in the way things seemed to turn out. There's a lot there to take in."
Band Links:-
https://chrisconnelly.com/
https://www.facebook.com/ChrisConnellyOfficial
https://twitter.com/Connelly_Chris
Play in YouTube:-
Have a Listen:-
Picture Gallery:-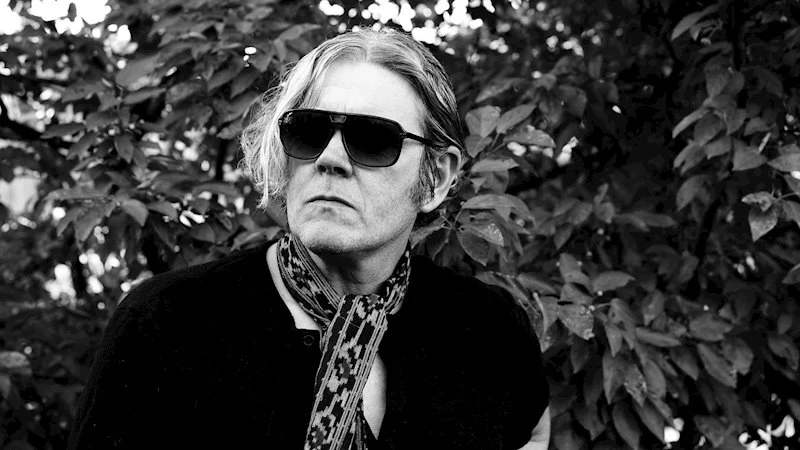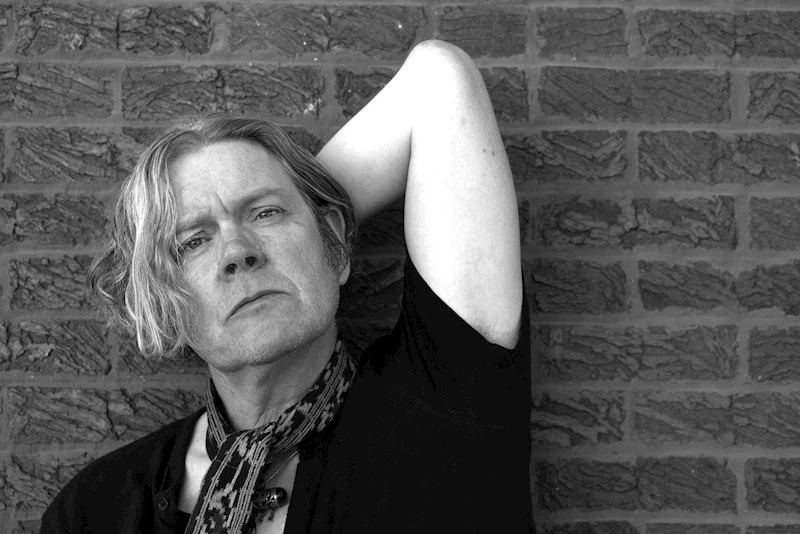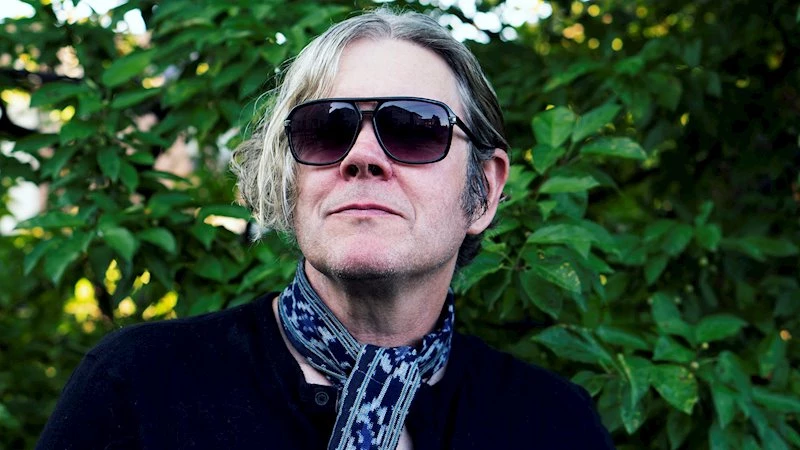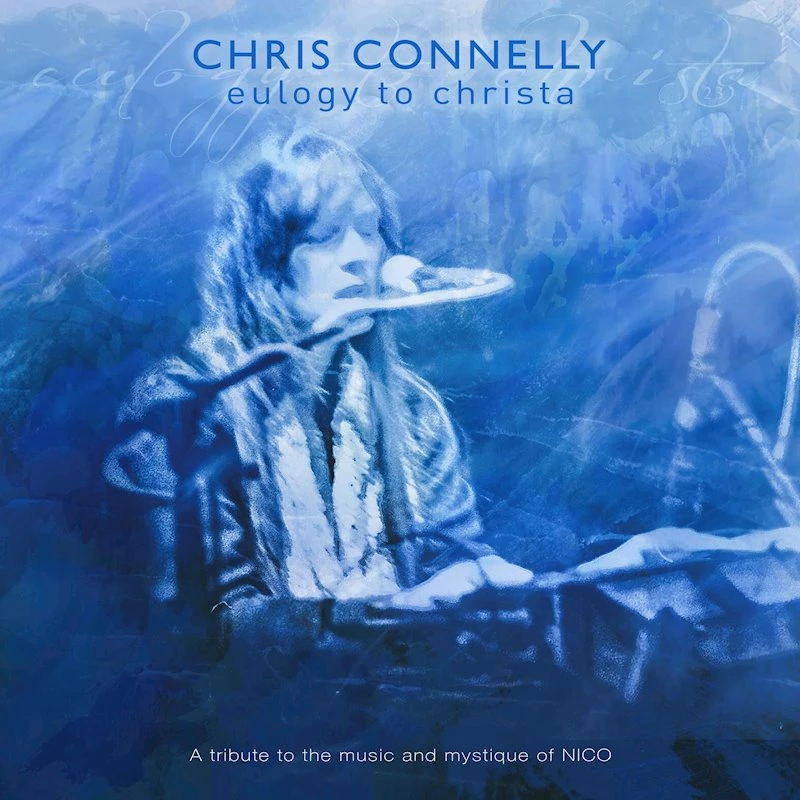 intro
Edinburgh-born but now Chicago-based singer-songwriter Chris Connelly talks to Eoghan Lyng about his new concept album 'Eulogy to Christa', which is about the life of Velvet Underground singer Nico.
interviews
---
Interview (2021)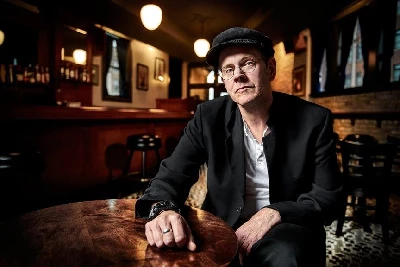 Edinburgh-born but now Chicago-based singer-songwriter Chris Connelly talks to John Clarkson about his new album 'The Birthday Poems', which recorded with Monica Queen, is a fictionalized account of the romance between Stella Cartwright and poet George Mackay Brown .
Pennyblackmusic Regular Contributors
---