---
Biff Bang Pow!
-

A Better Life – Complete Creations 1984-1991
published: 21 / 6 / 2022
---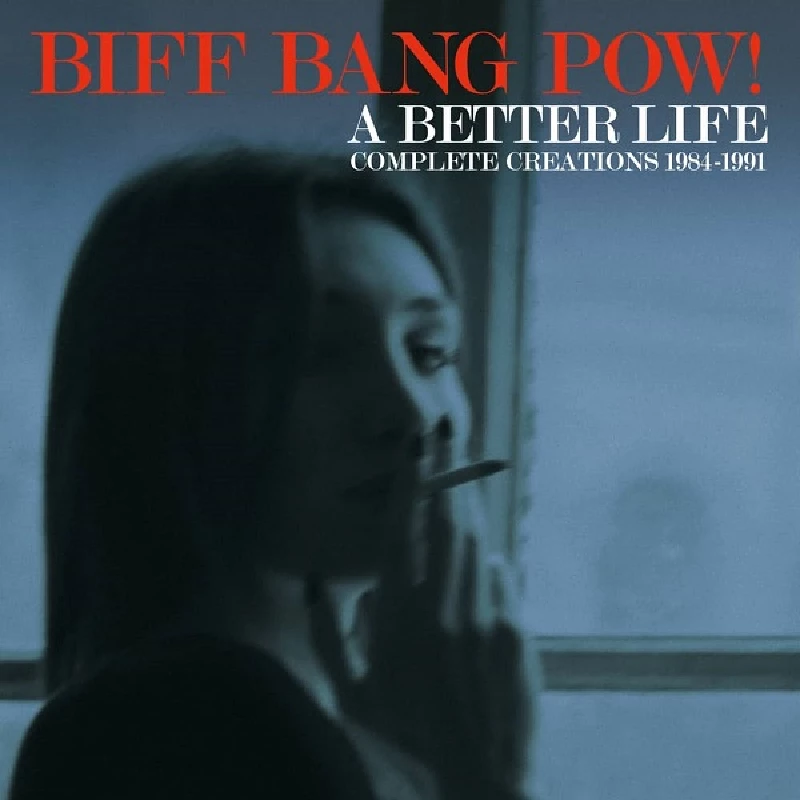 intro
Tommy Gunnarsson reflects upon a new six-disc box set on Cherry Red which compiles together Creation Records boss Alan McGee's recordings with his 80's and 90's band Biff Bang Pow!
If you were an indie pop fan (or even a Britpop fan) in the 80s and 90s, you have probably heard of Alan McGee. As a founder of the hugely influential indie label Creation Records in 1983, he brought the world bands like Primal Scream, The Jesus and Mary Chain, The Boo Radleys, The Loft, Teenage Fanclub, Oasis and My Bloody Valentine, among others, and last year, the biopic 'Creation Stories' (based on his autobiography of the same name) was premiered at the Glasgow Film Festival. So, we have established that McGee was, and is, an important figure for the indie scene as a label owner (even though he did sell the label to Sony Music in 2000). But what about his contributions as a musician? Well, that might not be as well-known for today's indie kids, but he did actually form a bunch of bands in the 80s, and the biggest one was Biff Bang Pow!, who took their name from a song by 60's garage rocksters The Creation (who also got to name his label). There have been a few Biff Band Pow! compilations released over the years, but none of them has been as complete as this new 6-disc set, released by Cherry Red. Okay, so let's take a quick glance at what's on offer here. Of course, the six albums released during the band's lifetime (from 1985's mini-album 'Pass the Paintbrush, Honey…' to 1991's 'Me') are all here, with added bonus tracks, such as singles and B-sides, demo recordings etc. There's also a previously unreleased gig in Dortmund, Germany recorded in February 1987, and songs recorded for an abandoned album, 'Sixteen Velvet Fridays', in 1986. But the real treat here for Biff Bang Pow! fans is probably the sixth and final disc, with consists of the entire recorded output by The Laughing Apple, the band McGee formed before Biff Bang Pow!, and also songs recorded by even earlier band, Newspeak, which he formed with Andrew Innes (also in Biff Bang Pow!, and later in Primal Scream) and Neil Clarke, who would go on to play in Lloyd Cole's band The Commotions. So, first things first – the original albums. As these are all previously released and probably well-known to you if you're reading this, I won't stay too long with them. But to cut a long story short, you could say that the first three albums ('Pass the Paintbrush, Honey…', 'The Girl Who Runs the Beat Hotel' and 'Oblivion') are very influenced by the 60s psychedelic pop scene, and it does sound quite a lot like Television Personalities at times, which may not be that surprising, considering that Joe Foster ( aka Slaughter Joe) of the Television Personalities co-produced those albums (he was also a member of Biff Bang Pow! at the time). Then with album #4, 'Love is Forever' (1988), something happened. Sure, there are still classic sounding BBP! songs here, but some of the songs mostly features McGee and his acoustic guitar, with a tambourine discreetly keeping the beat, like 'She Paints', which is probably my favourite Biff Bang Pow! song. On the following two albums ('Songs for the Sad Eyed Girl' and 'Me'), McGee decided to follow the acoustic path even more, and those are essentially his solo albums. On to the goodies then! The bonus tracks on the first disc consists of both sides of their debut single, 'Fifty Years of Fun', released as the third Creation single in 1984, and also some alternative version and demo recordings, among them an early version of the lovely 'In the Afternoon', released as the second ever 7" on Creation by Revolving Paint Dream (a band formed by Andrew Innes and his girlfriend Christine Wanless), here with Alan on vocals instead of Christine (a BBP! recording of the same song, with Alan on vocals, is on the second disc here, as well). I must say that the 7" version is miles better, though… The extra tracks on the second disc consists of the aborted album 'Sixteen Velvet Fridays', which the band recorded in 1986, as the follow-up to 'Pass the Paintbrush, Honey…', but for some reason the project was abandoned halfway through, only to surface again while Alan browsed his tape collection for this box set. Some of the songs ended up on B-sides later on (like the brilliant 'It Makes You Scared'), but a few of them are previously unreleased up until now, among them 'I Need Optimism'. Also on this disc are some more B-sides and demo recordings, two of them with Christine Wanless providing lead vocals, and those are some of the best ones here, as I keep thinking that Alan's voice might be the Achilles' heel of the band. The third disc includes some demo recordings for songs on 'Oblivion', and a concert recorded in Germany in February 1987. Naturally, the set list mostly features songs from the first three albums, and the sound quality is quite good (even though they apologise for the poor sound quality in the booklet). 'Love is Forever' takes up the bigger part of disc 4, which also adds two tracks previously available on the original CD version of the album, and the rest is the 1990 mini album 'Songs for the Sad Eyed Girl', which features the Television Personalities cover 'Someone to Share My Life With'. There's also an early version of what would later be called 'She Haunts' (which is on 'Love is Forever'), then snappily titled 'Victoria Appletree Loves Christopher Jones'. We're getting closer to the end here, and on disc #5 we can enjoy the last Biff Bang Pow! Album, 'Me', plus some additional demos and leftover recordings, including two songs namechecking Neil Young and Paul Weller respectively. Just like the album, these songs are mainly just McGee and his guitar, with the occasional tambourine or drum thrown in for good measure. There are some good songs here, but often you can hear why they are leftovers, to be honest. And now finally for that final disc, consisting of recordings made by the bands McGee played with before he formed Biff Bang Pow! First up are all the songs released by the Laughing Apple, on singles released in 1981 and 1982, and also three previously unreleased demo recordings. These songs are far more post punk inspired than the later BBP! recordings, and some of them even resemble what REM was doing on the other side of the pond at the same time, such as 'Participate!', taken from the band's second single, released in 1981 (the B-side to that single, 'Wouldn't You', was re-recorded by Biff Band Pow! for their first album, as well). The two demos on here are quite hilarious, as Alan desperately tries to sound like Edwin Collins, but apart from that I can easily imagine my life going on without hearing them. The three Newspeak songs are also interesting, as you can hear a clear XTC influence, especially on the first one, 'Weekend World'. And 'Wouldn't You' makes its third appearance on this box set, this time in its original version, I presume, sounding like… well… XTC. Finally, the four demos recorded with Jowe Head offers two songs later recorded by Biff Bang Pow!, 'Fifty Years of Fun' and 'Lost Your Dream" (called 'You Still Lost Your Dream' here), sounding a lot rougher and more lo-fi than the later versions (unsurprisingly). Are you still reading? Great! We're getting to the end now, I promise! All in all, this is an amazing tribute to Alan McGee, the musician, and a great anthology of early indiepop. And as always from Cherry Red, the compilation in itself is impeccable.
Track Listing:-
Band Links:-
https://en.wikipedia.org/wiki/Biff_Bang_Pow!
Play in YouTube:-
Picture Gallery:-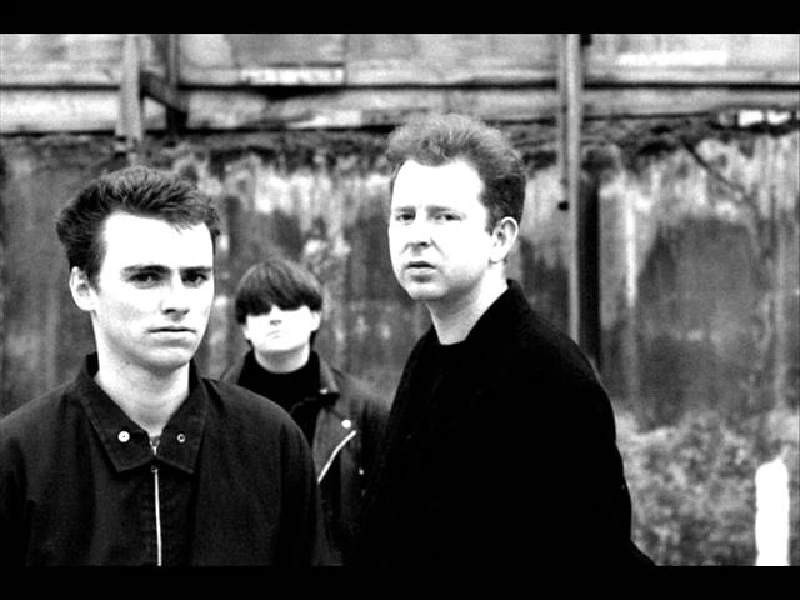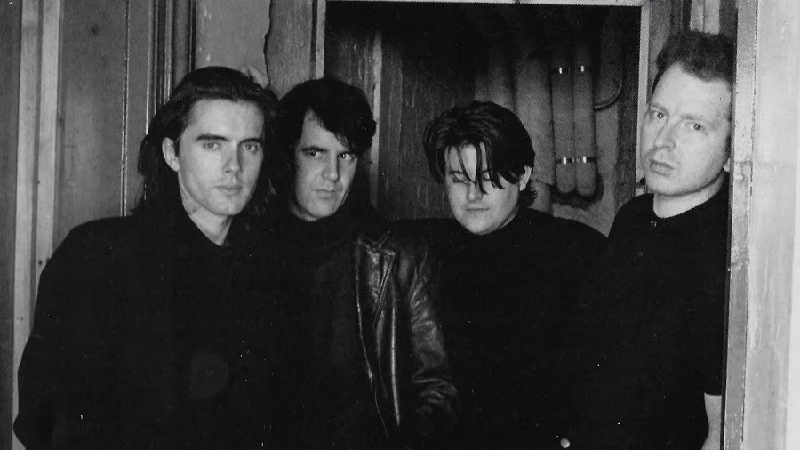 Pennyblackmusic Regular Contributors
---