---
published: 21 / 6 / 2022
---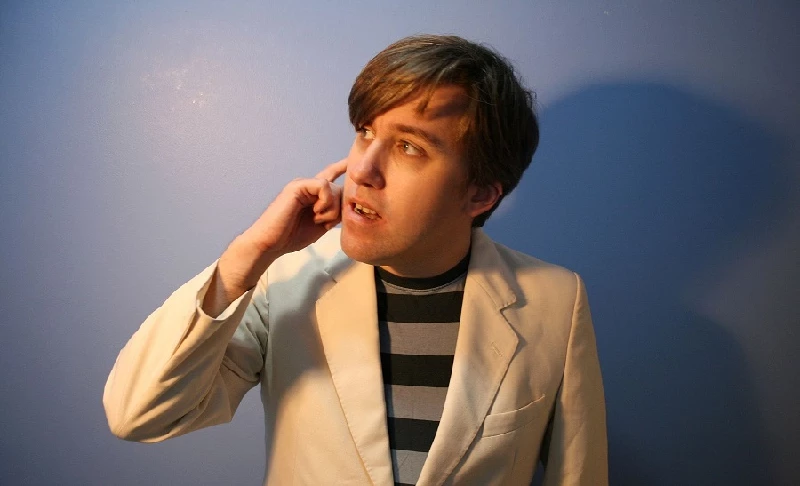 Singer-songwriter, pop music evangelist, and notorious perfectionist Simon Love has been due to release another solo album since 2018's 'Sincerely, S. Love X,' but, well, things happened in the world. Love spent his time during the pandemic lockdown impressively effectively: while at home with his family he wrote and recorded his excellent solo album 'Sex, Love and Death Etc.', came to appreciate The Kinks' 'Muswell Hillbillies' period, and discovered some new music. Considering everything else he was dealing with at the time, including the loss of his mother to COVID during a time when hospitals banned all visitors (and yet certain politicians partied in person like frat boys on spring break), one could forgive him if he had fallen into self-destruction and despair. He could also be forgiven if, instead of keeping a few musician friends (The Old Romantics) on board in the course of rehearsing and recording 'Sex, Love and Death Etc.', he had fired dozens of musicians, something he was known for doing regularly in The Loves. The painful experience seems to have increased his resolve to create and aim his finely-honed acidic wit toward Conservatives and other privileged elites. And ex-girlfriends. There's no one in music quite like Love, so more songs from him are very welcome. His sometimes misanthropic attitude is softened by his sweet bubblegum pop voice, self-effacing humor, and priceless songwriting skills. Thank God he is still writing. As he told Pennyblackmusic's Sarah Maybank fifteen years ago, "I'm not giving up. I've upset too many people to quit. It'd give them too much pleasure." PENNYBLACKMUSIC: Were the songs on 'Love, Sex and Death Etc.' ones that you had finished but couldn't fit on 'Sincerely, S. Love X' or were they unfinished songs you had around and kept until you had more time to work on them? SIMON LOVE: Almost all of the songs from 'Love, Sex and Death Etc.' were written after 'Sincerely, S. Love X' came out and before everyone started dying in 2020. We played 'Yvonne' and 'L-O-T-H-A-R-I-O"'on our European tour in 2018 (though I played the latter solo). Having said that, 'North Road; was written in 2001 (but was a bit more folky, not so much a stomper then) and I've had the chorus for 'I Will Dance' for about twney years before I was able to write a verse for it. PB: How did you keep working during the lockdowns, especially while looking after a small child? What are your (and your band's) honest feelings about Zoom and other remote platforms? SL: We'd been rehearsing the songs from the album since September 2019, so when the first lockdown happened,we all knew the songs really well. We'd also already booked the studio time for July 2020 and when the producer Jon said that he'd be alright with us still coming but in a smaller group, the bassist Ryan, Ian the drummer and I had a quick rehearsal to make sure that the songs hadn't escaped in the intervening months and then went in one Saturday with Daniel the guitarist doing his bits on the Sunday. The keyboard player Mark has a studio in his house, so, although he missed out on the camaraderie of the group, he did get to spend longer than he would've gotten getting his bits right. We tried to have a few Zoom based meetings for "Online Drinks" but it was just quite awkward, so we abandoned it. As for looking after a small child, luckily my wife was on furlough from her job, so I wasn't alone. PB: When I heard 'I Love Everybody In The Whole Wide World (Except You)' I thought of that Coke Christmas commercial from the early '70s where all the flower children are sitting on the hill with lighted candles singing 'I'd Like to Teach the World to Sing,' except that instead of swaying and sharing a Coke they turn to the person next to them and call them a cunt. Was there anyone in particular who was an inspiration for that song? For the video, did you go through Google Translate randomly and put the lines in or deliberately choose languages? SL: That song started as 'I Hate Everybody In The Whole Wide World (Except You)' which popped into my head on one of my mandated walks in April 2020, but by the time I'd gotten back home I'd switched it as I'd already covered such a topic in 'The New Adam And Eve' and didn't want to repeat myself. To start with, I just sang the chorus over and over in the house (which is why you hear my son sing it at the end of the album version like the opposite of 'The Old Grey Whistle Test'- the young, blonde shouting test) and finished the verse from the collection of miserable one-liners I'd written down in various notebooks over the years (that's why the verse doesn't really make sense) as well as cribbing bits from Andrew Gold and Bon Jovi. It's mostly about an ex-girlfriend like most of my bitter songs are. I sort of chose the languages in the video to be in rough geological order, although there is Klingon in there too. PB: On 'Au Revoir My Dude', since it was before COVID, what was going on in your life that made you think so seriously about "What if I die right now?"? Are there any songs not written by you that remind you of your son? SL: I had a few health scares including what I thought was a stroke but was (according to a doctor) just a massive migraine -- my arm went numb, and I lost peripheral vision. Also, I'm just getting older and haven't really looked after myself at all. As for songs that remind of my son, I've been indoctrinating him into the Beatles since he was a baby by showing him 'Yellow Submarine' and I bought him the 'Songtrack' album a few years ago featuring all the songs used in the film rather than the one side of songs from the original album. He says his favourite Beatles song is 'Baby in a Rucksack'('Baby, You're a Rich Man"' so that reminds me of him a lot. PB: How do you get that lush Phil Spector sound in the studio? SL: I threaten all the musicians with guns. In truth, I don't know. I ask for it and whoever's mixing (in this case Ian Button) makes it so. PB: What have your first live shows performing again been like? Are you happy to be onstage again or do you feel rusty? SL: We've only played twice as a band since restrictions were lifted because no promoters in London will come near us (my wife thought I was exaggerating this dislike, but she saw for herself when one of the most prolific promoters ignored me whilst talking to her when we went to see Pete Astor play the Victoria in Dalston last year) but I reckon we're as good as we've ever been. Playing the new songs from the album in rehearsals, we've been able to take what we did on the record and make them growl more. 'The Fuck-Up' is even angrier now and we've also been able to get through all the twists and turns of 'L-O-T-H-A-R-I-O" without too many mistakes. I did a few solo shows during 2021 and they were a lot of fun. My wife came to one at the Lexington and was shocked because there were a lot of young women there. I was shocked also. PB: Did you ever run into the people involved in the 'L.O.T.H.A.R.I.O.' story again? SL: No, I think the girl came from Somerset or somewhere around there and was in London for the weekend. I never did get my provisional drivers licence back either. PB: Were there scenes from your first viewing of 'Get Back' that made you laugh the hardest and scenes that made you cry? SL: I reckon George's "You don't annoy me anymore" made me laugh the hardest along with the state of John during several of the Twickenham days. I don't think I cried at anything as it was all joyous (for me). I went to see the rooftop show at the IMAX when it played earlier this year and, despite me having seen it however many times on Get Back and in the original Let It Be, I still found a few things I'd missed, like George's wah-wah pedal boot-bag with all the guitar cases behind them and the absolute anger on his face at Mal Evans (Beatles road manager - Ed) turning his amp off when the police arrive. PB: You have always hated the Tories, but are you surprised by how much worse things are politically now than they were five or ten years ago? On 'The Fuck Up' your dad's interpretation of Nye Bevan's NHS speech sounded very sincere, so I assume he shares your views. Is he surprised that so many people have been actively trying to dismantle the NHS, after it has done so much good for so long? SL: He does share my views as all right (but not Right) thinking people do. My mum died alone on a Covid-19 ward on the same day as Boris Johnson and his band of c*nts were seen having a great time in the Number 10 garden. I truly hope I live to see the day him and all of his family are beheaded live on 'Ant And Dec's Saturday Night Takeaway'. All Tories are inhuman bloodsuckers. They believe the NHS, like anything that could make money despite being created to help the everyday person, should be wrung dry and sold off to the highest bidder. I know I don't have a huge fanbase, or any fanbase at all for that matter, but I would be depressed beyond therapy and tablets to find out any Tory scum listen to what I've made and enjoy it. PB: Besides The Kinks, what else inspired you to throw in honky-tonk/country? Do you express yourself more openly via an unexpected genre that's known for being a bit sentimental? SL: There's always been a country element to my music, I think. There's been a bit of that swing throughout my song-writing "career". The Kinks-ian bits have been amplified a little more this time as my friend, Spencer Segelov, said my last album reminded him of 'Muswell Hillbillies', which was a Kinks album I'd ignored previously thinking that they went all wrong when their hair got massive. I listened to it and realised what a fool I'd been all this time and dove into the rest of their 70's RCA records. I've yet to go so far as the Arista ones but I'm sure I'll get there eventually. PB: Were there any artists you weren't previously familiar with but really got into for the first time while stuck at home? SL: I've had two big discoveries in the last two years, one was The Lazy Eyes, an Australian psychedelic band with the worst haircuts you'll ever see, who are like Tame Impala if Tame Impala could write actual songs, and the other was the album 'Till Dej' by Mikael Ramel. It's from 1972 and all in Swedish but it sounds like a long-lost Gruff Rhys album. It's incredible and I'm going to listen to it now. PB: Thank you.
Band Links:-
https://www.facebook.com/SimonLoveMusic
http://simonlove.bandcamp.com/
https://twitter.com/simonloverules
Play in YouTube:-
Have a Listen:-
Picture Gallery:-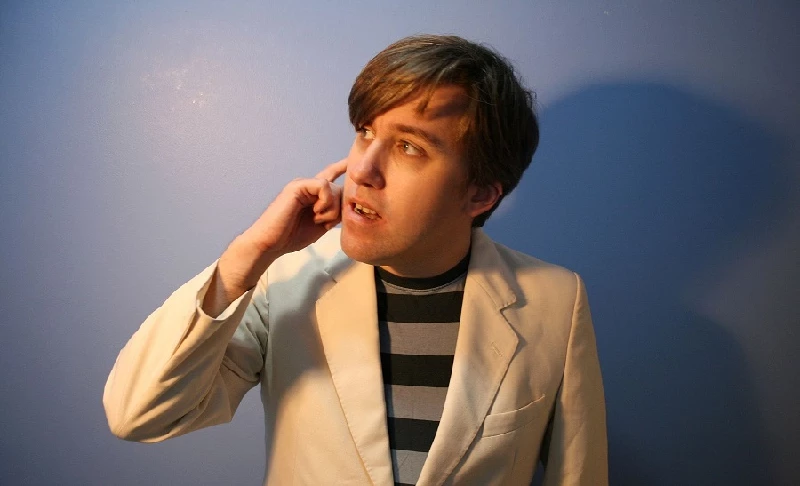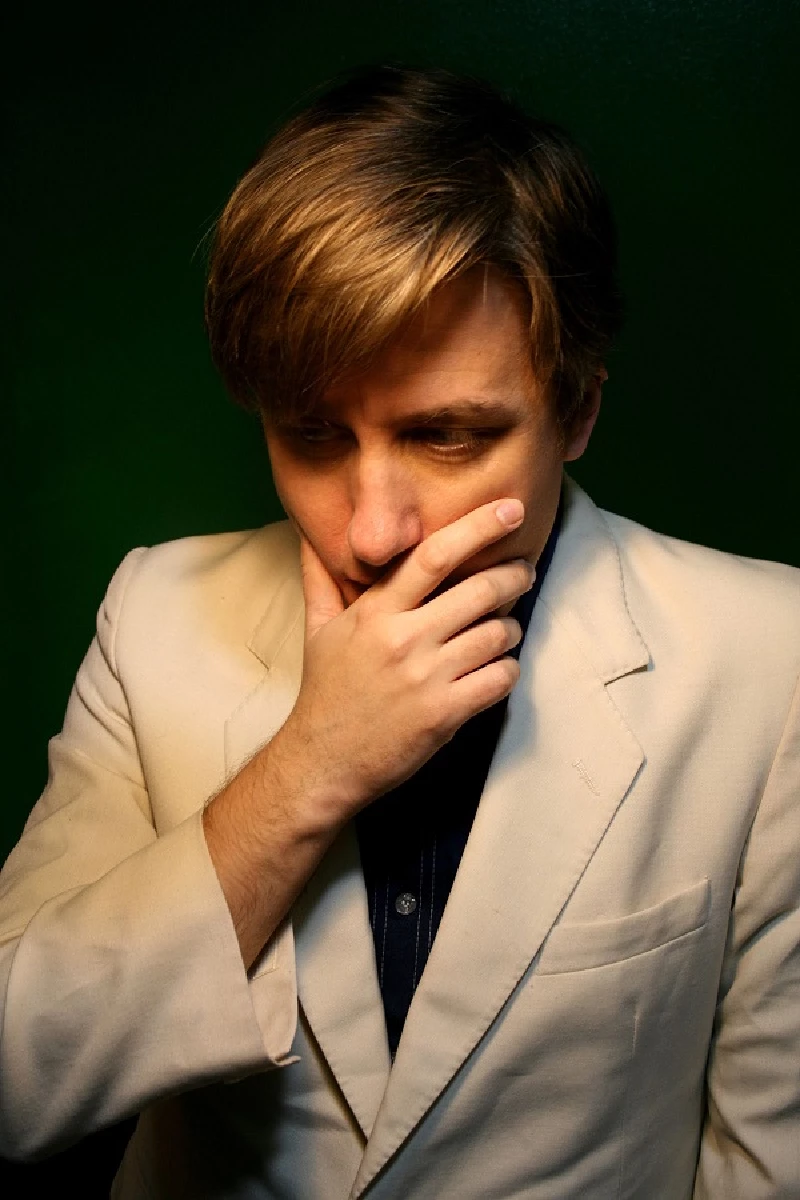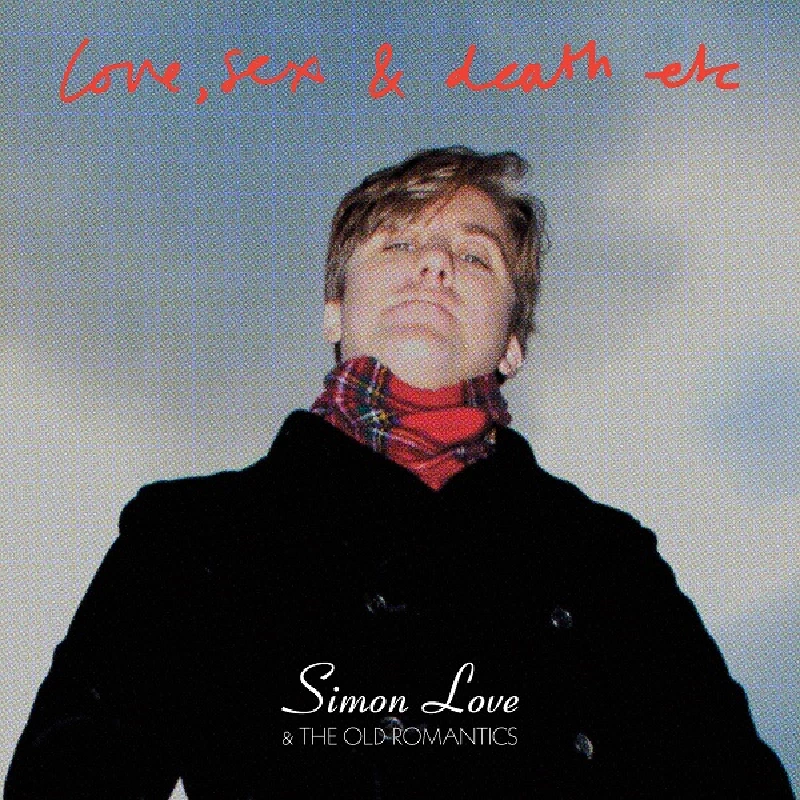 intro
Kimberly Bright chats with Simon Love about the themes and inspirations behind his new solo album 'Love, Sex and Death Etc.', who is forbidden to listen to it, and the best parts of Peter Jackson's 'Get Back' Beatles documentary.
interviews
---
Interview (2018)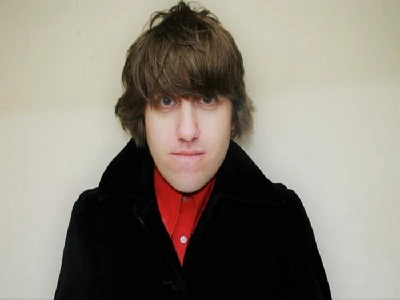 Kimberly Bright talks to Welsh singer-songwriter Simon Love about the tales behind his recent songs, the Beatles, classic British television, and the art of holding grudges.
Pennyblackmusic Regular Contributors
---