---
Simon Love
-

It Seemed Like a Good Idea at the Time
published: 8 / 9 / 2015
---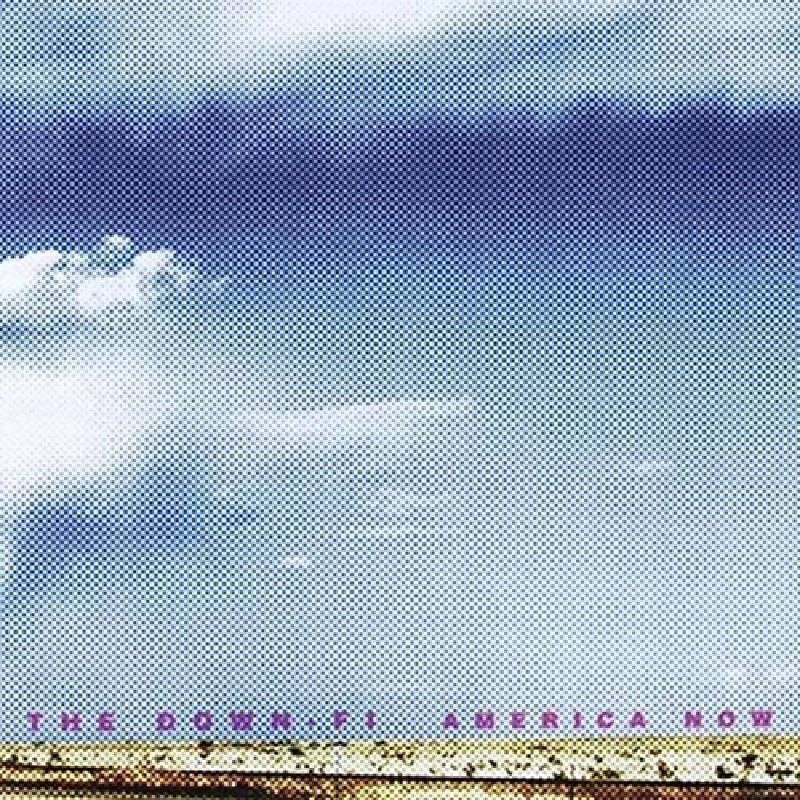 intro
Intelligent, witty 60's-influenced from former Loves' front man Simon Love that is unlikely to gain much radio play due to Love's colourful choice of words.
The debut album from Simon Love, formerly of the Loves, is unlikely to garner much radio play due to the fact that the language scattered throughout the dozen songs is more than a little… colourful, shall we say? For those familiar with the work of the Loves it will come as no great surprise that there's a strong 60's/early 70's flavour to these songs; instantly accessible melodies, sing-along choruses, a general good-time vibe (despite being littered with lines like "everybody else can fuck off and die"), all resulting in an album that it's impossible to sit still to and not laugh along with at times. There's a cover of Paul McCartney's 'Dear Boy' that's more Nilsson fronting the Beach Boys than McCartney to which Love has added a few nice psych touches and which has to rate as one of the most inspired McCartney covers ever. As for Love's own songs…without exception Love displays his talent for writing melodies that stay with you forever on each song while also revealing that with his sense of humour he's also restricting his audience. Songs such as 'My Dick' are tailor made for radio play, The melody is so contagious, the bar-room chorus will have the most sullen listener singing along and Love's vocals are inviting, but while lyrically the song will have you laughing, a song about voluntary removing your penis is going to miss out on the plays it so rightly deserves. The same could be said about 'Elton John', which sung from the perspective of John's ex-wife Renate, is unlikely to get the exposure it truly warrants. Opening with another gorgeous Love melody, the harmonica and piano eventually reveal a simply lovely orchestral pop tune with Love's yearning vocals bringing a story of failed love to life. Love again shows his remarkable talent for writing amusing yet touching lyrics. Especially on this track he has the listener smiling one second and welling up the next. While the song is obviously about John and Renate, it will be appreciated by anyone who has loved and lost, for whatever reason. '****(Is A Dirty Word)' kicks off the album and sounds like it's escaped from the 'Grease' soundtrack to begin with, Love's breathy vocals seducing the listener into thinking that it's a gentle pop song until all hell breaks lose towards the end of the song as the expletives creep in. As with the majority of the songs on 'It Seemed Like a Good Idea at the Time' it's an infectious pop song perfectly played and produced. 'The New Adam And Eve' which features the aforementioned "everybody else can…" coupling is a string-laden pop song where Love initially appears to be on a quest to live in a world on his own (" I'm gonna kill somebody today…I'm gonna put a bomb on a bus"), but actually it evolves into a love song where he just wants to be alone with his girl ("Leaving just you and me, the new Adam and Eve"). It's a wonderful, upbeat number, and proves that when it comes to recreating the glorious pop of the sixties Love is up there with the Chris Wades of this world in not only being able to recreate the sound but adding a little humour and actually capturing the spirit as well of those golden times. 'Motherfuckers' is yet another song that deserves more than it's destined for. The title belies the beauty in this Beatles influenced tune. With it's yeah, yeah, yeahs, blistering guitar lines and thundering drums it's a perfect pop song which could have been pulled (if not for the lyrics as we didn't allow such things back then) off any classic late 60's album. Love barely puts a foot wrong on this album, but if there is one track that lets the side down then it's 'The Meaning of Love' which features comedian Stewart Lee reciting the definition of love from Wikipedia. While Lee does the job admirably, the backing track, which is Love and his boys doing their best Stax house band impression, is simply too good to be buried under these words lifted off the internet. Give us an instrumental version, Simon! Really every track could be singled out for special mention. 'Sweetheart, You Should Probably Go to Sleep' is another string-driven love song. The title track is another classic Love pop song which adds trumpets and blistering guitar as Emperor Rosko in a brilliant touch reads out the album credits; a fitting end to a unique collection of songs by an artist who knows how to write a tune or two. The album is also available on vinyl, so pick up one while it's still out there. It's the fitting format for this collection of perfect pop songs.
Track Listing:-
1
**** (Is a Dirty Word)
2
The New Adam & Eve
3
Dear Boy
4
My Dick
5
M**********rs
6
Wowie Zowie
7
Sweetheart, You Should Probably Go
8
Don't Get the Gurl No More
9
The Meaning of Love (feat. Stewart L
10
You Kiss Your Mother with That Mou
11
Elton John
12
It Seemed Like a Good Idea at the Ti
Band Links:-
https://www.facebook.com/SimonLoveMusic
http://simonlove.bandcamp.com/
https://twitter.com/simonloverules
Label Links:-
http://www.fortunapop.com/
https://twitter.com/fortunapop
https://www.facebook.com/pages/Fortuna-POP/202756739792517
Have a Listen:-
interviews
---
Interview (2018)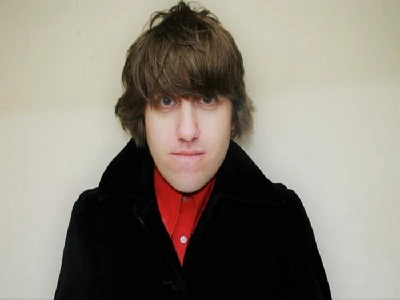 Kimberly Bright talks to Welsh singer-songwriter Simon Love about the tales behind his recent songs, the Beatles, classic British television, and the art of holding grudges.
reviews
---
Sincerely, S. Love x (2018)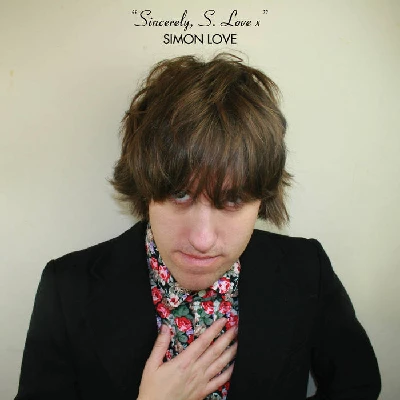 Irreverent and offbeat but excellent indie pop on second solo album from former Loves front man Simon Love
Pennyblackmusic Regular Contributors
---