---
published: 1 / 3 / 2022
---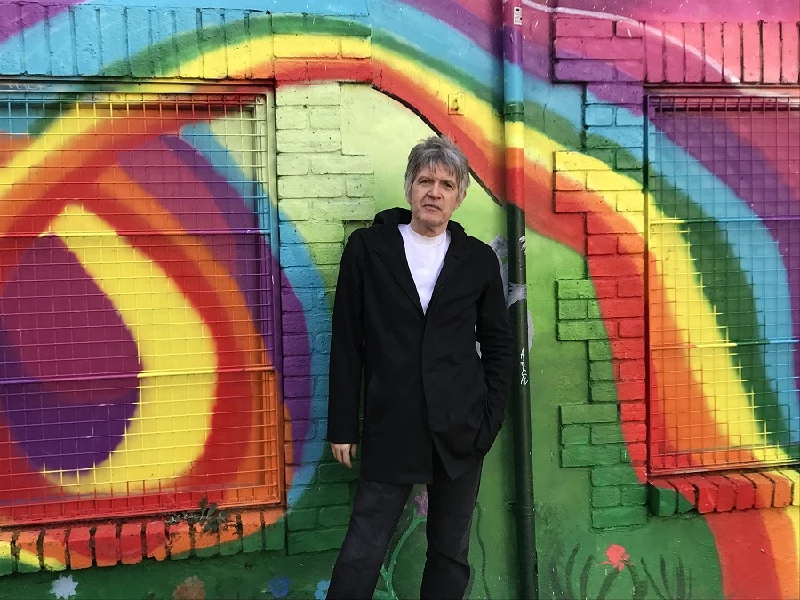 When 'Sightseeing Thru' Music' arrived described as the debut album from a band named Spring '68 we had no preconceived or great expectations. Little information was available about the band at the time and the opening instrumental, 'A Romantic Paris-Spring '68 part 1', a gorgeous, funky, jazz workout with (unsurprising given the track's title) European touches gave no clues as to where this band's roots were. Even the following song, with its distorted yet vaguely familiar vocals, had us thinking that here was a new band not afraid of experimenting, especially as the band took a new path with each successive song. A few tracks in and a little time spent with the album and those vocals became more recognisable; even after reading that the main man behind the recording was named Edward Rogers it still didn't register. It was the 'debut album' tag that threw us. Edward Rogers has been making music, great music, for many a year now. The fact that he'd already released his eighth solo album earlier this year in 'Catch A Cloud' which contained more brilliant music than really should be allowed on one collection of songs had us thinking that Rogers had produced more than his fair share of music for 2021. Once realising that the singer/songwriter/musician was the same Edward Rogers who has kept us enthralled with his music since 2004 when he released 'Sunday Fables', it made sense as to why he chose to release another album this year using an alias. Edwards had taken inspiration for the project from a certain source and named it accordingly which he explains in more detail when we had the occasion to present him with a few questions recently. Although currently based in NYC, on his solo albums English-born Rogers has never lost that certain Englishness that only artists such as Ray Davies are known for. Even the titles of some of Edwards' songs will raise a smile on the faces of those of a certain age. It was a pleasure to put these questions to Edwards and hopefully there will be an opportunity to make contact again in the future ; we didn't even get to ask him about his excellent monthly radio show Atlantic Tunnel which he presents with Gaz Thomas on Totally Wired Radio in the UK. Playing what is probably the most diverse range of music heard on a radio show in the UK and presented by two guys who really know about the records they are spinning it's well worth checking out. PB: It took a while before we realised 'Sightseeing Thru Music' was, in fact, another Edward Rogers project as it's issued under the Spring '68 moniker and quite unlike the albums issued under your own name. For those yet to discover the album can you explain why you chose that name for this project? EDWARD ROGERS: This was a home recording, originally intended for a future band project. As I was recording on Logic, I really got into techno sounds and loops, and I decided to complete the project and release it under a different name. As the music was inspired by a photo (which also inspired the CD cover) depicting the Paris riots of Spring, 1968, I decided to use that name. PB: Was there a particular reason why you chose that particular time and place as a base for the album? ER: Because our world was in lockdown, I was looking for a subject to absorb and create a body of music around. I became obsessed with the history of the Paris riots and 'Sightseeing Thru Music' was born. It also inspired me to listen to a lot of the French music of that time, which has become some of my favourite listening music. PB: We understand that the lyrics and music for 'Sightseeing Thru Music' were fashioned during the pandemic lockdown and then sent to co-producer Don Piper. Being in isolation during the process of making the album was surely a challenge? ER: After the songs and initial loops were finished, I turned the project over to Don Piper to add his musical tones and textures. We then brought in some special guest musicians to fill out the sound of the album and give it a more 'live' feel. We embraced the challenge of lockdown and successfully worked around it by adding one musician's parts at a time. PB: Do you see Spring '68 being a one-off project or are there ideas to produce more music under that name? ER: That's a great question. I really like the name Spring '68, but it was conceived as a one-off project. In fact, I wasn't even going to use my name on the credits until the label head, Ian Button of Gare du Nord, suggested I do so. Was there another country that had a riot in the Spring of 68 I could write about? So never say never! PB: Born in the UK, currently based in NYC, 'Sightseeing Thru Music' inspired by the culture and music of France yet there's still that Englishness that colours almost all of your music seeping through at times. Is that a conscious thing, always making sure a part of your roots are not too far from the surface? ER: I still feel like an Englishman living in New York City. It gives me the freedom and luxury of an American lifestyle, but allows me to keep my London and Birmingham roots in my soul. Most of my musical heroes are English songwriters – some well-known, some obscure – and that's where the passion of songwriting comes from. Does that answer your question? PB: Why and when the move to NYC? ER: No choice. My parents wanted to emigrate to the States. All I know is that one day we had a nice house in Acocks Green, Birminghan, and then the next we're living in a small one-bedroom apartment on 186th Street in the South Bronx! Talk about culture shock. PB: Spring '68 isn't the first time that you've issued your music under a different name. The couple of albums you released with Amanda Thorpe as The Bedsit Poets are full of lovely, brilliant pop tunes (and thinking about them now there's a French vibe to some of those songs), Are we ever likely to hear more from that collaboration? ER: Oh, my God, I can't believe you asked that question. Love that time, writing songs with Ms Amanda Thorpe! I really feel we had something special. And, here's a surprise for you – we've been spending the last nine months writing new songs (long distance), hopefully for a new album! At last count, we have 16 demoes recorded. Know any labels who might be interested? PB: Then, more recently, there's the collaboration with Steve Butler (Rogers and Butler). The album, 'Poets & Sinners' is more in the vein of what we've come to expect from your solo albums; classic pop, a sixties touch here and there. Are there future plans for further collaborations with Steve Butler? ER: We're currently three quarters the way through a brand-new Rogers and Butler album which we hope to complete in time for our tour with The Zombies in February/March 2022 in the UK. The songwriting process is really easy with Steve. I send him lyrics and he sends me back melodies. We go back and forth several times, all remotely, as I live in New York City and he's outside of Philadelphia. It almost seems like we read each other's mind musically. Mostly, being a solo artist, it's nice having someone to bounce ideas off and help share the load. PB: You've had many respected musicians helping out on your various projects, Dennis Diken, Marty Wilson-Piper and Pete Kennedy to name just a handful. It's a measure of the respect your contemporaries hold for you that so many talented musicians are happy to collaborate with you. It's almost like there's a little club of like-minded musicians hanging out! Did you just randomly meet these guys? ER: I've known all of the artists you mention above for a long, long time. Same with Sal Maida, James Mastro, and of course, Don Piper. Years turned into decades and they've become not just musicians I respect and feel lucky to work with, but good mates. I've also been very lucky working with a number of different musicians and songwriters (in addition to Amanda Thorpe and Steve Butler) like George Usher and even Roger McGuinn. I think the main commonality is the result of just being truthful and respectful of one another's ideas. PB: You've played gigs with The Zombies. how did that connection happen? ER: I was lucky enough to work on a Sony Music project called 'Some Years' which was a Colin Blunstone best of. It drew some positive reviews and the next time I was in England, Colin Blunstone asked if we could meet up for lunch. It was our first time meeting in person. That lunch resulted in a twenty plus year friendship. Colin and Rod Argent have been very kind in inviting me to open for them, both in Europe and America. PB: You never seem to stop making music, this summer you released the brilliant 'Catch A Cloud' album under your own name and more recently the Spring '68 album. Are you already planning your next musical venture? ER: In addition to the next Rogers and Butler album and Bedsit Poets project, there is indeed enough new songs for at least one or two Edward Rogers' solo albums. I'm in no rush to record them, though, as I keep writing songs and try to better the ones I've already demoed. PB: 'Catch A Cloud' is solo album number eight; is there one album that means more to you than the others and, if so, the reason why? ER: Each one was important to me at the time of recording. Of course, the early days of being in the studio, and being so naïve, truly astounded me. I've come to like each one of my albums for different reasons. I don't often go back and listen to my own music, but occasionally when I do, I discover a couple of songs that I'm amazed I ever wrote. A one day dream: a compilation of those songs. PB: Thank you,
Band Links:-
http://www.edwardrogersmusic.com/home.html
https://www.facebook.com/edward.rogers
https://twitter.com/EdwardRogers
Play in YouTube:-
Have a Listen:-
Picture Gallery:-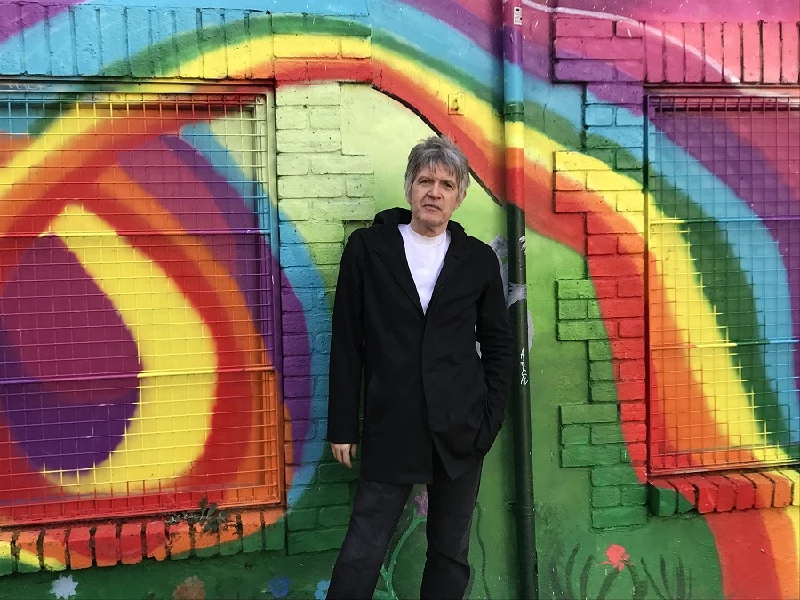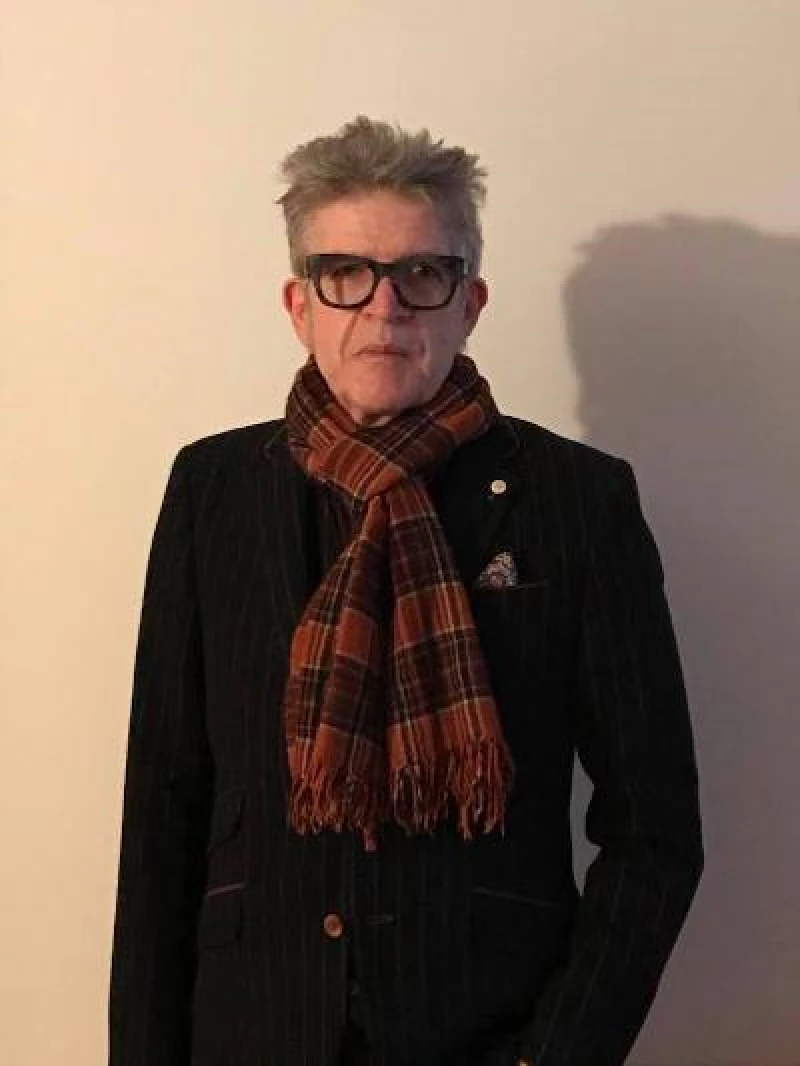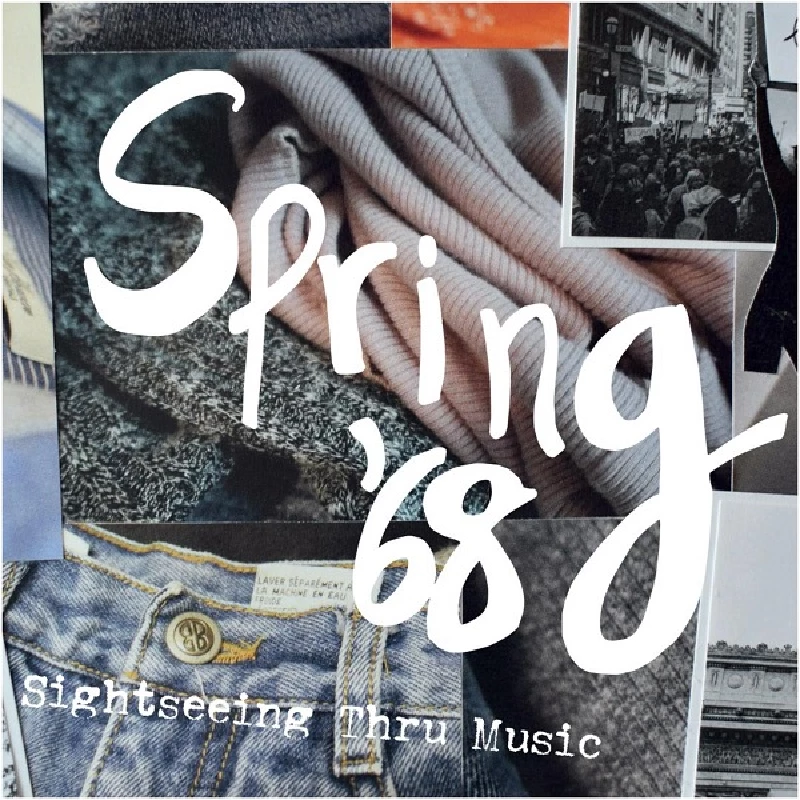 intro
New York City=based but English-born singer-songwriter Edward Rogers talks to Malcolm Carter about his new project Spring '68's French pop influenced album, 'Sightseeing Thru Music'.
reviews
---
Sightseeing Thru Music (2021)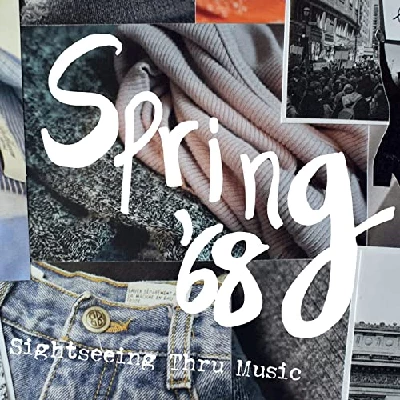 Highly recommended. album from Spring '68, which is inspired by its creator Edward Rogers' fascination with the music and culture of late '60s France.
Pennyblackmusic Regular Contributors
---