---
published: 16 / 11 / 2021
---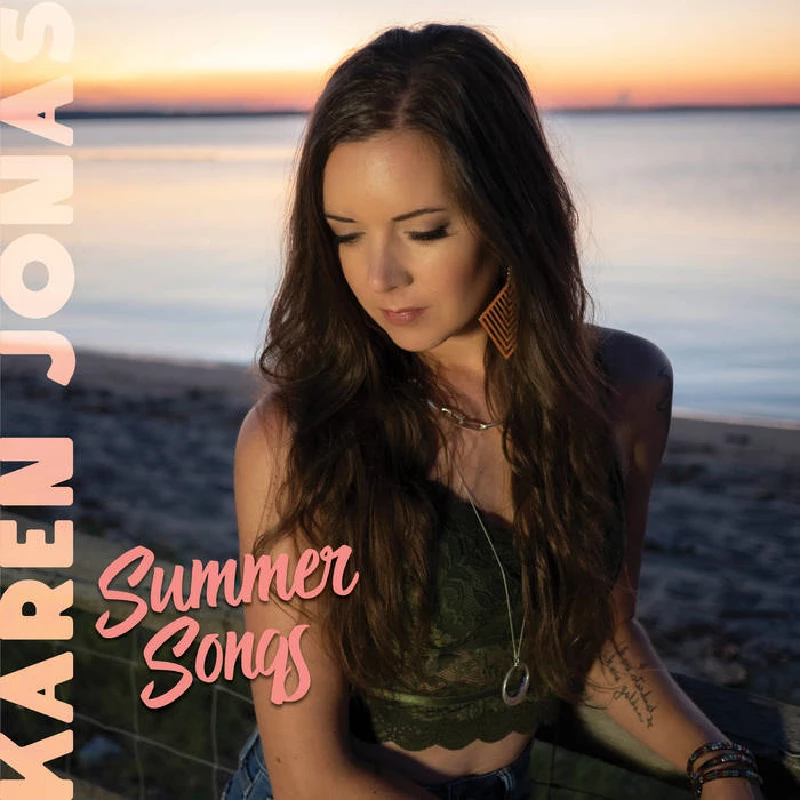 intro
Four track EP from Karen Jonas featuring a cover of 'The Boys Of Summer' but it's her originals that steal the show.
The nights are drawing in, the first snow of the year has gently fallen so what better time to test if the four-track EP of summer-inspired songs Karen Jonas released in August stands up as winter approaches. The singer songwriter from Fredericksburg, Virginia has never been as easy artist to place into any one genre. Both country and Americana will be mentioned in most reviews of Karen's work but there's a lot more going on in her songs than those two descriptions allow. Karen and her ace team of musicians colour her admittedly country musical palette with swathes of blues and jazz. With five strong albums already under her name, Karen has rightly built up a loyal following. With her astute observations, emotive vocals and constant excellent playing from those in her band she deserves a wider audience than those Americana comparisons lend her. It's not the first time Karen has issued a song to match the season. Last year's 'A Long December' single was one of her best recordings to date, a gorgeous melody, a shining, emotive vocal which, even given Karen's usual vocal skill, rates as one of her best and not a Christmas bell in hearing distance. It was a career high. Expectations were high for this summer collection even as the year draws to a close. The opening track is a cover ( the other three songs are Karen Jonas originals) of Don Henley's 'The Boys Of Summer', from the mid-1980s. Karen and her band have thankfully given the song a new twist, the synthy-swamp vibe of the original is replaced here by pedal steel and coupled with shuffling drums, Karen has certainly added a contemporary feel to the song. It certainly favours a more summer feel-good sound than Don Henley's version. 'Summer's Hard For Love' highlights that laid back almost jazzy vibe that Karen injects into many of her songs, one of the reasons she stands out from the rest of the Americana /country field. It's a laid-back summers day of a song. The following track, 'Thunder On The Battery', follows in the same vein, although a slight and very short injection of reggae creeps in there before a blistering guitar solo. Karen's vocals here are exceptional ; it's not the first time her vocals have reached this level of sultriness and they are particularly affective on such an atmospheric song. The EP closes with 'Summer Moon', a reflective acoustic piece featuring Karen's breathy vocals; the song also displays why Karen is regarded so highly lyrically. A song about leaving, " but you've gone somewhere farther now, and it's a place I don't think I should go" delivered in that tone is just one of the heartbreaking lines. It's the highlight of the EP. It's proof that sometimes less is more, just an acoustic and that voice gets the message across perfectly. Also released around the time of the EP was a collection of poems titled 'Gumballs', which inspired Karen to revisit and record these summer songs; given her way with lyrics on this short collection of songs it's another Karen Jonas project that needs checking out.
Track Listing:-
1
The Boys of Summer
2
Summer's Hard for Love
3
Thunder on the Battery
4
Summer Moon
Band Links:-
https://karenjonasmusic.bandcamp.com/
http://www.karenjonasmusic.com/
https://www.facebook.com/karenjonasmusic
https://twitter.com/karenjonasmusic
Play in YouTube:-
Have a Listen:-
interviews
---
Interview (2018)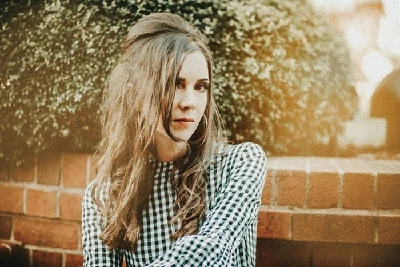 Much acclaimed and rising country singer-songwriter Karen Jonas talks to Malcolm Carter about combining motherhood with a heavy touring schedule and her just released third album, 'Butter'.
Pennyblackmusic Regular Contributors
---