---
published: 23 / 12 / 2021
---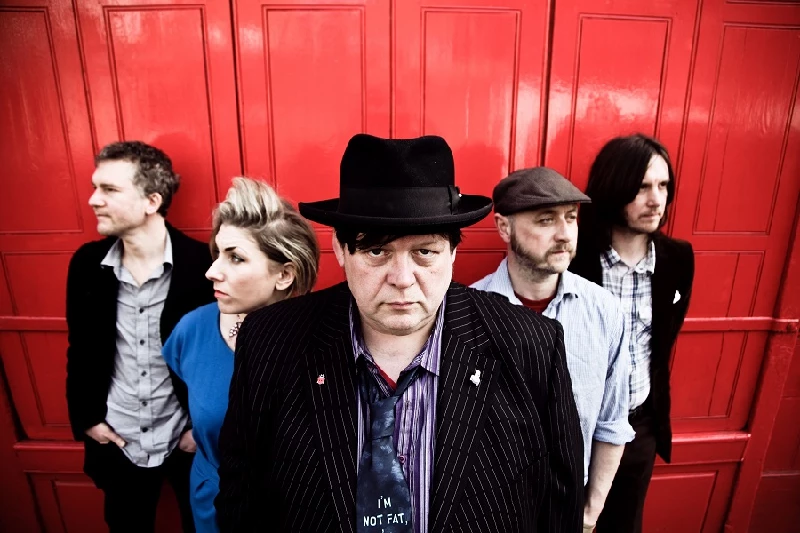 One of the great UK indie bands of the late 1990s, Ultrasound's time in the spotlight was initially brief. They came to many music fans' attention with a televised appearance in torrential rain at Glastonbury in June 1998, and broke up the following year in acrimony after a final appearance again at Glastonbury. Ultrasound, which in its original incarnation consisted of Andrew 'Tiny' Wood (lead vocals, guitar, keyboards), Vanessa Best (bass, backing vocals, occasional lead vocals), Richard Green (guitar, keyboards, backing vocals), Matt Jones (keyboards) and Andy Peace (drums), left behind a string of classic singles including 'Same Band', 'Best Wishes', 'Stay Young', 'I'll Show You Mine' and 'Floodlight World', and a double album, 'Everything Picture', which was released on Saul Galphern's then influential Nude Records in early 1999. 'Everything Picture' was huge in every sense, titanic in sound, and,combining elements of prog rock, psychedelia, punk, alternative rock and glam, concluded with its almost forty minutes title track. ULtrasound reformed in 2010, and, with Wood, Best and Green all still present, have since gone on to record two more albums, 'Play for Today' (2012) and 'Real Britannia' (2016). 'Everything Picture' has just been reissued by One Little Independent Records on vinyl, which, as well as the epic original double LP, consists of two extra LPs of singles and B sides as well as a CD of live performances. Pennyblackmusic spoke to Andrew Wood about the re-release of 'Everything Picture''. PB: The new, expanded edition of 'Everything Picture' is just out. How did the idea of this box set come about? AW: It was mainly from One Little Independent. They got in touch with us. We knew that they owned the rights to it. We didn't know that they were planning to do anything with it, but they got in touch with us a few years back placing the idea, and so we went along with it (Laughs). We basically provided them with everything that they needed, and they in turn included us in the process. PB: It includes two extra LPS of singles and B sides as well as recordings from gigs. What are you most glad to see come out after all these years? AW: It is nice to see it all put together in one go. The idea of 'Everything Picture' was to release everything we had done which was why it was a double album in the first place, but I would have liked to make it a triple at the time. I am especially pleased to see the B sides, and the ones which didn't get released like 'Goodbye 25' which is one of my favourite songs. PB: Why do you like that song so much? AW: It is just pure emotion. Our last gig before we split up was at Glastonbury in 1999, and we performed that song for the first and last time there. We haven't actually performed it since then and it is a very emotional song, so I am looking forward to including it in future sets. PB: Why has 'Everything Picture' been released in the expanded edition on vinyl and not in a CD box set? AW: That is probably my fault (Laughs) because all the way down the line I have stipulated that it would be nice to have it on vinyl. It is more of an artefact, more of a forever thing. PB: You signed to Nude Records after being involved in a bidding war after releasing your first single 'Same Band' on Fierce Panda? Why did you decide to go with Nude? AW: That is a good question. It boiled down to the shape of Saul Galphern's eyes. We didn't know until the very last minute who we were going with and couldn't decide, and Richard came in to the room very late at night on the day before we had to make the decision, and he said, "Look at the shape of Saul's eyes. They are very kind eyes. I think we should go with Saul," and we thought, "That's a relief. Let's go with Nude then" (Laughs). PB: What other labels were also in the bidding? AW: It came down to two. The other was Independiente. The rest we had already rejected. PB: You were signed to Nude at the same time as Suede, Astrid Williamson and Billy Mackenzie. Was it a label in which the acts upon it had much to do with each other? AW: Not really. No. We did a little mini-tour with Suede, but there wasn't really a social aspect to it. I met Brett Anderson a couple of times at after show parties, but it wasn't like Rough Trade in the old days. It wasn't like a true indie. PB: Nude seemed to offer you a huge amount of freedom. It allowed you to put out a double album and it didn't seem to dictate to you too much about what you should put on it. Was that the case? AW: That was down to the contract. We decided that rather than go for the highest offer we would go for the one that would offer us the most artistic freedom, which in hindsight was probably a mistake. We basically got to sign a deal that not many bands got to sign (Laughs). It is never a good idea to let bands do what they want. PB: Do you think that you were given too much leeway then? AW: The problem is if you release a single, and you decide which single it is going to be if the record company don't like that single they are not going to push it. So, it really needs to be a two way thing. They need to have some kind of say. After all, they have signed you. They want some kind of control. It gets a little dangerous when they get too much control, but a little bit of control is a good thing because they know what they are doing in terms of business. Most bands don't know how it works and they do, so you need to trust them a little bit. PB: In listening to 'Everything Picture' again, it does not sound of its time at all, and it sounds timeless. Most of the band of that time and the mid to late 90s – Oasis, Blur, Suede – all sound of that period. Do you think that because what you were doing was more diverse that that perhaps is why it stands up quite so well? AW: I think it is probably to do with us being quite wilful (Laughs). We knew what we wanted. We were all experienced in terms of how to record. We all knew the techniques that were needed. Basically all we needed was someone to trust us to get it done. That wasn't always easy, but we managed in the end. PB: How long did 'Everything Picture' record take to record? AW: I think that it was about four months recording and probably about two months mixing. PB: The singles were well received but the LP received lots of bad press. Did that surprise you at the time? AW: I wasn't actually aware of any bad press at all, the occasional bit of attitude but I didn't see any anyway. I had, however, stopped reading most of the music press by then. I think I read 'Select' still, but I gave up reading 'Melody Maker' and 'NME' in the late '70s. It didn't bother me. I like bad press. I prefer it to good press. PB: Why's that? AW: I am amused by it, and a lot of good press tends to be quite fawning, whereas bad press actually intends to try and tell the truth. It isn't always the case. It isn't necessarily true, but at least they are attempting to say why something is. Too many people who like something get lazy and they end up not saying why it is good, and if you say something is bad you automatically say why you think it is bad, and I quite like that and that interests me. As an artist, I am trying to do something as good as I can get it, and if someone comes along and doesn't like it I am interested to know why and where I am going wrong. Their reasons, however, might be a bit dodgy (Laughs). PB: The main criticisms were that it was too long and it lacked focus. Do you think that people just needed twenty odd years to appreciate it? AW: Yeah (Laughs). I was very conscious of that. I said at the time that we are not making music for you. We are making music for your kids and the future, and when they have grown up they might get it. PB: How did you record the title track? That lasts for almost forty minutes. AW: The title track was recorded at Abbey Road. We must have spent a week recording that. We had to use a different type of tape machine as it is such a long song, and the basic tape on a tape machine is about fifteen minutes, so we had to use massive tapes. They had the machine for that. PB: It is sometimes said that you were a prog band. Would you agree with that? There were components of punk, psychedelia and glam and the title track recalls My Bloody Valentine. AW: Our influences are all in the mix because we are all different ages as a band. Richard and Vanessa are ten years younger than me. Andy was somewhere in the middle. We were all from not just different places but different eras of time, so we all had different influences that we brought into the mix. Richard was into shoegaze and all that stuff, and Andy into late 80s and alternative rock, and I am the prog head, I confess (Laughs). The glam rock also came from me as well as that was the thing I first got into music with. PB: Ultrasound broke up within months of 'Everything Picture' coming out. Would you say in hindsight that too much happened too fast? AW: No, I wouldn't say that. We were on the point of breaking up anyway before we got signed up, before people even heard of us. We were considering breaking up even then, but we got signed at that point. By the time we did break up we weren't able to be in the same room as each other. It was never going to work. PB: What were the highlights of you being in the band? You did various infamous TV appearances and you also played Glastonbury twice. Do you have any particular favourite moments? AW: The second Glastonbury performance – the one in the tent- was particularly glorious. We did a warm-up show before the Reading Festival in '98, and that was another great moment. The warm-up was the Friday before in a small venue in Reading, and all the equipment had popped off and my microphone went down and because my microphone went down in 'Stay Young' the entire audience sang it for me. That was the first time that the audience had sung back one of our songs. There are millions of little moments like that scattered throughout our history. PB: How did you enjoy playing Glastonbury? AW: That last time was fraught with tension because only Richard and I knew that that was going to be our last show. We were really not talking at that point. Weirdly enough, I was talking to everyone but they just weren't talking to each other. It was kind of amusing from my point of view (Laughs). I could sit back and watch the feuding which was going on backstage. PB: And the first time that you played there, there was torrential rain. AW: That was the daytime one, and that was filmed. I have never actually seen it. I have just seen clips. I have seen the 'Stay Young' clip. I think the whole set would have been broadcast at the time PB: You apparently created the sleeve for 'Everything Picture' in an all night session. AW: Yeah, we had a deadline. We had been working with a sleeve designer, and two days before it was to go to the press and the printers he came up with the final artwork which we absolutely hated. So, we had only two days to come up with an actual sleeve, and Richard said, "Why don't we do an Everything Picture?" which is something he used to do as a child, and he used to basically get crayons and all sorts of things and fill a picture with all his ideas, and we thought, "Well, that is how we done it musically with the album, so why not do an Everything Picture. Let's get loads of paint and pictures and what have you and spend all night making one," and that's what we did. The album was musically all of our own work. There is no one else on it. It is all us, and that is how we wanted it to be really. We did try using a couple of people but it didn't really seem to work. String sections were very common at the time. We did gets a strings section in, and we got a saxophone player in to do a solo, and it didn't really gel really. We decided that it had to be just us, so the idea of us doing the sleeve as well made perfect sense. PB: To bring things up to date, you played dates in London and Manchester in August. Do you have plans for more shows? AW: There were more shows planned, but they were cancelled at the last minute because of Covid, but hopefully when things are more relaxed we can rearrange them for next year. PB: Final question. You have done two great albums since you got back together, 'Play for Today' and 'Rule Britannia'. Do you have plans for a fourth album? AT: Yes, we do. It is a possibility that it will happen some time in the future, but we haven't got anything concrete yet. PB: Thank you.
Band Links:-
https://www.ultrasoundband.com/
https://www.facebook.com/UltrasoundTheBand
https://twitter.com/ultrasoundband
Play in YouTube:-
Picture Gallery:-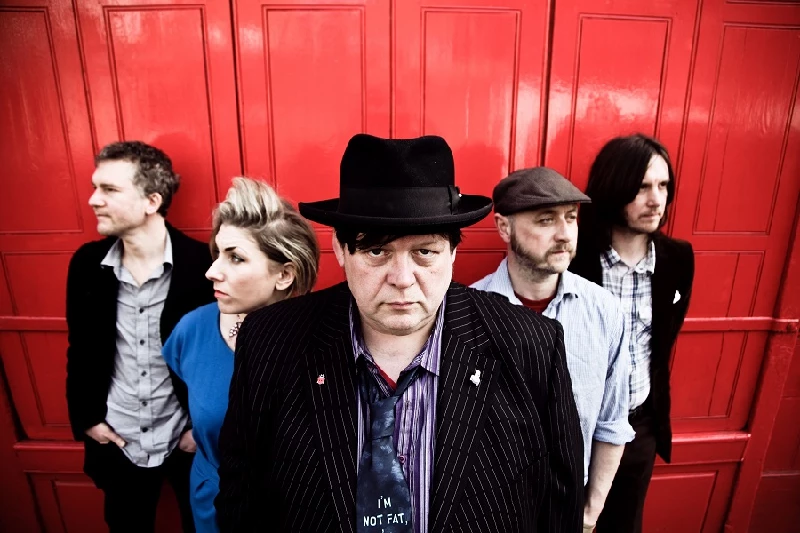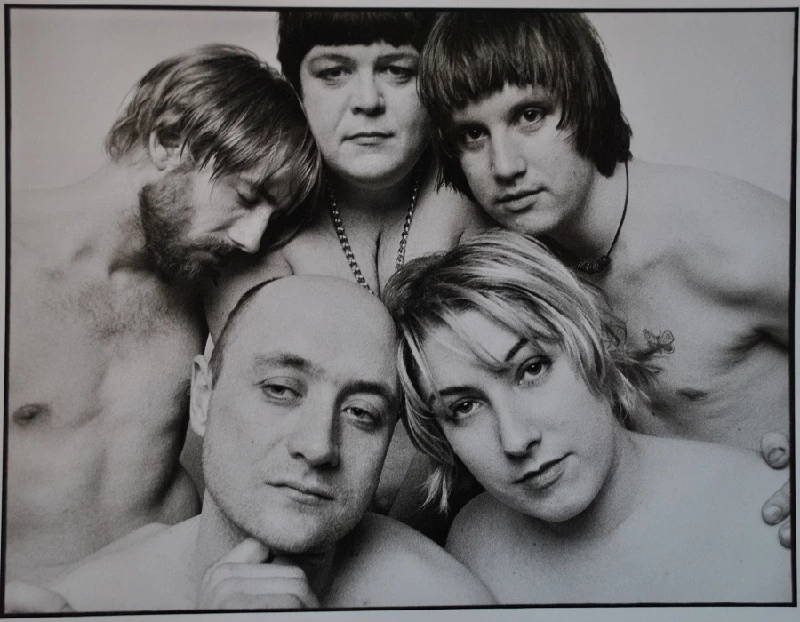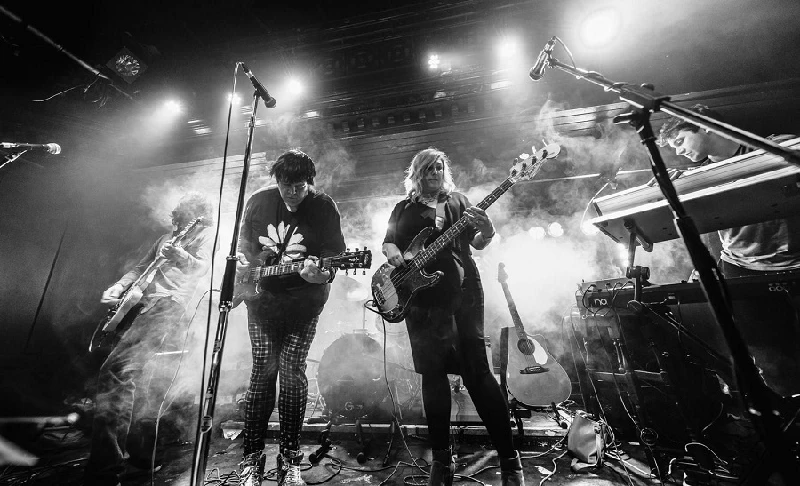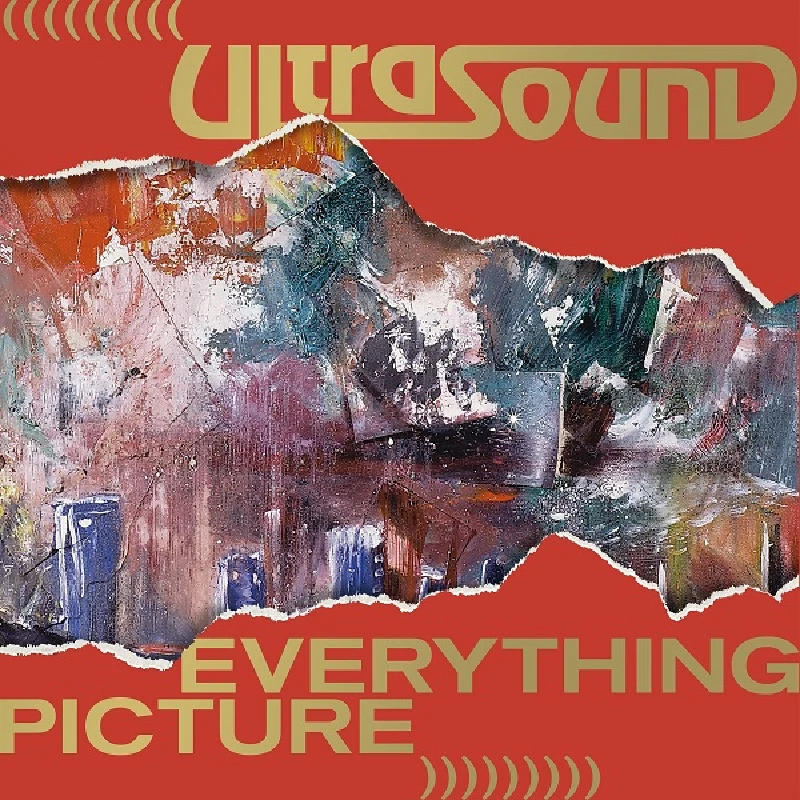 intro
Ultrasound vocalist Andrew 'Tiny' Wood speaks to John Clarkson about the reissue in an expanded vinyl edition of their epic 1999 double album, 'Everything Picture'.
interviews
---
Interview (2012)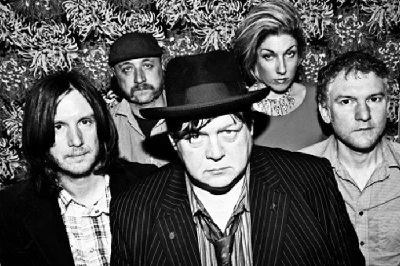 John Clarkson speaks to Tiny Wood, the front man with indie guitar outfit Ultrasound about their recent reformation after they acrimonously broke up in the late 1990s, and their second album, 'Play for Today', which follows on fourteen years after their debut
Pennyblackmusic Regular Contributors
---