---
published: 7 / 10 / 2021
---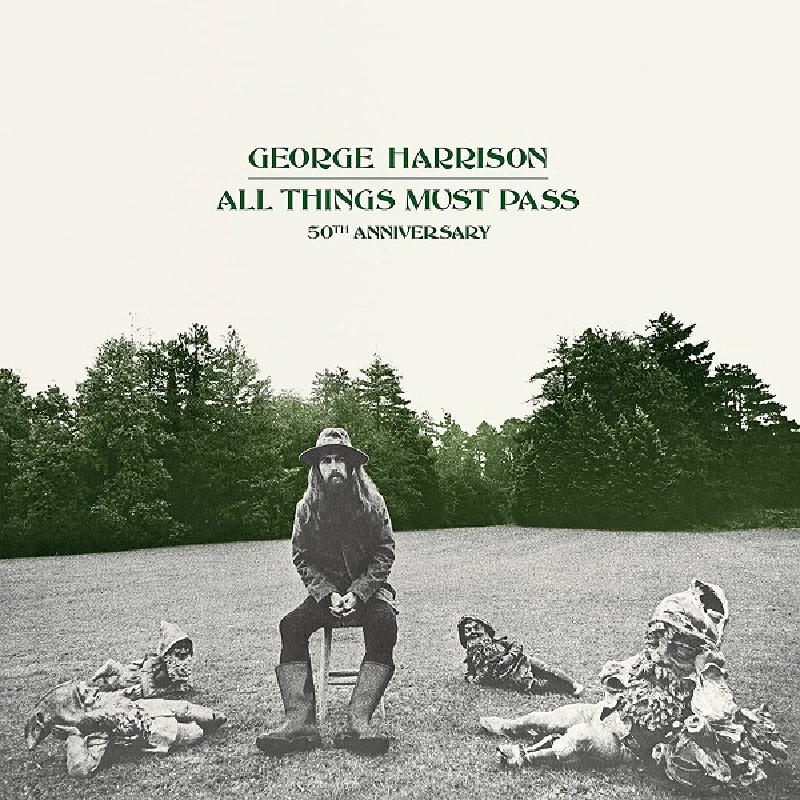 intro
In the second of two articles Eoghan Lyng finds that George Harrison's 'All Things Must Pass' "is the most thoughtful and fully-realised" of all The Beatles' solo debut albums.
With over 6,000,000 units sold in the US alone, it's no wonder that many have gone on to declare 'All Things Must Pass' as the greatest solo album of the lot. It's probably not our place to say if we agree with that or not, but what's harder to argue with is that out of all the solo Beatle debuts, this is the most thoughtful and fully-realised of the bunch. Even without the aid of Phil Spector's production design, or Bob Dylan's song-writing contributions, George Harrison was in a tremendous place of creativity by 1970, particularly after kow-towing to the Lennon-McCartney partnership since 1966. True, some of their imprints are felt on rockers 'Wah-Wah' and 'Art of Dying,' but otherwise little of The Beatles influence can be heard on the record.   Instead, the album borrowed from the folk, soul, blues and sitar records that had given him great joy in his life-least we forget his work with the Krishna movement. 'My Sweet Lord' proved his greatest tribute to the spiritual movement, but hybrid numbers 'What Is Life,' 'Hear Me Lord' and 'Awaiting On You All' also furthered his commitment to the cause. But that didn't mean there weren't moments of levity, as the bouncy 'I Dig Love' would prove.   Unlike Paul McCartney's more lo-fi approach, Harrison was enjoying the company of luminaries Eric Clapton and Peter Frampton, even acquiescing some of the more intricate guitar parts to them. The album -rock's first triple effort, as it happened-featured contributions from members of Badfinger, Traffic and Derek and The Dominos, but many of the album's more powerful elements are the quietly beautiful numbers. Take 'Beware Of Darkness',' an impassioned plea for forgiveness, or 'Apple Scruffs,' his testament of approval to the myriad fans who had funded his way in life. And then there was the lyrical 'Run of The Mill,' a chiming folk number that demonstrated his insecurity in a world changing before his widening eyes.   Beautifully remixed, and presented with tremendous reverence to the many facets of Harrison's life, the package also boasts a selection of extras and outtakes. Happily, the extras only add to the growing mythos currently spearheaded by Peter Jackson, and Harrison can be found singing 'Get Back' with whimsical aplomb. Then there's 'Wedding Bells (Are Breaking Up This Old Gang of Mine),' demonstrating a licentious, even Python-esque, humour that served him well in the years ahead. And then there's an alternative take of 'If Not For You,' that proves more faithful to the Dylan original than the arrangement that was later adopted by Olivia Newton John.   Out of all the additional tracks, 'Mother Divine' and 'Cosmic Empire' are the most noteworthy, primarily because it's the first time that they have been released to the public, but it's interesting to hear 'Beautiful Girl' in its most rudimentary form. Later developed on 'Thirty Three & 1/3,' the completed number found Harrison at a more mature stage in his life. He was married for the second time, this time to the woman who would carry his child. The 1970 recording shows someone that is a bit less settled on the life he has chosen for himself, so comforts himself in the extremities of rock and religion.  The music, often exhilarating and written with incredible foresight for a twenty-seven-year old, proved an extension of his personality, and demonstrated a road map for a career he would continue for the next thirty years. In many ways he didn't have to. 'All Things Must Pass' showcased his personality, playfulness and pensive nature in one tidy package. And what a package it is too!
Track Listing:-
Band Links:-
https://www.georgeharrison.com/
https://www.facebook.com/georgeharrison
https://twitter.com/georgeharrison
https://en.wikipedia.org/wiki/George_Harrison
Play in YouTube:-
Have a Listen:-
Picture Gallery:-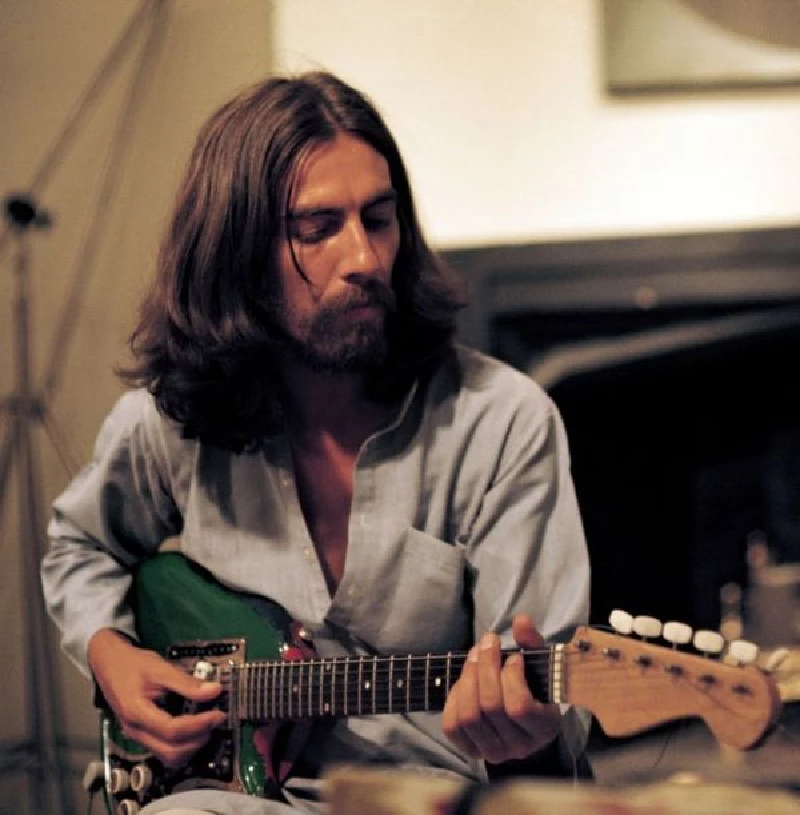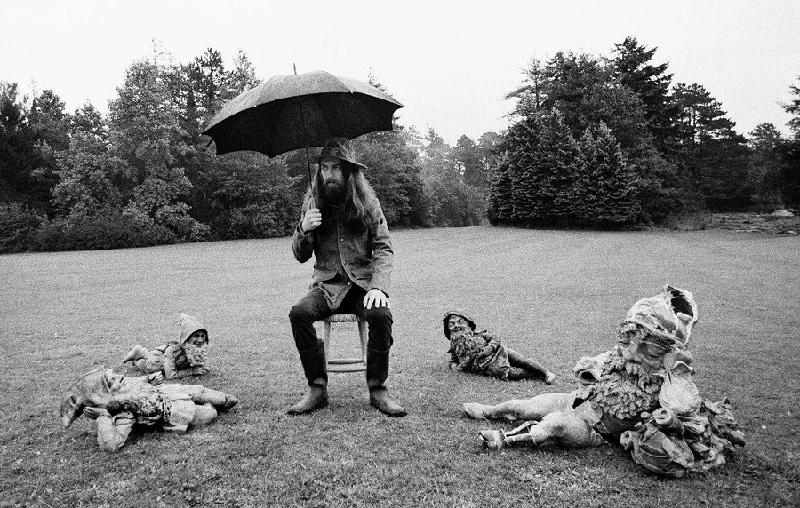 interviews
---
Interview (2015)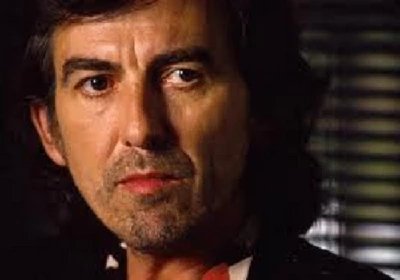 In an archive interview from 1987, Nick Dent-Robinson speaks to George Harrison about his work with Handmade Films, being an ex-Beatle and then new album, 'Cloud Nine'
favourite album
---
All Things Must Pass (2021)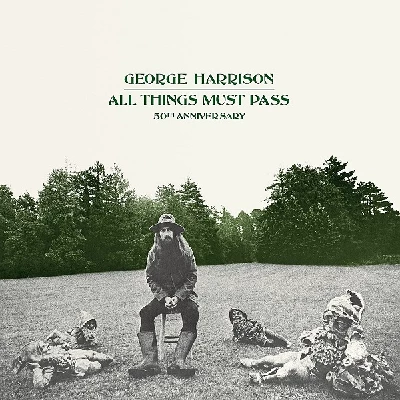 In the first of two articles Nick Dent-Robinson commemorates the 50th anniversary of the late George Harrison's seminal album,' All Things Must Pass'.
features
---
In the 1970's (2022)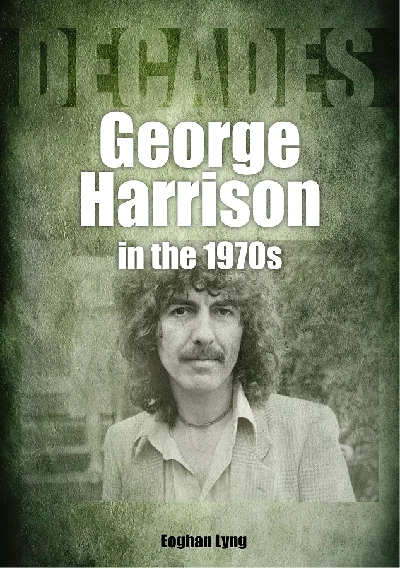 George Harrison surpassed expectations as a songwriter after initially being regarded as "the quiet Beatle". In her 'Raging Pages' book column Lisa Torem discovers that Eoghan Lyng's new book explores many facets of the British songwriter's career.
Pennyblackmusic Regular Contributors
---