---
published: 29 / 7 / 2021
---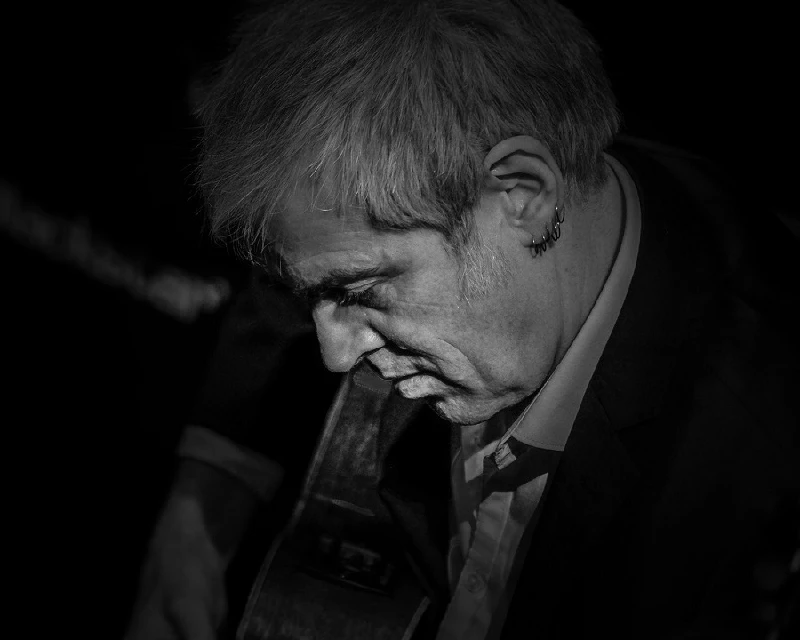 Phillip Jeays' 'Blossoms and Bicycles' is a collection of new cinematic songs of soaring vocals and rich melodies and re-workings of a few old favourites. On the eve of its release, Pennyblackmusic's Steev Burgess questioned the English Chanson singer on his influences and the travels that may have informed his unique work. PB: You've written and recorded your new double album over the last eighteen months. It seems you've had a productive time, but how was lockdown for you, and how much do you miss doing gigs? PJ: Lockdown has been great for me. I'm an introvert, so I don't miss going out because I rarely choose to go out anyway. But just not having to do any work other than being creative, just being able to concentrate on writing and singing, has been wonderful. I don't really miss gigging because I've always suffered terribly from performance anxiety to the point where I actually stopped doing it altogether for a year or two. I'm trying to tell myself that getting back on a stage will be great, but I know that when the time comes, I'll be wishing I didn't have to do it. It really is just a horrible mental blockage - but I love the writing and recording side of things. PB: You've often been described as an English Jacques Brel, and various places in France form the backdrop to quite a few of your songs. 'Arles', 'Mas de Bagne Loup', 'Olivier', 'November' and 'Already There' spring immediately to mind. How important has that country and its music been to you? PJ: I moved to a little town in the south of France called Arles when I was 18, in other words, at a very formative time in my life. I think experiences lived when you are young, often things that are happening to you for the very first time in your life, stay with you more than when they happen for a second or third time. It's those first experiences that really mark you. They remain so evocative throughout your life, and I think that's why I often return to the same subjects, remembering and perhaps reliving the intensity of those moments through song. And of course, it was when I lived in Arles that I first heard of Jacques Brel. Through him and others, like Brassens, Claude Nougaro, Leo Ferre, Serge Reggiani, all of whom inspired me to start writing myself. PB: On the new double album, you've gone slightly away from the chanson and a little towards French pop. Was this a deliberate effort to widen your range? PJ: Not really, though I think I feel less inhibited about trying to write songs in a pop style than maybe I once did. There is at least one song on the new album that I wanted to sound like a French pop song from the 60s, but sadly I don't think it does! (It's called 'Hey Sylvie!'). One of the great things about chanson, and one of the things that drew me to it in the first place, is that it encompasses so many different styles. It's like you have permission to be funny as well as gloomy and angst-ridden . PB: As you know the country quite well, are there any lesser-known or secret places you would recommend visiting? PJ: No, I never had any money when I lived in France. It was always a very hand-to-mouth existence, so I could never afford to travel far from where I was living, so no great discoveries, I'm afraid. PB: There's a haunting quality to some of your songs. Are there particular incidents in your life that you often revisit? PJ: It's those primary experiences when everything seems so new and white-hot that really mark you the most. I suppose that's why they get revisited more than others. Of course, more often than not, those experiences tend to be romantic. Trying to express in song what you were feeling at any precise moment to a room full of strangers is a big challenge. You hope that they've felt the same thing themselves at some point and can empathise. Also, I think people like to know they aren't alone; others have gone through the pain they've gone through too. PB: What about influences? Which singers and bands have impressed you down the years? PJ: Jacques Brel is obviously the big one. I grew up with glam rock and punk – I loved all of that. But once I started to hear Brel, then saw him singing 'Amsterdam 'on the telly in 1981 when I was in France – that changed everything for me. I suppose I really started becoming aware of pop music when I was about 10, in 1972, which was really the beginning of the glam rock era. You have to remember that those people looked so different, so fantastically ethereal and flamboyant, that to a 10-year-old, they looked like they could have come from another planet. So the idea that I could do that didn't occur to me at all. Then punk came along and said, "anyone can do this", which presented me with a doorway. But it wasn't until I heard Brel that the door began to open. Seeing him singing live on TV just kicked it down, and for the first time, I thought: "I want to do that!" But in many ways, my appreciation of a great deal of popular music stopped there, or at least it changed radically. I liked (and still like) all the stuff I used to listen to pre-Brel, but that's because it has a huge nostalgia value. Whereas everything post-Brel I judge against him, and nothing's ever as good. Every time someone gets excited about a new band and tells me I have to hear it, I'm always underwhelmed because it never excites me the way Brel did (and does). In the French chanson tradition, I also like Brassens, Nougaro, Reggiani, Moustaki, Piaf, Ferre, Charles Aznavour. Francis Cabrel has written some nice stuff. In French pop, I also like some Patricia Kaas songs and some of the classic Francoise Hardy stuff. In English, Jake Thackray is a huge influence, such a masterful songwriter. Today, there are people like TV Smith, Robb Johnson, Dar Williams. John Peacock's new album 'My Bumper Book of Lies' is great, and there are bands like Jamie and the Jets, The Indelicates, and Pog, all writing songs with great lyrics, which is what really interests me. I suppose everything I listened to growing up must have had an influence too – Bowie, Sex Pistols, Lou Reed, etcetera. It's a long list. PB: You've been called a "jaundiced singer", yet you've written many love songs. Is love, in the words of Amy Winehouse, a losing game? PJ: I don't think you can make sweeping generalisations like that. For some, love is a wonderful and uplifting experience, and for others, it just isn't. I suppose it may be more interesting to write about the turmoil of yearning for rather than the joys of actually finding and/or being in love, but I think that's personal. It would be impossible to say why somebody might find one more appealing than the other. I see great beauty in the decay of Autumn and Winter, whereas Summers can often just be boring to me – especially if it's too bloody hot. PB: There are some re-recordings of old songs on the new album. Are you often dissatisfied with what you have done and feel the need to update them? PJ: I've never had the money to pay for 'proper' recordings, so everything I do is thrown together at home, just trying to get the best noise I can out of what's available to me. I think virtually everything we've ever recorded could be made to sound better, so re-recording songs is just that, an attempt to make them sound better. I'm constantly bitter and envious of other people's recordings which sound so professional and well produced. As for dissatisfaction with my songs, yes, of course. They rarely live up to the hopes and ideas I had when I started each one, but I suppose that's the artist's struggle, isn't it? Trying to do something better each time, failing, and then trying again. As someone cleverer than me once said: "art is never finished, only abandoned." PB: A trip to the USA yielded the song 'Perry County 'among others, but what did you make of the country, and what did they make of Philip Jeays? PJ: It's a fascinating country, but it's not for me – at least not the bits I saw (Nashville, Memphis and New Orleans). I've never been to New York; everyone says that's different. Maybe one day. As for what they made of me, I did a few gigs in Nashville, they were positively underwhelmed. PB And finally, London. You've lived in Sussex for as long as I've been aware of you. What is the allure of the capital in your songs? PJ: I grew up in Eastbourne, but my Mum was a Londoner. After my parents split, we moved to London, so I was there as a teenager for punk and gigs, etcetera. Then I went to France for three years, and once I came back, I lived in and around London again for about another 20 years. So the place has a pull. I suppose it can be a sort of shorthand for excitement. PB: Thank you.
Band Links:-
https://www.jeays.com/
https://www.facebook.com/PhilipJeays
https://philipjeays.bandcamp.com
Play in YouTube:-
Have a Listen:-
Picture Gallery:-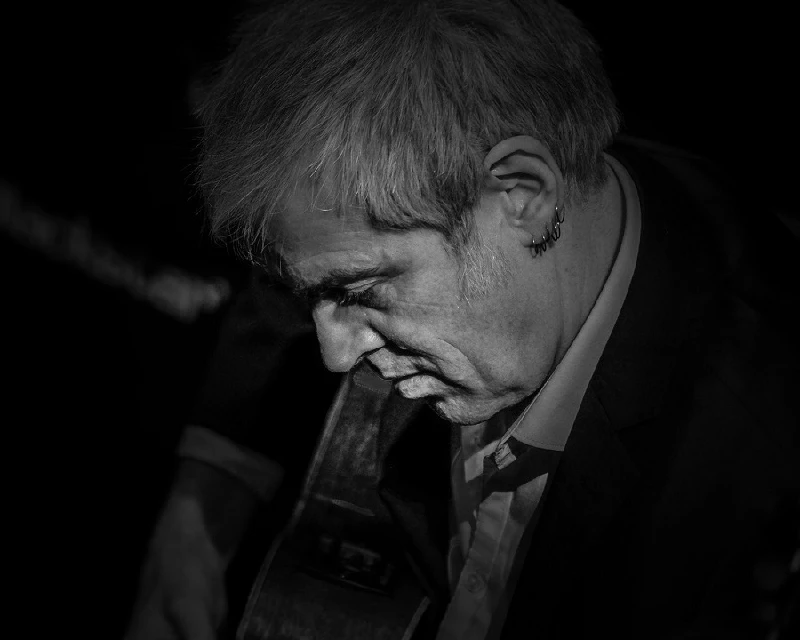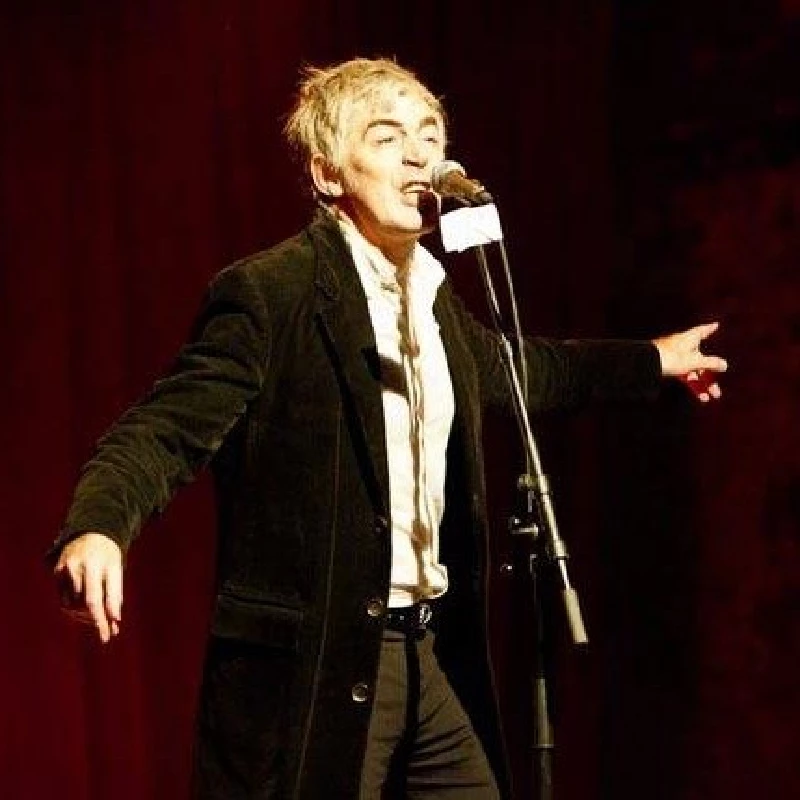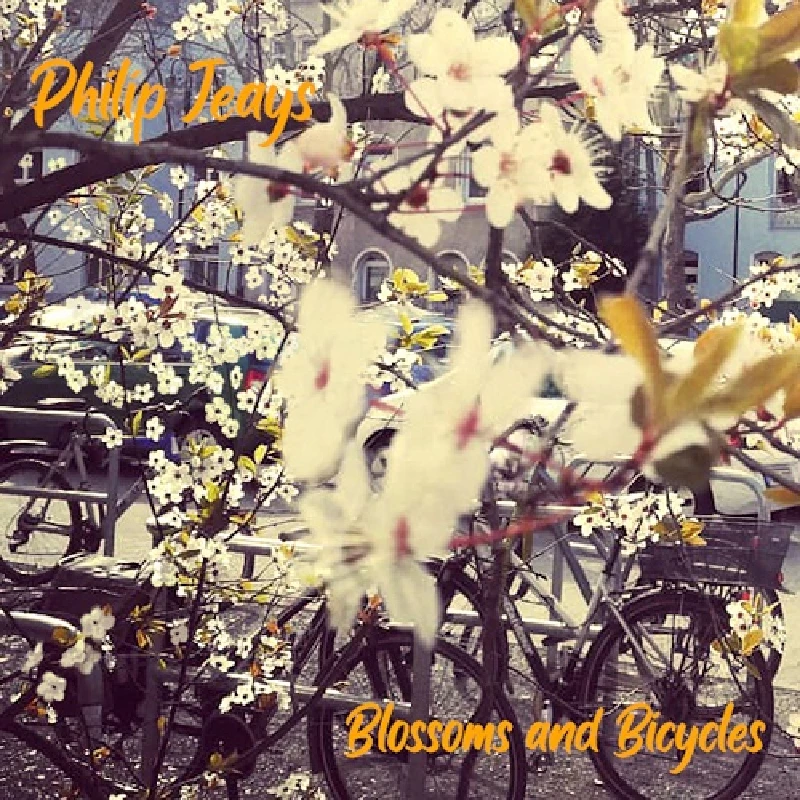 intro
English musician Philip Jeays talks to Steev Burgess about his cinematic new double album 'Blossoms and Bicycles' and the influence of Jacques Brel on his songwriting.
Pennyblackmusic Regular Contributors
---