---
published: 9 / 6 / 2021
---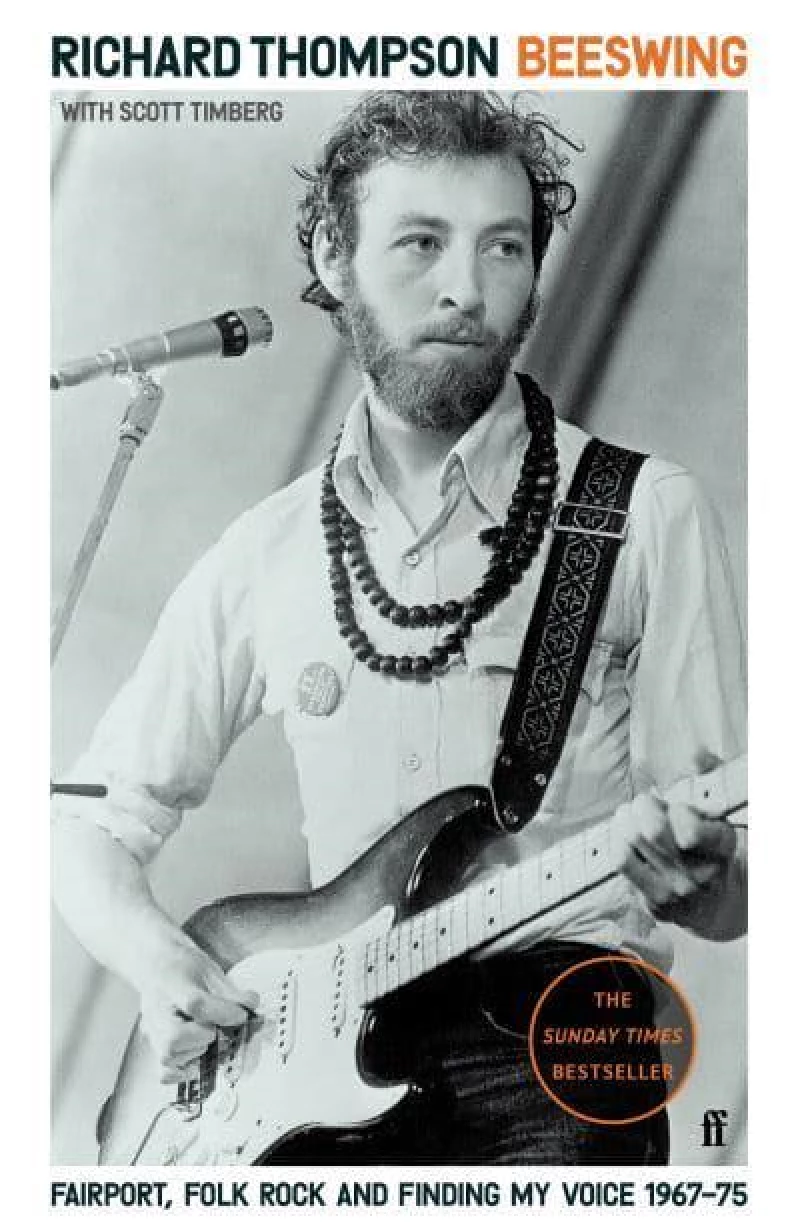 intro
Nicky Crewe finds that the eagerly anticipated memoir from Fairport Convention co-founder Richard Thompson is a beautifully written and evocative reminder of a memorable time in his life.
Richard Thompson is now acknowledged as one of the most significant musicians of his generation. As both a guitarist and a songwriter, his reputation is secure. This book has been published to great critical acclaim, and for his fans it will be essential reading. The title is taken from one of his best-known and most poignant songs about the fragility of love. The time scale of the book covers his life and career between 1967 and 1975, but it extends back into his postwar childhood and school days. It's sometimes been subtitled as 'Losing My Way and Finding My Voice.' With a father in the Metropolitan Police, a home in Highgate and a place at William Ellis School, Richard Thompson's background was very much a middle class one. Like many of his generation, he discovered live music through skiffle and folk clubs and by acquiring a guitar. His older sister, and her boyfriends, helped him on his musical way. I was surprised and intrigued to learn that Hugh Cornwell, of the Stranglers, was a school friend and early bandmate too. It was Thompson's dedication and determination to develop a kind of music that combined traditional music from the British Isles with the energy and power of rock instrumentation that led to the formation of Fairport Convention. Sandy Denny joined them as their vocalist and the rest is history, as they say. I still remember the impact of hearing tracks from 'Liege and Lief' for the first time on the John Peel show. I know exactly where I was and what I was doing. It was both remarkable and unforgettable and for someone like me who was beginning to be aware of the contradictions of liking traditional folk music and rock music, it solved the problem of having to make a choice. The musicians who worked alongside Thompson in Fairport Convention were strong and distinctive talents and personalities. This memoir gives us a sense of some of the tensions and difficulties as well as the achievements,but as some fans will be aware, there is also tragedy. In 1969, returning to London in the early hours from a gig in Birmingham, their van crashed and their young drummer Martin Lamble was killed along with Thompson's new American girlfriend, Jeannie Franklin. There was another close shave with death not long afterwards when a lorry ploughed into the Angel, the old converted pub in Bishop's Stortford where they all lived. Thompson's story includes his marriage to Linda Peters, and their career as a duo, their conversion to Sufism, and their later break up. There's a real sense of the musical and social circles the band were moving in, and of Thompson's spiritual searching. The lyrics of Thompson's songs are full of emotion, poignant and evocative of a time, a place and a person. The early songs mentioned through this memoir capture the intensity of life, not just as Thompson was experiencing it, but in a way that spoke to those of us who heard and appreciated his music. His friend, Scott Timberg, suggested he write about the sixties and seventies. Sadly Scott Timberg died before the book was completed and I do not know if Thompson plans further volumes. I imagine the writing process has had a healing or cathartic effect. But it would be wrong to assume that Richard Thompson's career has not been worthy of attention since. Now in his early seventies, he has continued to write unforgettable songs, be recognised as a significant guitarist, and to tour and inspire music fans throughout the world, adapting to the restrictions and limitations of the last year by doing online performances. Furthermore, there's a lovely film of Thompson talking about the inspiration behind some of his songs on the 'Folk on Foot' website. Interestingly, the book includes both lyrics and dreams quoted in the text, giving a further insight into Thompson's creative mind. There's also enough detail about his guitars and tunings to satisfy fellow musicians! Footnote: If you are inspired to read more about Fairport Convention during these intense and remarkable times in their story, here are a couple of suggestions: Iain Matthews, also a founder member of Fairport Convention, has recently brought out a memoir, 'Thro' My Eyes.' 'I've Always Kept a Unicorn' by Mick Houghton is a biography of Sandy Denny.
Band Links:-
https://twitter.com/rthompsonmusic
http://www.richardthompson-music.com/
https://www.facebook.com/RichardThompsonMusic
Play in YouTube:-
interviews
---
Interview (2019)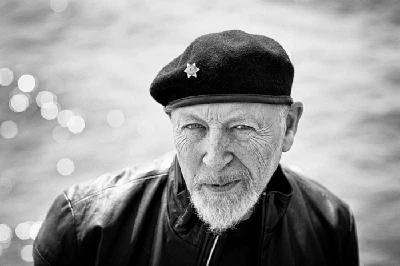 Guitarist/songwriter Richard Thompson, who was in the original line-up of Fairport Convention before his successful solo career, reflects on his acoustic set at their Cropredy Convention and his time with the band.
reviews
---
Acoustic Classics (2014)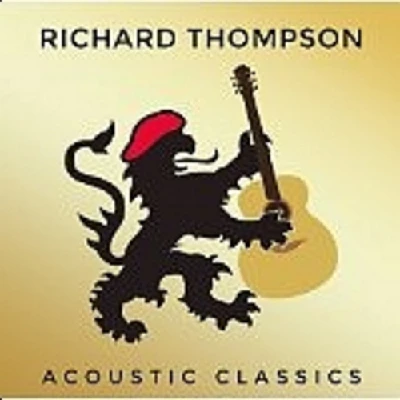 First-rate album from folk icon Richard Thompson upon which he performs acoustic renditions of many of his classic songs
Pennyblackmusic Regular Contributors
---