---
published: 8 / 11 / 2019
---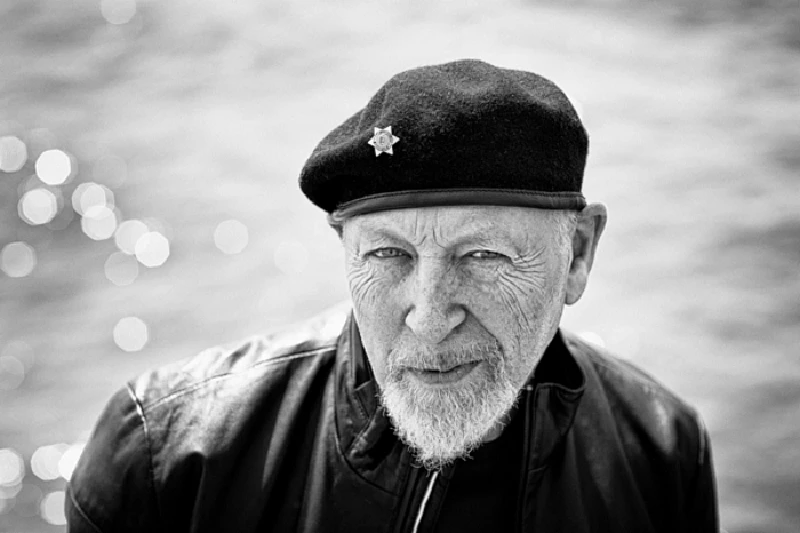 intro
Guitarist/songwriter Richard Thompson, who was in the original line-up of Fairport Convention before his successful solo career, reflects on his acoustic set at their Cropredy Convention and his time with the band.
Richard Thompson is regularly ranked one of the world's foremost guitarists plus he's an Ivor Novello award-winning singer-songwriter. However he's often a man of few words - except when discussing the festival his old band Fairport Convention have run in the Oxfordshire village of Cropredy for the past 40 years - when Richard is hugely enthusiastic! "It is always so good to be at Cropredy," Richard grins. "It is such a well-run, well thought-through festival. The countryside location is perfect and the crowds are always like-minded people and so mellow. With good weather Cropredy can be truly magical. It is a glorious celebration of my old band and a style of music that's not always in the commercial mainstream. But it is great it is always so popular and an annual sell-out. I find it especially gratifying that these days there's such a range of age groups at Cropredy with many young fans in their teens and twenties who regard the event as an unmissable part of their summer. That's wonderful!" Richard – who was in the original line-up of Fairport Convention – is a regular guest performer at Cropredy. "The event has grown out of Fairport's gig on a village lawn in 1979 - when some members of the band lived around Cropredy village – into today's very professional festival with over 20,000 participants," Richard continues. "After Fairport's traditional acoustic opening, there's a big range of bands this year – as always. There's gypsy punks Gogol Bordello, The Waterboys, Martin Barre's band celebrating 50+ years of Jethro Tull, Richard Digance, Seth Lakeman, Frank Turner & The Sleeping Souls, Daphne's Flight, Caravan and many more. It will be great, as ever. "We were just reflecting on some of the people who have performed at Cropredy in the past," Richard suddenly adds. "From comedians like Billy Connolly and Jasper Carrott to music icons like Ralph McTell, Robert Plant doing a Led Zep set, Roy Wood, veteran British rocker Joe Brown who now lives in Cropredy, Alice Cooper, The Beach Boys – just a huge number of people. Very impressive, really." Richard Thompson was in Fairport from the very beginning, playing with Ashley Hutchings, drummer Shaun Frater and Simon Nicol at Simon's North London home which was called "Fairport" and gave its name to the band. The house was in Muswell Hill, just along the street from where brothers Ray and Dave Davies of The Kinks also grew up. By electrifying English roots music, fusing folk and rock - which nobody had done before - Fairport Convention invented "folk rock" and put indigenous English music on the map amongst a sea of American-influenced pop. The new "folk rock" genre was quickly a big commercial success! It is widely acknowledged that Fairport Convention's contribution has been immeasurable, their reputation only growing over time. Over five decades there have been many changes of personnel in the band but Fairport's current members – co-founder Simon Nicol plus Dave Pegg, Gerry Conway, Ric Sanders and Chris Leslie are all immensely proud of the back catalogue with audiences' favourites still being the classics on which Richard Thomson (along with Simon Nicol) originally performed. "Fairport formed my musical style and tastes," Richard says. "I left them in 1971 and had my own career but I look back on my Fairport years with great affection. It was intense. A lot happened in a very short time and we were all learning furiously. I sometimes wonder how we did it. But we were young and it never felt like we were overworked; it was just loads of fun. There were too many highlights to list – and too few low points to mention. And, reflecting now, Fairport left a formidable legacy, really impacting on quite a significant corner of the music scene. Musicians in other countries saw how Fairport were modernising England's traditional music and many started to do likewise, following suit with their own culture. Bands in the USA, Ireland, Spain, Sweden, Holland and many more places did that. There was no going back. Though at the time we in Fairport weren't looking ahead at all - we just found it a joy to play as much as we could and we had no expectation of any long-term career in music." Richard is very modest about his own skills as a musician. But has he tips for others about the secrets of good playing? "There are no secrets," he laughs. "It is about application, hard work and dedication. I am a guitar student, always have been. I try to learn something new every time I pick up the instrument. You learn the fundamentals and then just practise them constantly plus try to be original. The best thing is when a song connects with an audience. That is very satisfying. I never fail to get a kick from that. I love playing acoustic, as I will be at Cropredy for 45 minutes. You can really feel the audience response when you do that. But for the second part of the set, another 45 minutes, the Fairport lads will come and join me and we'll do some Fairport classics. It will be great!" Richard is 70 now and will be playing a celebratory concert at the Royal Albert Hall later this year. "It feels weird to be 70," Richard smiled. "And surreal, too. I feel like it must be happening to somebody else. I really don't feel any older, any different at all. There's not a lot I'd change, looking back. Maybe I'd have started having voice lessons at age 16. My proudest achievement is a personal one, though - my children, Teddy and Kami who are both musicians, too."
Band Links:-
https://twitter.com/rthompsonmusic
http://www.richardthompson-music.com/
https://www.facebook.com/RichardThompsonMusic
Picture Gallery:-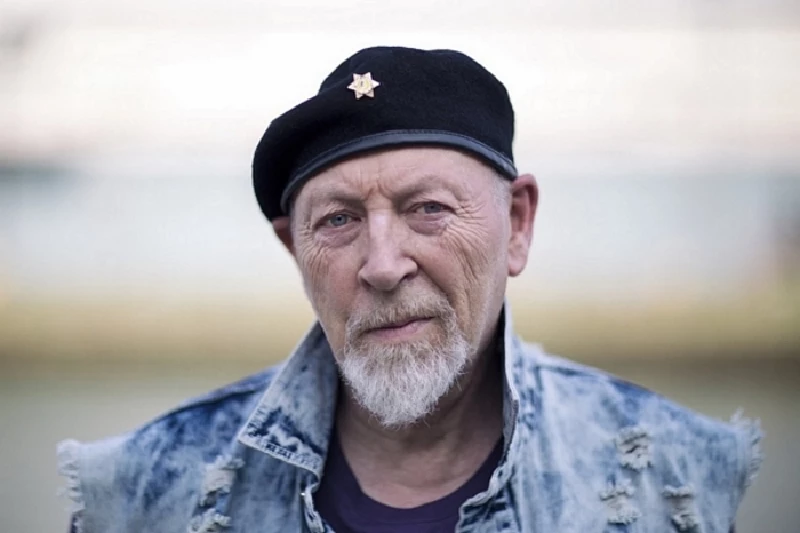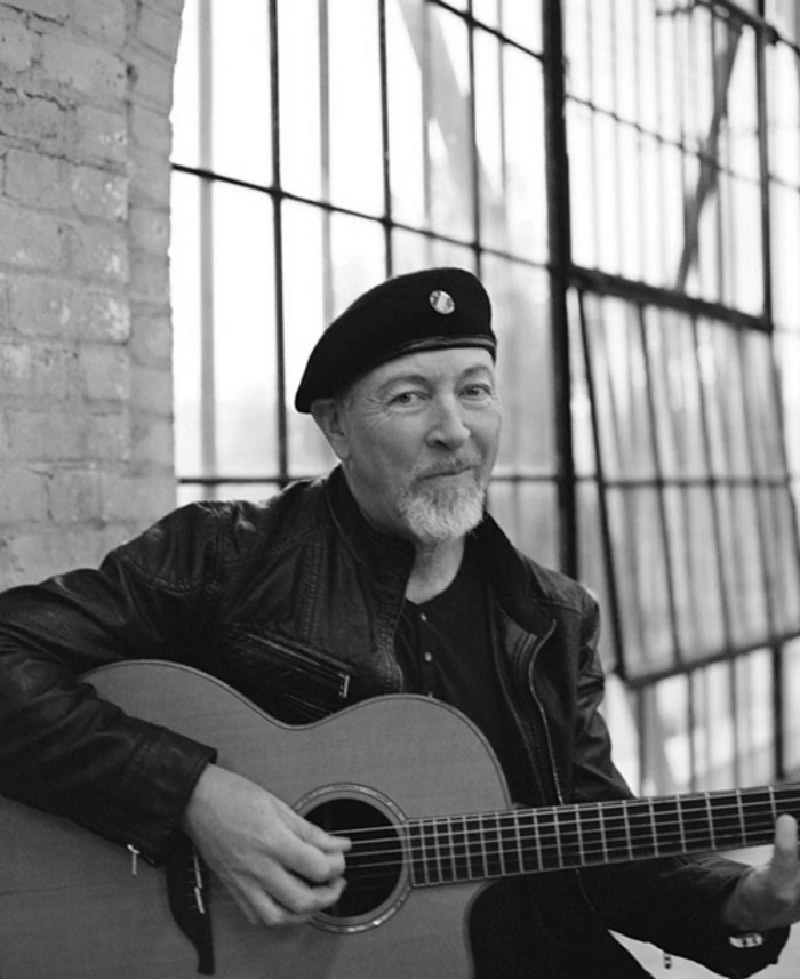 profiles
---
Beeswing (2021)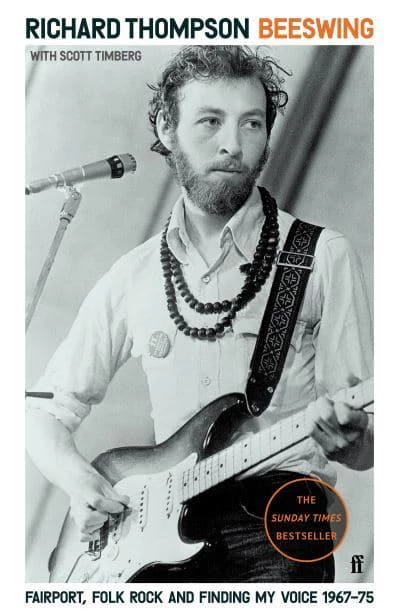 Nicky Crewe finds that the eagerly anticipated memoir from Fairport Convention co-founder Richard Thompson is a beautifully written and evocative reminder of a memorable time in his life.
reviews
---
Acoustic Classics (2014)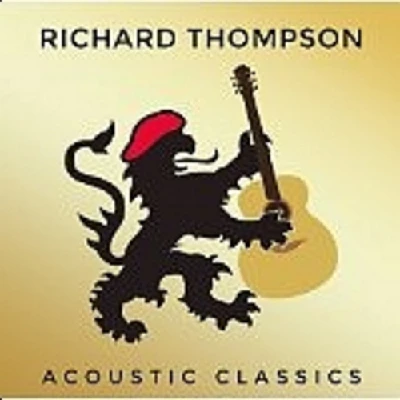 First-rate album from folk icon Richard Thompson upon which he performs acoustic renditions of many of his classic songs
Pennyblackmusic Regular Contributors
---