---
published: 9 / 8 / 2014
---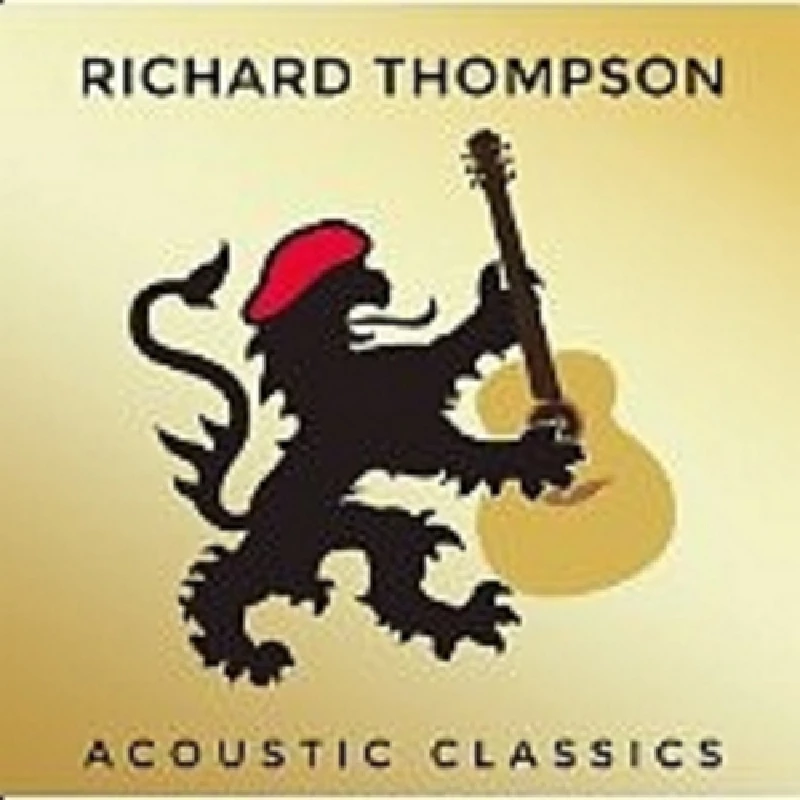 intro
First-rate album from folk icon Richard Thompson upon which he performs acoustic renditions of many of his classic songs
Richard Thompson has garnered Lifetime Achievement Awards in the US and in the UK plus Ivor Novello awards. Before launching his successful thirty-year solo career, he co-founded the groundbreaking band, Fairport Convention in the 1960s and then worked with his wife, Linda Thompson. Even his children have become sought-after musicians. Thompson is a celebrated folk guitarist with a unique baritone voice. Such icons as Robert Plant, REM, Bonnie Raitt and David Byrne have covered his emotional ballads. Incredibly prolific, he has recorded forty albums and toured with My Morning Jacket, Wilco and Bob Dylan, to name a few. Dylan covered one of his most unforgettable tunes, '1952 Vincent Black Lightning,' which is on his newest release, 'Acoustic Classics', which follows 2011's 'Electric'. 'Acoustic Classics' features fourteen Thompson classics. His chilling baritone shines on the exciting 'Shoot Out the Lights' and the exaggerated progressions really hit the spot too. "In the darkness the shadows move/The game is real," he groans. The opening song, 'I Want to See the Bright Lights' finds him a bit coarser but no less convincing. A bit of romance seeps into the lyrics, "Take me to the dance/Hold me tight." 'Walking on a Wire" is about sifting through the confusion of love. "I wish I could please you tonight – this grindstone's wearing me and your claws are tearing me." This is another superbly effective ballad with words meant to win you over. 'The Wall of Death' poses some curious questions – Thompson holds nothing back in his search for the truth. 'Down Where the Drunkards Roll' suggests, "You can get the real thing/It only costs a pound" - although it sounds like a classic drinking song it's strangely meditative. 'One Door Opens' features a magnificent blend of vocals and sweeping guitar. 'Persuasion' is pensive - "You and I tempted by the promise of a different life" and is one of the prettiest moments and melodies here. '1952 Vincent Black Lightning' uses a classic car as a pedal point. The instrumental break is every bit as riveting as the text. It's full of rolling bass and exuberant passages. It's one soulful, vivid ride. 'I Misunderstood' is a heartbreaking ballad, but performed in a low-key manner. One of the most ingenious tunes is 'From Galway to Graceland' which places a somewhat traditional girl in a contemporary light. It's funny, touching and timeless. 'Valerie' has "teeth like a cat." Thompson "can't afford her on my salary." More R & B-inflected than the rest, the song features a mind-blowing bluesy outro. With pull-offs and impeccable, driving call and response, it recalls the great tunes inspired by the railroad. "So fine a breath of wing might blow her away" Thompson sings about this free-spirited lady of the 1960s in 'Beeswing.' She's "a lost child" but "There was animal in her eyes.' He brings out her contrasting traits with passion. 'When the Spell is Broken' is done deeply, darkly and gravelly.It poses the impossible question, "How long can the flame of love remain?" 'The Dimming of the Day' is a perfect closer. It's poetic and dreamy. But the whole album features Thompson's uncanny sense of rhythm, melodic crispness and thematic virtuosity. 'Acoustic Classics' is highly recommended for those who have followed Richards Thompson's impressive career as well as new fans who desire a superb acoustic performance and crave unusual, intense songwriting.
Track Listing:-
1
I Want to See the Bright Lights To
2
Walking on a Wire
3
Wall of Death
4
Down Where the Drunkards Roll
5
One Door Opens
6
Persuasion
7
1952 Vincent Black Lightning
8
I Misunderstood
9
From Galway to Graceland
10
Valerie
11
Shoot out the Lights
12
Beeswing
13
When the Spell Is Broken
14
Dimming of the Day
Band Links:-
https://twitter.com/rthompsonmusic
http://www.richardthompson-music.com/
https://www.facebook.com/RichardThompsonMusic
Label Links:-
http://www.propermusic.com/label/Beeswing-Records-7125
interviews
---
Interview (2019)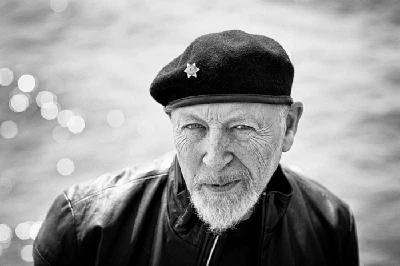 Guitarist/songwriter Richard Thompson, who was in the original line-up of Fairport Convention before his successful solo career, reflects on his acoustic set at their Cropredy Convention and his time with the band.
profiles
---
Beeswing (2021)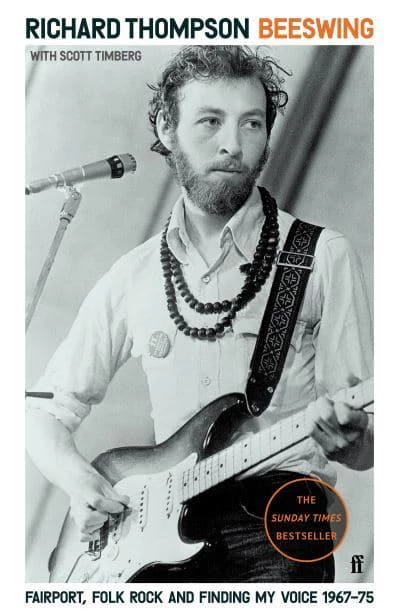 Nicky Crewe finds that the eagerly anticipated memoir from Fairport Convention co-founder Richard Thompson is a beautifully written and evocative reminder of a memorable time in his life.
Pennyblackmusic Regular Contributors
---