---
published: 9 / 6 / 2021
---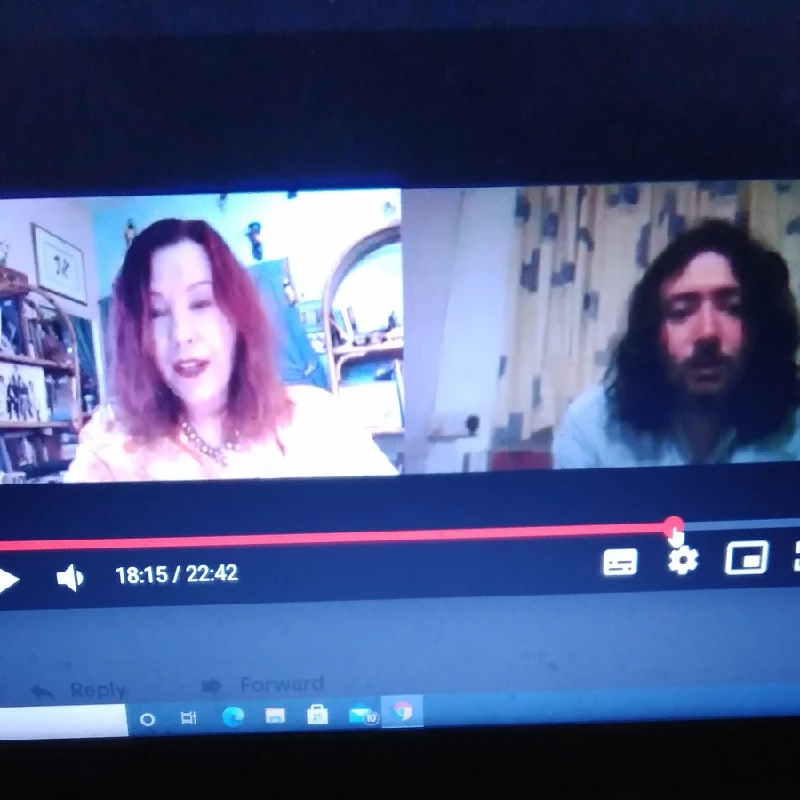 Eoghan Lyng picks up the phone at home in Cork, not quite a two-hour drive from his birthplace, Waterford, in the south of Ireland. Don't leap to conclusions about the proximity; 27-year-old Eoghan has stridden distant paths in more ways than one. He's lived in Madrid, Prague, Milan and Glasgow. He is the author of 'On Track – U2: Every Album, Every Song'. He has a rather astonishing familiarity with music that, to paraphrase Salinger, shifted into – and ostensibly out of – popularity before he was born. By way of explanation he offers, "while other people were chasing girlfriends, I was poring over albums." In conversation, Eoghan unpicks the gender politics of Motley Crue, the 'off-putting' Arctic Monkeys and the evolution of his taste in Beatles. Read on… What musical culture(s) did you identify with most strongly as a young person? I listened to a lot of music from the 70s. The people I went to school with were more into hip-hop. I was listening to Arthur Reed while they were listening to Jay-Z. When I was fourteen while other people were chasing girlfriends, I was poring over albums. The first one I bought with my pocket money was 'Band on the Run'. How has your relationship with music evolved? My younger self would have turned music for a mystic, seismic experience. Now it's to relax of an evening. It's not the same level of magnitude. Take 'The White Album', my fifteen year-old-self would have gone for 'Helter Skelter'. Now I'm more into the melodic vibes of George Harrison than the vibrance of Paul McCartney. What attracts you to an artist/band? Often it is just the sonic atmosphere – a bass heavy track like 'Move on Up', or Massive Attack. I find Brett Anderson's voice uplifting, it's so bewilderingly out there. Where did he get that voice? It might have started with Bowie, but he transcends it. Basically, I like things or I don't. Nick Cave is loved by millions, but I don't warm to his voice. I find the bravado of Arctic Monkeys or Oasis off-putting, it's a lot of needless machismo. What's a band you used to love that makes you cringe now? Motley Crue. When you're sixteen and enjoying heavy metal, you look at this outrageous band, these men in dresses, they seem hardcore. As you get older and listen to the lyrics of 'Girls, Girls, Girls' – it's almost Trumpian. Who's an artist you came to late but now love unreservedly? Jeff Buckley. I found him too cerebral when I was fifteen. The 'Grace' album has such powerful, primordial, singing. Jimmy Page called him "the finest singer of his generation" and I agree. Three gigs that meant something extra-special? 1: The Cure, Electric Picnic, Ireland, 2012. It was the end of a superlative summer and sweltering hot for Ireland – 29 degrees. In the heat, the riffs, the energy, the Cure performed a three-hour set. They opened with 'Plainsong'. I remember all the nattering, the people imbibing, then the keyboardist played that note that sounds like a tolling bell. The entire place, thousands of people, went silent over one note. It was so haunting, so spectacular. 2: Public Image Limited, Madrid, 2016. Spanish people have a strong attachment to punk or post-punk music. Joy Division is big there, the Pixies. John Lydon and cco. conjured this animalist energy that came as much from the drums as the lyrics. Lydon lashed into the crowd and asked, [does the voice] "Do you want to learn English? I don't care – I'm Irish." He got a salute from me. 3: The Rutles, Oran Mor, Glasgow, 2018. For a Beatle-maniac, seeing the Rutles was a coup. Many of us fans know their work almost as well as the Beatles. To get to sing along to 'Cheese and Onions', 'Piggy in the Middle' and 'Hold My Hand' was incredible. In the wake of Neil Innes' death it has a more final feel. When and how did you get involved with Pennyblackmusic? I've lived and taught English in [Spain], Prague and Milan, then spent a year in Glasgow. All the while, writing music articles for my own blog, then for 'We Are Cult' and 'Record Collector'. About a year ago, I read an interview [in Pennyblackmusic], emailed John Clarkson and he said, welcome aboard. He sent an email with albums we could review, and I said I'd review David Gray. I was in the middle of writing a book on U2 and was eager to write something a bit quicker. Tell us more about the U2 book. I was inspired by Ian McDonald's 'Revolution in the Head', [to write] an album-by-album, song-by-song analysis. Poring over U2 songs, what made sense was the 'October' album, it's very heavy handed, lots of religious imagery because Bono and The Edge had joined a religious sect. They lightened up a bit, but albums like 'The Joshua Tree' and 'Achtung Baby' are replete with Biblical imagery. How would you characterise a) the site and b) your contributions? Pennyblackmusic continues the magazine format in a technological age. My role? I guess [long pause] I guess being Irish, I bring a certain non-US, non-UK perspective. Some of my interviews were well-received, particularly the one I did with Captain Sensible. The Facebook comments were very nice. Why does music writing matter? If you write about anything, it shows it matters. It shows the artists matter. In 2010, when Suede were reuniting for the 'Dog Man Star' concerts, a journalist wrote about the turbulent history between Brett and Bernard. Fascinating. It goes to show the intensity of the creative environment, for better or worse. Tell us about a memorable Pennyblack interview? I don't know the technical term for an interview with two people, a duologue? Walter Egan and Pamela Des Barres. Egan is a pop tunesmith, and des Barres has a – shall we say – interesting history with bands. Walter Egan is a louche speaker, you ask him a question, it can take him twenty minutes to get to the answer, but the detail is fascinating. He told me about his times meeting Beatles, visiting Ireland. Pamela was much more to the point. She happily said she was involved with Mick Jagger and Keith Moon. Her best quote was, "Jimmy Page doesn't have a solo career." How has your experience of music changed over the past year? Over the past year, I've written a book on a musical outfit, and become a better writer because of it. A lot of it is de-mystifying these artists. When you're younger you put them on a pedestal. Ultimately, Bowie or Jimmy Page were just guys in London who needed pocket money. I'm a less forgiving of the antics of 70s rock stars than I was. A few years ago, I might have let them off because it was 'part of the process' but I wouldn't let them off now. They shouldn't have acted like prima donnas. Also, having written an art-form, and knowing the amount of sleepless nights that went into it, I'm more forgiving of bad products. No one sets out to make a bad product, it might just not come off as well as envisioned as on a 2am rainy night in Soho. What are your vocations outside of PB? Film is my other vocation. I was a film fanatic before I was a music fanatic, but people are less impressed by extensive film knowledge than by being able to quote Zeppelin lyrics. Am I teaching? At present, no, but I'll go back to it. I hope to return to Spain. Probably the north, San Sebastian or Bilbao. Take 5… 1. The first song you remember? Donovan – 'Catch the Wind' My parents had Donovan on ad nauseam 2. A wedding song? Georgio Moroder – 'Electric Dreams' 3. A funeral song? Clannad – 'Theme from 'Harry's Game' 4. The artist you'd most like to intervew? Lol Cream, the only 10CC member I haven't interviewed. Paul McCartney. 5. The song you never, never get tired of? Kate Bush 'Babooshka'. It's so mad, so weird and batty that you could never get tired of it.
Band Links:-
https://pennyblackmusic.co.uk/Home/Details?id=26562
https://pennyblackmusic.co.uk/Home/Details?id=26579
https://pennyblackmusic.co.uk/Home/Details?id=26625
https://pennyblackmusic.co.uk/Home/Details?id=26166
Play in YouTube:-
Picture Gallery:-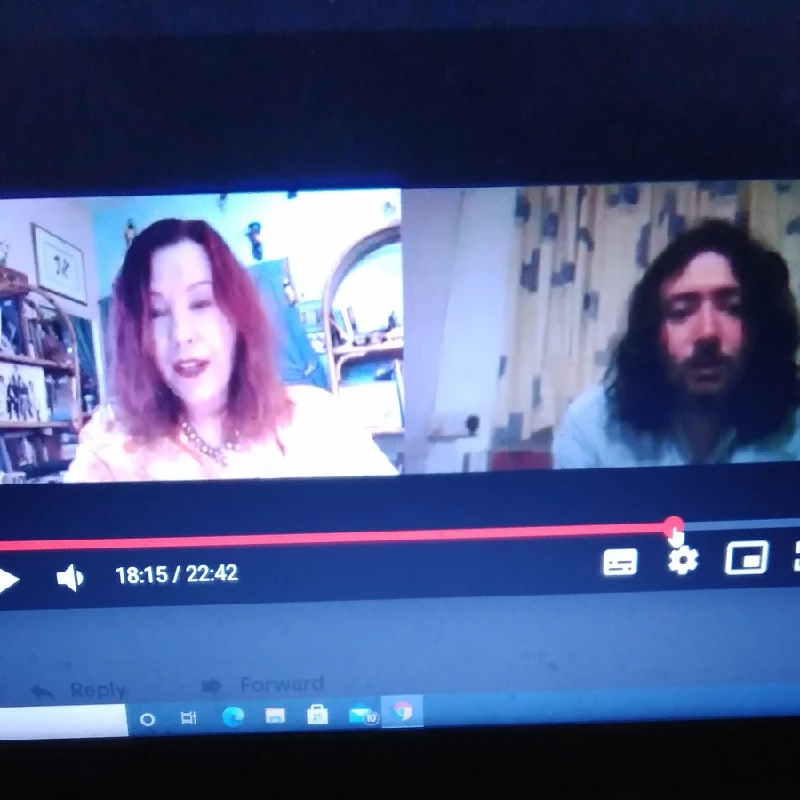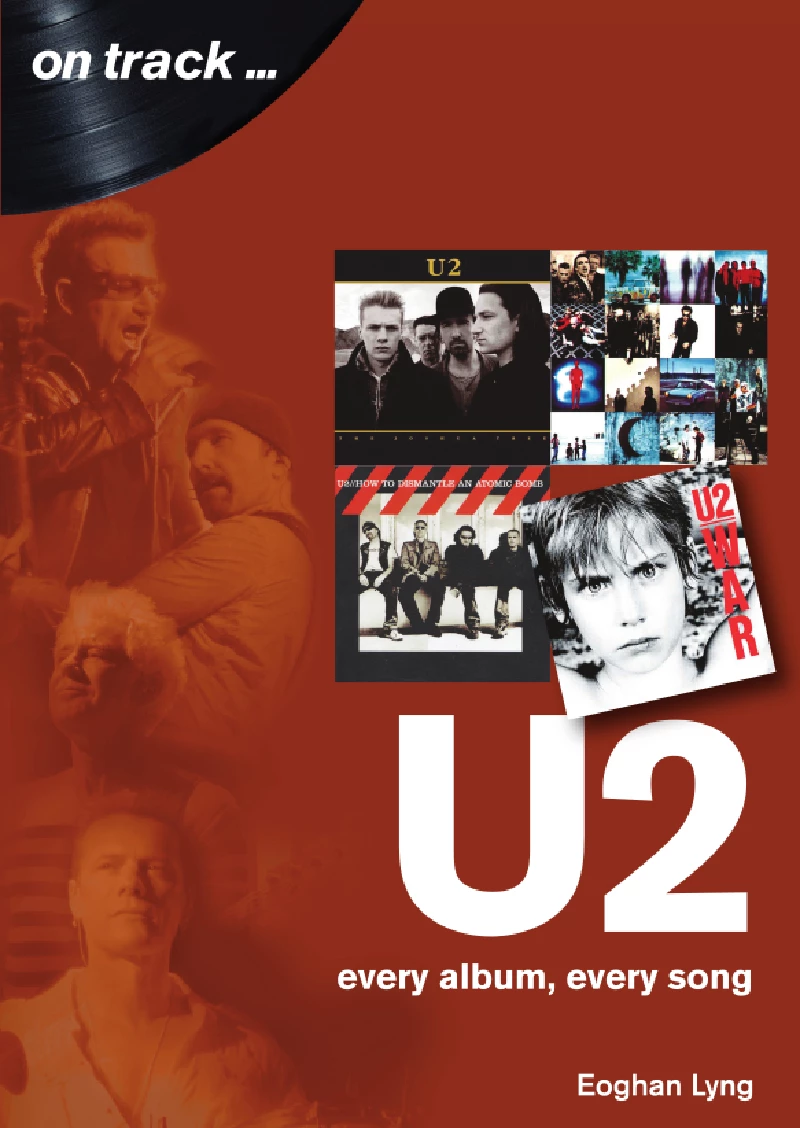 intro
In her series, 'A Life in Music', in which she chats to Pennyblackmusic writers about how music has affected and influenced them, Cila Warncke speaks to our Irish writer Eoghan Lyng.
Pennyblackmusic Regular Contributors
---