---
published: 14 / 2 / 2021
---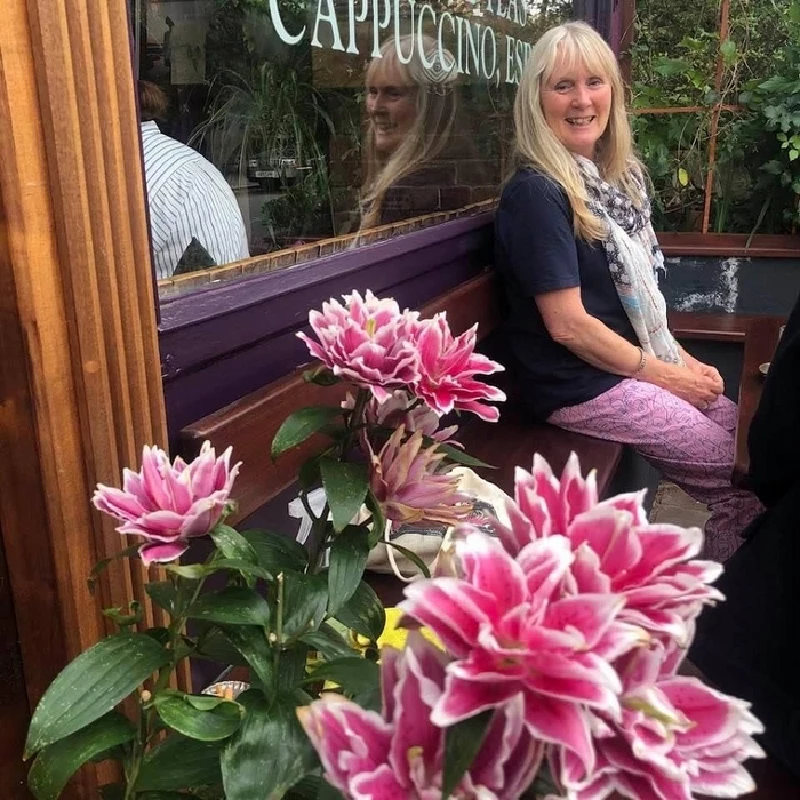 intro
In the first in a new series, 'A Life in Music', in which she will be talking to a Pennyblack writer about how music has affected and influenced them, Cila Warncke chats to Nicky Crewe.
Nicky Crewe "mostly identifies as Mancunian" but her life-course is as diverse and venturesome as her music taste. Born in Yorkshire in the austere 1950s, she spent formative years in Manchester before being sent to boarding school in Derbyshire when her parents went to work in the Far East. It was in Manchester she attended her first gig; it was to Manchester she returned to stay with friends during school holidays, and to work after leaving school and university. Interspersed were trips to see her parents in Borneo, a world beyond the bounds of middle-class middle England at the time. Armed with curiosity and a zest for life, Nicky worked at the Hacienda because she was mates with Tony Wilson, sang in several bands, raised three music-loving children, taught, ran museums and joined Pennyblackmusic at the ripe young age of sixty, becoming one of its stalwart chroniclers. What was the first music that mattered to you? The first band I ever saw, when I was about eleven, was The Kinks. These package tours used to come and because the venues were theatres and cinemas parents were happy for you to go. By the time I went to [boarding] school at thirteen I'd seen The Beach Boys, Small Faces… never the Stones though. What musical culture(s) did you identify with most strongly? The first album I bought was The Temptations, 'Gettin' Ready', from a youth club record store when I was thirteen. At that point I was into soul music, by which we meant Tamla Motown, Atlantic, maybe Otis Redding. Then I took to the hippie thing in the Summer of Love. The second album I bought was Love's 'Forever Changes'. Those were the two points of the compass. What are the biggest differences in your musical taste between 'then' and 'now'? I don't think there are. Before my dad [a civil engineer] went to Nigeria to work he was into Bob Dylan, the Clancy Brothers, Irish folk music. He had a nice hi-fi. I quite often choose things to review for Pennyblack that look back, not in a nostalgic way, but because that music endures. What attracts you to an artist? Soul, not just soul music, but saying something, meaning something. What's a band you used to love that makes you cringe now? None, really. I didn't like the Bay City Rollers or Take That, or anything like that. Who's an artist you came to late but now love unreservedly? Prince. Someone like David Bowie had been there all the time, from early stuff on 'Top of the Pops' to seeing him as Ziggy Stardust, I sort of followed him through. To discover Prince properly was a revelation. What are three gigs that meant something special? • Prince at Manchester University, 2014. This was actually how I got involved with Pennyblackmusic. Melanie Smith, a photographer, wanted a woman writer to work with [doing reviews]. She and I got the chance to see Prince in the most incredible circumstances. We were reviewing another band and she got a Tweet saying Prince was playing at one of concert halls at Manchester Uni. We ran down the road, literally, but the tickets were cash-only and we had none. The people behind us paid and said we could sort them after. • Smokey Robinson at the Bridgewater Hall in Manchester about 2006. It was so slick, like American shows by people of that era are slick. Having followed his music from the time I was young, having loved soul music, it was fantastic. • Captain Beefheart in 1973. Our manager [Nicky was the singer in a band at the time] was a great friend of Captain Beefheart, so he took us on the road with them. It was just amazing, very above-board [laughs]. The music is an acquired taste though. How would you characterise Pennyblackmusic and your role in it? It's a magazine that supports music and its contributors. What's special is the encouragement from the editor John Clarkson and the enthusiasm of the other contributors. We're not competing, we're supporting John, the magazine, and the artists and music we love. What I bring to Pennyblackmusic is that I've been going to concerts since I was a kid – I can make connections, can look back to the past and see who a band's influences are, who's carrying the torch. Why does music writing matter? Musicians, performers, deserve to have somebody look at them and say what they've seen. An artist can share their music in all kinds of way, on video, on social media, but it deserves to be written about. It is an art form. It needs an audience. Writing can make connections. It can help the performers and musicians and songwriters make connections. We [writers] have to love what's happening, and feel it in our hearts; we have to think about it, not take it for granted. What was a memorable Pennyblack interview? Vashti Bunyan. My children discovered her during her renaissance and introduced me to her music. She'd been in the music business in the 60s then dropped out. Then, about eleven to twelve years ago, they used one of her songs, 'Just Another Diamond Day', for an advert. People went crazy for it and it gave her a whole new career. I identified with her in a way, as someone who'd gotten back into enjoying live music. That interview was very special. Who do you know best on the Pennyblack and how would you describe them? Keith How is a great friend. He, his wife and I have been friends for over 25 years. We share a lot of the same taste in music so we go to gigs together. Keith is so knowledgeable and obsessed with music. What have been your vocations, apart from Pennyblackmusic? I studied English at uni and have an MA in folklore and cultural tradition. I taught, have worked quite a lot in heritage, running independent museums and working in libraries and archives. The best job I ever had, though, was teaching English at an Asian women's shelter. What image encapsulates your life in music? In '71-72, I was part of a hippie dance troupe in Manchester. We used to get into all the gigs for free. Someone found me online, decades later, and sent me a photo of me at a gig at the time. I've lost it now, but can still see myself there, just in trousers and a tee-shirt, dancing. I was there. Take five... 1. What is the first song you remember? Procol Harum – 'A Whiter Shade of Pale' 2. What would you play at a wedding? Arthur Russell – 'This is How We Walk on the Moon' 3. What would you play at a funeral? Frank Zappa – 'Peaches en Regalia' 4. What is the song you never get tired of? Love – 'Alone Again Or' 5. Who is artist you'd most like to be? Annie Lennox
Band Links:-
http://historicgigguide.blogspot.co.uk/
http://thenicoditch.blogspot.co.uk/
https://www.facebook.com/nicky.crewe
https://twitter.com/Thenicoditch
Picture Gallery:-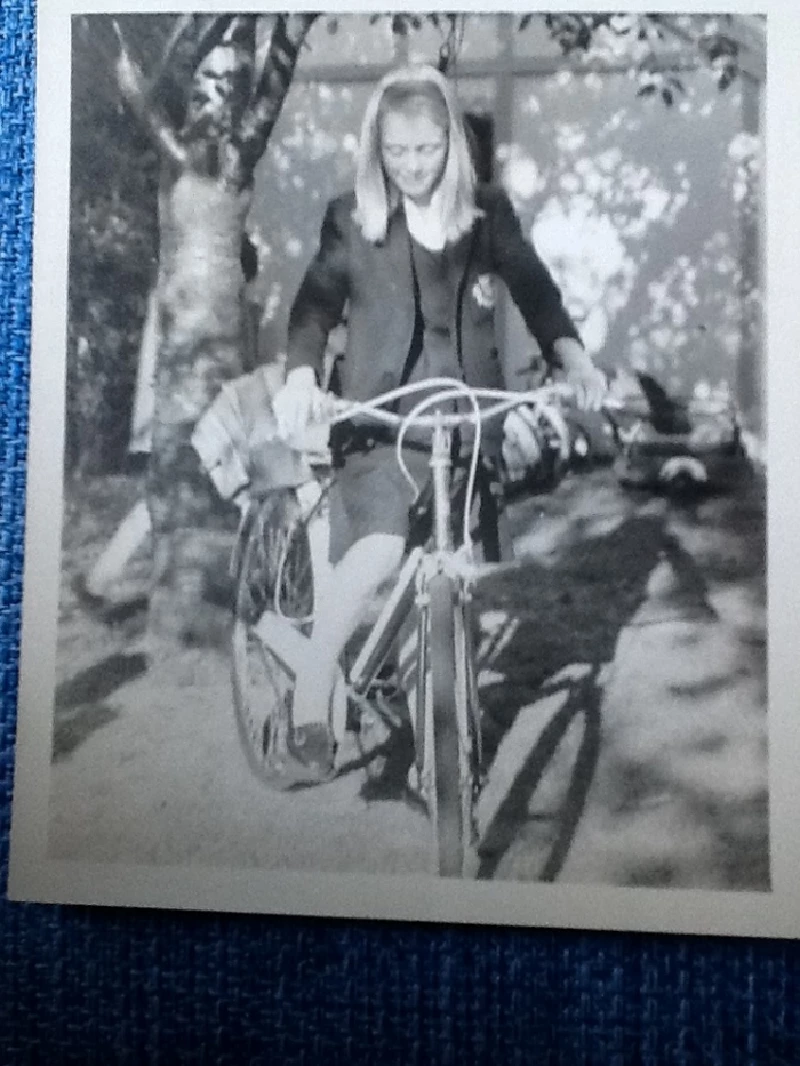 features
---
Ticket Rewind (2019)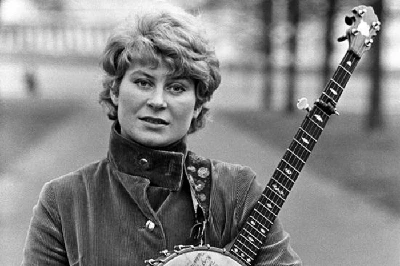 In our 'Ticket Rewind' series, in which our writers reflect on their old gig tickets and their stories, Nicky Crewe wonders when is a ticket not a ticket now we have the ticketless gig and shares memories of a significant paper ticket found as a bookmark.
Factory Records Memories (2015)
Pennyblackmusic Regular Contributors
---