---
published: 7 / 4 / 2021
---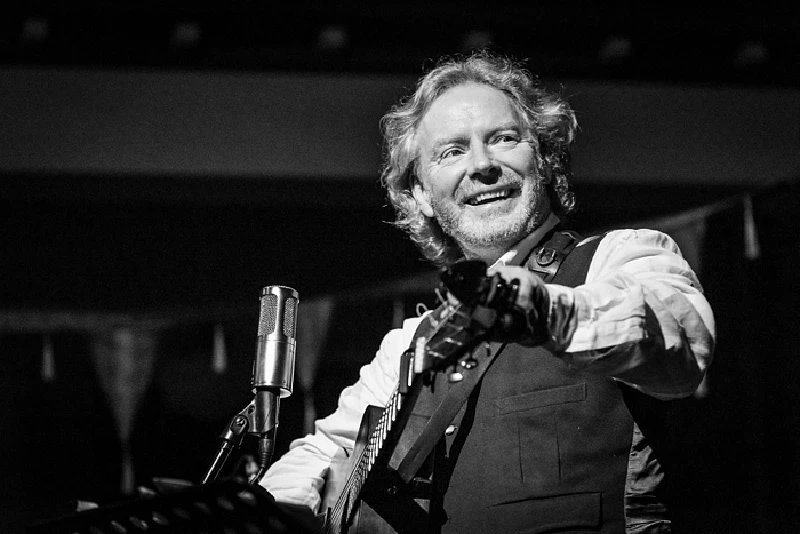 While Pennyblack has reviewed some of the albums included in this six CD set of Somerset's Reg Meuross earlier work, our interest here is mainly on the LPs we missed out on, especially as several have been out of print. The albums collected in the set are 'The Goodbye Hat' (1996), 'Short Stories' (2004), 'Still' (2006), 'Dragonfly' (2008), 'All This Longing' (2010) and 'Leaves And Feathers' (2013). All CDs come with new artwork in gatefold sleeves listing the players. This collection is not the complete works of Reg Meuross even though an impressive amount of music is contained here, Meuross must be one of our most prolific singer-songwriters. 'The Goodbye Hat' was Meuross's first solo release after a spell playing with The Flamingos. The cast of musicians who played a part in this first solo album is nothing short of impressive and goes someway to indicate just how highly regarded Meuross was even before he released his debut. The Attractions' Pete Thomas played drums and bass, Marin Belmont who was also a member of The Flamingos contributed guitar as did Clive Gregson, John 'Rabbit' Bundrick of Free and The Who fame is amongst those playing keyboards and even Nick Lowe contributes backing vocals. An impressive bunch for a first outing. If you are only familiar with Meuross's later albums and were unaware of his work with The Flamingos as many are, this first disc will come as a pleasant surprise for the most part. The jaunty opener, 'One Last Time' displays the sound that is prominent throughout the set. Maybe because we now know that Nick Lowe was involved slightly and that Pete Thomas also co-produced, there's a definite Nick Lowe vibe to the LP. Classy pop songs with slight roots-rock leanings which will appeal to those Lowe fans. Meuross's skill at writing story songs was evident even at this early stage. 'She Married That Man' is what we expect from latter-day Meuross. Out of all these reissues 'The Goodbye Hat' is the one that is out of step with Meuross's later albums but is the one this writer keeps returning to. Maybe it's because of familiarity with his later, more acoustic work but hearing Meuross's stories, a talent which he obviously had even this early in his career, in more of a band setting is refreshing and unexpected. Meuross's sweet vocals are always upfront and despite a fuller backing every word is clear and his fascinating stories and observations are easy to follow. There's a country feel to 'Ring Around The Roses' again recalling some of Lowe's work. 'The Wedding Dress', a co-write with Charlie Dore, is a highlight on the album, there's an almost pub-rock feel to 'House Of Pain' while ballads such as 'Tuesday' point the way Meuross would expand on with later releases. With tracks like 'She Fell Down The Stairs' that journey is almost complete. While some find that 'The Goodbye Hat' is unrepresentative of his later work there are indications of where Meuross was heading and for those only familiar with his later work this is essential listening. Eight years on from that solo debut 'Short Stories' appeared. While the title would be appropriate for any Meuross album, the music is a kind of stepping-stone between his first solo disc and Meuross's later, more acoustic work. With only a couple of the famous friends from that debut lending a hand here (Bundrick on keyboards and Belmont on guitar) this set has a more laid-back feel than some of the tracks on the debut. 'Worry No More' is but one of the gorgeous, warm relaxing songs on offer here. Strings, courtesy of Sinead Jones, also making a return visit from the first LP add further dimension and texture to the songs. 'And They Danced' is another early indication of the Meuross's talent at setting fascinating little stories to music. The acoustic 'Jealous' is lyrically outstanding and points the way to his later folk inspired recordings. It took only two years for Meuross to follow-up 'Short Stories' and according to the sleeve notes completely abandon the electric guitar. While Bundrick's keyboards still flesh out some tracks, the inclusion of violin, cello and accordion and flute ensure that the songs are not stripped-back and a band sound is still achieved. The warm glow that seems to emanate from any Meuross recording is in full effect here, no matter what story the singer is telling, those warm vocals and his compelling melodies make any song he sings vital. Martin Carthy contributes acoustic guitar to 'The Poacher' (not the Ronnie Lane song) which obviously displays Meuross's folk sensibilities. A sensitive cover of the Tim Buckley/Larry Beckett cut 'Morning Glory' rates as one of the best of the many covers of Buckley's songs. Time has shown that 2008's 'Dragonfly' was some kind of breakthrough for Meuross, featuring what have become some of his best known and best loved songs. From opener 'Fool's Gold' although Meuross by this time, had nothing to prove in the storytelling world, he now shifted into a world-class storyteller at the top of his game. Those melodies flowed effortlessly it seemed and his stories were even more compelling than before. It is, simply, one of Meuross's best collections. 2010's 'All This Longing' is where the singer's historical tales really take hold. 'The Heart Of Ann Lee', 'The Bitter Wind', 'Victor Jara' and 'The Redcliff Boy' will all have those who hear the songs for the first time and maybe unaware of the backstories searching for more details of Meuross's tales. The clever 'Looking For Johnnie Ray' remains a highlight. This set of reissues skips at least one album to close with 2013's 'Leaves & Feathers' a pared-down affair which features just Meuross, Bethany Porter on cello, and vocals by Bethany, Jess Vincent and Meuross's daughter Lily. Featuring a clutch of Meuross's strongest songs in 'I Saw A Woman' and 'My Name Is London Town', its Meuross's most stripped back disc up to that date which only accentuates his powerful storytelling. If you own the later albums then you really need those earlier LPs especially 'The Goodbye Hat' to see the how Meuross has developed his sound and lyrical skills over the years. If you are completely new to Reg Meuross then frankly you need this whole set. One listen to any of the albums featured here will lead you to investigating Meuross's back catalogue as each disc is a complete work in its own right which will leave you wanting more of this exceptional singer-songwriter. There are few, very few, artists I'd personally wish to listen to six CDs back to back but this set had me doing just that. Not only to get the full picture, but simply because there is no one quite as captivating in the singer-songwriter field as Reg Meuross.
Article Links:-
http://www.regmeuross.com/product/reg-retro-reissues-six/
Band Links:-
https://www.facebook.com/RegMeurossMusic
http://www.regmeuross.com/
https://twitter.com/regmeuross
Play in YouTube:-
Picture Gallery:-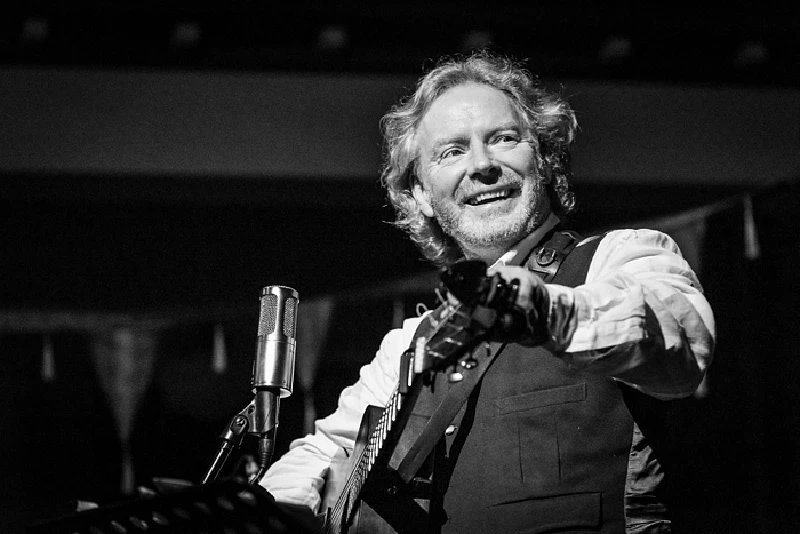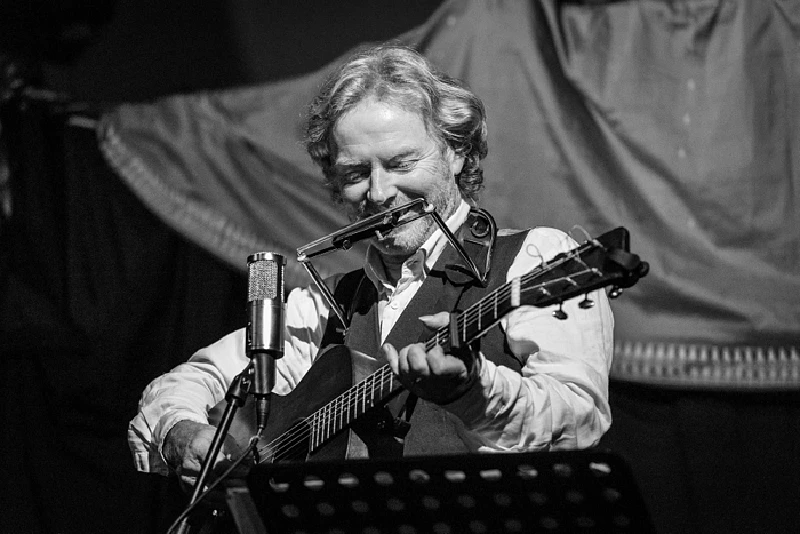 intro
Including discs which have been out of print for some time, a new six CD set of Somerset singer-songwriter Reg Meuross's output from 1996 until 2013 brings all of his work together. Malcolm Carter reviews.
profiles
---
Reg Meuross (2011)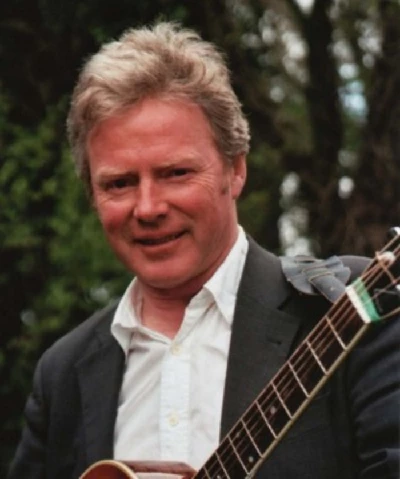 Malcolm Carter examines the two latest CDs of British singer-songwriter Reg Meuross, full-length studio album 'All This Longing' and also 'The Dreamed and the Drowned', which is a collection of previously unreleased songs
Pennyblackmusic Regular Contributors
---