---
published: 7 / 4 / 2021
---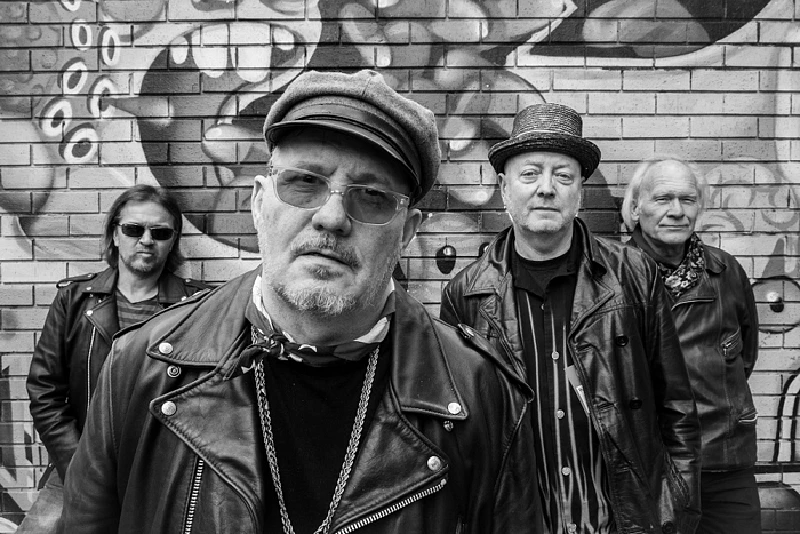 When you see an interview with JC Carroll, you might be forgiven if you say to yourself, "Oh, it's that guy from The Members who did 'The Sound of the Suburbs'". You would be right, of course, but JC is so much more than that 1978 moment. Not only is he one of the instigators of introducing reggae into white music, but for twenty years he was a major figure in the London fashion scene, dressing such musicians as Kylie, Lisa Stansfield and Liam Gallagher. We caught up with him and chatted about his early years, the Members' brilliant new album 'Bedsitland', his recent book 'Still Annoying the Neighbours' and running into The Boss. PB: We are a similar age, so we were doing pretty much the same stuff in our formative years. JC: Great! Have you read my new book? PB: Yes. JC: What do you think of it? PB: I loved it. For me it was a trip down Nostalgia Avenue JC: Yeah, having grown up in the 1960s we were stuck in a time warp between the war years and the future. PB: It made me feel old! JC: Well, you are old! PB: Agreed. Anyway, I realise that we are still in lockdown and people are supposed to be staying in, but you have been busy. Let's start with the new Members album, 'Bedsitland'. It consists of ten new songs from a band that has been going strong with a bit of a break since the mid 1970s. How did you manage to release an album when you are all supposed to be at home? JC: Well, what happened is that I always assemble backing tracks with the band. Then we all used to go out and do bits and pieces. If I get an idea, I get the band in and record the drum and bass and the basics. Then I work on it in my home studio because that's how most of us work now. We don't do that much in the studio. We just get it started and then we embellish it. PB : Is this via Zoom and so on? Don't you don't get together anymore? JC: Some people can work totally remotely. But if I get the basic track down, I can then add bits and send it to the guitarist, and he adds his bits and so on. We can't play live remotely because there's a delay which is just too much for live music. So, if you were playing drums and I was playing bass it wouldn't work, but if you send me your whole drum part and I send you an acoustic guitar part and I ask you to play to drums to that then that would be possible. That's how we all do it nowadays. PB: I'm sure you can't wait to get out of all this lockdown and get back on the road? JC: I'd love to get back on the road, but the older you get you don't have as much energy to do it. I think we've got some gigs in early 2022… PB: 'Bedsitland' is a quality album and is in a variety of styles with the occasional 60's feel. The title track has a Kinks sound and my favourite track '2 Late 2 Tango' belongs to the 1920s. 'The Plague' is from the back room of a Dublin pub. Why did you decide to treat us to such variety? JC: 'The Plague' is quite interesting. I was working on a film about Shane MacGowan, and I had a guy come in to play some Uileann Pipes. and we did this tune on the pipes. When I finished the film they didn't want to use that piece of music. So, I recycled it. It was a traditional Irish melody that I was using and then I was suddenly sitting there thinking, "Well, this is my opportunity to write something about 2020." I thought that it would be quite good to put a marker down and talk about it. So, yeah, the album has quite a lot of differing styles. Over the years we've learnt a lot of different music. '2 Late to Tango' is actually a very old song that I wrote back in 1985, and it's been rattling around my head forever. I've never had the chance to use it until now. PB: It sounds like it belongs to the soundtrack of 'The Great Gatsby'. JC: Oh, great, I'm glad that you like it. PB: The album is really very different. But variety and innovation are not foreign concepts for the Members. I have seen countless bands from the punk era, and they just bang out the same old tunes and become like their own tribute band in many ways. Not you guys though! What gives you the enthusiasm to keep creating? JC: Well, what I tend to do is write two or three songs that sound like old-fashioned numbers. but because I've been working for a long time doing different types of music the rest of the songs represent the years I have been in the business. I just want to paint a picture. A song is a picture you are painting, right? When you are in the studio and you make a record, it's not what you do live. You are painting a picture for a song. So, sometimes you have to go somewhere else to paint that picture…it might be a bridge in Blackpool or it might be a house in Mexico. You have to frame the song in a picture. So, we're painting these pictures and, if we just did it the same sort of punk rock style, the pictures wouldn't have any clarity or difference to them. PB: How did you get involved in 'Crock of Gold', the Shane MacGowan movie you mentioned, directed by the one and only Julien Temple? JC: Years ago I started doing pantomimes, and the guy that was helping me do the pantomime turned out to be a film producer, and he kind of rescued Julien Temple's career. Julien Temple had made this terrible film called 'Absolute Beginners', and he couldn't get any gigs after that. Nobody would work with him because it lost so much money. PB: It was pretty poor! JC: Yeah, my friend started getting him video work and making videos with him, and then he did a movie about Joe Strummer called 'The Future is Unwritten'. That was quite well received and I did a bit of work on that. Then I got a call one day, and they said we're making a film about Dr Feelgood and Wilko Johnson called 'Oil City Confidential'. They asked me to come in and help with some of the songs. They didn't sound that good because some of the old takes sounded rubbish. What happens when they make a film is that generally the director gets all his favourite bits of music and he sticks it in there. The producers then say, "Look, we can't afford all these bits of music. That's £15,000 a second", or whatever. So, my job was to cover up and paint over the cracks and to put in things that would fit where the other bits of music had been. I had to find songs or write songs that were exactly the same speed and tempo of those original tracks chosen, and that's how I got into film music. 'Crock of Gold' is my fifth or sixth Julien Temple film. PB: It sounds like a bit of a specialised skill you've developed there? JC: Well, it's kind of interesting so allow me to explain. In Victorian times people used to find out how the body worked by cutting up dead bodies. They used to buy bodies from the mortuary and from certain less respectable suppliers. A similar thing happened without the bodies when I start doing this kind of work. It was quite an interesting learning curve. I really loved 50's and 60's music. So when someone said, "Can you do a copy of this music?" which was originally done in the 50's or 60's, I had to really sort of dissect it and take it to pieces . By doing that and trying to copy it I suddenly learnt lots of things about how bits of music work. It's a brilliant thing to do. If you want to become a good writer, you must read good writers and find out what their tricks are. PB: For the benefit of our readers, tell me why you are JC…is it a bit like JR Ewing? Tell us the full story on how you got that name. JC: I was christened Jean-Marie Carroll which is a French name, and that was quite a nice name because my father was French and my mother Irish. But it was quite difficult at school because people called me Jean and it was two girls names, and add my surname of Carroll, and it's three girl's names! Somebody at school called me JC and I loved that. I didn't want to be Jean-Marie. The only other time I've heard the word Jean-Marie was in the intros to 'I'm a Boy' by The Who. So, I got nicknamed JC. I didn't want to spell out my funny sounding French name every time I went to a job interview or doctor's appointment, so I started calling myself JC instead. PB: Somehow you have also found the time to write and release your autobiography, 'Still Annoying the Neighbours'. What inspired you to put your life story down on paper? JC: I wanted to record why I left my home town and how my life developed. Being stuck in suburbia was rubbish. Everything was very boring where we grew up, and we all thought that the big city was the place to be. That's why people for centuries have left the countryside to go to the big cities. That's been happening for a long time and. with TV coming along, it taught us that if it's suburbs it's boring and if it's in the city it's exciting. So, we thought it would be much better to go to the town, and there was an exciting music scene happening in London, not long after I arrived there, so I got involved in that. PB: I can't imagine there to have been a rampant music scene where you lived in Camberley. It is not a town famous for its reggae. JC: You are right. I used to visit to Virgin Records on Oxford Street, and I bought a couple of reggae records. In those days you could only get records, outside the Top 20, at specialist shops. When I went to work in London, however, the bank that I was working in had a back office in Brixton, and there were loads of reggae shops there. At the time a lot of white boys like myself really got into reggae, and a lot of people that were into punk got into it as well. It was ja big thing. There was tons of it in London and they had all these brilliant shops where they had Jamaican import records, which were mysterious. They were like from another world. It was brilliant. They were certainly different from the music being made in England at the time. PB : Showaddywaddy? JC: Yes, I talk about that in the book, about 'Top of the Pops', and the likes pf 'Save Your Kisses For Me' and all that kind of Bucks Fizz rubbish pop music. But at the time, those people were selling a lot of records so a lot of producers really loved that rubbish. We wanted to make more interesting records. PB: You started producing reggae early on, didn't you? So, unless I've got my times wrong, it was really before The Clash, The Police and The Specials started doing it. You guys were trailblazers. JC: Yeah, we were doing it in 1977 at the same time as The Clash. We had a reggae style because we had a brilliant bass player called Chris Payne and he loved reggae. The Police used to come and see us and check out our little riffs and grooves and stuff like that. We had this sort of thing where it would be a fast punk song, and then would go to deep reggae and try and make dub sounds, and it was a real trademark of The Members. We worked with Rico Rodriguez before he collaborated with The Specials. PB: I believe back in the old days you met a bloke in a pub called Graham Parker. What influence did he have on your musical direction? JC: Well, Graham was a local musician who was working in a petrol station and I just bumped into him. He lived in the neighbourhood, and we got to do some recording in my bedroom, and he did help us. Graham was managed by a guy called Dave Robinson, who was one of the guys who managed Stiff Records. So, he kind of helped us get our first record deal in a funny way, and I played on some of his records, and I did audition for his early band but I wasn't good enough….sadly! PB: Many people know you as JC from The Members but not many realise that you are a fashionista having run 'The Dispensary' shops in London, dressing such luminaries as Kylie… JC: That's right. Well, I did have my shop for twenty years on and off. I was still doing music in the background, but from 1988- 2008 I had a shop and we were making clothes for the acid house era, dressing people like Lisa Stansfield. We set her up with the butcher boy hat and the big, clumpy shoes. We also dressed Kylie Minogue, Danni Minogue. We did U2 when they were shooting a video nearby, and we sold them these hats that were used by the Jewish guys. They became a trademark look for U2 at the time. We did a lot of bands. At the time there was a great deal of money in the music business. They were making music videos, and so they had stylists and they used to come into us and seek inspiration for their bands. We even had Oasis. I remember Liam Gallagher came in when he was with Patsy Kensit. At the time I was bringing up a young family and needed money, so the shop really made sense. PB: Did people know you were a musician as well or just a fashion guy? JC: Most of them just knew me as a fashion person. I would be playing gigs in the evenings and running the shop in the day. It was quite an important fashion shop at the time. PB: Another one of your great stories involves The Boss, Bruce Springsteen. How did you run into him? JC: Well, we were doing a gig in Asbury Park, New Jersey in a club call The Stone Pony. It's a brilliant little club on the Jersey Shore which isn't far from Manhattan. But Jersey is a really rock 'n' roll place, more rock 'n' roll than Manhattan. So, we were just doing this gig and somebody said, "Do you mind if Bruce comes backstage?" and he came backstage and chatted to us. He was a charming man and he said to us, "When I come to London you can come backstage," and we just thought, "Oh yeah"…and three years later we got an invite. Bruce was just a great guy. He was so charming…and what do you talk to The Boss about…cars and girls…oh and guitars. PB: For me, one of the standout chapters in your book concerns Joe Strummer and your relationship with him. He makes an appearance in many autobiographies, but I have never read such a heartfelt, personal and respectful account of the man. He must have been very special…. JC: We were kind of neighbours at that time, and we would just go and have breakfast together. He was just this kind of washed-up rock guy, and I felt like a washed-up rock guy but not as big washed-up rock guy he was obviously. He was just a really lovely man. He was a really cool guy to hang around with as he wasn't a big show off or the big 'I am' or anything like that. He was just fun to be around. When I hung out with him, he'd been through a difficult marriage, his band had split up and he was at a loose end. A lot of musicians were like that. They'd had their bit of fame and they then were at a loose end. It was a really interesting period of my life. I did some other bits with him. I dressed him and I went to the studio a few times with him, but sadly I never got a chance to record with him. I did some gigs with him but never recorded with him. I think he was one of the most important figures in the music world because he was so inspirational. PB: Was this pre-Mescaleros or the same time? JC: It was the late '80s and he had formed a band called The Latino Rockabilly War with some American musicians. We did a couple of gigs with them. PB : One final question, JC. It's a tricky question…and if you get it right you win a prize…do you remember what you were doing on the evening of the 5th May 1979? I'll give you a clue. You were with me. JC: Were we playing in Blackpool? PB: No, Eric's in Liverpool. JC: I do remember that and I'll tell you why I remember it, because what do you call him was on the door…Pete Burns! PB: Yes, Pete Burns on the door and Frankie Goes to Hollywood were behind the bar. JC: Yeah, that's right. I'll tell you why I remember it really clearly, and that's because that is the last time I played Liverpool, and I've played all over England in the last ten years but I haven't played Liverpool since then. The guys we were really friendly with were The Yachts, and there was a guy called Martin Dempsey from Pink Military. PB: Yeah, he worked behind the bar as well as taking the tickets. JC: It was a fantastic club and I remember playing there, it must have been when 'The Sound of the Suburbs' was a hit and there was Jayne Casey from Big in Japan. She was on the scene, wasn't she? Wow, was it a good show? PB: Well, to be fair, it was forty odd years ago. It was after eight pints in The Grapes next door so…I think it was pretty good. I do recall you guys coming to the bar afterwards, and mingling with us mere mortals after the gig. JC: Yeah, we'd always do that. PB: Thank you.
Band Links:-
http://www.themembers.co.uk/
https://www.facebook.com/TheMembersOfficial
https://twitter.com/membersthe?lang=en
Play in YouTube:-
Have a Listen:-
Picture Gallery:-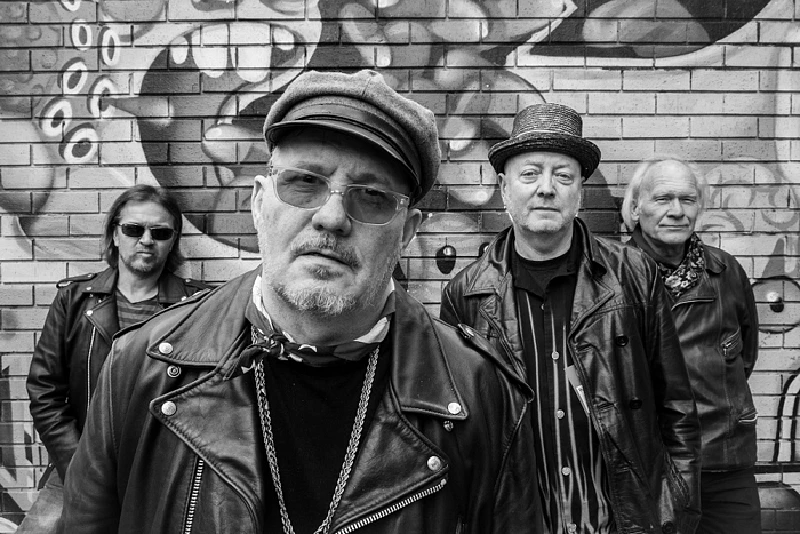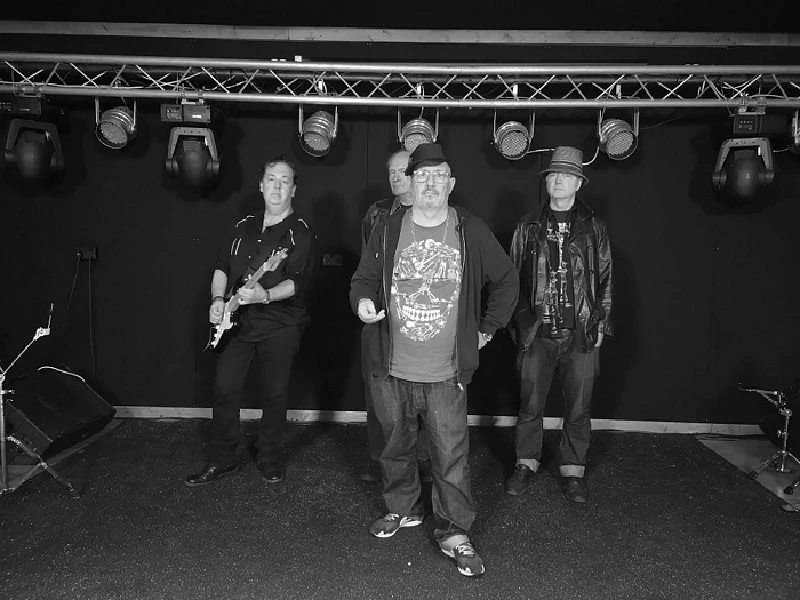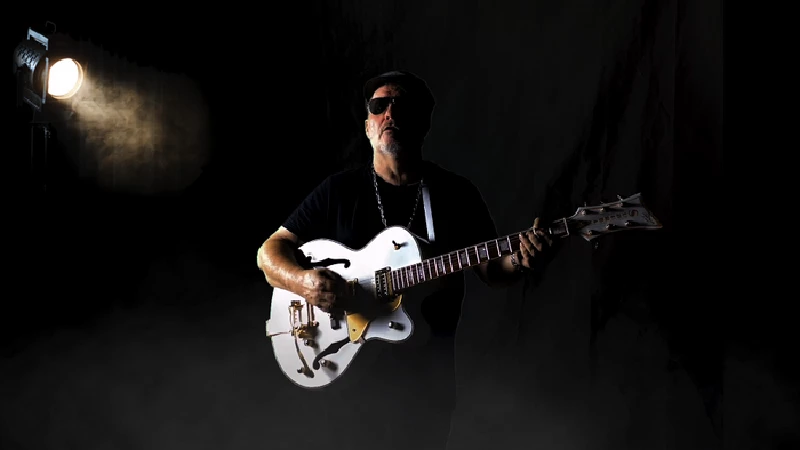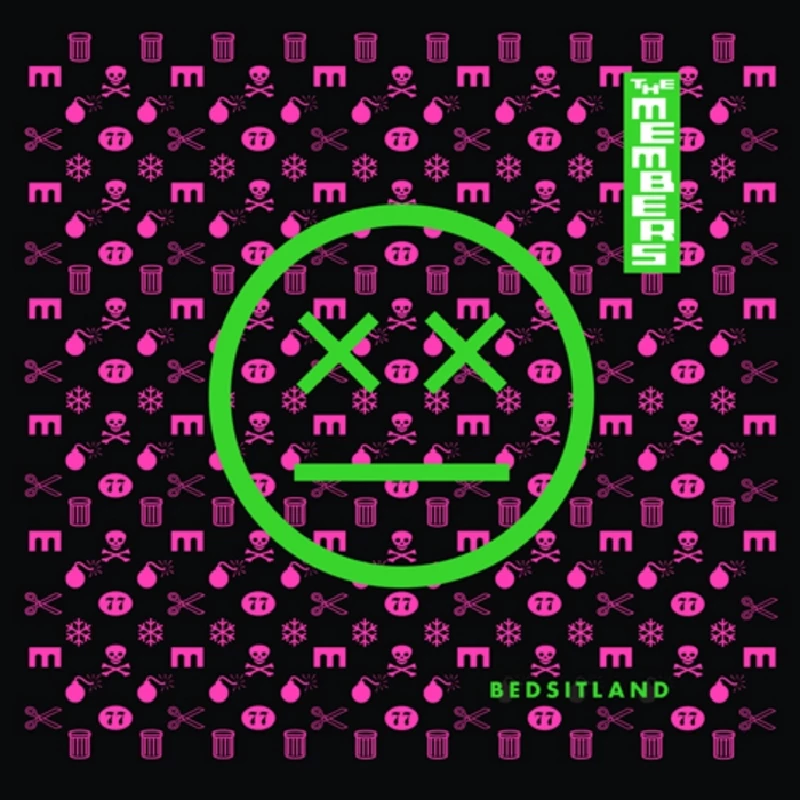 intro
Members guitarist and frontman JC Carroll speaks to Andrew Twambley about the punk/reggae band's new and seventh album 'Bedsitland' and his recent autobiography 'Still Annoying the Neighbours'.
Pennyblackmusic Regular Contributors
---