---
Ben Ottewell
-

Leaf, Liverpool, 5/3/2020
published: 7 / 4 / 2021
---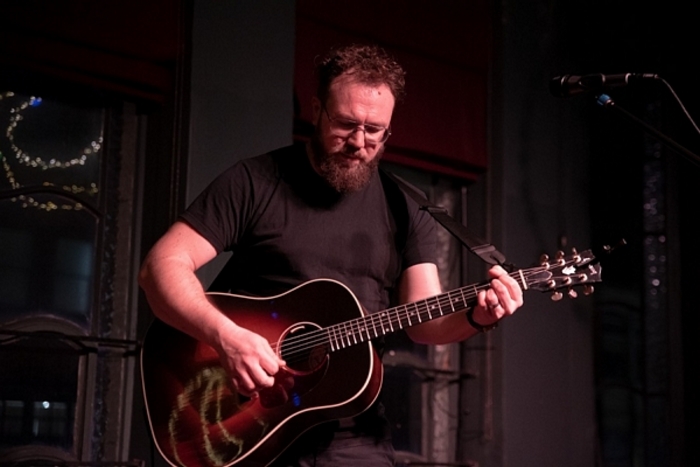 One of the most instantly recognisible voices of any UK singer from the past quarter century, recent years have been kind to Ben Ottewell and the band he co-fronts, Gomez. With their twentieth anniversary tours of classic 1998 debut LP 'Bring It On' and 2000's similarly strong follow up 'Liquid Skin' successfully reminding fans why they liked them in the first place, the group have been tending to solo endeavours since 2011 LP 'Whatever's on Your Mind'. Playing the upstairs live space at city centre caffeine mecca Leaf, Ottewell's stage presence becomes immediately apparent the moment the set starts, the room falling silent. It is a welcome relief when the majority of gigs in the current era and especially acoustic driven affairs have to compete with people talking over them. Ottewell, appearing solo, thankfully doesn't have to do battle with near-constant murmur of chatter. With a trio of solo albums to draw from, 'Rattlebag', the title track of 2014 outing. opens proceedings, with his famously gravelly tones to the fore and in superb shape. Inspired by Americana, the blues/roots/classic rock gumbo that didn't yet have a descriptor in the late 90s, taking the songs down to their central chassis of guitar and voice showcases their ageless influences. Alternating between acoustic and a six-string ukulele introduced as "This is Penny", Ottewell's playing is superb, moving from Delta blues riffage (John Lee Hooker declared himself a fan of the Southport outfit) and beautiful Bert Jansch-style folk curlicues. A switch back to acoustic six-string proves slightly problematic however, as a stuttering lead connection leads to him swapping axes with support act Reid Anderson. Formed in Southport, twenty miles up the road from Liverpool, the singer understandably refers back to Gomez's early manoeuvres. 'Free to Run' from their Mercury Prize winning first LP is introduced with a mention that "The first two Gomez albums were recorded a few streets from here". Alongside impressive solo cuts 'Chicago' and 'Red Dress', the singer pays homage to a group who did much to alchemise country music and rock with a tender cover of Grateful Dead standard 'China Doll'. Encouragingly, new Gomez material sounds to be imminent as a sketch of none-too-shabby new cut 'What the Kids Are Doing Now' is also aired. Stating that the song's central motif can easily incorporate metal riffs into it, 'Bring It On' has its refracted guitar tracks and ska/reggae rhythm stripped down to boom along like a Leadbelly recording. A stunning rendition of seven-minute Gomez epic 'Tijuana Lady' last sees Ottewell stretch his singing and playing ability to its absolute limit, stepping back from the mic to deliver the chorus a cappella, drawing the curtain on a wonderful set.
Band Links:-
https://www.facebook.com/the.ben.ottewell/
https://twitter.com/ottewellben
Have a Listen:-
Picture Gallery:-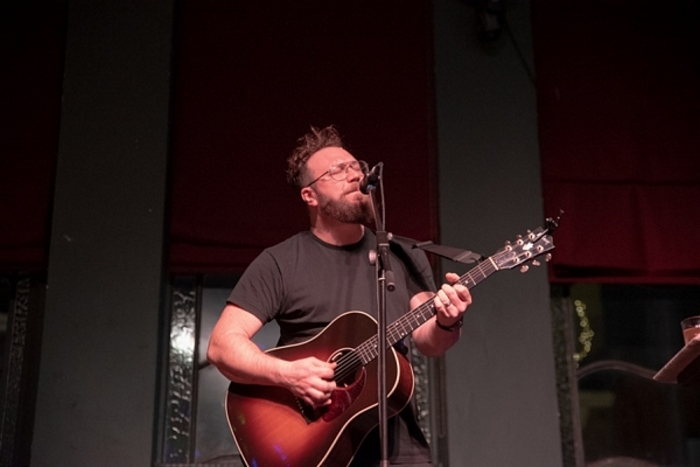 intro
Richard Lewis watches Gomez lead singer Ben Ottewell turn in an excellent solo performance at Leaf in Liverpool.
reviews
---
Shapes and Shadows (2011)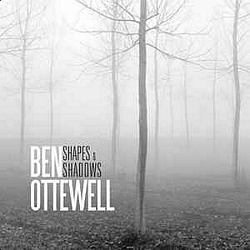 First-rate blues-influenced debut album from Gomez front man Ben Ottewell, which pleasingly does not depart radically from his work with his regular group
Pennyblackmusic Regular Contributors
---