---
published: 24 / 12 / 2020
---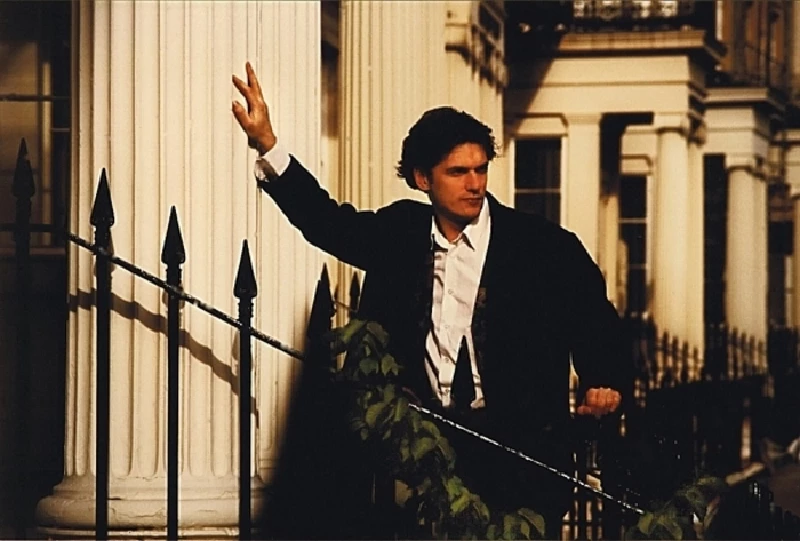 In 2016, the Bathers reunited for the first time in over fifteen years for two sold-out shows at the Celtic Connections festival in their native Glasgow, and then again for more gigs later that year, another in Glasgow and one also in Edinburgh. Chris Thomson, their front man and songwriter, announced that an album, 'Sirenesque', their seventh and first since the late 1990s, was almost ready, but then, while the gigs had been well-received, the Bathers and Thomson fell back into silence. Thomson was the frontman and guitarist in Friends Again, a jangling Postcard Records-influenced five-piece, which he formed while he was still at school. Friends Again, who remain fondly remembered, signed to Mercury Records and toured with the Bluebells, but broke up over musical differences a few weeks before their only album, 'Trapped and Unwrapped', was released in 1984. While Thomson's interests and influences were essentially leftfield, their other guitarist, James Grant, who was also establishing himself as a songwriter, wanted to make music in a more mainstream funk rock direction, and left, taking the rest of the band with him. They would go on to meet some commercial success with their next band, Love and Money. Chris Thomson formed the Bathers in 1985, taking the name for his new band in tribute to his love of French impressionist paintings, and, with a revolving cast of other players and musicians involved, signed himself to a solo deal with Go! Discs Records, establishing himself as the only full-time member. The Bathers' debut album, the melancholic 'Unusual Places to Die', came out in 1987, and, revealing that there were no real hard feelings involved, included Grant as one of the musicians on it. It was, however, the second Bathers' album, 1990's 'Sweet Deceit', by which time Thomson had been dropped by Go! Discs Records and signed to Island Records, that established what many see to be the core Bathers sound – an emphasis on piano and an increasing orchestral sound, and cosmopolitan, swooning lyrics that namechecked streets in Thomson's native Glasgow and also cities in Europe and told of intoxicating, often torturous love affairs there. Thomson also found time in 1990 to work with another band, Bloomsday, which featured Neil Clark and Stephen Irvine from Lloyd Cole and the Commotions. They released an album, 'Fortuny', again in 1990 on Island, but, in what has been a familiar pattern for Thomson who has always attracted cult rather than mainstream audiences, both the Bathers and Bloomsday soon found themselves dropped. He signed next to a Hamburg-based label Marina Records, which had a strong emphasis on artwork and design, and released the next three Bathers albums, 'Lagoon Blues' (1993), 'Sunpowder' (1995) and 'Kelvingrove Baby' (1997) with them, which found him experimenting with strings. 'Sunpowder' featured co-vocals on some tracks from the Cocteau Twins' Elizabeth Fraser, and tracks on all three albums with titles such as 'Venice Shoes', 'Pissoir', 'The Ornella Mutiny', 'Lolita', 'The Dutch Venus', 'The Angel on Ruskin', 'Once Upon a Time on the Rapenburg' and 'The Fragrance Remains Insane' revealed in full Thomson's artistic and literary influences. The Bathers released their last studio album to date, 'Pandemonia', in 1999 on Wrasse Records, which, a break-up and a concept album of sorts, told of Thomson's relationship with the painter Alison Watt. They then put out a 'best of' album, 'Desire Regained', which came out in 2001, before going into hiatus. Pennyblackmusic found Chris Thomson in good form, excited about the reissue on vinyl for the first time of the Marina albums and 'Sirenesque', which will be finally out next year. PENNYBLACK: You had a busy year in 1990 with the release of two albums, the Bathers 'Sweet Deceit' and Bloomsday's 'Fortuny' Were the Bathers always your main project and Bloomsday very much a side project? Why was Bloomsday so short-lived? CT: I was working on the 'Sweet Deceit' album as a speculative, independent project. I think that I was roughly halfway or maybe a little further through that album – we are talking 1989 – and the recording process. At that point Lloyd Cole and the Commotions had just split up. I was approached by their manager to say that their guitarist Neil Clark and drummer Stephen Irvine were looking for a singer to start a new project, and I started chatting to them. We did some demos. By the point we got around to doing the demos I had just finished 'Sweet Deceit'. The demos went well, and we quickly attracted interest from Island Records. The nature of these contracts tends to be exclusive rights, and so I flagged up to Island that I had got a Bathers album and I was just about to try and release that. I didn't want to end up signing with Bloomsday, and not being able to release 'Sweet Deceit' which I was very proud of, so fortunately the Head of A&R there said, "Okay, let's hear this 'Sweet Deceit' thing," and then he said upon hearing it, "We'll put it out". It dovetailed perfectly as I don't know where I would have necessarily placed that album. The timing was great. I don't think that I played any gigs for 'Sweet Deceit'. We motorised straight into the 'Fortuny' recording sessions. Obviously Neil and Stephen had enjoyed some commercial success with the Commotions, and we were thinking that Bloomsday was going to be a continuation of that. It was gearing up to be a band that would go out and play big venues and tour heavily. That was the exact opposite of what I had been doing. 'Sweet Deceit' wasn't ever going to be a stadium filler (Laughs). It was a bit too leftfield. I have a huge amount for respect for Stephen and Neil as musicians, and I enjoyed the Commotions and particularly their first album, 'Rattlesnakes'. So, I thought, "Let's see how it goes. It will be a good chance to work with these guys," and the way it went is that there was a kind of mini-implosion in the record company just as we finished the album and half the roster including the Bathers and Bloomsday were dropped (Laughs). It never materialised, this commercial juggernaut that Neil and Stephen had hoped for, so we went our separate ways and called it a day more or less. PB: Did Bloomsday tour at all? CT: We did a bit. We did a tour of the Highlands, and we supported Del Amitri on the tour in which they were just breaking out, and we did around twenty dates of the UK with them at quite nice-sized venues, city halls and that kind of thing. In those gigs we performed a couple of songs from 'Sweet Deceit' - 'Desire Regained' and 'The Honeysuckle Rose'. It was good of Stephen and Neil to give them a chance to be heard as well. PB: How did you go from being dropped by Island to becoming involved with Marina? CT: I wanted to do something with a bigger strings presence. There were a couple of songs that I had started with Bloomsday, and so I was writing away, again very much as an independent and I went to my favourite studio, the Palladium in Edinburgh, which is now sadly gone. I got a bank loan from a friendly bank manager and made the 'Lagoon Blues' album, and the Marina guys got in touch with me. I had met them. They were journalists. They had come to interview Bloomsday, so I knew the two guys there, Stefan Kassel and Frank Lahnemann, already, and they later approached me as they were starting a label and asked if I would have anything that might be of interest, and I said, "Well, funnily enough I have just finished this album if you are interested." They were very enthusiastic, and it became the second release on Marina Records. It was fortuitous timing really. PB: What was interesting about Marina was that they signed all these bands from Scotland in the 1980s or people who had been in bands in the 1980s – Cowboy Mouth, the Jazzateers, Sugartown, James Kirk, Josef K and the Pearlfishers. Was that their blueprint from the start or was that something which evolved as the label grew? CT: Both Stefan and Frank were really big on the whole Postcard Records scene. They did love the Scottish music of the '80s. Their other big thing was the Liverpool scene of the same era. Once they had one of two Scottish connections, people started recommending Marina as the label to approach by word of mouth, and so it worked both ways really. PB: Many of your contemporaries in Scottish rock – Hipsway, Love and Money, the Big Dish and the Trashcan Sinatras – were all looking to the United States for their main influences, but you were, however, looking to Europe. Would that be a fair assessment? CT: Yes, definitely. That was the main fault line in Friends Again really, and the guys who went on to do Love and Money were definitely into that. James Grant in particular was really keen to have some kind of commercial success, and was quite drawn towards American-sounding, pumped-up commercial music. That was fair enough really. I didn't have any particular affinity or interest in that, so, yeah, I was more drawn to a European school of influences. To me the most exciting period of growing up was the mystique of Bowie, Berlin, Iggy. That was the draw, so when a German label became interested, that seemed just right (Laughs). I was never particularly motivated by commercial success. I sort of shied away from it. Some of my previous labels tried to put it in my direction, but I moved away from it. PB: What about the rest of your influences? One can see Marcel Proust, romantic poetry and Impressionist art in the Bathers. CT: Yeah, I think that is true. Proust, Nabokov and Dostoevsky were all writers that I read in my teens and early 20s. They were quite formative. I wanted to bring some of that into my lyrics, and it just felt right to broaden some of that out with the Bathers, again getting away from the to me more formulaic American style of songwriting. Jacques Brel and Scott Walker doing Brel also appealed to me. Tom Waits and Rickle Lee Jones were also major influences. PB: Glasgow also seems to have been a big influence. One of the enjoyable things about the Bathers albums is that when you are listening to them you feel that you are discovering Glasgow. CT: That is the way I wanted it to be. I had been brought up in Uddingston which is about ten miles outside Glasgow, and when I initially moved into Glasgow I lived quite near Kelvingrove Park and the Finnieston area which is very cool now. It was just old school Glasgow at the time. In a way it still is, but it has got a lot of fancy restaurants now which it didn't used to have. It was a massive influence. I really loved it, wandering around Kelvingrove, and all the highways and byways, the alleys. listening to music on my Sony Walkman. It became imprinted, so naturally it wound up on things like 'On the Steps at Park Circus' on the 'Sweet Deceit' album which is very specific, and about myself like many others enjoying the moment over the city. Glasgow really saturated the music. PB: The three albums on Marina are beautifully structured. You produced or co-produced them. Did they take a long time to record? CT: Not hugely. The budget was very limited. 'Lagoon Blues' took about three weeks including mixing and everything. It was just because of the budget constraints. It was pretty quickfire really compared to major label albums like the Friends Again and Bloomsday records. I wouldn't say that we had endless budgets, but it was hundreds of thousands rather than thousands, and we spent months and months in the studios. I look back and I want to weep now at the squandered opportunity in many ways there. Even if good work was done, you look back and think, "My God! You were in these places. What an opportunity! You could have done three albums in the time." It was the virtue of necessity that we had to really crack on with the Marina albums, as there was label and money on the line, borrowed money at that. It added a certain emergency to things (Laughs). PB: Were the Marina albums planned out meticulously in advance? CT: Half and half. We started off with a plan, particularly on 'Lagoon Blues'. We even had a demo for it. I have always found that with recording that some of the most exciting stuff is just what happens as ideas evolve in the studio space, and I felt very, very comfortable at the Palladium in Edinburgh. It was an old stone house on the edge of town with a few farmhouse buildings around it, and there was a certain atmosphere staring out of the control rooms at night. We felt very, very comfortable and cocooned in there. It was residential and there was a lovely big piano. It was the best atmosphere for developing ideas and for doing sessions. We were flying by the seat of our pants the first time we worked with the string players. They were fairly young and inexperienced. They were at the very edge of their comfort zone and ability, so it gave an edge to it and an energy that was great. PB: The artwork on the covers of the three albums is stunning. Who is the model on 'Lagoon Blues'? CT: The photographer was Esther Haase. She went on to do exceptionally well. She has had a full-blown, successful, commercial career. The girl in the picture was modelling a dress basically, and it was Stefan that spotted it and he got permission from Esther to use the picture. That was a stroke of luck. It was absolutely the perfect picture and caught the whole premise and atmosphere of 'Lagoon Blues'. PB: What about the girl on 'Kelvingrove Baby'? CT: That was Vivien. She was a model who was from Bremen originally. and she was living in Hamburg, and I think Stefan booked her for another photo shoot, and he said, "We have got someone who would be just right for this." She did it, and the last I heard of her she had disappeared to Vancouver and latterly South Africa. PB: 'Sunpowder' features Elizabeth Fraser who was in the Cocteau Twins. They were huge at the time. How did she become involved? CT: After I had done 'Lagoon Blues', I had a call from a guy called Colin Willis who was originally from Grangemouth and who knew the Cocteau Twins and Liz and Robin Guthrie. He had been a punk in Grangemouth, and then they had all gone south together. He had ended up tour managing and being a roadie for the Cocteaus and then he graduated from that to being a warehouse manager at 4AD where the Cocteaus were signed, and he called me and said, "Look. I love the record. I am going to send a copy to Liz if that is okay." I said, "Of course," and he called up again and said, "Liz loves the record. If you are up to anything else, she would love to be involved," and so early on during the 'Sunpowder' sessions Liz came up for two or three days. She had worked in Palladium Studios on a lot of the early Cocteaus stuff, so was known to the guys at the studio. She was such an amazing talent, a lovely person. Given that she had so much relative commercial success and was a bit of an icon, she was quite nervy. She took a while to settle. We put a live mic up so that she could do some warm ups, but for about two hours she made almost no sound, but then gradually she walked into it and we got the parts recorded. Later she came up and did a couple of gigs. I picked her up at Stirling bus station. and we went up to Aberdeen, and we did the Lemon Tree up there, and we played the Garage in Glasgow. It was a fantastic experience to work with her in person. PB: Why did you leave Marina? CT: I think that it had just run its course. We had a disagreement about what were a few relatively minor things in hindsight, but it felt that it was the right time to go our separate ways. Wrasse Records, the label that signed me to do 'Pandemonia', were coming off the back of a very big commercial success with Ladysmith Black Mzambo of all people. They had a big pot of money but they had also experienced selling a million records, and they thought, "Okay, let's take the Bathers to another level," and again it didn't quite work out. It just felt the right to move on from Marina, and it feels good to be back there now for these reissues. They are real genuine music enthusiasts with a wonderful eye for design. PB: The Bathers abruptly stopped after the best of album, 'Desire Regained'. Why did you vanish? CT: The simple answer is that I became a family guy. I became a husband and a dad and it just seemed the natural path to take, to be at home a lot with kids on the scene, and just to get on with that. It is amazing how time just passes (Laughs). I feel quite a strong sense again now to get what music I have out. Part of that has been getting the back catalogue out and making it generally available, but the icing on the cake would be to release 'Sirenesque'. I was very close to releasing it four years ago, and then decided that I wasn't happy with a couple of things and scrapped that, and went on to make some revisions that were definitely worth doing. I am very excited about coming back, but it doesn't seem as long as it is. We are now at the twenty year mark since 'Pandemonia'. It is quite mind blowing that time could just go (Laughs). PB: Do you think that 'Sirenesque' will be the final Bathers album? CD: It is a tricky one to call. As it taken such a long time, a lot of material built up and I am starting to feel that there could be a couple of albums in quick succession, a famine to feast type thing, and we will hopefully be coming to the feast portion of things. I have got a nice problem of having written things that are not quite fitting on the first album that is scheduled, and I am thinking, "Let's roll on to the second one and keep going." PB: When do you hope to release 'Sirenesque'? CT: It is pretty much ready to go. I would really like to think about it going to the factory by Christmas, which means that copies will hopefully be available by next February or March. PB: The only one of your albums that has not come out on vinyl is 'Pandemonia'. Do you have plans to reissue that too? CT: Absolutely. There is going to be a LP version of that. I have looked at the tracks, and it will be a double album with a fourth side of and alternate outtakes. I would imagine that it will come out at some point early next year also. PB: Final question! Do you hope to tour 'Sirenesque'? CT: I would love to. The plan was very much to go out and do some touring before the COVID situation arose. We are, however, doing a live stream of the entire 'Kelvingrove Baby' album on November 21st which we are going to perform at the Woodside Hotel in Aberdour. We are getting a professional camera crew in, and it is the best we can do now in the absence of live gigs. The Clipper Room at the Woodside is a lovely space and the guys who film it will hopefully catch that. I have never actually performed any of the albums from end to end, so I am really looking forward to that. PB: Thank you.
Band Links:-
https://www.facebook.com/kelvingrovia/
https://twitter.com/thebathersoffi1
https://thebathers.bandcamp.com/
Play in YouTube:-
Have a Listen:-
Picture Gallery:-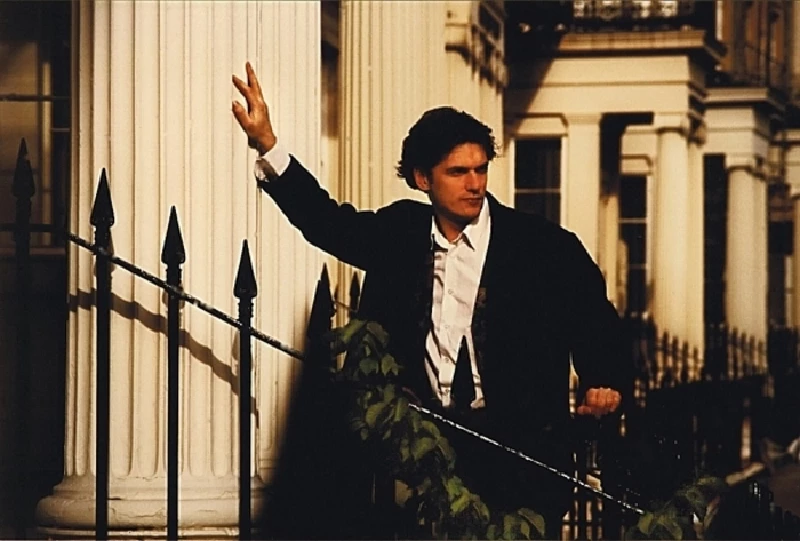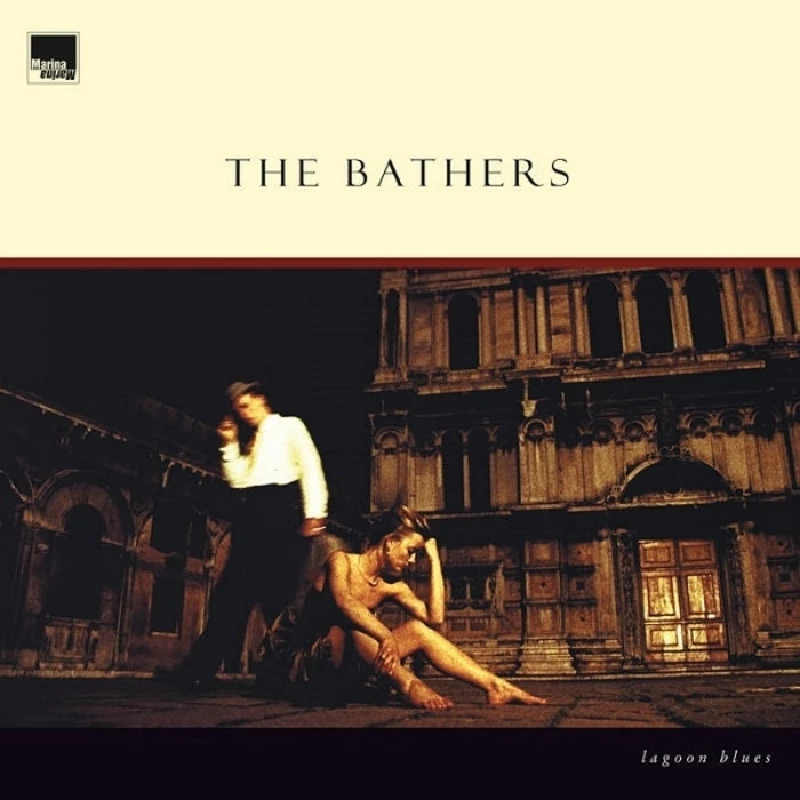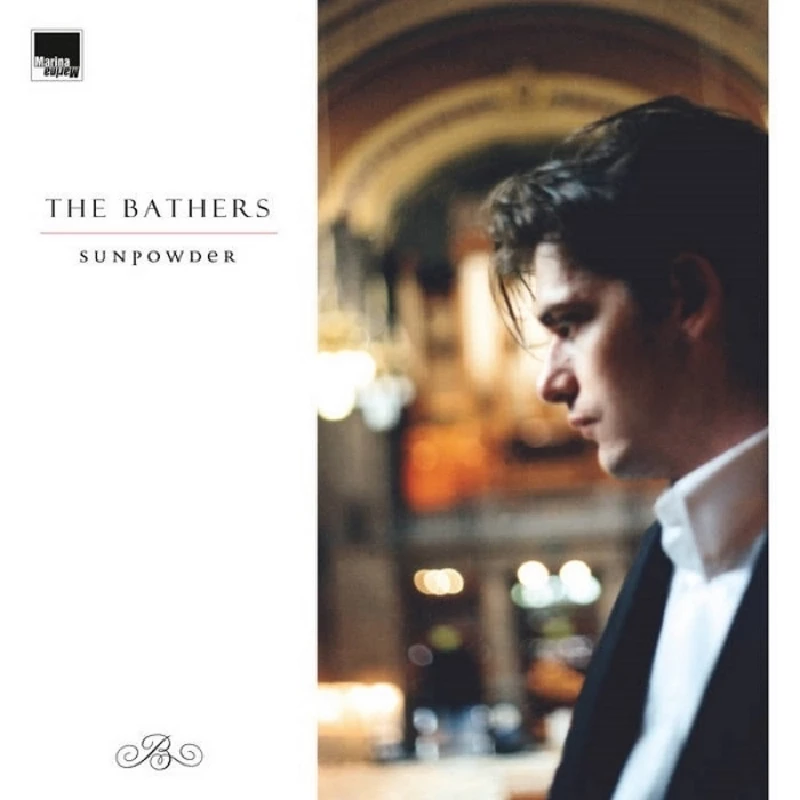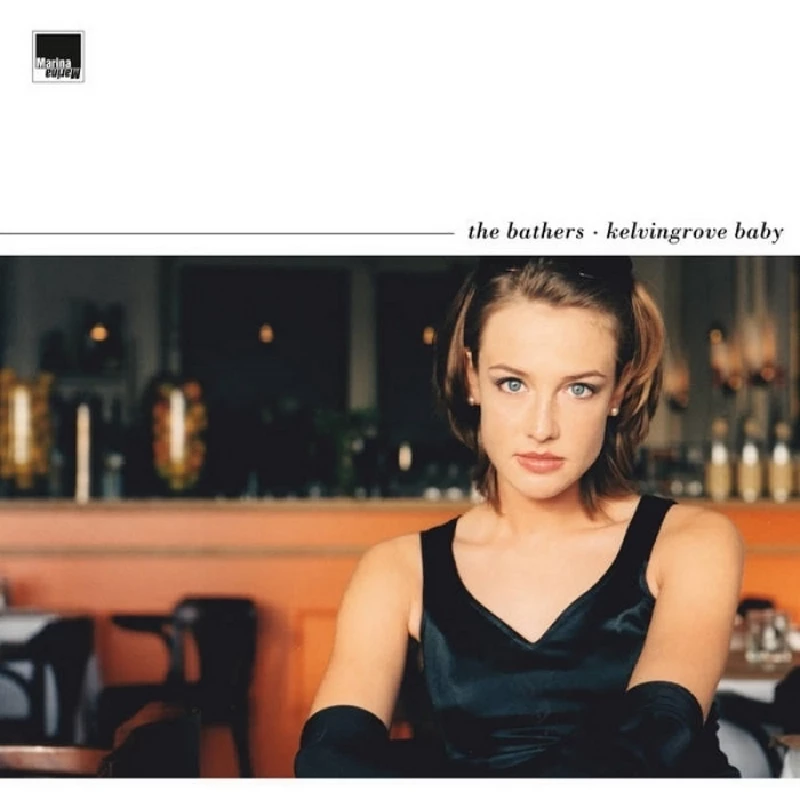 intro
John Clarkson speaks to Chris Thomson, the frontman with the Scottish group the Bathers, about the reissue of their classic trilogy of '90's albums on the German label Marina Records, and 'Sirenesque', their forthcoming first album in twenty years.
features
---
An Introduction and a Profile (2002)
In the first of a series of articles, John "Girder" Clarkson profiles some of the more misunderstood bands of recent years. Scotlands 'The Bathers' have often been labeled as pretentious and as a resu
Pennyblackmusic Regular Contributors
---