---
published: 29 / 10 / 2020
---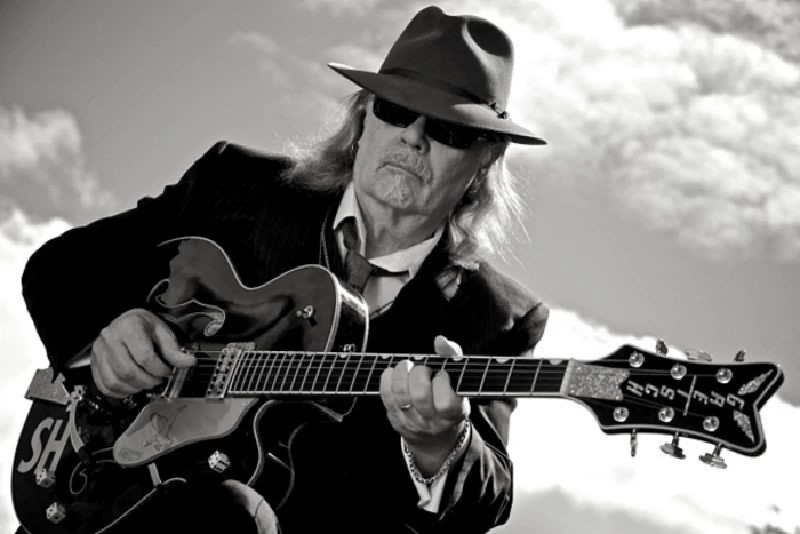 intro
Eoghan Lyng talks to influential guitarist Steve Hunter about his new EP 'Covered With Love' and his work with Alice Cooper, Peter Gabriel and Lou Reed.
Considering their extraordinary pedigrees of music, songwriters Alice Cooper, Peter Gabriel and Lou Reed need no introduction. Undoubtedly if any of them were here to present this interview, they'd say the same about guitarist extraordinaire Steve Hunter. From the pastoral prescience that seeped through Gabriel's Seventies work, to the ferocious, fiery guises Cooper has worn on his fifty-year journey, Hunter's piercing, plush fingerwork continues to bring out the characteristics, nuances and stylings that exist in every singer he plays with. These days, Karen Hunter proves his chief collaborator, as the pair moulded an EP recorded under the moniker of Cafe La Rouge that embraces, celebrates and commemorates the many songs that put them on their shared musical path. Hunter, working from his studio in Spain, took the time to discuss 'Covered With Love' with Sixties music enthusiast Eoghan Lyng. PB: To my ears, this sounds like a jazz record. Is that a fair assumption? SH: It absolutely is: I love jazz. I'm not much of a jazz guitarist, but I do like the genre and I guess this is my version of jazz. PB: Among the many cover songs comes the gorgeous 'And I Love Her'. What was it about this song that spoke to you? SH: Well, it goes back to when I was in high school when I heard it first. I thought it was a real mature song from such crazy, young guys. You can't go wrong covering a Beatles song, and there's something like four or five hundred to choose from. PB: George Harrison had a lot to do with 'And I Love Her'. SH: Yes, I love George! He was supposed to be 'The Quiet One' of the group, but I didn't care about that. He was a Chet Atkins guy, like me. George had a Gretsch guitar that I wanted and was jealous I didn't have. And then there's his slide guitar- nobody plays like him! PB: Your wife Karen provides the singing, correct? SH: Yes, she does. PB: The vocals are excellent. What do you think Karen brought to the tracks? SH: Why, thank you. I think so, and luckily, she brought her voice! [chuckles]. Karen was a singer. She went on a British tour, singing with Gary Numan. She worked for years in London. Then, when she left London, she started singing for jazz groups and did Big Band stuff; groups like that. I think she was a bit burned out for a while, but then we started working together. We said we'd write together, play together and arrange together. That's why we made this EP. PB: Talk to us about Spain, and how it influences your creative muse. SH: Well, we moved here for more practical reasons. Karen's parents lived here, and they're getting older, you see. So we said we'd come here, and we found a place in the South Mediterranean. The place here is so relaxing, it just helps you create. PB: Peter Gabriel mainstay Tony Levin features on the album; what did he contribute? SH: He played great bass! He lives in New York… Woodstock, I think. How we worked was, I'd send him a track, and he'd add to it. He uses Logic and I use Pro Tools, and they are compatible to what we are trying to achieve. Sometimes I miss playing in a band, but this was also a convenient way of doing it. Things locked down here in Spain quite early. I think we locked down in March, so we spent this time working on the EP. PB: Like Levin, you have collaborated with Gabriel. When was this? SH: I played on his first album - that's me on 'Solsbury Hill'! PB: Are you on 'Here Comes The Flood' as well? SH: Yes, I play the acoustic guitar. I didn't play the solo on that one; Dick Wagner did. And, of course, Robert Fripp played on that album too. PB: Gabriel allegedly asked Fripp, because he wanted another Brit on the album! SH: I can easily understand that. Peter wrote a lot of great songs for that album, and I went on that tour with him. It was his first tour away from Genesis! PB: My mind turns to a quote Bob Ezrin used to describe 'Covered With Love': "A beautiful, soul-lifting labor of love!" What did Ezrin contribute? SH: He was a big help for 'Covered With Love'. We've known each other a long time, since 1970 I think. We've worked together a number of times, and he offered some great advice for this EP. He would suggest a mix, a vocal or how a guitar part should sound. His advice was invaluable. PB: Talking about guitar parts, some of your work is pleasantly reminiscent of Sixties-era Jeff Beck: 'Beck Ola' springs to mind. SH: Oh, right. Yeah, I know that one; I probably bought every album of his! He got really melodic in his later years, and as much as I don't always want him to, sometimes he comes in. Sometimes, I let Jeff into my playing [laughs]. PB: The Beck guitars seem to seep into 'Spooky'- that's a Dusty Springfield track, isn't it? SH: It's been covered a few times. The original was performed by Classics IV, and then there was the band Atlanta Rhythm Section, who performed it in about '73 or'74. And then there's Dusty, who also had a hit with it. I'm kind of hoping we'll have a hit with it. I knew Karen could do a great job with the song. [Editor's note : Atlanta Rhythm Section released their version in 1979]. PB: Famed composer George Gershwin gets namechecked on the album. Are you a Gershwin fan? SH: I admire how he puts blues and jazz in the same song. They're always so bluesy, yet so jazzy at the same time. Songs like 'Summertime', 'Rhapsody in Blue': so much blues and jazz in the melodies. PB: Behind the wash of guitars, comes the sound of a master percussionist, sliding into the roaring, rollicking rhythm. Who is it? SH: That's a secret, ha ha! I've always been a big Steve Gadd fan, but I couldn't really afford to fly him here and play on the album. So, the drums are a number of loops that come from my personal library. As it happens, I bought an album of Steve Gadd performances, and I used some of them on the recordings. I'm amazed that they fit really well! PB: McCartney used him beautifully on 'Tug of War'. SH: Steve's fantastic. Clapton's used him on so much stuff; George too! PB: A person you have worked with in a more face to face manner is the indomitable Lou Reed. Could you talk to us about him? SH: It's funny… When I first met Lou, he was very quiet. I'm not sure if shy is the word, but we didn't talk that much. On the road, he was doing a lot of press, so I didn't get a lot of time to talk to him there. In the studio it was a bit different. Years later, when we did the 'Berlin' shows, it was like we were two old pals. It had all changed. It was strange, but we had some great times hanging out together. Lou's hysterical! PB: Did Jack Bruce play with you on 'Berlin'? SH: He played on the original in 1973. I don't know how many tracks he played on - maybe four? But it was 2006 when we did the Berlin shows. PB: What about Alice Cooper? SH: Alice and I are still tremendous friends to this day. I still work with him on some things. We've known each other since 1971, I think, so we've been friends a long, long time. Alice is a great artist, with tremendous energy. Unfortunately, I never got to write with Alice, but Alice and Dick Wagner wrote together. I don't know how many, but they wrote quite a few: maybe twenty songs altogether. Yeah, Alice is great! PB: Going back to the EP. I noticed you perform a Joni Mitchell number in 'Centerpiece'. It being one of Mitchell's lesser known numbers, would you care to explain how you became acquainted with it? SH: It's on Joni's 'The Hissing of Summer Lawns'. We realised she didn't write the original, but used 'Centerpiece' as part of a medley of songs, in the middle of 'Harry's House'. We did our research and found out the original was performed by Lambert, Hendricks and Ross, who were a team of three. We came up with an arrangement for this song. But, yeah, I love Joni's music! PB: Titled 'Covered With Love', the album strikes me as a particularly truthful recording. Was it, to put it bluntly, 'Covered With Truth'? SH: That's going a little deeper than we like [Laughs]. But it is definitely done with love. That's why we called it that. Karen suggested it, because it lets people know that they are cover songs. PB: I didn't pick up on that. SH: You're the only one who didn't. Things are pretty scary right now, we haven't seen the end of the virus. People have to stay at home, so they can put this on. It's a nice, mellow record to listen to. I guess it's a little hippie, but we recorded it with lots of love. PB: Are there any other projects you would like to tell us about? SH: I'm always working on something in my studio. I'm in limbo on a song; haven't decided what to do with it. But Karen and I will do something, or there will be instrumentals. We always announce these things on our Facebook page! PB: Thank you
Band Links:-
http://www.stevehunter.com/
https://www.facebook.com/stevethedeaconhunter/
Play in YouTube:-
Have a Listen:-
Picture Gallery:-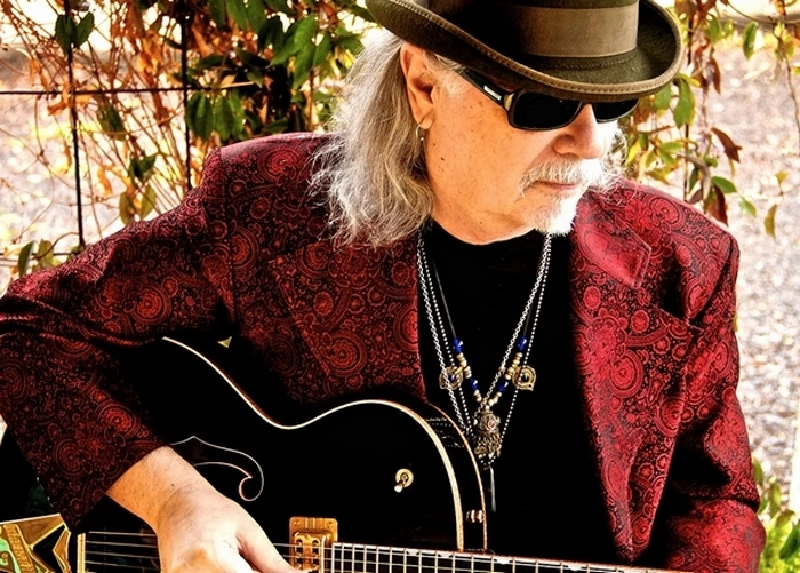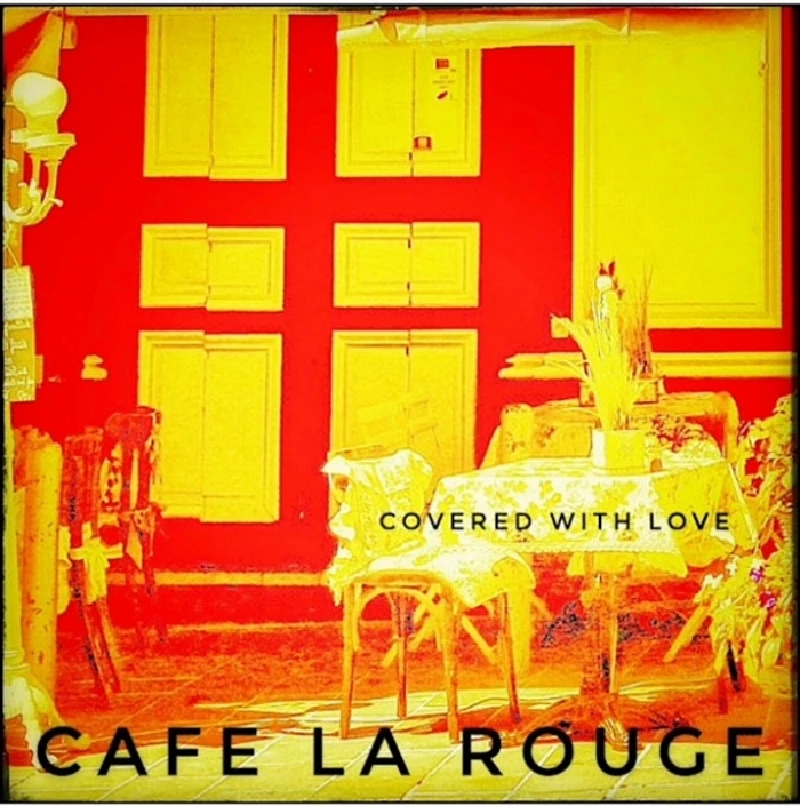 interviews
---
Interview (2017)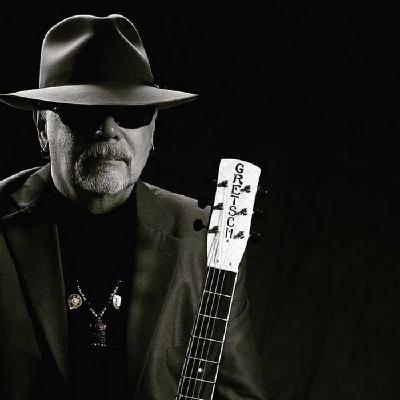 John Clarkson speaks to acclaimed guitarist Steve Hunter about his just released seventh solo album, 'Before the Lights Go Out', which was recorded despite him battling blindness and sight difficulties.
Pennyblackmusic Regular Contributors
---