---
Waterboys
-

Good Luck Seeker
published: 6 / 10 / 2020
---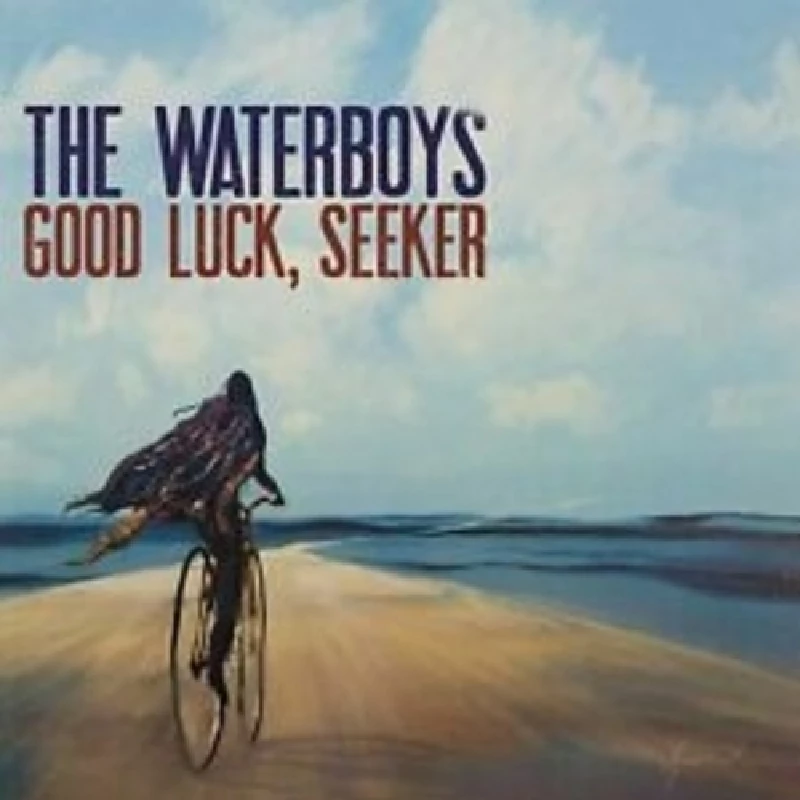 intro
Imaginative and literate latest from the Waterboys which proves to be an album of contrasts
The Waterboys have released the last part of their trilogy begun with their 2017 album 'Out Of All This Blue' and continued with the 2019 'Where The Action Is.' This new album was recorded under lockdown in singer, guitarist and Waterboys founder Mike Scott's home studio in Dublin with other band members contributing remotely. Their 14th album 'Good Luck, Seeker' is eclectic, fourteen tracks traversing different genres and styles. The collection opens with the brassy Motown-style single/music video 'The Soul Singer', an affectionate tribute to an unnamed pop legend: "They call him curmudgeon, say he's a churl/Stories follow him around the world." The track shows Scott's comedic flair: "Spent the best part of three decades/Brooding under a pair of shades", as he tells the story of a jaded and narcissistic ageing band leader. This is followed by a tribute song to Dennis Hopper and nod to the Rolling Stones in 'Sticky Fingers', traditional folk in 'Low Down in the Broom' and R&B in 'You've Got To Kiss a Frog or Two'. Strikingly different is the second part of the album, which starts with a cover of Kate Bush's 'Why Should I Love You' and is then heavily dominated by spoken word lyrics, literary references and expansive and elaborate rock. This is evident in several tracks:- in 'Postcard From the Celtic Dreamtime', which demonstrates Scott's lyrical ability, capturing the spirit of place against a video backdrop of the coast of County Clare: "In the silence the ever-present past/And the ever-passing present/Blend with the landscape/To make a flavoured intensity/An atmosphere so strong/That when I step outside/I feel it beat against my skin/And cluster headily round me/As I walk through it/As I breathe it/As I become it"; in the autobiographical 'My Wanderings in the Weary Land', replete with colourful lines: "I witnessed the birth and funeral of Laddism/I heard the Great Unspoken/Saw cruelty masquerade as humour'; in the mystic folk of the title track 'Good Luck, Seeker'; in 'Beauty in Repetition' influenced by the work of American philosopher and psychologist William James; and also in the multi-layered final tracks on evolution and change 'Everchanging' and 'The Land of Sunset', the keyboard on the concluding track fading the album out as at sunset. An album of contrasts, 'Good Luck, Seeker' is quintessentially the Waterboys and a record loyal fans will no doubt embrace.
Track Listing:-
1
The Soul Singer
2
(You've Got to) Kiss a Frog or Two
3
Low Down in the Broom
4
Dennis Hopper
5
Freak Street
6
Sticky Fingers
7
Why Should I Love You?
8
The Golden Work
9
My Wanderings in the Weary Land
10
Postcard from the Celtic Dreamtime
11
Good Luck, Seeker
12
Beauty in Repetition
13
Everchanging
14
The Land of Sunset
Label Links:-
http://cookingvinyl.com/
https://twitter.com/cookingvinyl
https://www.youtube.com/user/cookingvinylrecords
https://instagram.com/cookingvinyl/
https://www.facebook.com/cookingvinylrecords
profiles
---
Adventures of a Waterboy (2012)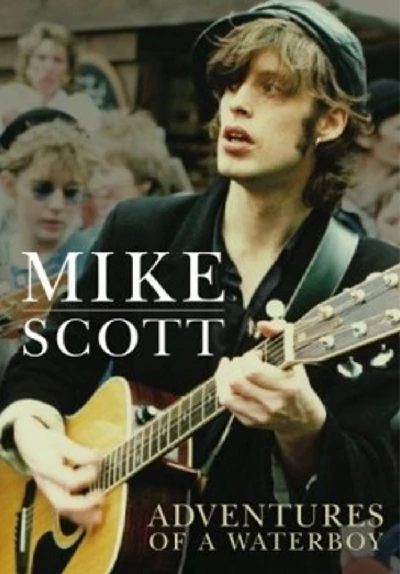 John Clarkson is impressed by the honesty of Waterboys' front man Mike Scott's new autobiography,'Adventures of a Waterboy'
live reviews
---
Royal Concert Hall, Glasgow, 5/10/2003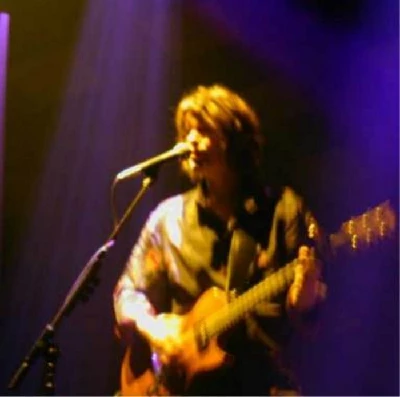 The Waterboys' recent tour has found them playing shows of two halves that consist of both an acoustic and an electric set. In their 21st year, long-term fan John Clarkson finds them never more "complete"
Pennyblackmusic Regular Contributors
---