---
published: 6 / 10 / 2020
---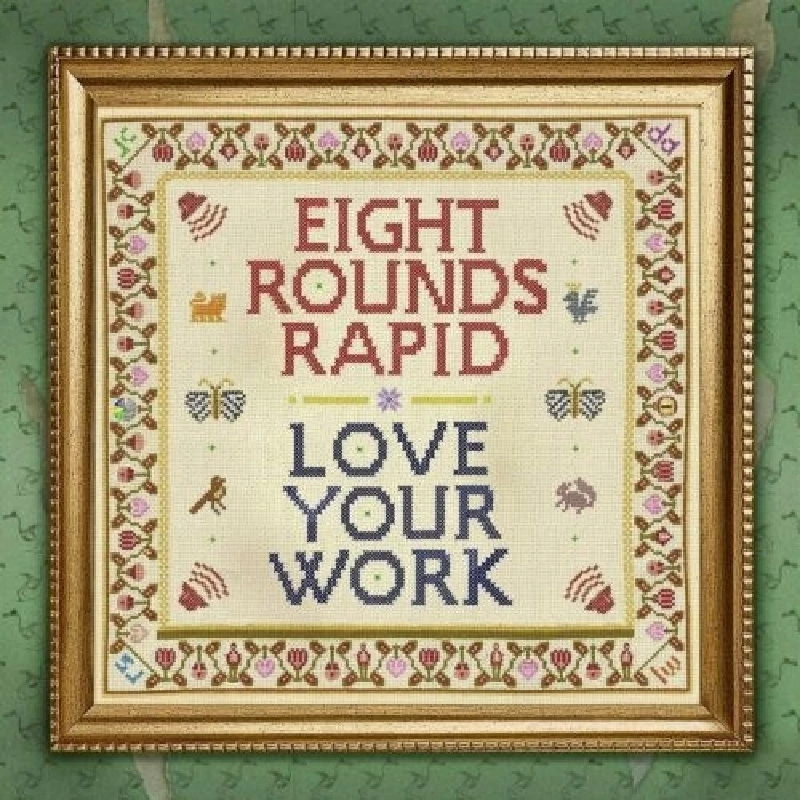 intro
Southend's thuggy rhythm and blues kings Eight Rounds Rapid shine on their third album
Despite only being around for not quite a decade Southend's Eight Rounds Rapid have created an impressive body of work. They are David Alexander (vocals), Simon Johnson (guitar), Jules Cooper (bass), and Lee Watkins (drums). Their tight, irresistible, forceful sound is not easily pinned down: for all the addictive hard blues and R&B riffs ('Passive Aggressive') there is art school veteran Alexander's unavoidable Essex street punk whine. Eight Rounds Rapid are true to the Canvey Island R&B music tradition in many ways, not least of all vibrant, flash-bang live performances and their uniform of grubby Howlin' Wolf suits and skinny ties. They are also accomplished without being indulgent, much like the late '70s pub rockers who had a deep trove of musical experience but still appreciated punk. They opened for Wilko Johnson on what he, and everyone else, thought was his farewell tour in 2013 and have toured with him recently in happier circumstances since his health has improved. 'Love Your Work', with its cheeky embroidered sampler cover art, tells stories of gritty Southend characters, the ceaseless drama of subsisting among street culture, petty crime, gangsters, casual violence, and general shadiness on the fringes of working class lives. The hard shuffle of 'Eating' is sustained by Simon Johnson's angry mod punk guitar (let's get it out of the way: he's Wilko's boy). 'Tricks' is loud and choppy, with Alexander's judiciously added Lee Brilleaux-style harmonica. 'Onesie' is a harsh take-down of self-centered selfie culture, shot through with amusing world play, as if John Cooper Clarke had just snapped one day. The dynamic 'Love Don't' is the album's song most suggestive of Public Image Ltd. The final track, 'Ageing Athlete," is a more subdued, painful metaphor about being an older musician struggling in a shallow cultural climate but still thinking of past glory days. Other reviewers have compared Eight Rounds Rapid to various cars, notably a V-8 Cadillac or a Capri Mk. 1. I'll throw in a lovingly maintained, loud, stripped-down muscle car that has primer spots, dents, and maybe a door that's a different colour than the rest of the body, but it can easily outrun anything newer and fancier.
Track Listing:-
1
You Wait
2
Passive Aggressive
3
Love Don't
4
Letter
5
Future Estates
6
Black Tide
7
Tricks
8
Retro Band
9
Eating
10
Onesie
11
Mirror
12
Ageing Athlete
Band Links:-
https://www.eightroundsrapid.com/
https://www.facebook.com/EightRoundsRapid/
https://twitter.com/8RoundsRapid
Label Links:-
http://www.tapeterecords.de/
https://www.facebook.com/tapeterecords
https://twitter.com/tapete
https://www.youtube.com/user/tapeterecords/videos
Have a Listen:-
interviews
---
Interview (2020)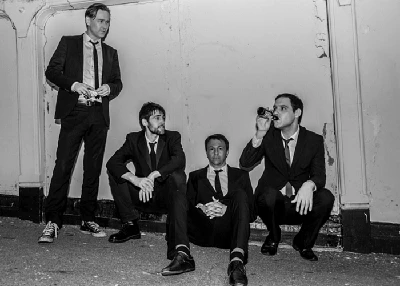 Kimberly Bright talks to three Eight Rounds Rapid members about their backgrounds, art, Southend, and not sounding like anyone else on the planet.
Pennyblackmusic Regular Contributors
---