---
Hollies
-

The Band, the Brand, the Business
published: 27 / 5 / 2020
---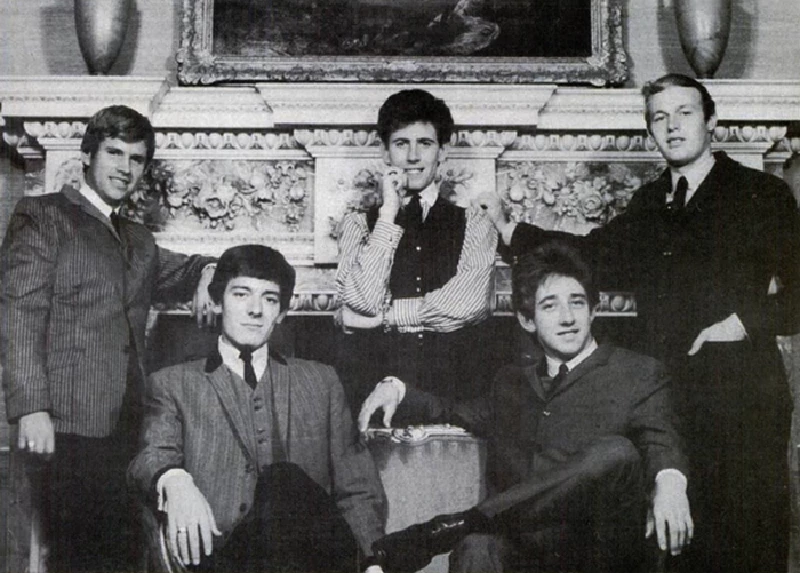 intro
Bob Nicholson revisits the history and legacy of The Hollies, and ponders how the band have managed to go the distance.
The Beatles' breakthrough in 1963 saw a wave of new groups hit the charts, already skilled from years as semi-pros playing ballrooms, clubs and pubs around the country. Their vibrancy and set lists, founded on American rock, blues and R&B, excited audiences and inspired loyalty. Unsurprisingly, few of them remain nearly 60 years later. One group that does is The Hollies. Given that their last single was a minor hit as long ago as 1993, they continue to play to sold out venues here and abroad. The Beatles, of course, are revered some fifty years after their break-up. The Rolling Stones roll on. Many prominent names came and went – The Animals, Herman's Hermits, Dave Clark Five, Small Faces. Others have reunited – Gerry and the Pacemakers, the Kinks, Manfred Mann. A few have worked steadily on – The Who, The Searchers, Status Quo. The Hollies have toured at home and abroad every year since they formed in late 1962. They were inducted into the Rock and Roll Hall of Fame in 2010. A tour taking in the UK, Europe and the USA (their first in twenty years) was due this year until it was delayed by the Covid-19 pandemic. They spent more weeks in the charts and had more top ten hits than any other vocal group apart from The Beatles back in the 60s. Their first album, 'Stay with the Hollies', reached number two, behind 'With the Beatles'. In 1968, their 'Greatest Hits' album reached the top spot. After 'The Air That I Breathe' (number two in 1974) their chart momentum stalled, but in 1988, they charted again with a re-release of 'He Ain't Heavy, He's My Brother', after its use in a TV commercial. It was only their second Number One, 23 years after their first, 'I'm Alive' (1965). It's remarkable that they made it that far, particularly with their revolving door line-up changes. The original Hollies were Allan Clarke and Graham Nash (vocals), Tony Hicks (guitar and vocals), Eric Haydock (bass) and Don Rathbone (drums). Rathbone lasted until the second single ('Searching') before Bobby Elliott was drafted in to provide the distinctive drumming that helped drive their third single, 'Stay' (1963), into the top ten. Elliott had previously drummed for The Dolphins, the Nelson group that Tony Hicks left to join The Hollies. Three years later, Eric Haydock was sacked and replaced by another former Dolphin, Bernie Calvert, when London had a wealth of bass players for hire – Jack Bruce stood in on occasion. Neither change threatened the group. What could have brought the group to an end was Graham Nash's decision to quit the UK in 1968 and form Crosby, Stills, Nash and Young. Instead, he was replaced by Terry Sylvester, formerly of Liverpool group The Escorts. Hits were vital for the group to survive Nash's departure. Happily, the next two singles reached number three in the charts. 'Sorry Suzanne' (1969) had typical Hollies harmonies and was a safe choice. 'He Ain't Heavy, He's My Brother' (1969) was far from safe, being a 'message' ballad. Nash may well have gnashed his teeth in sunny California when it made the US top ten. The most dangerous departure was to come. Three years after Nash left, Allan Clarke decided he wanted to work on some solo projects. He was told that if he pursued a solo career, he would have to leave, so he did. Again, the group refused to die, instead hiring Swedish singer Mikael Rikfors. The Hollies had a minor hit with 'The Baby' in 1972 and recorded an interesting album, 'Romany', which didn't chart. 'Long Cool Woman in a Black Dress' (1972), Clarke's solo single, crashed into the US Top Ten under The Hollies name, a decision by their US label. The group promoted it there without their former lead singer, until Clarke returned. The following year, a classic Hollies performance, assisted by Hicks' haunting intro, took 'The Air That I Breathe' up the charts. Clarke left for a second time in 1977, returning the following year. Chart success was elusive by that point. They had trouble producing quality material. Sylvester and Calvert left in 1981. A brief reunion with Graham Nash (and Eric Haydock) in 1982 resulted in an album and single, but no chart action. Clarke retired in 2000 as he could no longer sing in the range required for Hollies songs. Carl Wayne (ex-Move) replaced Clarke until his death from cancer in 2004, when present lead singer Peter Howarth joined. The line up now includes Ian Parker (keyboards), Ray Stiles (bass, ex-Mud) and Steve Lauri (guitar and vocals). Every group has a driving force. Bobby Elliott's recent autobiography, 'It Ain't Heavy, It's My Story' (April 2020) suggests that force for The Hollies, the one constant throughout the band's history, is original member Tony Hicks. Joining as lead guitarist, he started songwriting. He sourced the band's early line up replacements through his friends in The Dolphins. The Hollies' sound is a fusion of harmony, driving drumming and imaginative guitar work. Elliott's recruitment was crucial to the creation of that sound. Hicks roamed song publishing houses looking for songs like 'He Ain't Heavy…'. His guitar work is highly respected – consider the diverse intros to hits like 'Look Through Any Window' to 'Stop, Stop, Stop' to 'The Air That I Breathe'. Hicks (and Elliott) have kept the show on the road. There is astute business acumen in keeping the Hollies brand alive. The fans love the songs, want to hear them live and turn up in their thousands to do so. The Hollies are a superb live band with that quality back catalogue to share. Catch them while you can.
Band Links:-
https://en.wikipedia.org/wiki/The_Hollies
Have a Listen:-
interviews
---
Interview (2013)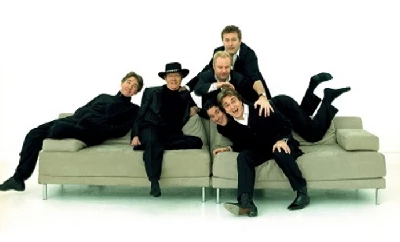 Nick Dent-Robinson speaks to Tony Hicks, the front man with bestselling 60's band the Hollies, about his group's fifty year career and its still regular touring
related articles
---
Graham Nash: Interview (2018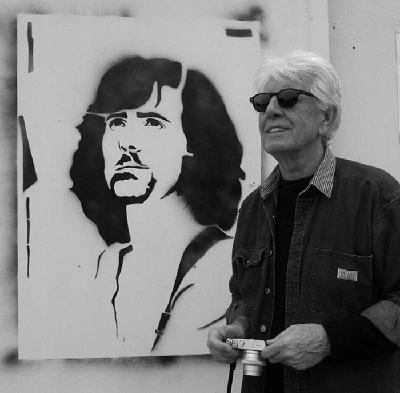 Crosby, Still and Nash's Graham Nash chats to Nick Dent-Robinson about his new compilation 'Over the Years',which consists of fifteen of his favourite songs during his lengthy career, and his memories of his years in the Hollies.
Pennyblackmusic Regular Contributors
---