---
published: 10 / 4 / 2020
---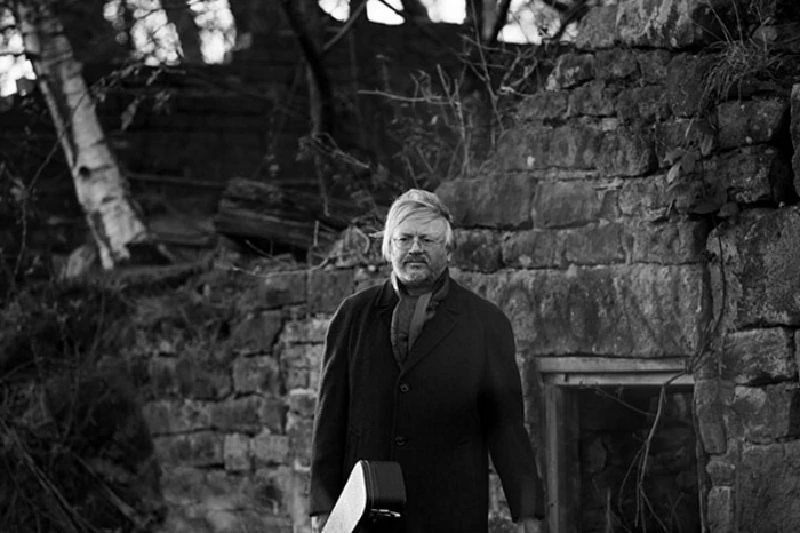 intro
The last time we spoke to Sheffield singer-songwriter Andy Whitehouse, he was playing to select audiences in pub snugs. Now, he's taken the idea one step further and set up residence in a caravan on the coast. Fiona Hutchings caught up with him to find out more about his one-to-one project.
How best describe Andy Whitehouse? We can start with his musical achievements. Or I can tell you how we met because we are both psychotherapists, but it turned out we also have a shared habit of medical misadventures and music nerdism… OK musical achievements it is. Andy has played live with Chris Wood, Martin Stephenson, Curtis Eller, Mick Thomas, Geoff Berner and Julie Murphy among others. "Geoff said I do 'cliche free songwriting,' he proudly tells me "and he's a genius." Other claims to fame include being deemed amazing by the bass player from Simply Red, meeting Jimmy Page and tour managing a Budapest Gypsy Orchestra. He's run an Arts Centre almost entirely staffed by volunteers with mental health problems and/or learning disabilities whilst having an international programme of music. Oh, and there's the couple of albums he has done with The Silver Darlings and he plays and writes for a jazz quintet called Charm. He's also a dry witted Northerner and very friendly, which is probably why strangers agreed to sit in a caravan alone with him. PB: So, tell me about your One:One project AW: One:One evolved out of what was going to be a simple video shoot for a new single. We were going to film in the environment of the "snug," a little room with just a couple of tables with internal windows on two sides in a very old pub. As we discussed the mood I wanted to create it became more and more an installation of bits and pieces to create a special and intimate space in which to share a song with someone. This led to a trial run of the idea, with people taking it in turns to come in and have a song from me, chosen at random from cards laid out a little like tarot cards. I had been thinking a while about the correlation between the relationship between artist and audience, and that of a client with a therapist. I was also getting more and more hooked into an exploration of the potential for intimacy between an artist and an audience. So, it just fell into place that we would set up a series of interactions with individuals and film them and see what it was like. I was also drawn to the idea of trying to make a performance environment as small as possible, rather than always looking for bigger and more. I thought it would be interesting to see what would happen if we took away the mobile phones and the guys behind you talking about someone they got off with last night and without a stage or lights or a big sound system and all that. Could I tolerate being that close? Could someone else? So we gave it a try and got an amazing response. People felt able to really connect. The sense of sharing and closeness was very special. As one person described it there was a sense of "anxiety and joy" being so fully permeated by the physical sound and taken right into the story of the song. PB: And that's where you were when we talked about it last. AW: After this trial, I was desperate to have another go, with a larger community of people passing through, with complete strangers. The plan evolved to take a caravan to the Musicport Festival at Whitby in the autumn. We would deck out the van to be a special space and video the interactions and make a film out of it. I couldn't possibly afford to do that off my own back, so was delighted when Arts Council England accepted my application and made a generous award to make it all possible. Jim McGlauchlin at Musicport invited me and my crew up and we had an amazing weekend. I wanted to show that it was possible to achieve a real intimacy that was safe and not intrusive that could be enjoyable and connecting. We are so often lonely and isolated within ourselves and I wanted to see if we could find ways of sharing and enjoying each other's presence. I wanted to further explore the relationship and parallels between the connection within a therapeutic relationship and the connection we can feel with an artist through a song or a painting or a poem and what wonderful things that can do for us. I also wanted to offer the opportunity to other artists to see what it was like, and over the weekend we were able to do that, which was wonderful. PB: You talk about the experience from the audience point of view but how does it feel for you? AW: For me, it was just the best! I have so much admiration for the people that took the chance and stepped into the caravan. They were so lovely. I think I made it easier by deciding that I was just going to embrace whatever came my way. So when someone wanted to sing with me, that was an adventure I hadn't planned but we had a lovely time and she shared something very special and personal. When someone wanted to film me I was a bit thrown because I was supposed to be in charge of that! But then it was a valuable part of the process and provided something important to the film. Of course it can be anxiety provoking being so observed - they can see what I'm playing! On the other hand, we really got to share a moment and that was very special. When I see the film I pine for being there and doing that. I can't wait to do it again! Can I live in a caravan at Whitby on the sea front and sing songs to people all day - what's not to like?! PB: I might move in next door! I saw your recent social media post about copyright issues on YouTube, is that related to this project? AW: You'd be very welcome! Yeah, it's a bit of a weird one. The company that have flagged copyright turned out to be the one that Higher Rhythm release music through, including mine. So when their software found the music on YouTube they challenged my use. That wouldn't have been so bad but they had been kind of stonewalling my counter complaint! I was going spare but I think it's getting sorted now. PB: It sounds like an unexpected potential downside of being able to present your own music in your own way. So when you're not in Whitby, are you still playing to larger audiences or does One:One feel like your preferred way to perform now? AW: Indeed. Well, in some ways it must be nice playing to large audiences, but I do feel like I'm more designed for keeping it small. I love One:One and I really enjoy house concerts. In some ways I'm a storyteller and that works best fairly close up. I'm looking for contact and connection, and I'm not sure I would find that on a big stage. I'd be prepared to experiment though if Harvey Goldsmith is reading this! PB: I'll let you know if he gets in touch. So what's next? You have made the film about the One:One process, where can PB readers find that? AW: Ideally I want to pursue this whole thing further. For me, that link that seems so similar between the world of music and therapy is something I want to mine deep into. I want to deliver more One:One and film it with more cameras so we catch more of the faces of the participants. I also want to film interviews with artists, therapists and participants to more fully explore the ideas. I think this will be more on the website though rather than looking to release it as a film. The current film is being put forward for Sheffield DocFest and one of their conditions is that the film is a premiere so I can't share it all just yet. To keep up to date with One:One people can either visit the website https://www.onetoone.space/ or have a look at www.facebook.com/AndyWhitehouseOneOne. After the documentary film festival season is clear I will put the film online for people to look at. I'm always happy for people to get in touch to talk about the ideas so anyone who wants to know more could get in touch through the site! PB: Thanks Andy! What Andy doesn't mention but I spot on his site, is the opportunity to book your own One:One with Andy. That has to be a first for PennyBlack readers surely? I, for one, am so glad he continues to explore music performance in this way. It's a fascinating idea and almost startlingly intimate. Watching the film I'm struck by memories of using mobile phones at gigs. I've done it myself and seen others get so lost in trying to film and capture the performance that we miss being in the moment we are so desperate to try and preserve. Andy takes away the distance; no need to zoom in to try and see better when you are knee to knee with the performer.
Band Links:-
https://andywhitehouse.bandcamp.com/
https://www.facebook.com/AndyWhitehouseSolo/
http://thesilverdarlings.co.uk/
https://www.facebook.com/TheSilverDarlings/app/2405167945/
https://twitter.com/TheSilverD
Picture Gallery:-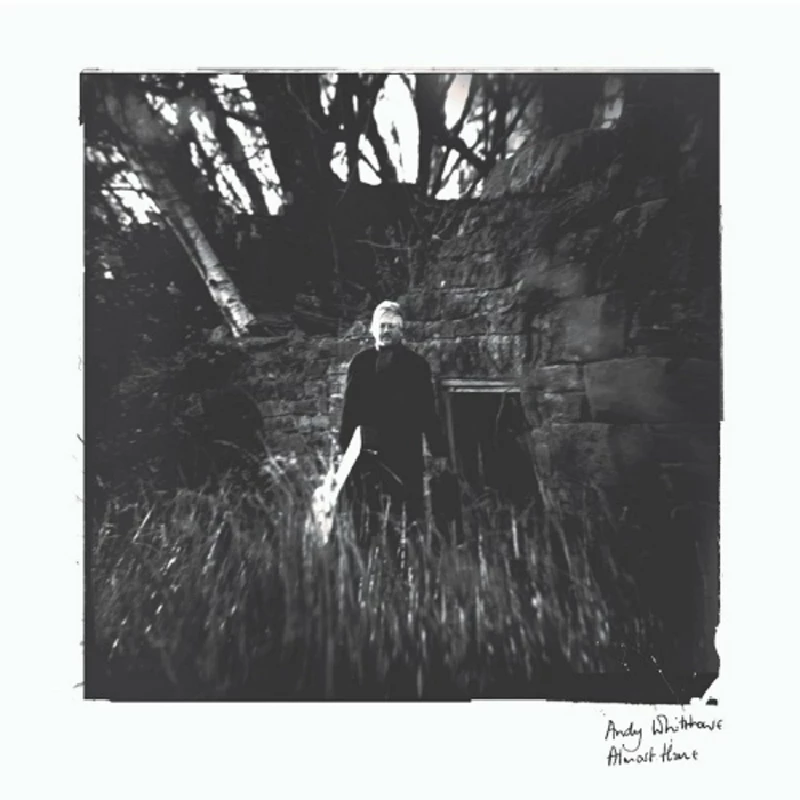 interviews
---
Interview (2019)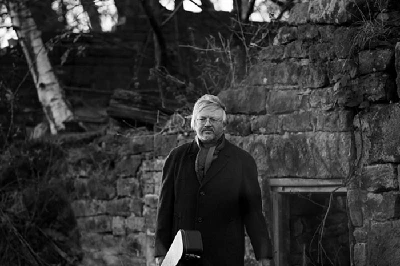 From being pursued by hordes of excited schoolgirls to playing to audiences of one, singer songwriter Andy Whitehouse has had a varied career. Fiona Hutchings chats to this well respected Sheffield musician about the personal experiences of his music.
Pennyblackmusic Regular Contributors
---