---
published: 24 / 12 / 2019
---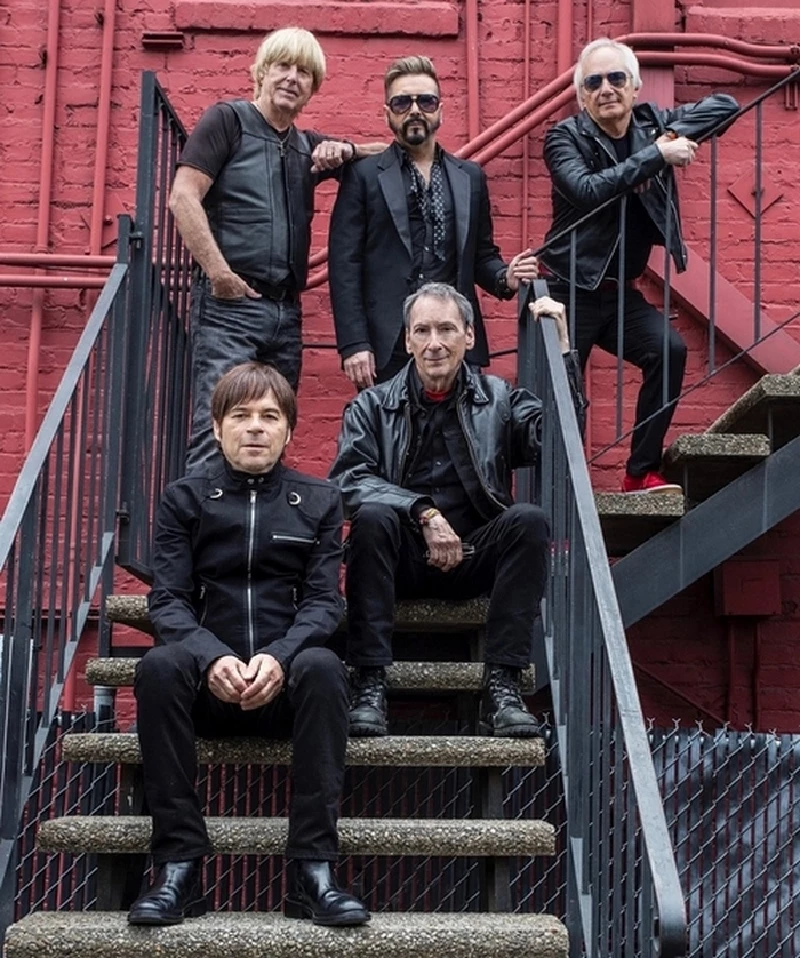 intro
Kimberly Bright talks guitarist Ruben De Fuentes and drummer Terry Rae from the early '70s LA glam band the Hollywood Stars about reuniting and finally releasing their early work.
In 1973 the LA-based, now legendary Hollywood Stars launched a short-lived but memorable career, designed to be producer and songwriter Kim Fowley's answer to the New York Dolls, something the West Coast didn't even realise it needed. This occurred shortly before Fowley assembled the Runaways, who later opened for the Stars, and if everything had gone to plan both bands would have been wildly successful. The Stars had good songs, top-level publicity, an appropriately polished glamorous image, and a stage show that audience members still remember. They held their own with bands they opened for at venues like the Whisky a Go Go, such as the New York Dolls, The Ramones, Iggy Pop and, one of Morrissey's favorites, Sylvester. But then plot twists worth of 'This is Spinal Tap', inexplicable record company decisions, and band breakups caused two of their albums to be shelved, their fine debut 'Shine Like a Radio', finally released in 2013, and this year's 'Sound City', their other "lost album", which includes their preferred versions of songs from different recording sessions. The newly reformed Hollywood Stars consists of lead singer Scott Phares, guitarist Ruben De Fuentes, and drummer Terry Rae from the original line-up, along with bassist Michael Rummans from the second line-up, and newbie rhythm guitarist Chezz Monroe. Terry and Rueben spoke to Pennyblackmusic recently about their odd history, finishing up old business, and ambitions for the future. Pennyblackmusic: How did you meet Kim Fowley? What were your experiences working with him and hanging out with him? Do you think he treated the Stars differently, better, worse or the same as other bands he worked with like the Runaways? He seems to have given them a particularly difficult time, but then again a lot of other people found him to be a difficult person to get along with too. Ruben De Fuentes: I met Kim when Terry called and asked if I wanted to play lead guitar in a band called the Hollywood Stars. I had no idea who Kim was at the time, but based on Terry's word I said sure and went to a house with a rehearsal set-up. Working with and socialising with Kim was like two sides of a coin. On one hand, he was a genius Svengali who instilled a work ethic in me that lasts through today. On the other hand, I found him hysterically funny and very entertaining to be around, and that is good for your soul! I can't speak for the Runaways, but Kim was always professional when he was around our band. But if he did not like you, he could be really nasty. PB: What was the difference in the band's dynamic between Scott as lead singer and Mark Anthony as singer-songwriter? Terry Rae: On our first album, 'Shine Like a Radio', all of the band members — except bassist Kevin Barnhill — have songwriting credits. Although it's true that Mark has the lion's share, we all collaborated with Kim on the material. Having a frontman with the stage presence and vocal prowess that Scott possesses caused a bit of an underlying rivalry between Scott and Mark. That usually played itself out on stage with sarcastic jokes aimed at each other. Pretty harmless stuff. Later, when we reformed in 1976, Mark was the only one — for the most part — singing lead and writing the new material. It was very different from the original band on stage. We were now driving the songs with two drummers and Mark became the centrepiece. He really stepped up to the challenge, writing some terrific new songs and communicating with the audience better than ever. PB: How would you describe the Hollywood Stars' place in the LA scene at the time at the band's peak? Ruben De Fuentes: Being popular in Hollywood was a fantastic thing in the 1970s; a lot of celebrities came to see us and it seemed like everyone wanted a piece of the action. Even John Lennon came to one of our shows. Most of the other groups in town did not have all that. PB: What did you think of the songs you'd recorded that were covered by big names like Kiss? Were you pleased with how they were done or did you wish that your own versions had been more widely known? Ruben De Fuentes: Being covered by the likes of Kiss and Alice Cooper was a great honor. They both did great versions of our songs — 'King of the Night Time World' and 'Escape', respectively — and God bless them, because it led to rock fans hearing our songs. It also provided a good kick in the pants for the Hollywood Stars to reunite in 1976. We felt that if our songs were good enough to be covered by Kiss and Alice Cooper we were definitely doing something right. PB: How did you come to have the recordings from the second album? What did you have to go through to take possession of them, clean them up, and release the songs? What made you decide to finally do it now? Terry Rae: We had been dropped by Columbia so the 'Sound City' album was originally recorded in 1976 with the intent of winning the attention of another major label. We were hoping that we could sell it as a finished product or use it as a demonstration tape. With the help of producer Neil Merryweather, the 'Sound City' songs did pave the way for us to sign to Arista Records, but unfortunately Arista made us re-record the songs with a new producer. The original 'Sound City' tapes were shelved, and it wasn't until a few years ago that we came up with the idea of releasing the original tapes. We strongly felt that the original Merryweather recordings were less slick, and more indicative of our live show at the time. When we decided to get back together for a live show in 2018, we all liked the idea of finally having 'Sound City' out there in its original form. We had the tapes baked, and the resulting CD cleaned up and mastered. All the frequencies were adjusted, noise and pops were reduced or removed. I guess it took so long because everything had to be right for it to happen. We had already released the previously-shelved 'Shine like a Radio' album in 2013, and Scott's son had shot a video of us miming 'King of the Night Time World' to coincide with its release. Next, it was time to play, and our first reunion show happened in November 2018. PB: Were there music business dealings that you agreed with/went along with as young musicians that you would be less agreeable about if you were in the same situations now? Terry Rae: The most obvious thing that typically occurs when a band signs to a major is that you lose control. Labels have a tendency to look at which acts are selling, and then market you to fit that same niche. If you push back, you're labeled as troublemakers and they use that as an excuse to not put marketing dollars behind the album. Bands can also get matched with producers that don't really "get" what the band is about, or try to force the popular production techniques of the day on an album. That certainly happened with our Arista album — too many string arrangements for a rock 'n' roll band. It's easy to say now that you wouldn't be put in the same situation again, but it's not always possible to do things your way. PB: What other bands have the members formed since the last breakup of the band in 1978? Ruben De Fuentes: I'll rund own a few highlights. After the first break-up in 1974, Scott was the lead singer in a local rock band called Hero, which released a pair of albums. After the second break-up in 1978, Terry worked security at the Whisky which led to a long career as a security professional. Mike went on to play bass and sing backup for the Kingbees, and more recently he reformed his original teenage band, the Sloths. I rejoined Steppenwolf in 1987 for a short time and later I played with Susan Lynch, the Equalizers, Secret Service Band, Firefly-1, and others. PB: Favourite story from the Whisky? Terry Rae: Two events stand out for me. The first was seeing Angie Bowie dancing at the front of the stage to her favourite song of ours, 'Shine like a Radio'. The other was having Iggy Pop frantically jerk around on stage as we played 'Satisfaction'. He was completely out of control and it was an awesome thing to witness. PB: Thank you.
Band Links:-
https://www.thehollywoodstarsband.com/
https://www.facebook.com/thehollywoodstarsband/
https://www.rubendefuentes.com/
Play in YouTube:-
Picture Gallery:-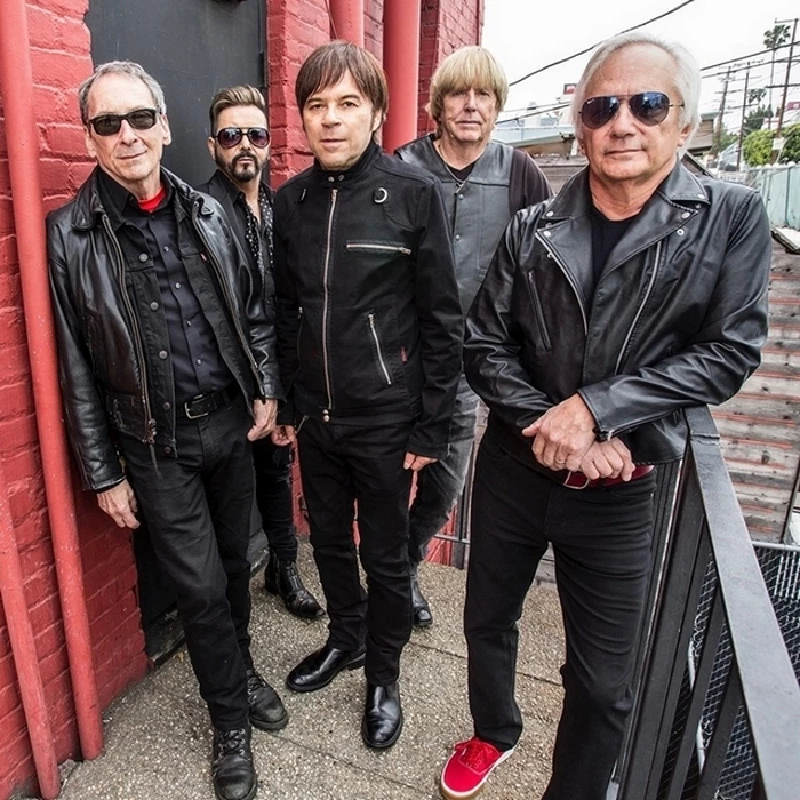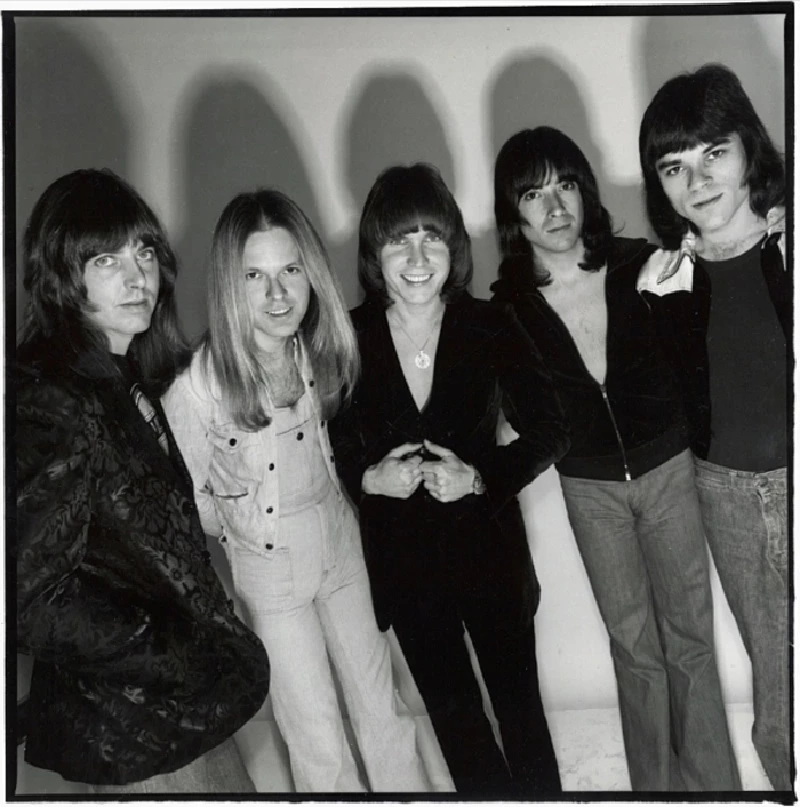 profiles
---
Profile (2019)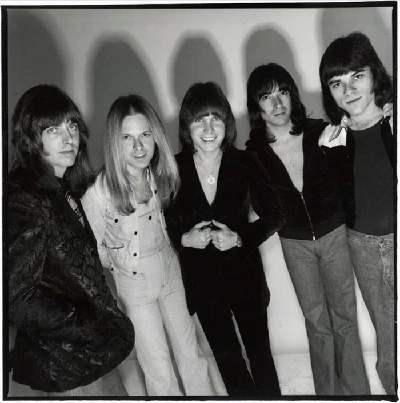 Kimberly Bright reflects on the career of the ill-fated and now reformed '70s Los Angeles glam rock group the Hollywood Stars, whose lost second album 'Sound City' has been finally released after 43 years.
Pennyblackmusic Regular Contributors
---