---
published: 14 / 1 / 2019
---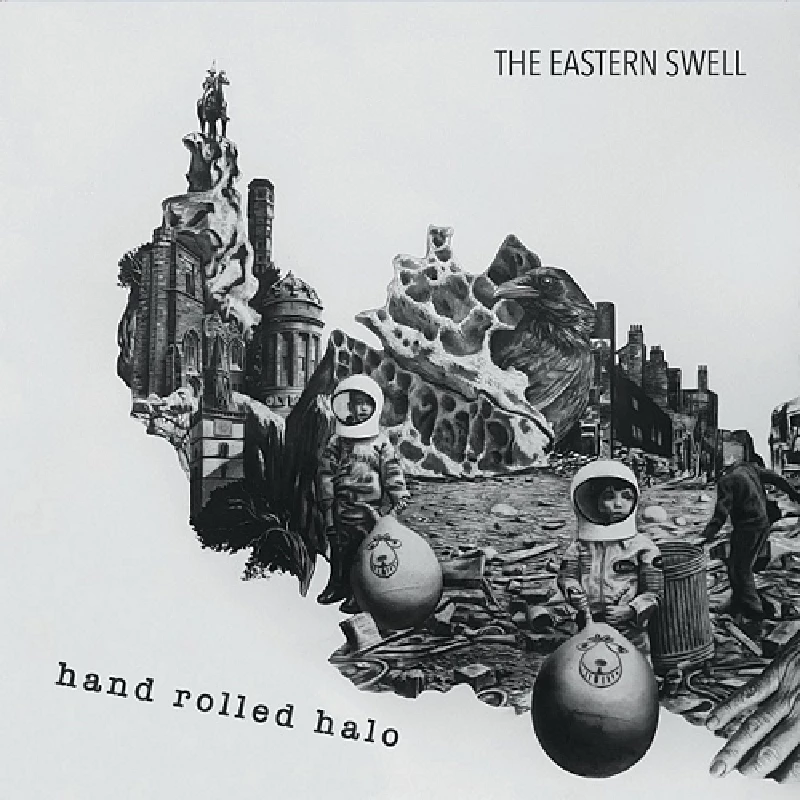 intro
Fantastic second album from Edinburgh-based band the Eastern Swell who merge folk with elements of psychedelia, jazz and prog rock
The Eastern Swell are a curious hybrid. The Edinburgh-based band are essentially a folk outfit – one can hear the influence of Fairport Convention, the 60's Canterbury folk movement and Bert Jansch in their sound – but they merge this with elements of psychedelia, jazz and prog rock. 'One Day, A Flood', their 2016 debut album, was a stunning compound of Maths-focused rock, and, while their second album 'Hand Rolled Halo' is a more under-stated and slightly softer-focused record, it builds and expands further upon this successful formula. The magnificent opening track 'Miles from Home' sets out a blueprint for a lot of what is to follow with its neat changes in time signatures and chord patterns. It feels like several different tunes are waiting to burst out of this first song. In lesser hands this could have simply sounded messy or as overkill, but main songwriter Chris Reeve's taut guitar work, Neil Collman's creeping bass lines and drummer Andy Glover's steady drum work are sharp-focused throughout and it never slips out of gear. Throaty-voiced singer Lainie Urquhart was a haunting force on 'One Day, A Flood'. She appears on just six of the eight tracks on 'Hand Rolled Halo', and is an equally magnetic, imposing presence. On 'Miles from Home' she captures the world-weary determination of someone who has been trampled upon time and time again by life, but who yet refuses to be broken down or to give up on it ("Fallen from grace and I'm sure you can tell/I try not to think when I'm not feeling well"). 'Blackwaterside', which was also covered by Sandy Denny, is a rearranging by Reeve of a traditional folk number and tells the time-worn tale of a girl promised the world by a man, but who finds him gone by morning. Urquhart nails the bruised hurt of the girl and her anger both with him and herself at her own naivete ("There's not a girl in your crass and bitter world as easily led as me/But when all the fish can fly and the seas have run dry/Then, and only then a man you'll be"). After the lounge jazz of instrumental 'The Game', there is, however a twist as 'Blackwaterside' is reprised as 'Down Again by Blackwaterside', but this time the story has a happier end with Urquhart this time meeting her man on her own as well as his terms and keeping him ("The wind picks up and blows your hair/I see loving in your eyes down by the waterside"). A further highlight is the exuberant 'Zeitgest', which pushes to the fore guest musician Al Hamilton's piercing gypsy jazz trumpet. On the penultimate track 'The Scene', in which Urquhart makes her last vocal appearance of this album, its central lyrical theme of finding hope against the odds is brought to a conclusion. With a running time of six-and-a-half minutes, it starts with a softly weaving guitar pattern from Reeve and Urquhart remorseful after having had some kind of fall out with her partner ("I'm sorry about the scene/When I've started it's hard to reign it in"). As the tune kicks in, pushed up by Glover's insistent drum beats, it becomes increasingly orchestral with Hamilton's squealing trumpet and co-producer and engineer Harvey's swirling cello also having a part to play and in the album's most dynamic moment Urquhart repeating over and over a defiant mantra of renewed hope ("Climb the hill and I will meet you up there/All the bells will chime for you and me"). 'Hand Rolled Halo' is then concluded with another jazz-influenced instrumental, the meandering and slowly fading out 'Dreaming of St Jude'. At just 34 minutes long, 'Hand Rolled Halo' packs a remarkable amount of ideas into its relatively short running time. Musically complex and lyrically rewarding, it is a consistently compelling experience from a band who have taken the influences of the past and then done something original and new with it.
Track Listing:-
1
Miles From Home
2
Blackwaterside
3
The Game
4
Down Again By Blackwaterside
5
Spindrift
6
Zeitgeist
7
The Scene
8
Dreaming Of St. Jude
Band Links:-
http://www.theeasternswell.com/
https://en-gb.facebook.com/theeasternswell
https://twitter.com/theeasternswell
Label Links:-
https://www.facebook.com/Stereogramrecordings
http://www.stereogramrecordings.co.uk/
https://twitter.com/jcwthoms
https://www.youtube.com/user/stereogramrecordings
interviews
---
Interview (2019)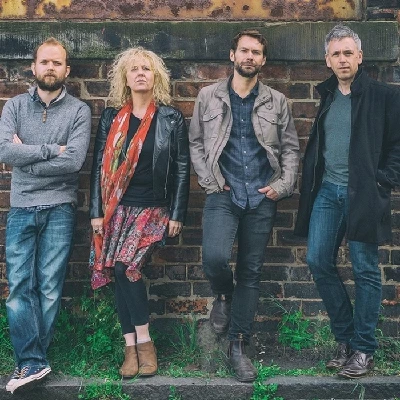 Chris Reeve, the main songwriter, lyricist and guitarist with Edinburgh-based group the Eastern Swell, speaks to John Clarkson about his group's second album 'Hand Rolled Halo', which combines elements of folk, jazz, 60's psychedelia and prog rock.
Interview (2016)
reviews
---
One Day, A Flood (2016)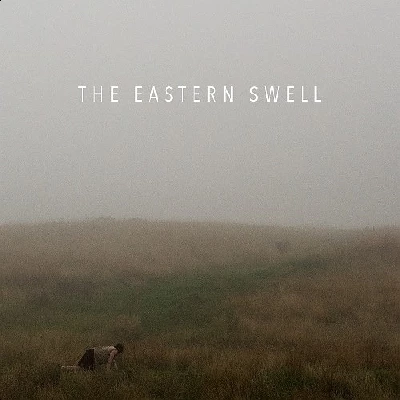 Extraordinary debut album from Edinburgh-based alternative rock band, the Eastern Swell
Pennyblackmusic Regular Contributors
---