---
published: 22 / 12 / 2016
---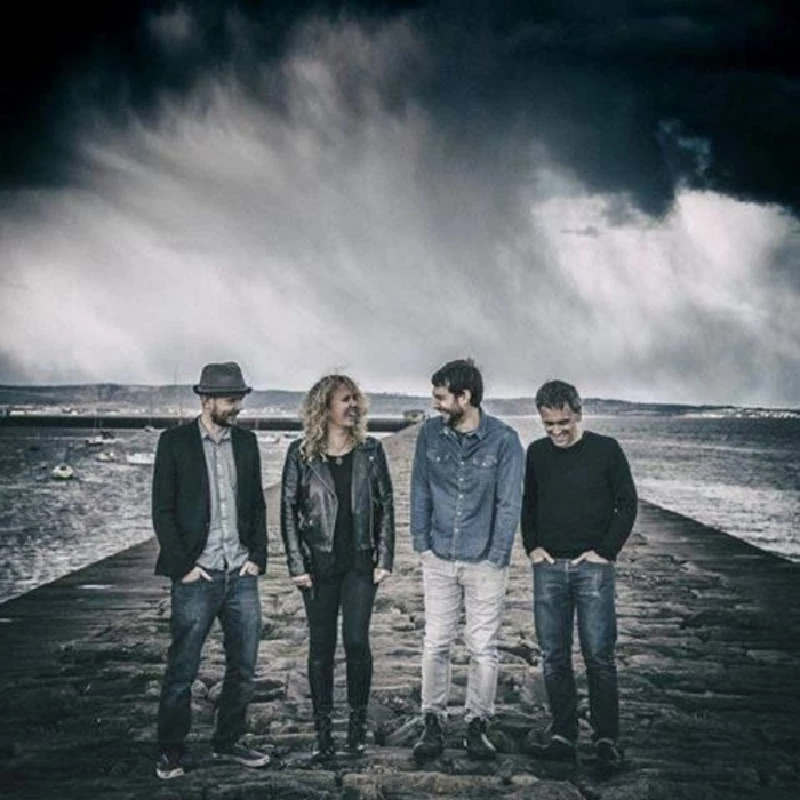 intro
Chris Reeve, the main songwriter with Edinburgh alternative-based group the Eastern Swell, speaks to John Clarkson about his band's debut album, 'One Day, A Flood'
Edinburgh-based group The Eastern Swell have recently released their debut album, 'One Day, A Flood'. The band, which consists of Lainie Urquhart (vocals, tambourine), Chris Reeve (guitar, vocals), Neil Collman (bass, vocals) and Andy Glover (drums and percussion), first formed in 2014 out of the ashes of another Edinburgh outfit Lainie & The Crowes. Breathtaking in its eclectism, 'One Day, A Flood' combines elements of folk, psychedelia, prog, punk and math rock, often in the same song, with thought-provoking, literate lyricism, and has been released on rising local label Stereogram Recordings (The Band of Holy Joy, the Cathode Ray, Roy Moller, Lola in Slacks, St. Christopher Medal and STOOR). The tone of 'One Day, A Flood', as its sepia-coloured front cover which shows a girl crawling across a desolate landscape implies, is often bleak and intense. Its tracks include titanic-sounding opener 'Rattling Bones', which reflects with a typically intelligent lyric about the need for stability as one gets older. The surging country rock of 'What's Done is Done' is about the damage inadvertently that we do to each other when we are in a relationship, while the protagonist of blistering closer 'Run Down Country Palace' Miss Haversham-style decides it is safer to abandon the world rather to face it full-on. Pennyblackmusic spoke to main songwriter Chris Reeve about the Eastern Swell and 'One Day, A Flood'. PB: Who were Lainie & The Crowes? Was it the same line-up or was it an entirely different band? CR: There was one other member who played guitar and also mandolin. I guess that psychologically speaking we were a different band because, although we otherwise had the same line-up, our sound was more Americana-oriented and in the direction of acts like Gillian Welch. There were touches of the sort of pastoral psychedelia that we do now. There were elements of that already there, but we were more rooted in Americana and also folk. We played together as Lainie & The Crowes for about a year and a half, and then changed our name to the Eastern Swell in 2014. PB: Some of you are Scottish but some of you are from down South. Are you all based in Edinburgh now? CR: Yes, we are all in Edinburgh. We all live near each other on the North side which makes things pretty easy. Neil and I are both from the South East and the outskirts of London originally, while Lainie and Andy are both from Edinburgh. Neil and I have lived in Edinburgh for many years though so it feels like home to us. PB: Why did you call the album 'One Day, A Flood'? CR: Originally I had the idea of a longer title of 'One Day, A Flood Will Come With The Rain'. The album is about the outpouring of various emotions, many of them dark, but there is also rapturous joy about the birth of a child on 'Temples'. The music is also diverse in terms of its genres, and the idea of a flood - with this whole mix up of things happening and everything getting churned up together - seemed to fit. So, that was the working title and then Neil said, "Why don't we shorten it down?" and so it became rather than saying the whole phrase more suggestive. PB: The Eastern Swell spans many genres often in the same song. What do you see as your main influences or is that an impossible question? CR: That is very difficult. Lainie loves that Americana sound, so we were listening to a lot of 'One Day, A Flood' when we were writing that album. I was also listening a lot to the Flaming Lips, Fairport Convention, Cat Power and Syd Barrett. I absolutely love Barrett's stuff and early Pink Floyd. I love the fragility of his music and that sense in his lyrics that there is something dark underlying them. From the proggier end I was listening a lot to bands like King Crimson – I think '21st Century Schizoid Man' is just incredible - and then there was a lot of early punk too which in turn referenced the 1970s and that scuzzy lo-fi sound of so much of that era. So, mix that together and that is probably the basis for 'One Day, A Flood'. PB: The music on 'One Day, A Flood' also involves lots of complicated time signatures. How easy or difficult was it writing the songs for this album? CR: A lot of the songs I wrote for the album tended to have a melody or a chord or a hook, and I would work on that and have that as the structure of where we were going with the song. Then I would work on something else and there would often be points in which elements of songs would work their way into each other. I would bring them to rehearsal, and we would work out the differences in time signatures and stuff there. The songs tended to grow organically. I don't recall them generally being particularly complicated to do. On the last section of 'Too Little, Too Late' which Neil wrote, he wanted something playful and complicated in terms of the time signatures and came up with a really lovely riff, but that needed quite a bit of work on it just so it sounded smooth. We always seemed to know where we were going with the songs. A lot of our songs come out sounding quite different than in their original drafts, but we all tend to understand how it is going to work overall. PB: The album was produced by Pete Harvey who has worked with Mersault and King Creosote. What do you think he brought to the album? CR: We told him that we had this this idea for creating an album like people used to listen to, a sort of 1960's/1970's record, the type of thing that you might have on vinyl and that you would listen to all the way through, and that we wanted it to have a prog/folk sound to it. He just seemed to know immediately the direction that we wanted to go in. He brought a brooding, dark sound to the lower registers. What we had done originally was record layer upon layer of guitars, and we recorded more than we needed. Pete has got a great ear for putting sounds together, and he proved very helpful at taking some of those out and keeping the bits which sounded best together. He also played cello on some tracks. As he is an amazing musician and has worked with these great bands that are very successful, he was able to bring knowledge to the process which as it was our debut album was really useful to us. He helped to steer us. Creatively we were already a lot of the way there but once we explained it to him he knew exactly what we wanted. PB: How did you become involved with Stereogram Recordings? CR: I wanted if possible to put it out through a label because that I felt that would really help with getting it out and getting it heard. It is really difficult for bands that aren't signed to labels. I researched a whole load of different record labels and Stereogram just seemed to have something. The bands on the label were of a style and a sound that seemed to suit our sound. I am not saying that in terms of genre that they were the same because its roster ispretty eclectic, but the ethos seemed right and the influences of those bands are similar. If you listen to either the Cathode Ray or St. Christopher Medal, both their influences are very wide, but like us they take a lot from the 1960s and 1970s whereas, I guess, Lola in Slacks have a more of a 'Velvet Underground and Nico' sound, which again we take a lot from. Amazingly Jeremy Thoms, who owns Stereogram came back to us and was equally enthusiastic about us. PB: If you listen to those bands and also the others on Stereogram Recordings, they also put a strong emphasis on their lyric-writing. CR: I love literature. It is what I did my degree in, studying English Literature and I have always had a passion for writing. I see lyric writing as being like writing poetry. You're right. The bands on Stereogram do have, I guess, a maturity in their lyricism. PB: 'Rattling Bones' is about the impermanence of things and the need for stability as we get older. What inspired that? CR: I will be forty in March. That impending milestone had a huge influence on that song. You have got to be happy when you get to these milestones, but it also brings things to mind the fragility of things. PB: 'What's Done is Done' reflects upon the agonies we put each other through whether we mean to or not. Do you think that is reflective of all relationships? CR: Neil wrote 'What's Done is Done', but we have talked about it, and, yes, I do. It is a universal theme. It is the sort of thing that T.S. Eliot talked about a lot in his poetry - the double-sidedness of love and relationships - and it is the same with everyone if they are being honest. It can deepen the relationship, I think. You might have an impact on people due to your own emotions, but at the same time more often than not it develops a stronger bond between people. PB: 'Run Down Country Palace' is about someone who decides it is easier to abandon the world and hide away in a crumbling county mansion rather than face up to what is going on. Was that written about anyone in particular? CR: If you lead a privileged life, it can be easy not to engage in things and to sit back and say, "Well, it is not something that I need to concern myself with. That is someone else's problem." It is a selfish attitude, but one which is quite easy to slip into. Although it is not aimed at anyone in particular, it is about that middle England kind of mentality. PB: The cover of 'One Day A Flood', with its photograph of a girl crawling over a misty moor, is fantastic. Where was that cover photographed? CR: I think it might have been Arthur's Seat in Edinburgh but I am not sure. The photo was taken by Wojtek Kutyla and he is a good friend of Neil's. He is an artist and a photographer and he had lent us a lot of his photographs with the possibility of using one of them on the front cover and that one stood out. It kind of says it all. It has got the pastoral element and it looks very Scottish, but there is a mist falling and it looks very bleak and the figure is, as you say, crawling across an empty landscape and there are elements of the songs that mirror that. You're not quite sure what is going on but you know that is not quite right. PB: Will you be touring to promote 'One Day, A Flood'? CR: Yes, but not immediately because what happened after our launch gig for the album in September was that Andy and his wife wife had their first baby. We knew that we would have to take some time out for that, but hope to be back up and running soon. When everything has settled there, we will be doing more gigs and promoting things. PB: What other plans do you have for the future? Have you begun work on the second album yet? CR: I have written around nine songs and lyrics. They are not complete "songs". I have brought them to the band to rework them. We have played them in rehearsal and a few of them we have had tentative goes at. Neil has some songs up his sleeve, so once Andy's baby is settled we will also be working on that material as well. PB; Thank you.
Band Links:-
http://www.theeasternswell.com/
https://en-gb.facebook.com/theeasternswell
https://twitter.com/theeasternswell
Picture Gallery:-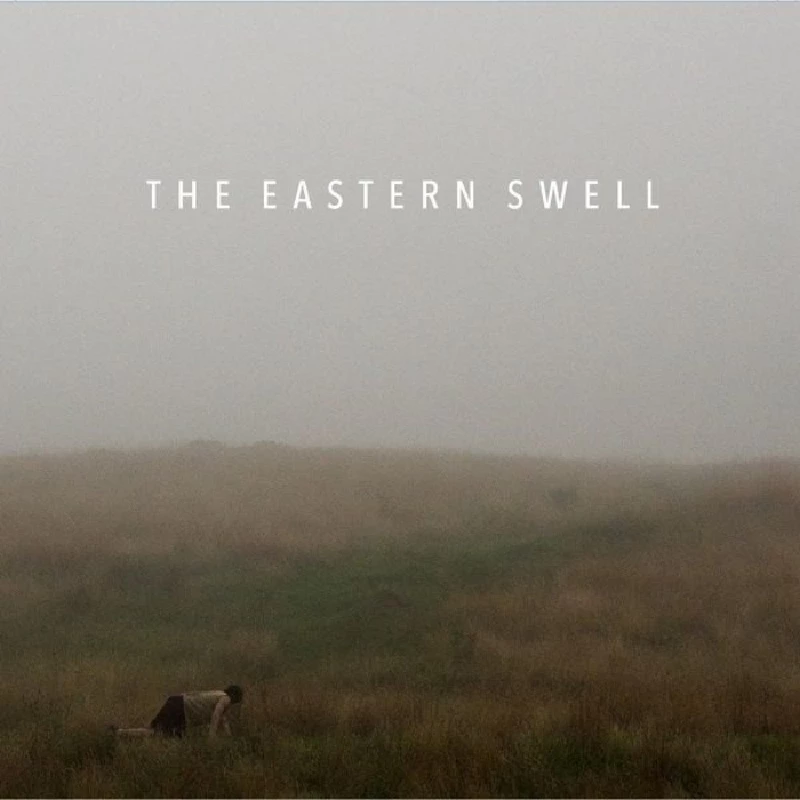 interviews
---
Interview (2019)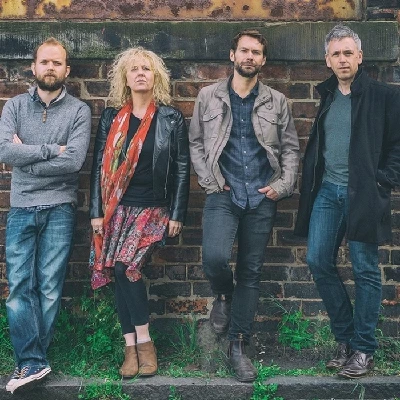 Chris Reeve, the main songwriter, lyricist and guitarist with Edinburgh-based group the Eastern Swell, speaks to John Clarkson about his group's second album 'Hand Rolled Halo', which combines elements of folk, jazz, 60's psychedelia and prog rock.
Pennyblackmusic Regular Contributors
---