---
published: 27 / 11 / 2018
---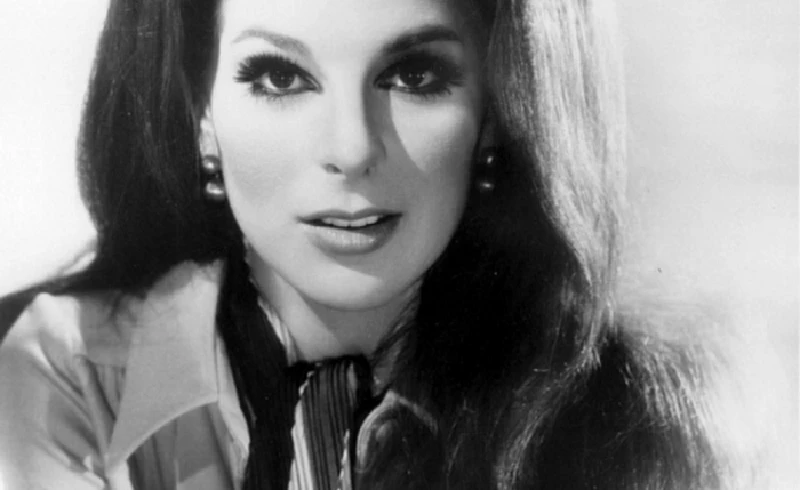 intro
Malcolm Carter reflects on the box set of 2018 from Bobbie Gentry, which consists of seven albums plus another seven albums worth of bonus tracks together with an extended 'Live At The BBC' from this year's Record Store Day as well as a hardback book.
There has been a plethora of box sets released this year. Most have been thoughtfully assembled and, in general, the sound quality improved. Apart from a couple of mishaps such as a rare single being listed when the actual CD features a different take (Hi, Mott) or the claimed newly remastered sound sounding exactly like the remaster we have already paid out for a few years back and offering nothing new (you're Nut is really Gone if you fork out over 70 quid for that anniversary box set) there have been more than a handful of box sets worth our hard-earned. But even with box sets and anniversary editions from major artists such as The Band, Love, The Beatles, The Kinks and John Lennon the box set of the year award must go to Bobbie Gentry. Or to those who have worked on 'The Girl From Chickasaw County', an eight CD and hardback-book box set which contains all of this remarkable artist's work for Capitol Records. Considering that Bobbie only troubled the UK singles chart a total of four times between 1967 and 1970 (and her only number one wasn't even the one song she is remembered for) and that only two of her half-dozen albums reached the album top 50 charts it's maybe something of a surprise that it's not only the presentation of this box set that sets it apart from the others released this year but the quality of the songs and performance will be a revelation to those who only know the hits. Bobbie Gentry seemingly came out of nowhere in 1967 with 'Ode To Billie Joe', this mysterious tale of a couple of teenagers from the Mississippi Delta capturing the imagination not just of those who bought records but of anyone who heard the song blaring out of the radio that summer. And we still don't know what Billie Joe McAlister and his girlfriend threw off the Tallahatchie Bridge or why he took his life the next day… Although many think otherwise there was a lot more to Bobbie Gentry than a couple of hit singles. She was probably the only female singer/songwriter of her generation whose music didn't fit into any one neat category therefore making her popular with a wide audience of music lovers. Bobbie also, although it maybe was not so obvious at the time, paved the way for those who followed in her footsteps to have a little more control of the way their music was produced and their image. Bobbie Gentry, was, without a doubt, one of the most important artists of the '60s and '70s. On her debut album, named after her first single, Bobbie fused elements of jazz, blues, country and folk to produce her own unique style; throw in that swampy quality that held some of her songs together and, coupled with her sultry, husky vocals, it was impossible to ignore this singer. It's some indication of Bobbie's talent that she was offered her own BBC2 series in 1968; Bobbie recorded three series of these shows for the BBC, the last being shown in 1971. By the mid-seventies after appearing on numerous TV shows Bobbie was playing the major hotel theatres in Las Vegas. But it appears that her last public appearance was at The Country Music Awards in 1982; aged just 40 Bobbie Gentry seemed to leave the music business behind, no new music has been forthcoming since and no new interviews have been published. While there have been numerous compilations of her work frequently issued through the years, most just recycling her most well-known numbers although a few have reached beyond this and kept her music and name alive, it's not always been so easy to track down her seven albums. The duet album Bobbie made with label-mate Glen Campbell has been one of the easiest to track down but to get the full picture before this box set fans had to purchase all three of Australian label Raven's two albums on one disc to get decent copies of Bobbie's solo albums. The Raven sets were of their usual high quality and two of the CDs included a few bonus tracks making them essential for Bobbie's fans. But now Universal Music has not only included all six of Bobbie's solo albums in this box set but added the Glen Campbell duet set along with an extra CD 'Live At The BBC' (an eleven-track vinyl version was released for Record Store Day earlier this year, the CD featured in the box set has 26 tracks), along with an informative hardbacked book, mastering being carried out at Abbey Road, eight postcards from various stages of her career, a replica of the original lyrics to 'Ode To Billie Joe', and a bunch of bonus tracks tagged on to the end of each album, sometimes more than doubling up the original count of songs featured, which makes 'The Girl From Chickasaw County' a must-buy box set of 2018. As sonically good as the Raven Label CDs are technology has moved on in the ten years since they were issued and these Abbey Road masters now have the edge over those CDs. The original debut album, 'Ode To Billie Joe' was a ten-tracker, nine of the songs are written by Bobbie; the one cover being her version of 'Niki Hoeky' and it is supplemented here with a further ten songs, some demos of tracks which appeared on the album. The album kicks off with 'Mississippi Delta' which, if it were not for the success of the 'Ode To Billie Joe' single would have been Bobbie's signature song. It's an irresistible slab of swampy blues and in the style for which Bobbie is most remembered. That it's followed by a dreamy ballad, 'I Saw An Angel Die' in complete contrast to what has just gone before showed courage and also a very early sign that it was impossible to pigeon-hole Bobbie's music. The title track of this box set follows on that debut and mixes elements of 'Ode To Billie Joe', especially with her trademark finger-picking guitar, with that of the gothic swamp of 'Mississippi Delta'. Bobbie's version of 'Niki Hoeky', maybe best known to UK readers by P.J. Proby's version, slots in nicely with Bobbie's own compositions; a spooky slice of Cajun funk that sounds so right in Bobbie's hands. The demos are not just filler either; they highlight Bobbie's skill on the guitar. Bobbie's second album, 'The Delta Sweete', released in March 1968 has been hailed as being a concept album of modern life in the American South. Only eight of the dozen songs were Gentry originals this time. The songs were linked by short instrumental intros and outros; it's telling that the majority of non-originals are songs that were staples of the British R & B groups of that time. They suit Bobbie's raspy vocals perfectly and accentuate the eerie swamp vibe that flavoured so many of her recordings. Bobbie's version of J.D. Loudermilk's 'Tobacco Road' is one of the best of this much-recorded song. 'Local Gentry' was also released in 1968 and of the eleven songs on the original alum only five were written by Bobbie. The opening song, 'Sweete Peony', is a typical Gentry Southern blues-hued track while the following cut, 'Casket Vignette', also written by Bobbie, shows a completely different side of her. It shows Bobbie's pop sensibilities perfectly while lyrically the song displays unexpected dark humour. There's a version of 'Come Away Melinda' which isn't as chilling as the version by Tim Rose but Bobbie's calming vocals take the song into uncharted territory. There are three Beatles songs featured; 'The Fool On The Hill', 'Eleanor Rigby' and 'Here, There And Everywhere'. Bobbie's take on the latter is absolutely gorgeous and her arrangement of 'Eleanor Rigby' isn't far behind. Bobbie's duet album with Glen Campbell was also issued in 1968 and has been unfairly judged through the years. Maybe it's the move into country territory that upset Bobbie's fans but should we really complain when two musicians of this caliber team up? To call the results, as some have, as MOR is insulting. Campbell was surely one of our most underrated vocalists and guitarists. While the songs on the duet album certainly don't have the swampy funk that coloured a lot of Bobbie's work there's little to fault in the performances. Their version of 'My Elusive Dreams' is one of the best. The original ten-track 'Touch 'Em With Love' featured only two original songs. While there is a country-ish element to 'Greyhound Goin' Somewhere' the album finds Bobbie leaning in a more R & B direction on some songs. The inclusion of Dusty Springfield's 'Son Of A Preacher Man' is particularly telling as to what Bobbie was aiming for. That said, there's a version of Jimmy Webb's 'Where's The Playground, Suzie (Johnny)' which is almost as effective as the Glen Campbell take. The album also includes Bobbie's biggest UK hit, Bacharach & David's 'I'll Never Fall In Love Again'. At the time of release, it was, despite the lack of original songs, Bobbie's most eclectic and some would say, satisfying set to date. 'Fancy', Bobbie's sixth album, also featured 'I'll Never Fall In Love Again' and was even renamed after that single in the UK even though it had already been part of Bobbie's previous album. The rest of 'Fancy' was produced by Rick Hall at his Fame Studios in Muscle Shoals and Bobbie's blue-eyed soul sensibilities shine through, hardly surprising given Rick Hall's track record. The bonus tracks on this set include 'In The Ghetto', 'Apartment 21' and a couple of festive songs recorded for a compilation, 'The Christmas Sound Of Music'. Those performances are as good as anything on the original album and make 'Fancy' a highlight in this box set. In 1971 Bobbie released her final album, 'Patchwork'. It was an album of originals and produced by Bobbie. Once more orchestral interludes linked songs which prove that Bobbie was still writing little stories set to music as she displayed on her first single way back in 1967. The voice had mellowed a little and there was less of that swamp-rock we had come to expect from Bobbie but the album showed her in a new direction, one, that had she made more albums, would have maybe raised her profile once more. The 'Live At The BBC' CD contains 26 tracks and shows what a great live vocalist Bobbie was. It includes the very first song Bobbie ever wrote, 'My Dog Sargent', at the age of seven. It's short but even at that age shows more than a budding talent. Box Sets are often topped-up with bonus tracks that even the artist's greatest fan wouldn't play more than a few times; the majority of the bonus tracks on 'The Girl From Chickasaw County' will not be skipped; they are never less than fascinating and one wonders why they haven't been commercially available before. Bobbie Gentry might not carry the weight that some of the more famous names who have box sets released in 2018 do but 'The Girl From Chickasaw County' shows what a major and unique talent Bobbie was and the presentation of this music cannot be faulted; it's first class and then some.
Band Links:-
https://en.wikipedia.org/wiki/Bobbie_Gentry
Picture Gallery:-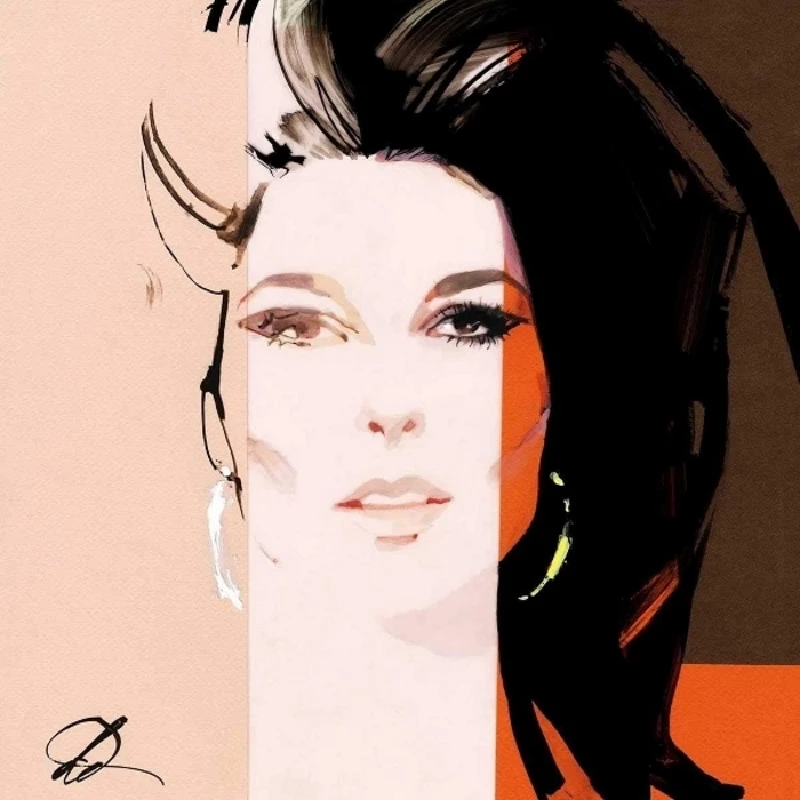 Visitor Comments:-
881

Posted By: Daniel R. Drown, Toledo, Ohio, U.S.A on 26 Nov 2018
I really enjoyed this article. We Americans owe the Brits for making this project a reality. The sad fact is Universal Music Group (U.S.A) had little interest in this project. The spark came from across the pond. Bobbie Gentry was only the second female artist in America to obtain a million selling studio album(The first was Barbra Streisand ). She was the first ever to have a #1 country and pop album and the first( with label mate Glen Campbell) to have a country duets album strike gold. Her monster hit, Ode to Billie Joe, is the biggest selling female single in the history of Capitol Records and #10 on their all time hit list. A further four singles from her sold over half a million copies. So why was she basically ignored by Capitol records for four decades? I believe the answer has to do with her intense ambition in a recording studio to have a certain level of control in the process. Decades ago, a jr. a&r man who worked at the label, informed me of the boys club backlash she endured. It reached it's fever pitch with her 1971 studio album PatchWork. Her crime: she wrote ,produced and helmed the sessions. An element at the label actively worked to destroy the commercial viability of this expensive project. Tactics include destroying promotional material set to go out to record stores and radio stations and it was even suggested sales were altered in the accounting department. Bobbie Gentry never got over it. She switched gears and poured her massive creative energy into her highly successful Vegas shows.. By the mid 1970's she was commanding 125k a week working for The Howard Hughes organization and was one of the very few who had access to the eccentric billionaire. It has taken four decades and the ingenuity and drive of producer Andrew Bait and others to bring back in sharp focus what this great artist accomplished in a recording studio. The depth and timeless quality of much of the material is a revelation even to fans(like me) who though they had a full grasp of her artistic triumphs.
---
Pennyblackmusic Regular Contributors
---