---
published: 3 / 11 / 2018
---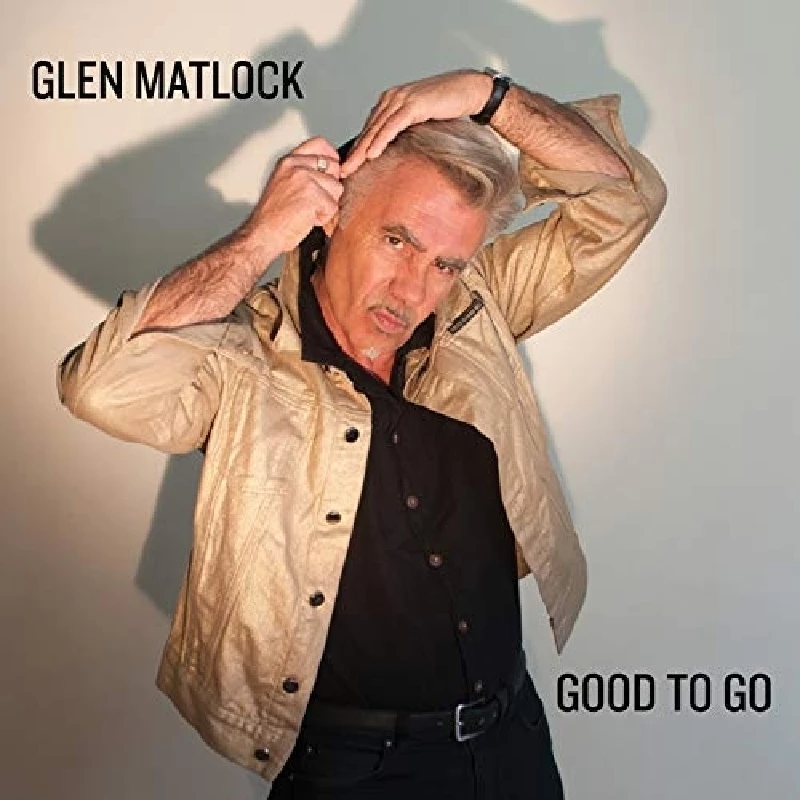 intro
Solid rock and roll-influenced latest solo album from former Sex Pistols bass player Glen Matlock
Looking back, I was probably born about eighteen months too late to really appreciate the seismic shift in the cultural stasis that the arrival of 'Punk Rock' gave. I just missed out on the legendary Erics, but was shit-scared of walking past all the punks hanging around Probe in my native Liverpool when it was in its Button Street pomp. So with regard to the Sex Pistols, I had well and truly missed the boat. I watched from afar, as they staggered on from one media outrage to another, and then onto disappointment, dissolution and ultimately an untimely death. The Pistols to me then were Rotten, Vicious - the front of stage pantomime anti-heroes - and the other two blokes, who always looked like the real villains in the outfit, up and ready for the caper. When I eventually discovered the existence of a bloke called Glen Matlock, who used to be in the Sex Pistols, it was like Pete Best had a new drinking buddy. And herein lies the problem. Glen Matlock will always have that albatross around his neck of the Sex Pistols, the band that were at the vanguard of shifting those musical tectonic plates in such a muscular fashion. That isn't a bad thing, in the grand scheme. And he has collaborated over the years with other luminaries such as the Damned, Rusty Egan and the mighty Kirk Brandon. But anything coming after flirts with the whiff of anti-climax. Matlock's latest offering, 'Good To Go', is a pleasant enough sonic distraction, and I can imagine it being played ad nausea in some vintage 1950s American boutique, encouraging you to make that retro, authentic purchase. It is also quite amusing to try and trace elements of Matlock's musical DNA straight back to 'Never Mind the Bollocks'. For example the start of 'Cloud Cuckoo Land' or certain guitar licks in 'Wanderlust' echo the "meisterwork". 'Good To Go' is an okay, solid rock 'n' roll album that connects all the dots and plays safe with its production values. And there are some tracks that elevate themselves above the stock. 'Hook in You' is lyrically playful and showcases some great guitar work from Earl Slick. The following track, 'Montague Terrace (In Blue)', is probably the most interesting track, built around an anthemic hord progression, lovely atmospheric vocals, and Matlock's backing band give it the full justice it deserves. It is hard to shake off the past, and album reviews like this are guilty about harking back to it. But its relevant as Matlock co-wrote some of the most culturally important pieces of music of all time. He is an artist, and is still doing what he can only do - write and play music. So hats off to him. The only sad thing was at his August Boisdale Club gig you got a three course meal if you paid the extra Gory, which is light years away from the sentiments on show at the Manchester Free Trade Hall at that gig. But to appropriate one of your song titles Mr Matlock, 'Keep on Pushing' - you have earned it, and nobody, but nobody, can take that away from you.
Track Listing:-
1
Won't Put the Brakes on Me
2
Wanderlust
3
Sexy Beast
4
Speak Too Soon
5
Piece of Work
6
Hook in You
7
Montague Terrace (In Blue)
8
Cloud Cuckoo Land
9
Strange Kinda Taste
10
Chill
11
Couldn't Give a Damn
12
Keep on Pushing
Have a Listen:-
photography
---
Photoscapes (2019)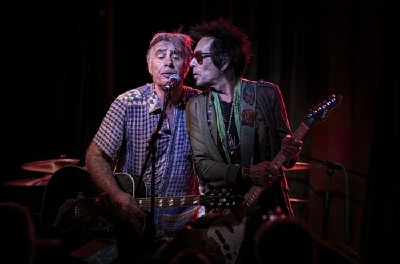 Andrew Twambley photographs former Sex Pistols member Glen Matlock, who was joined by David Bowie guitarist Earl Slick, at a show at Rebellion in Manchester.
reviews
---
Born Running (2010)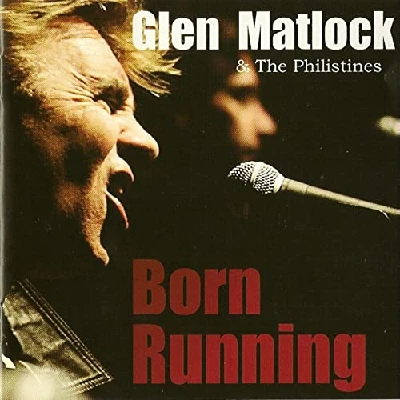 Energetic, but also poignant latest album from former Sex Pistols bassist Glen Matlock and his band, the Philistines
Pennyblackmusic Regular Contributors
---