---
published: 24 / 8 / 2018
---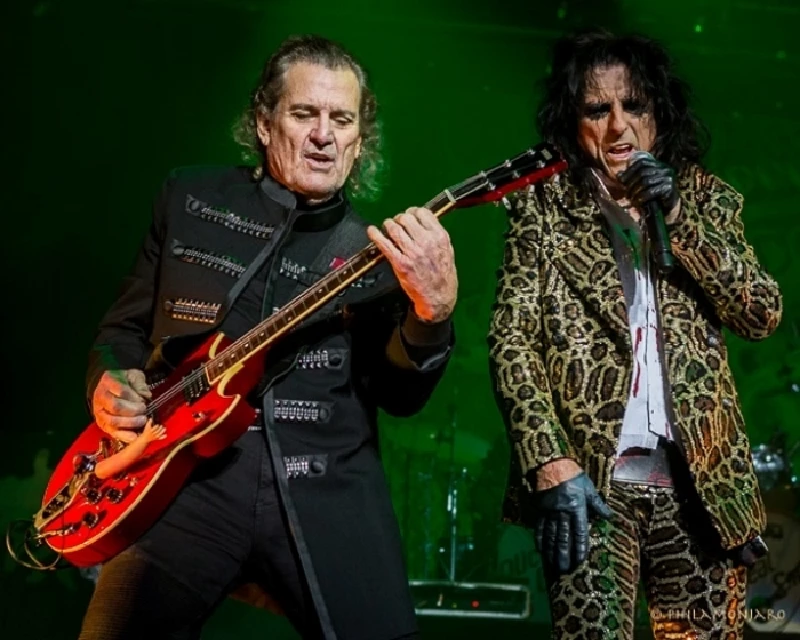 intro
Founding member of the original Alice Cooper Group and guitarist/keyboardist Michael Bruce currently performs with his self-named band. He speaks to Lisa Torem about his recently reissued memoir, 'No More Mr. Nice Guy'.
Michael Bruce was a founding member of the Alice Cooper Group and the original guitarist. His pulsating original songs drove the band to the top of the charts and are still widely known and revered by the current wave of international rock fans as well as more long-term die-hards. Last year Pennyblackmusic chronicled Michael's long-awaited U.K. appearance with other original Alice Cooper members, bassist Dennis Dunaway and drummer Neal Smith, when they performed exciting mini-sets with the current line-up during a breathtaking multi-city pre-Christmas tour. And to top it all off, the original members also co-wrote new tunes for Cooper's latest record, 'Paranormal'. But even putting aside those specific accomplishments, Michael's career never slowed down after the dissolution of that original line-up, as he currently juggles songwriting, philanthropy and feverish commitment to his "studio tan" with the current Michael Bruce Group. Moreover, he is a frequent performer at Arizona fundraisers (he resides in Scottsdale with his wife/bassist Lynn), where he generates enthusiasm during 'meet and greets' on behalf of a myriad of worthwhile causes. This Rock 'n' Roll Hall of Famer can also be found at local and national Record Store Day appearances, high-profile guitar exhibitions and at various book signings, where his re-issued memoir attracts fans of all ages and from all walks of life. In this updated interview, Michael addresses a few issues touched on in 'No More Mr. Nice Guy,' the aforementioned memoir and more, and Lynn Bruce, his wife/co-band member, adds several choice comments of her own. We began the interview by addressing the big news regarding the Billion Dollar Babies record, more specifically, the June 15th release of 1977's 'Battle Axe' in a CD format, with an accompanying disc of bonus tracks plus 'First Ever Live – Flint 1977'. But despite the arrival of this new product, a few underlying issues remained… The original 'Battle Axe' did not get a fair shake, which Michael substantiated in his recently revised edition of 'No More Mr. Nice Guy'. The first batch back then suffered from technical glitches, but although the next run was remedied in the studio, that unintended snafu became a promotional setback. I asked Michael, 'What should have happened?' "With regards to Battle Axe, it should have been professionally done and correct in the first place, The fact that it was not has left many to wonder whether or not its "snafu" was intentional." Michael, during that inception, performed live with Bob Dolin, Mike Marconi and the original band members (Dennis Dunaway, Neal Smith) of Billion Dollar Babies, but without Glen Buxton and vocalist Alice Cooper. Michael manned rhythm guitar, primarily, but received favorable press for expressive instrumental work on arrangements like 'I Miss You'. We also discussed his perspective on 'Muscle of Love,' since this was the album that the band released prior to 'Battle Axe'. In his memoir, Michael states: "'Muscle of Love' was the album I really held back on." I asked him to elaborate… "I held back to give everyone else a chance to contribute their own songs. For me it's always been about team work. I may not always be the best at verbally expressing myself but I have always respected my band mates' contributions." Michael worked alongside Billy James, a fellow musician, on the revised edition of the memoir. In this work, he held little back and spoke quite frankly about his life as a working musician, warts and all. Because the book is such a solid, definitive study, it seemed reasonable that Michael's reaction would be concise: "I am happy for the re-release of my book and thrilled for its warm reception. I am not going to comment much more at this point on its re-release, other than to say, thank you to everyone that bought it, either again, or for the first time, and happy reading!" Michael disclosed an unhappy experience that he tolerated along the path to success. In the chapter, 'School's Out,' he mentioned that a road manager once berated him for going out into the audience to see how the fans liked the show. The road manager felt that this was "demeaning." Anyone who has seen Michael backstage or in the public eye realises that Michael cherishes his fans. It's no wonder that he bristles in response to the next query: "To address the question of being berated, I will pose the question: Where do human beings get off thinking that one is better than the other?" "We are in the entertainment industry, we are not automatic self-made billionaires, born with silver spoons in our mouths and our own personal nannies and even if we were, fortune and fame does not in any way define a person's true character or integrity." "I have always felt. with much gratitude, the ability and pleasure to be able to reach out to my fan base and connect with them. I don't plan on changing and I do not see it as demeaning." On a more contemporary note, Michael updated me on the the Michael Bruce Group, which consists of Michael on guitar, Lynette Bruce on bass, Matt Indes on drums and Tim Heatland on vocals. "I am having fun at this stage of my life and very much enjoy being able to share and create with Lynn, Matt and Tim. I look forward to our adventures together." Being a celebrity, I automatically assumed that Michael has faced and fielded countless queries and taken a lot of advice from fans, friends, family, acquaintances and the press, both in a positive and negative light. But what is the best advice he has ever been given? "Don't mistake silence for weakness! Smart people don't plan big moves out loud." And, of course, the worst? "Put 'go with the flow' on your to-do list." This interview would not be complete without a few questions raised and responded to by Lynn Bruce… PB: Lynn, how would you describe your background and style as a bassist? LB: Melodic and experienced. I am professionally trained. I started playing bass my junior year in high school with the main goal at that moment in time, to annoy my parents with its big, booming sound. I had no idea at that time that I would go on to study professionally. PB: Who are your favorite bass players? LB: My favourite bassist of all time is one of my early instructors, Curtis Stoval. Curtis was a solid, well-rounded musician that really grasped the underpinnings of the music business. He was a true professional and the best bass instructor I ever had. He is directly responsible for setting me on the musical course that I am on today. Photographs by Philamonjaro www.philamonjaro.com
Band Links:-
https://www.facebook.com/MichaelOwenBruce/
https://en.wikipedia.org/wiki/Michael_Owen_Bruce
Play in YouTube:-
Picture Gallery:-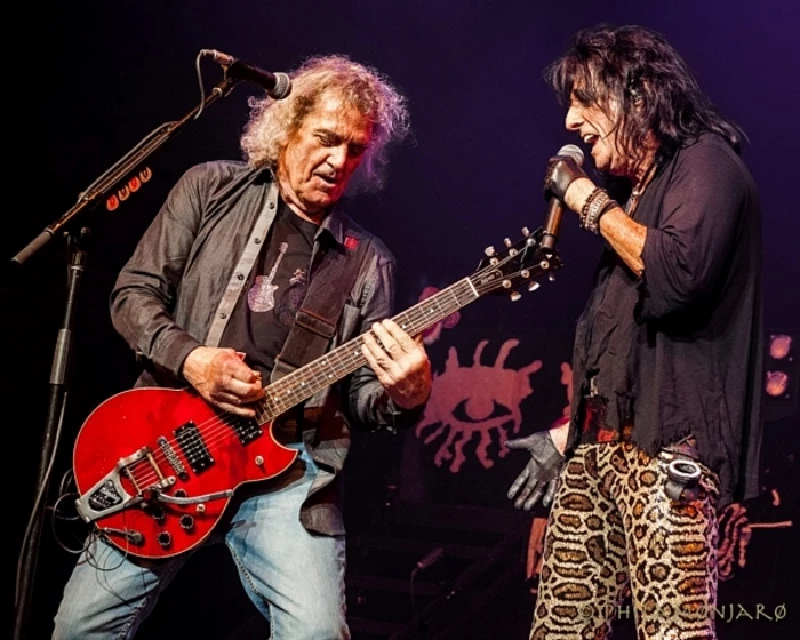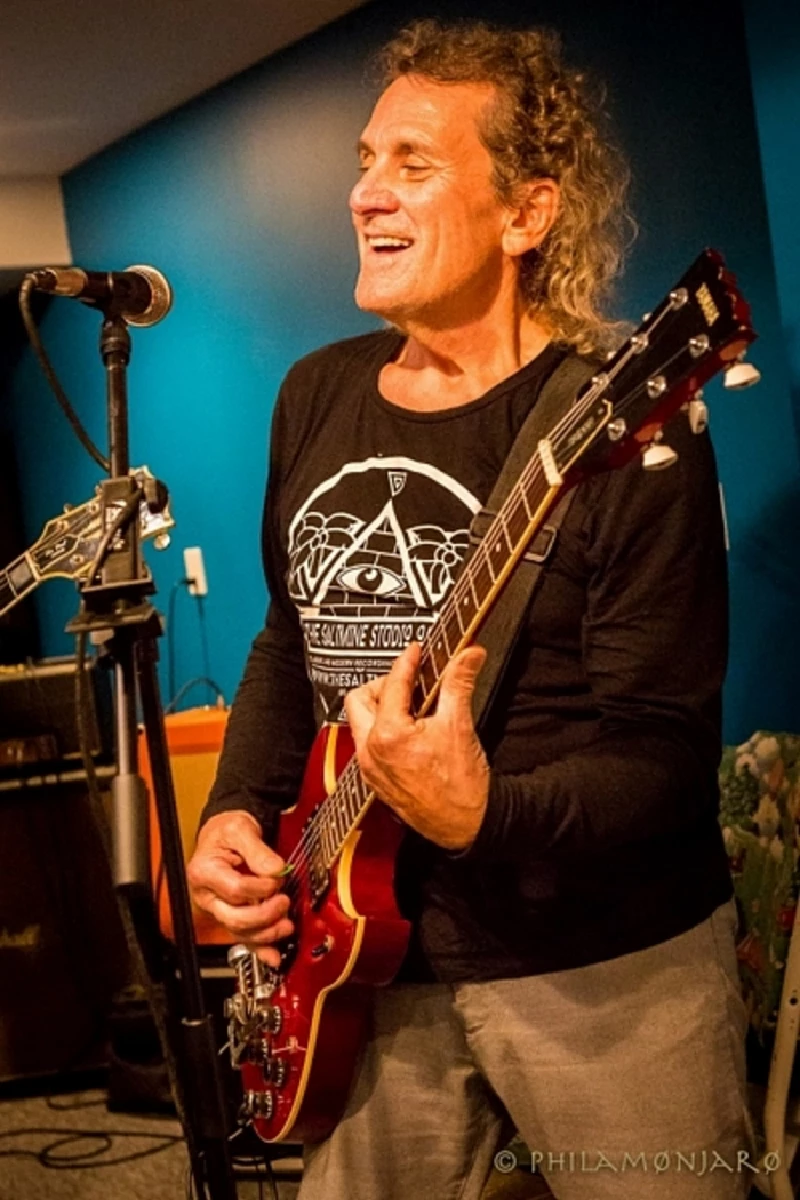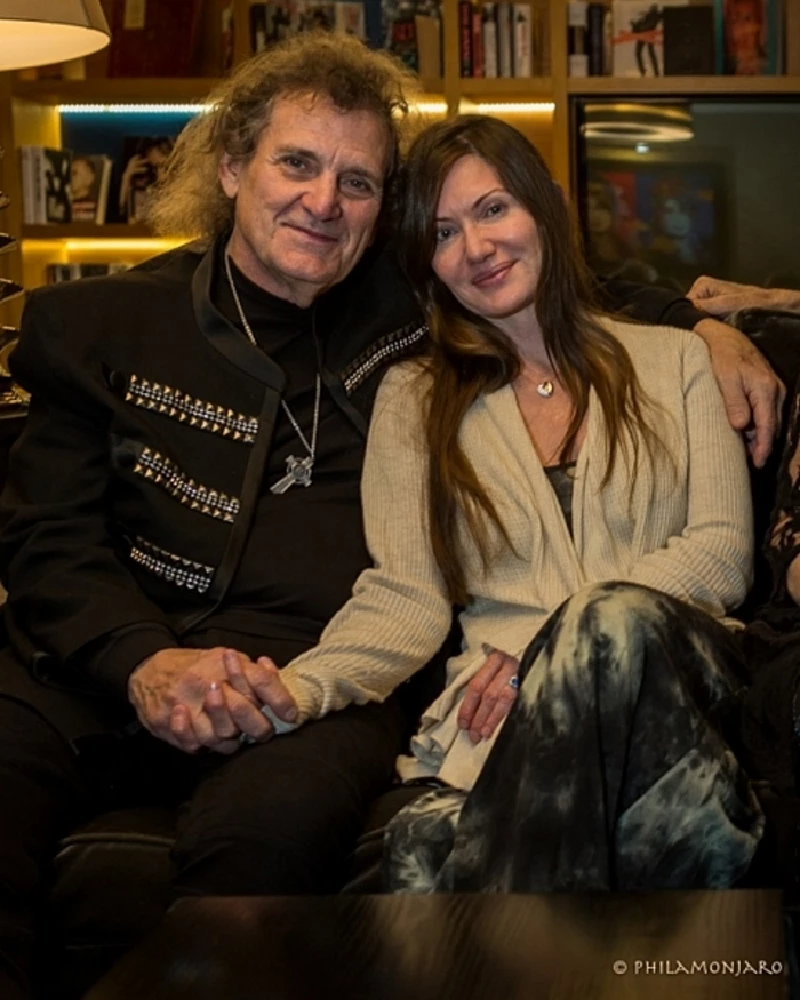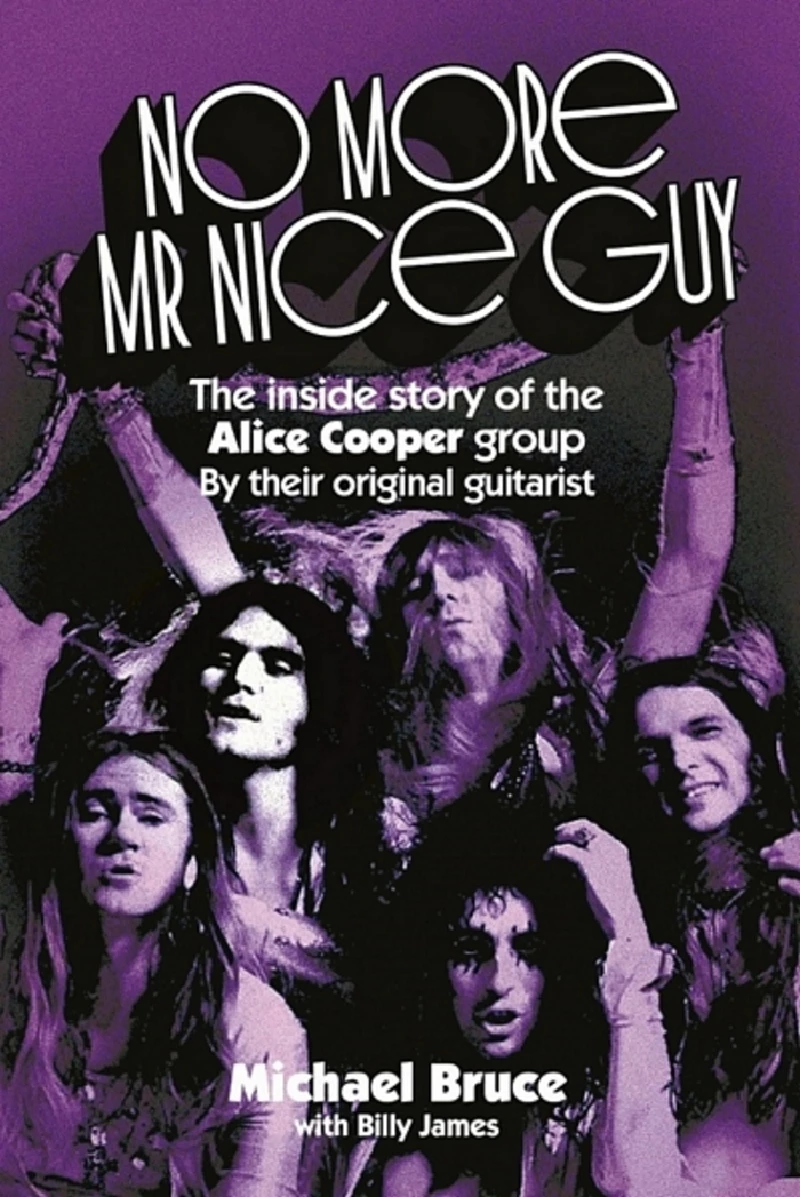 interviews
---
Interview (2018)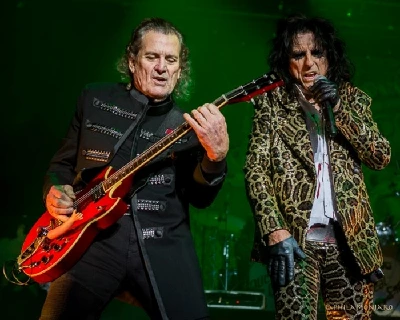 Michael Bruce, multi-instrumentalist and co-songwriter of the original Alice Cooper Group, talks to Lisa Torem about his early 1970s work with the band, songwriting, solo ventures and playing on Cooper's 2017 album 'Paranormal'
features
---
Raging Pages (2018)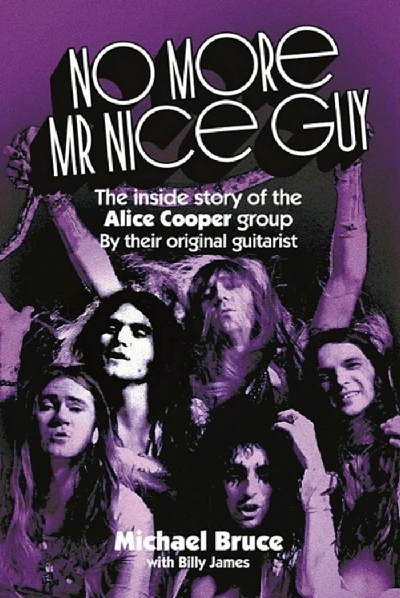 In her 'Raging Pages' book column Lisa Torem reflects on former Alice Cooper Group songwriter/pianist/guitarist Michael Bruce's updated memoir 'No More Mr. Nice Guy', which chronicles the group's rise and eventual disbandment and has just been published in an updated edition.
Pennyblackmusic Regular Contributors
---