---
published: 29 / 6 / 2018
---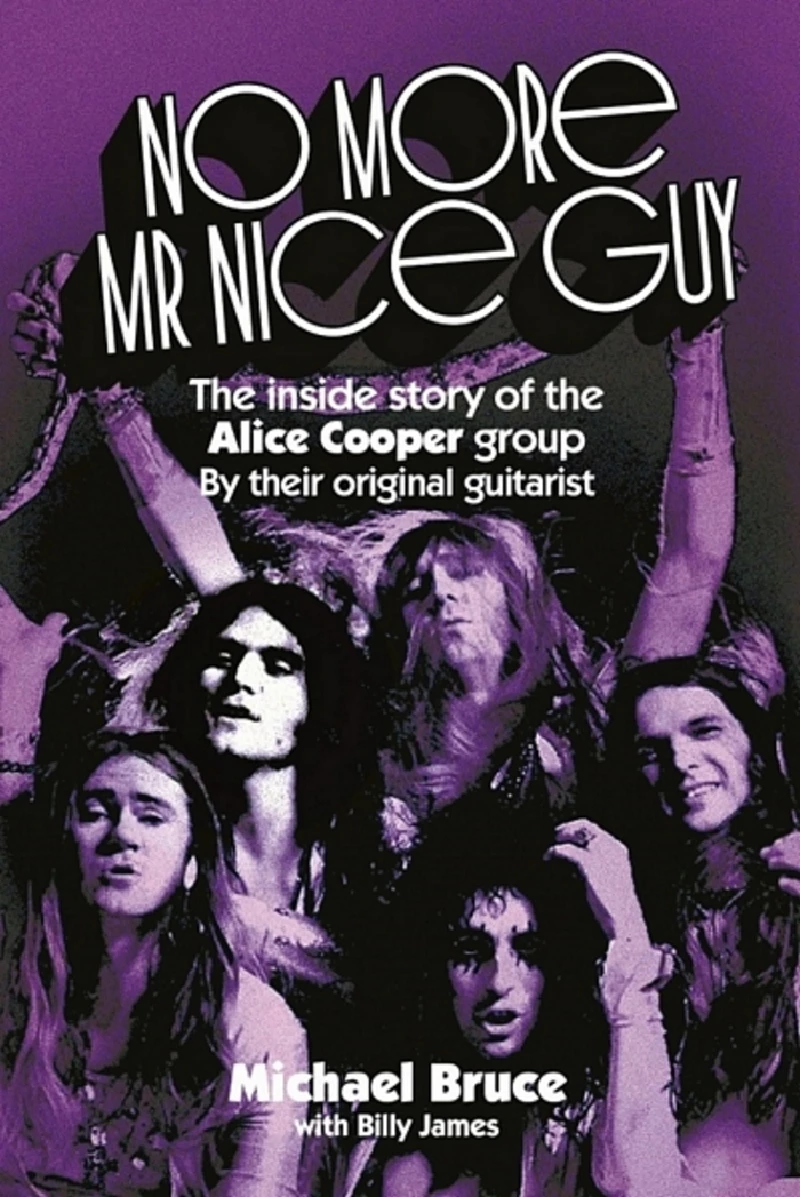 intro
In her 'Raging Pages' book column Lisa Torem reflects on former Alice Cooper Group songwriter/pianist/guitarist Michael Bruce's updated memoir 'No More Mr. Nice Guy', which chronicles the group's rise and eventual disbandment and has just been published in an updated edition.
Told with refreshing clarity and insight, 'No More Mr. Nice Guy' chronicles the genesis, joys and challenges of performing in the Alice Cooper Group. It was not an easy ride. Early on the players faced hostility from rednecks and a bewildered press due to their in-your-face lyrics, brash theatrics and outlandish couture, but eventually the group rose to create hit after hit and to serve as revered prototypes in the rock and roll arena, inspiring acts such as David Bowie, Elton John and Kiss. Michael Bruce was born to tell this story, as he co-wrote many of the hits and assumed guitar and keyboard responsibilities. Although he relayed his unique take on the story previously, this version is updated with never-seen-before photos. Readers would be wise to pore over the pages of memorabilia, as the photos and posters are very reflective of a burgeoning American youth culture. A case in point is the fest poster in which fans are reminded: "Everything possible is being done to provide for the PEOPLE'S NEEDS while attending the Goose Lake Music Festival." The print on that page speaks volumes about the youth-oriented times that prevailed in the 1960s. Here is another phenomenon that set this band apart: "I think we were probably one of the last real communal bands," Michael explains, about the band's close living quarters. After leaving Phoenix, Arizona and relocating to Los Angeles, it made sense to live, practice and write family-style, and perhaps this is why the players became so close and musically telepathic. The ten thousand hours paid off. It was at a Lenny Bruce event that the defiant band would, ironically, appeal to music producer, Frank Zappa. The author elaborates on how the group "managed to clear the hall of 3,000 people after just two numbers." But although they lost a substantial chunk of their audience, their luck would be on the rise. "I suppose our ability to enrage and upset people appealed to Zappa, who himself was not unused to ruffling the odd feather of authority," Michael asserts. Zappa was empowered by their audacity and impressed enough with their work to offer the band a record deal. Because the chapter headings are primarily named after album titles, the reader gets a good dose of back story about recording facilities, producers and prevailing attitudes during key sessions. The author also speaks frankly about distribution of royalties - his perception of what's fair/what's not; the process of co-writing with rocker Alice Cooper; and how he and bassist/songwriter Dennis Dunaway vied for album cuts. In the final two chapters, Michael discusses band member reactions to the first edition of the book as well as projects and personal decisions that impacted his life after Alice Cooper when the lead singer, left the line-up to pursue a solo act. Although there are some tough moments at this juncture, the author handles the outcome with humility. In summation, 'No More Mr. Nice Guy' is a provocative, bittersweet read about the trajectory of a truly influential American rock band. As expected, there's inherent glamour and fun, but even when themes grow decidedly dim, author Michael Bruce wisely soldiers on; his vivid personality stamped across every single page.
Band Links:-
https://www.facebook.com/MichaelOwenBruce/
https://en.wikipedia.org/wiki/Michael_Owen_Bruce
interviews
---
Interview (2018)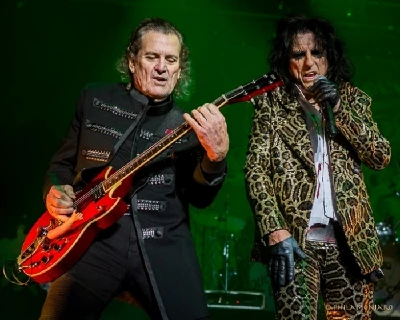 Founding member of the original Alice Cooper Group and guitarist/keyboardist Michael Bruce currently performs with his self-named band. He speaks to Lisa Torem about his recently reissued memoir, 'No More Mr. Nice Guy'.
Interview (2018)
Pennyblackmusic Regular Contributors
---