---
Bluedot Festival
-

Jodrell Bank, Cheshire, 21/7/2018...22/7/2018
published: 24 / 8 / 2018
---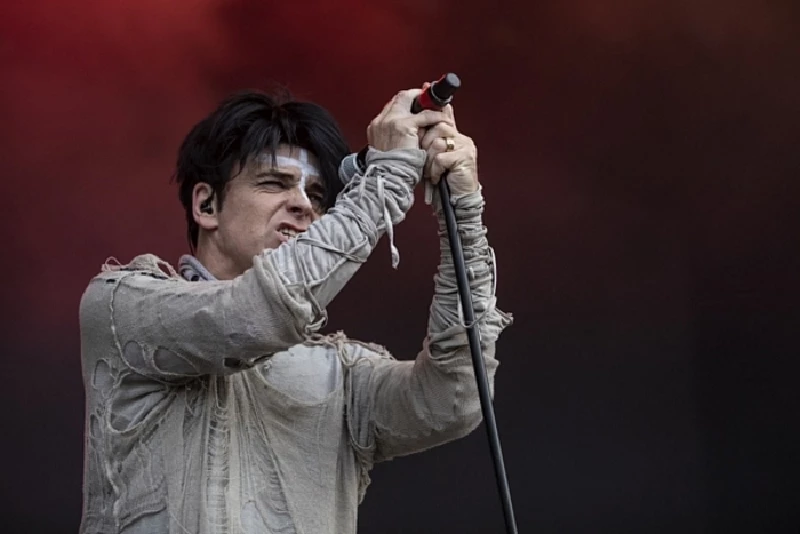 intro
Shirley Procter at the third day of the Blue Dot Festival watches performances by the BBC Radiophonic Workshop and Gary Numan, while on its fourth and final day she participates in some of its many science-based presentations and other activities.
Saturday 21st July A slower start to today - first thing I went for a massage - £30 for a 1/2 hour massage, £60 for an hour. I opted for the 1/2 hour massage, as I couldn't justify spending £60! It was a very pleasant experience on the whole, and my massage person finished by doing some Reiki, which was a bit strange but okay. Camping makes my back and shoulders stiffen up, so I often have a massage while I am at a festival. Now I am back on the Lovell Stage for the Radiophonic Workshop set, which features fifteen minutes of the 'Doctor Who' theme music - the original Delia Derbyshire theme and the Peter Howell version from 1980. Call me a geek if you want! I'm a Whovian who teaches Circular Gallifreyan workshops! It starts with the Tom Baker regeneration music as he becomes fifth doctor Peter Davison ('Doctor Who' fact: Tenth doctor David Tennant married Peter Davison's daughter!). There are then a range of space vehicles, moon and earth surface shots on the screen while the Workshop play. Now we are seeing a shuttle launch. As the music changes it looks and sounds amazing. The next piece is 'Out of the Unknown'. It has a strange, discordant sound, with images of robotic aliens and inverted text on the screen. "Good afternoon (in a Dalek voice) I have fallen in love. Alexa, I love you. Marry me!" Alexa: "No, thank you". "Ah, you've been talking to that paranoid android, Martin, haven't you? Okay, Martin, take it from here." Next there is a clip from 'The Hitch Hiker's Guide to the Galaxy' with very dramatic music. The piece after it sounds a little like Jean Michel Jarre's 'Oxygene'. "Really nice to see all of you, thanks for coming. You may have seen us last year on stage with Orbital. We wanted to have another space theme and base it on Stephen Hawkins book, 'A Brief History of Time'. He sent us an email with an audio attachment of him saying the quote we wanted to use! So, here it is!" The screen shows what could be a nebula. The music starts slowly with crackles, some single notes from the synths and guitar, and slowly develops. There is a satellite flying on screen, and the music expands into a progression of chords with drums laid over the chords. The synths play further staccato notes over the guitars. The, the voice of Stephen Hawkins reads the quote over the music. It is something about what would happen if the universe had developed differently. His answer is that "We simply wouldn't be here!" The music ends. Next is 'Stars', an almost random set of sounds booming and glopping into our ears - chirrups, bursts of sound, random scales sequences, held together by a drum beat. The screen shows concentric circles and then waves turning into triangles folding in on themselves, whilst the music pulsates. Separate instruments play their own tunes, and then it all fades away. "We want to thank everyone who came to see us yesterday and gave us sounds. We want to play those sounds now. Bob and Kieron collected most of the sounds. We want to show you what those sounds are like over some really big speakers. It is called 'Hula'." It's a very strange mix of sounds. There is no discernible tune or rhythm. It is a collection of noises people made yesterday, with a mixture of different voices saying repeated random words. Yet somehow it hangs together! It shows the talent of the Radiophonic Workshop that they can produce something so weird but that works! They then start playing their instruments and produce a gentle, quite funky, laidback sound. The screen is showing the various test cards the BBC have used over the years when there was not any programming happening. Next is 'Wireless'. I have heard this one before - it starts off with clips from different radio station call signs, then becomes a fast-paced piece of music played on drums and keyboard, with the word "wireless" repeated at intervals over the music. Then, a woman reads out the shipping forecast like I have never heard it read before. A dalek creeps in saying "wireless" as well as other voices. Okay, I have to admit it. I can't wait for the 'Doctor Who' section! "Thank you very much. That was a piece we call 'Wireless'. I've been asked to read out an important notice from the management." There then follows a set of instructions on what to do if someone has an electric shock. This is a piece of music called 'E-shock', a mixture of drum beats, keyboards, strange electronic sounds and guitars. The screen has tiny lights flashing all over it in arcs and lines. The notice loops again, whilst the music continues. Very strange! At last! It's the 'Doctor Who' theme! The screen is playing the opening shots for all the doctors. This is the extended version, which I've only heard twice before. It's well worth a listen to! That was epic. I need to go home and do some back to back watching of 'Doctor Who' now. I spent the afternoon in the South Star Field, making things, testing things and finding out about all sorts of science things! First of all I made a plaster cast of my left hand - important for me, as it's a bit wonky - but it was also fun. Then I jumped onto a puddle of cornflour mixed with water; it's thixotropic, so acts as a solid when hit, but a liquid when stirred. It is what custard is made from. Then I had a go at putting some tessellated bricks together to make patterns. I went back to my tent for something to eat, and I'm now at Gary Numan! He's brilliant. I interviewed him last year; what a lovely, friendly man he is, as well as an incredibly talented musician. As you would expect, you're hit with a wall of sound, loads of synths, rocking guitars and strong drum beats as well as his incredible voice. The lighting show is fantastic as well. The field is rammed to the gunnels - it is hard to reach the viewing platform. It is so crowded here. The first three tracks are new to me, but they are all fantastic! They are 'Everything Comes Down to This', 'The Fall' and 'Metal'. The fourth song is beautiful. It is 'Pray for the Pain You Serve'. It is a haunting song, the screen showing an Arizonian/Australian outback type of desert. Driving beats and keyboards play a series of chords, which are all topped with his voice. Next up is 'Cars', upon which everyone sings along. It is as original as the first time I ever heard it. The stage is covered in blue spotlights flashing on and off. The song ends, and the crowd cheers and claps. Gary thanks us, and then gets on with the next song, 'Here in the Black'. This is a strange song - he's not singing, seems to be whispering the vocals loudly (if that's possible), but it sounds amazing. The rhythm of life? The band are Gary on lead vocals, two keyboardists, two guitarists and a drummer. 'Prayer for the Unborn', the next song, starts off with the keyboards playing the same few notes over and over again, whilst on the screen there appears an ultrasound image of a baby.. The drums and Gary join in, with the keyboards playing the same five notes throughout the song. A louder keyboard joins in, but you can still hear the five notes playing underneath. It is a beautiful song with lovely orchestration. "Thank you very much. I'd like to introduce a very special little guest - this is my daughter, Persia." The crowd cheer her - she's on the video that goes with the song, which is called 'My Name is Ruin' with Gary, as well as on the stage singing along with her dad. It's a heart wrenching-song with a driving beat, but she has a great voice. She leaves the stage, and the next song, 'Love Hurt Bleed', starts up. It's another song with a powerful, driving beat, both on drums and guitar. I'm loving the lighting effects - it's a combination of video and a mixture of white and coloured strobe type lights and coloured spots, and is very effective. 'When the World Comes Apart' follows next. The screen has moon eclipse images, blue lights across the stage, then images of barren land. The band are covering the stage, roaming over everywhere, and I'm sad to say that Gary has gone to the Chris Martin School of Dance. The song, however, is superb. His final song is the classic 'Are Friends Electric?', and the crowd go wild. People are dancing everywhere. What can I say about this song that's not been said already by others? I love it. He walks off the stage. after saying: "Thank you. Thank you very much, God bless!". He was excellent! Sunday 22nd July First of all, I go to a reading of 'Pale Blue Dot' which is written by Dave Windass and performed by Sarah Brignall. "The city is not in ruins - it is no longer there. All cities on Earth have disappeared after the eco-disaster that humankind brought upon itself. Water levels have risen, the next Ice Age will soon be upon us. The planet, however, continues to thrive; as it always would." It is set in a post-apocalyptic world that had flooded because of Man's inability to deal with global warming. Whole countries had been flooded. Only Aiko is left, but is she? She travels, trying to find others left alive. It is a dramatic story, acted out so well by Sarah. It has been written specifically for Blue Dot this year. The music and illustrations that accompany her story telling make it so effective. I'm not sure where else it is being performed, but if it pops up near you, go to it! Next, I truly get my geek on, and go to to a panel discussion about regenerating (restoring, really) old 'Doctor Who' episodes from the original series. This is fascinating. I am in a large marquee full of fellow Whovians, I have found home in the middle of a field! I learn about the techniques they used to recover damaged film, which formats earlier series used, how some recordings turned up in sheds, and that a couple of people had recorded every episode on cassette tape (sound only) which meant they could dub the sound onto recovered episodes. We watched clips from the Jon Pertwee era, Tom Baker era and Peter Davison era. The difference they had made to the old recordings was incredible; the visual and sound quality was so much improved! After this, I go to a lecture on climate change and the impact of greenhouse gases. I ask a question about cows and their methane production, and discover it's not just the amount of methane that cows burp out that contributes to global warming but everything that goes into sustaining them. Being vegan is not seen as an effective solution either, due to the amount of fuel it takes to cook vegan food. Although I'm not vegan now (I was when I was in my 20s), it's not the cooking of vegan food that is the issue but how it is cooked. For example, soya beans take three hours to cook in a pan on the hob, but only thirty minutes in a pressure cooker. We discuss ways of cooking food that uses less fuel, as well as looking at how far food travels to your table and the way it travels - container ships being less impactful than air freight. I also find out that rice has a huge carbon footprint as well. It is fascinating. I then have a roam around Star Field South, and take part in an exercise in mapping of huts in Uganda - something to do with mapping the population; then I have a go at some spatial awareness tests, and finally talk to some scientists about the properties of graphene. Blue Dot is so much more than a music festival. It's very child friendly, with lots of science-based activities for all ages. There is very little of the tat you find at most festivals - no stalls selling culturally misappropriated headgear, no 'legal high' stalls, no overpriced clothing stalls. The attendees are generally very well-behaved (which could be in part due to the price of a pint at £6!), the atmosphere is very friendly and welcoming, and there's a significant lack of glitter! The camp sites are well spaced, with decent facilities, and all the facilities throughout the festival are cleaned on a very regular basis! It's a lovely introduction to festivals, and probably one of my favourites! Photos by Andrew Twambley www.twambley.com
Band Links:-
https://www.discoverthebluedot.com/
https://www.facebook.com/bluedotfestival/
https://twitter.com/bluedotfestival
Picture Gallery:-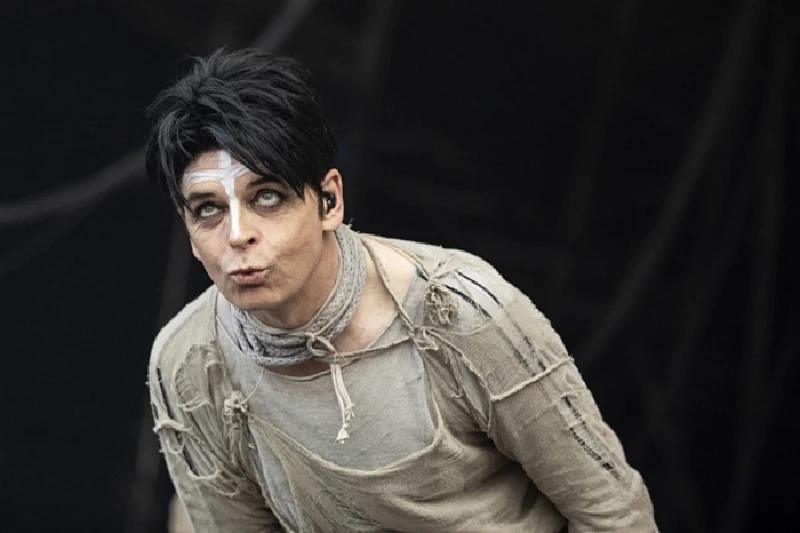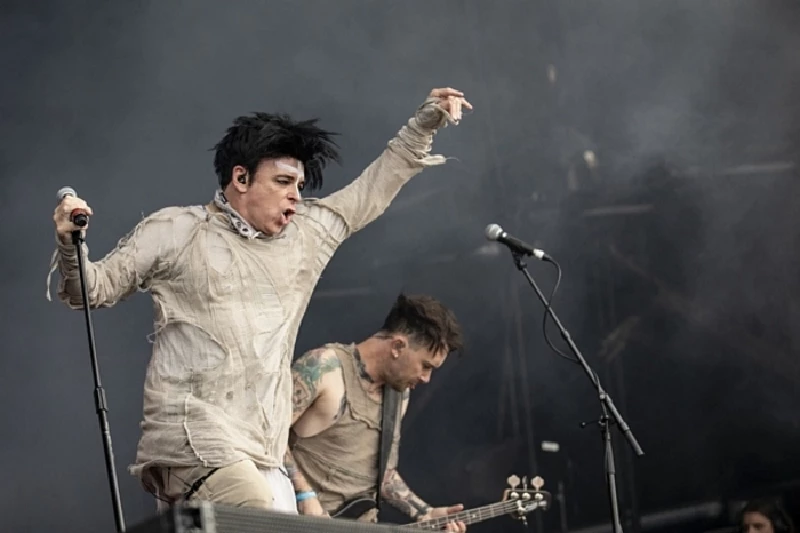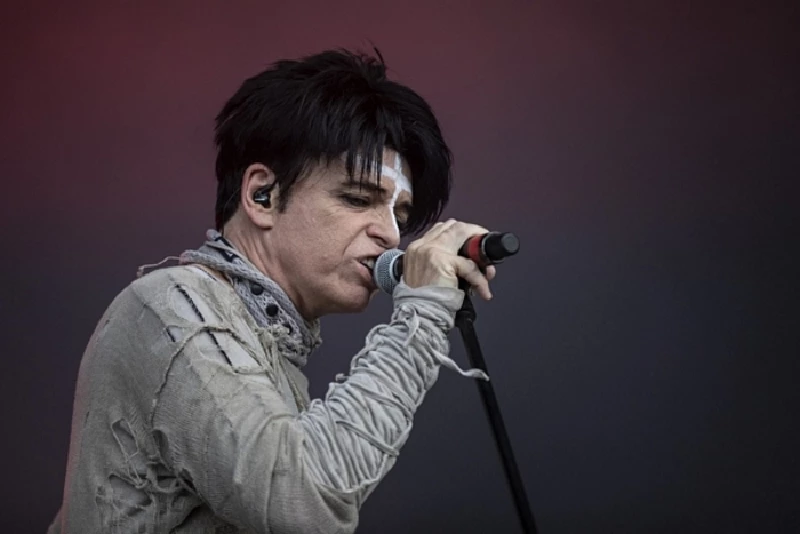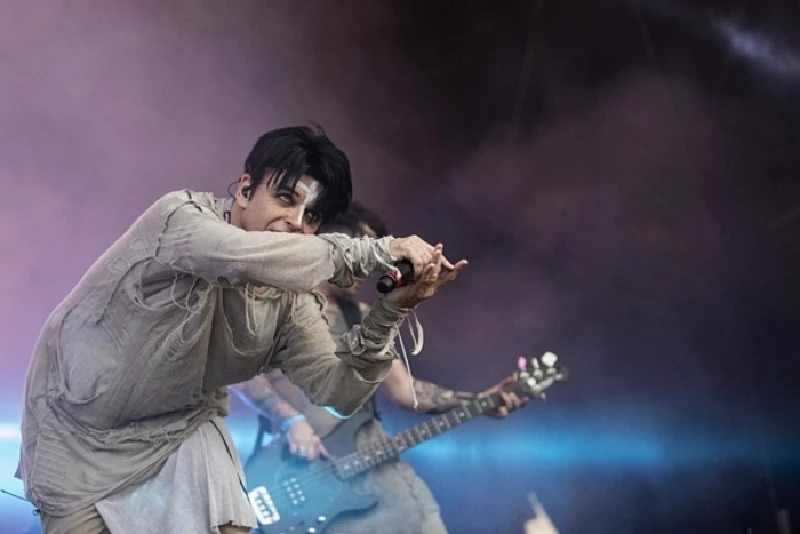 profiles
---
Profile (2018)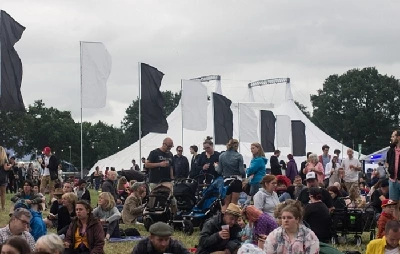 Shirley Proctor and Amanda J Window preview this year's Blue Dot Festival, which merging music, science, art and culture, takes place in Cheshire between Thursday 19th and Sunday 22nd July and includes on its line=up Chemical Brothers, the Flaming Lips and Future Islands.
Pennyblackmusic Regular Contributors
---