---
Bluedot Festival
-

Jodrell Bank, Cheshire, 18/7/2019...19/7/2019
published: 6 / 11 / 2019
---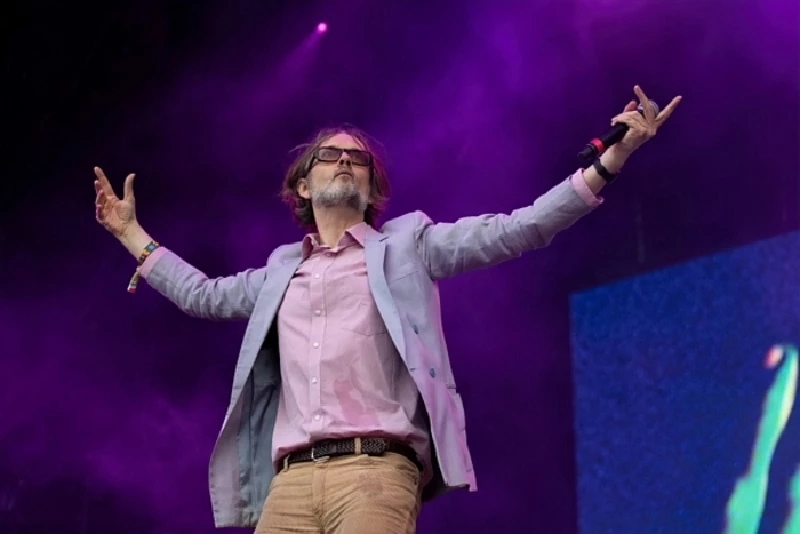 intro
During the first two days of the Bluedot Festival Shirley Procter attends a performance by the Halle Orchestra of classic sci-fi soundtracks and also several of its science-oriented events.
THURSDAY 18TH JULY Well, I'm at Jodrell Bank again, for the amazing Bluedot Festival. This has to be one of my favourite festivals - it's a combination of music, science, and geekiness, so I'm in my element. This is a very family-oriented festival. There is loads and loads of science experiment type stuff for kids to do, there are interactive exhibitions, and then there are talks, discussions, films and creative things to do, as well as lots of music. This festival has very little of the usual festival tat available, which makes a delightful change. This year, they're trialing a cashless system, where your wristband has an rfid chip that you can load with cash. Nowhere on site accepts money! There are points throughout the festival where you can load money on to your chip, or you can do it online with a bank transfer. It's Thursday evening, and the opening act of the festival is about to start. I've already been to the introductory talk, which was celebrating the 50th anniversary of the first Moon landing, and now it's time for some music. The Hallé Orchestra are on the Lovell stage playing. They opened with 'Star Wars', which was phenomenal, then 'Thunderbirds', complete with the countdown. Now they're playing 'Dr Who' music, from the Jodie Whittaker series. You need to know your 'Dr Who' to recognise it, as it isn't the theme tune! I've been known to teach Circular Gallifreyan classes at a convention called '9 Worlds', so I guess you could call me a Whovian! Next up is music from the first 'Back to the Future', and it's magnificent! The music finishes, and the crowd roar its approval. We're back to another episode of 'Star Wars' - there are six to choose from, so I guess we'll be hearing a couple more at least before the end of tonight! The kettle drums sound incredible, and as it finishes the crowd are whistling, cheering and clapping loudly! The opening bars of '2001: A Space Odyssey' ring out, with even more kettle drums. My dad took me to see this film when it first came out; other than 'Dr Who' it was the first science fiction I'd experienced, and I remember being stunned, confused and shocked, all at the same time. I've watched it several times since, and am in awe of the concept, the imagery and the music. There are a couple of pieces I don't recognise (hangs up her geek credentials) then there's a 'Star Trek' piece, again loved by the crowd. Next up is 'Fly Me to the Moon" (groan!). It sounds beautiful - the tune being carried by the strings, with woodwind echoing the melody. Then the brass join in; I'm singing along to it. Then there's yet more 'Star Wars'! I did say I thought there'd be a few pieces played! It's such an iconic, memorable sound. The theme for 'Independence Day' comes next. The film annoys me - there's only so many American jingoistic films I can watch, but the music is great! I'm waiting for some more 'Dr Who' music. Hopefully I won't have to wait too long! The conductor chats to the crowd for a little while, telling us that the next piece of music is the last one. You've guessed it. It's 'Dr Who'!!! It starts with the TARDIS noise, then goes straight into some of the incredibly creative music from the series, then moves to the BBC Radiophonic theme tune but the most current version. It sounds utterly fantastic!!! Yes, I'm biased, but this theme tune has to be the best of any science fiction series! Blue Dot really celebrates 'Dr Who' every year. They're playing the full theme, not just the intro; most people only know the intro from the TV series. It's a fantastic piece of music! The crowd go wild, whistling, cheering, stomping, clapping for ages and ages, everyone here clearly loves 'Dr Who' as much as I do . Wow, that was fantastic! The Hallé Orchestra never let you down and always deliver fantastic music. Bluedot has started for yet another year. FRIDAY 19TH JULY Well, it had to be too good to last; the rain started during the night. We woke up to torrential rain, so decided to spend the morning in our tent. Thankfully, I had breakfast stuff in the tent, so we were okay. The rain stopped for a while around 1:15 p.m. so we headed out, the first stop being the Press Office, where we bumped into Pennyblackmusic photographer Andrew Twambley. We'd not met before, so it was handy to meet up. We had a quick discussion about our plans for the day, and I headed out to meet a singer I was going to interview. Unfortunately we missed each other, so I decided to explore Blue Dot. First off, I went to the Extinction Rebellion area, where I adapted an old video games T-shirt by printing on top of the logo. I chose a Manchester Bee and the ER logo. I left it to dry, and moved on to look at some of the science stalls nearby. I had a great discussion about climate change, and then moved on to talk to some people who train and send doctors out following international crises. After that, I chatted to someone about mitochondria, then built a virus using magnetic hexagons and pentagons. There are so many interactive displays at Blue Dot, staffed by incredibly knowledgeable people, who just love to talk about what they're involved with. It's fascinating! I then learnt how vaccines work, built a vaccine, then read an incredible graphic novel called "After Maria". It's based on real life experiences of the after effects of Hurricane Maria, that hit Puerto Rico in September 2017. It is freely available here www.bit.ly/2L2higP, and I'd encourage you to read it. It is based on research with families affected by the hurricane, and their lives over the following year. This is what I love about Bluedot; it isn't just a music festival. There's so much more to do, so many opportunities to learn about important things that I wouldn't come across in my everyday life. I went to a talk on 'How to Steal a Billion Pounds' about cyber crime, which was utterly fascinating and engaging, an explanation of how Russian organised crime, North Korea and a group of hackers are learning from each other, using each other's techniques to become better at stealing from banks. We learnt about the cyber attack on the Bank of Bangladesh, but also about the many other cyber attacks on other banks, where almost one billion have been stolen over the past several years. I then hit a fairly big snag. My scooter battery died. The terrain is fairly rough at Bluedot, even though the site is level and not that big. The rain had made it very muddy, and the battery stopped coping. A very kind member of staff let me recharge the battery, so we watched 'Wall-e' rather than try to make it back to one of the music stages. 'Wall-e' is a brilliant film; if you've not seen it, it is essential viewing in this era of mass consumerism and climate change! My scooter managed to limp back to accessible camping, where I charged it overnight. Photos of Jarvis Cocker by Andrew Twambley www.twambley.com
Band Links:-
https://www.discoverthebluedot.com/
https://www.facebook.com/bluedotfestival/
https://twitter.com/bluedotfestival
Picture Gallery:-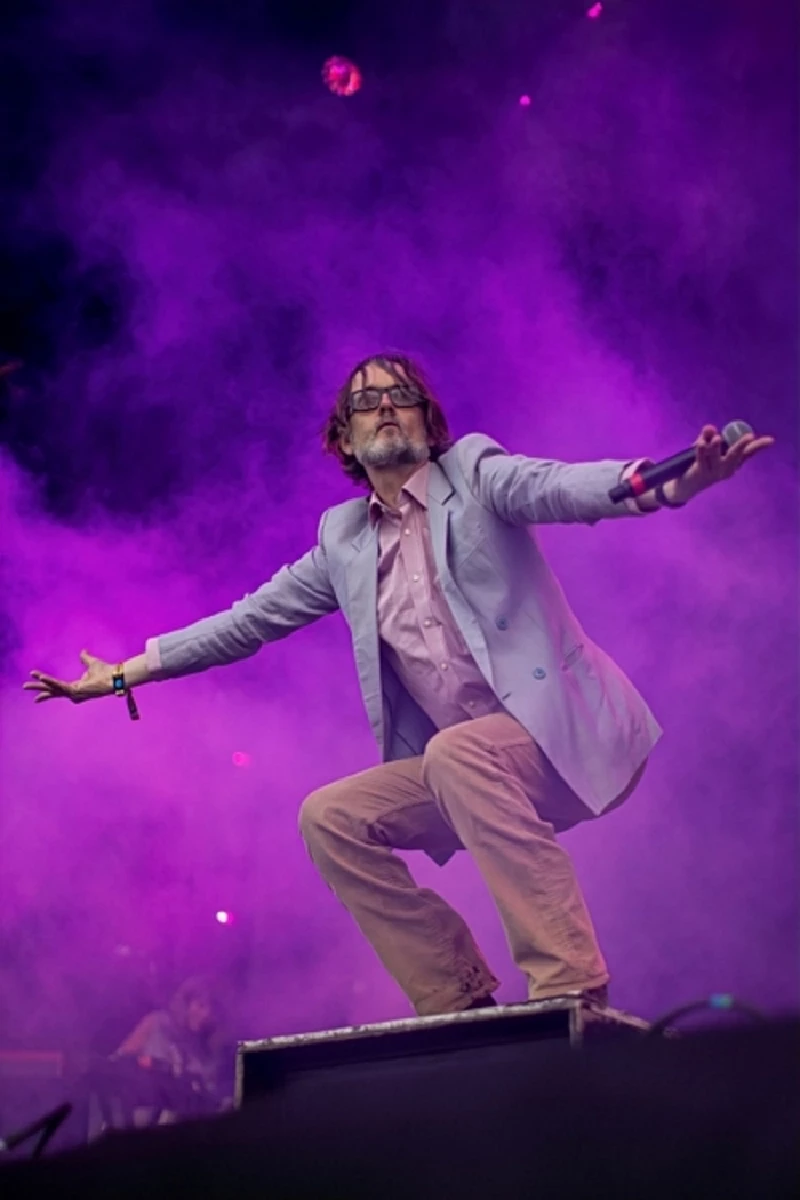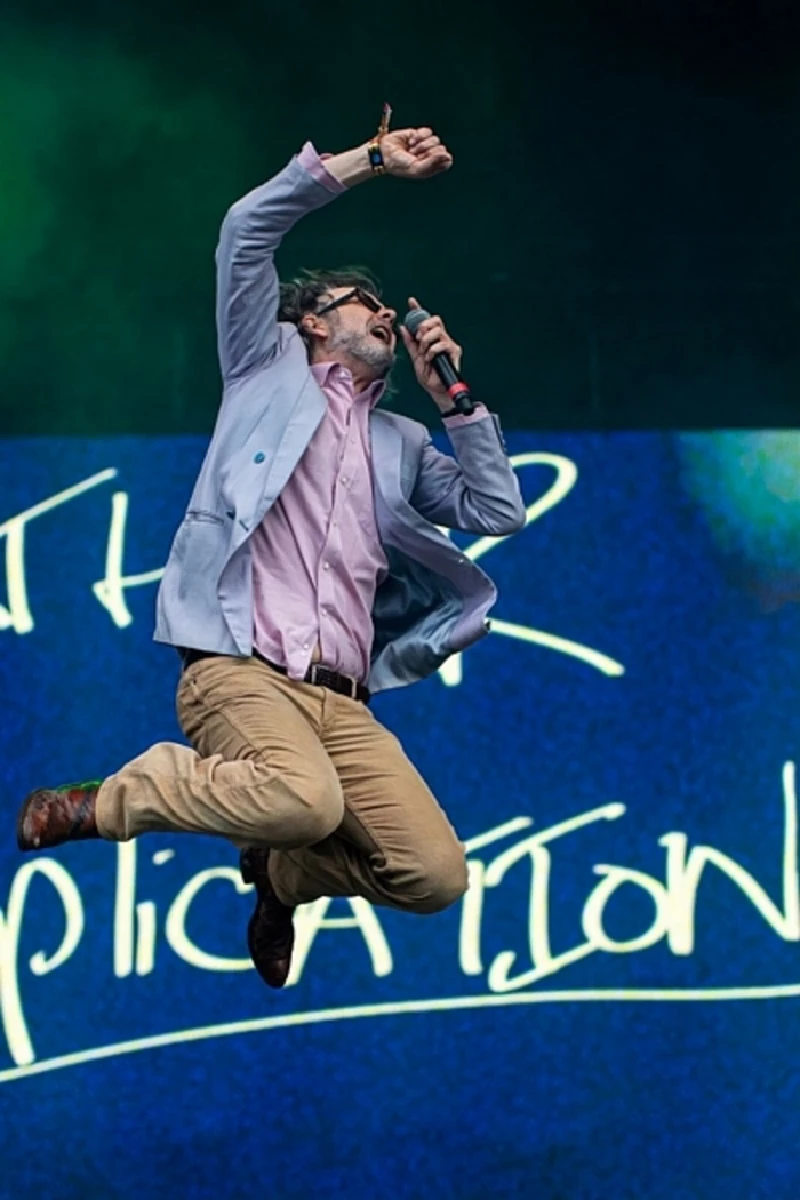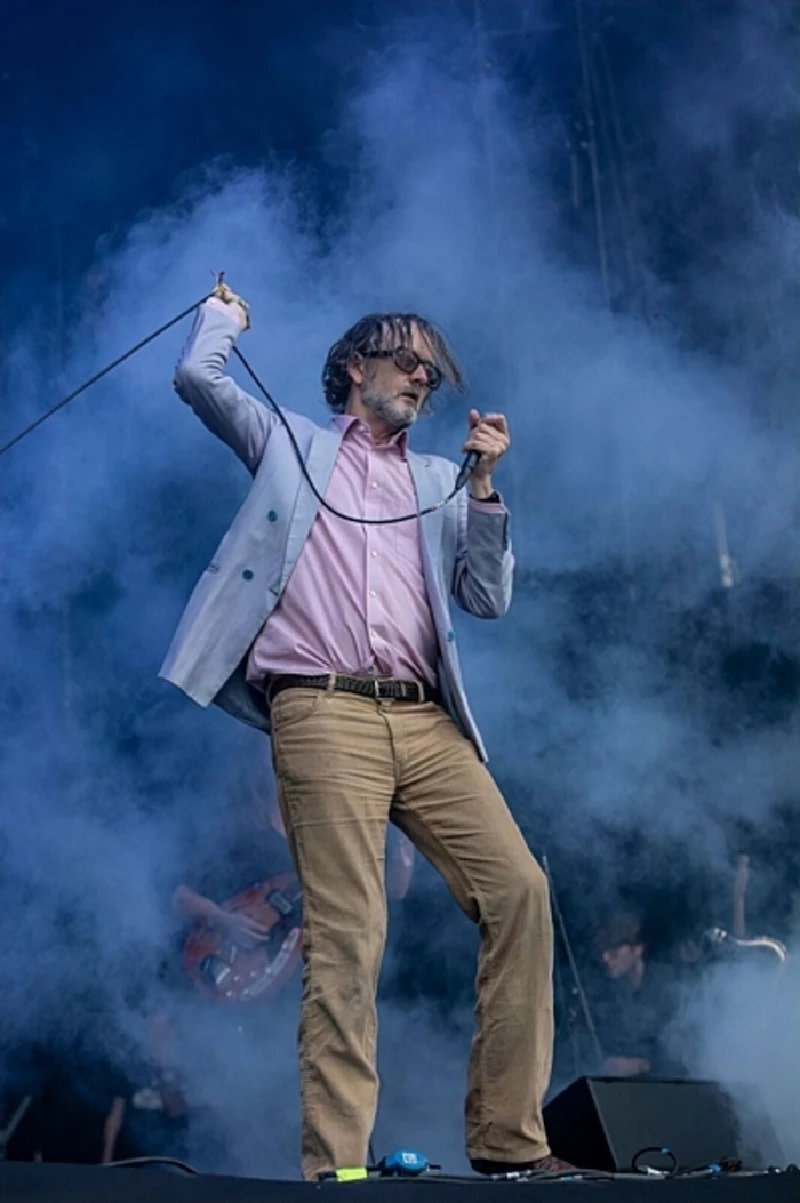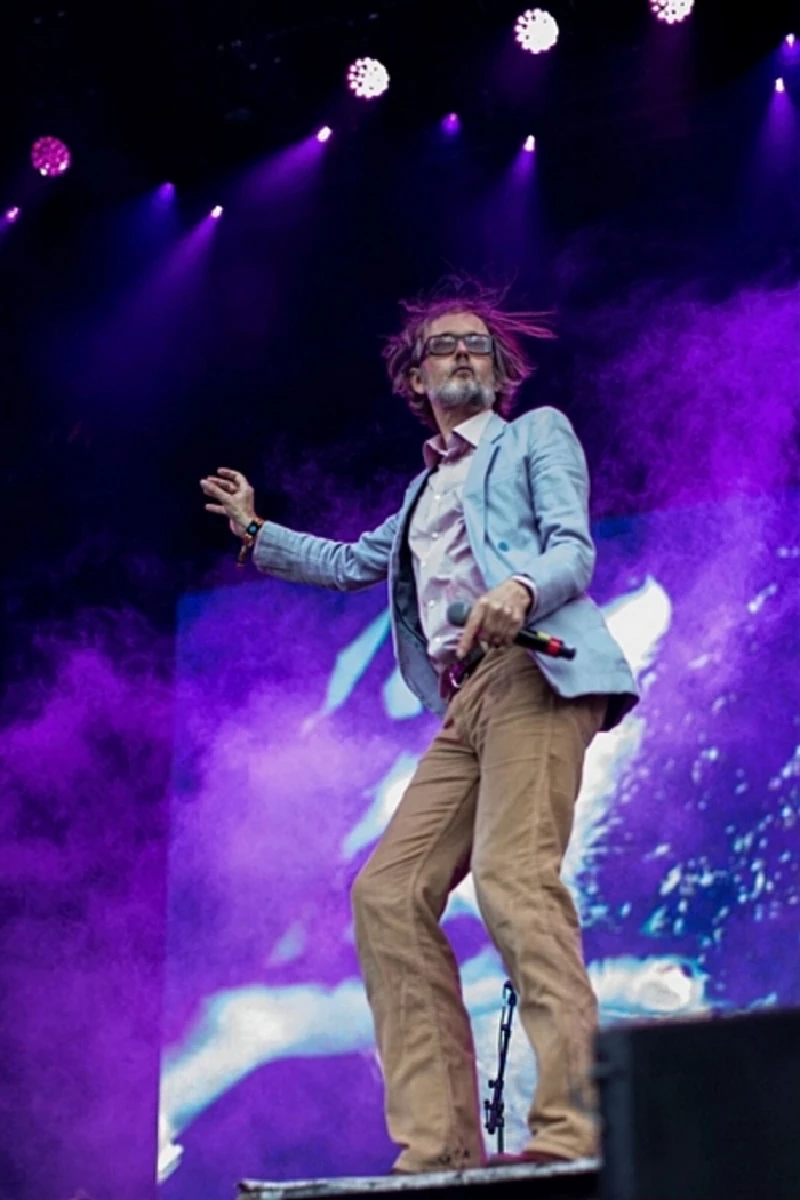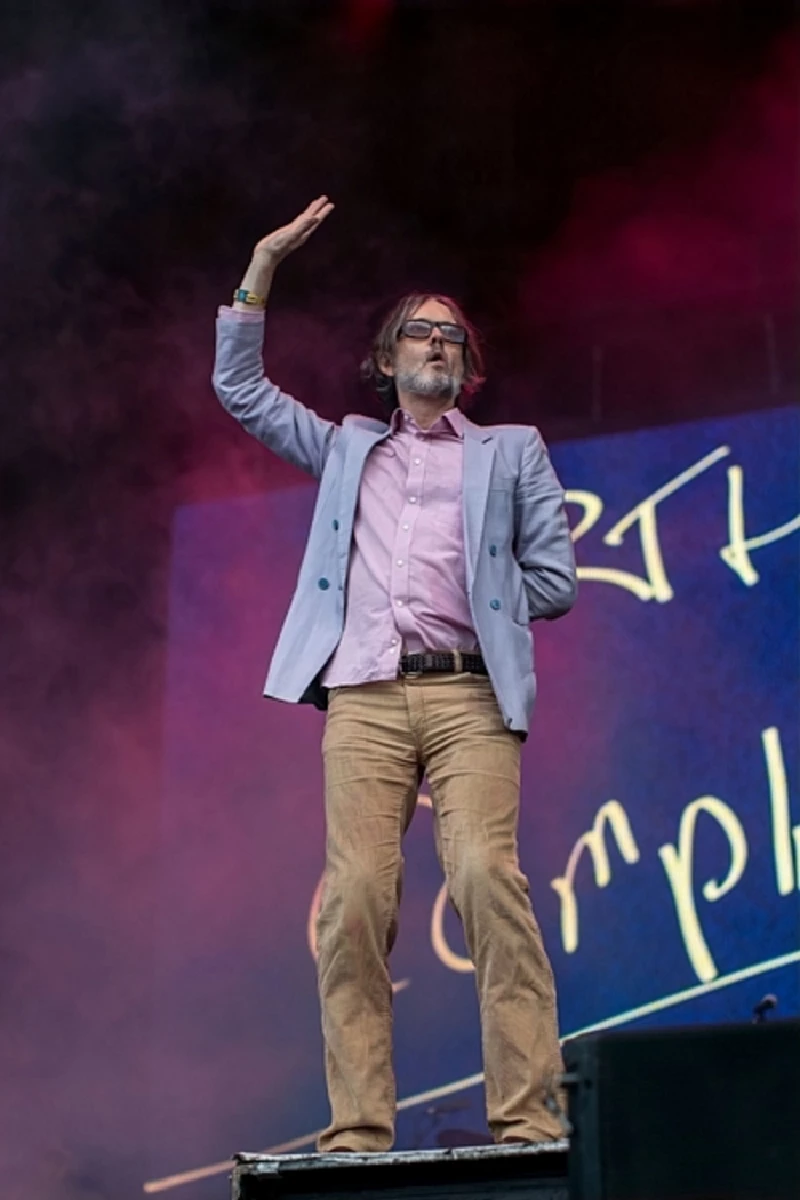 profiles
---
Profile (2018)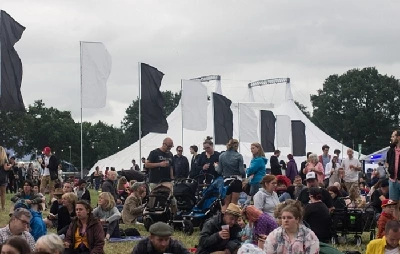 Shirley Proctor and Amanda J Window preview this year's Blue Dot Festival, which merging music, science, art and culture, takes place in Cheshire between Thursday 19th and Sunday 22nd July and includes on its line=up Chemical Brothers, the Flaming Lips and Future Islands.
Pennyblackmusic Regular Contributors
---