---
published: 26 / 3 / 2018
---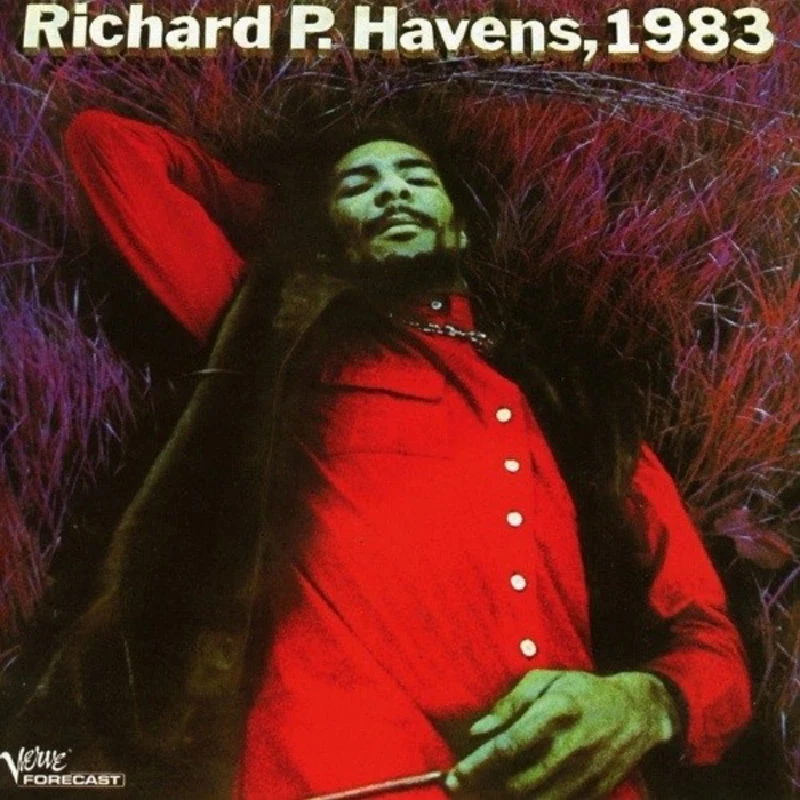 intro
Carl Bookstein finds that Richie Havens' double album 'Richard P. Havens, 1983', which was released in 1969, just before the Woodstock Festival, proves a fine time capsule.
Originally released in 1969, just before his now iconic performance at the legendary Woodstock Festival, 'Richard P. Havens, 1983' was a double vinyl album. Its title references the George Orwell novel ''1984', and a darkness that Richie Havens saw in the air at that time. The album includes distinctive originals, as well as covers from Dylan to the Beatles. 'Stop Pulling and Pushing Me,' the intro number, starts out with a bit of stinging guitar plus heavy drums. It is edgy and intense. Richie Havens is singing about a "mixed up world" and "confusion," yet saying, "I won't let go." 'For Haven's Sake' is much softer, a melancholy blues, and beautiful. "You're there somewhere, where are you?" the lyric asks, followed by "Night by night… day by day… grain by grain." A fine number. Havens' rendition of the Beatles' classic 'Strawberry Fields Forever' is first-rate and moving, very strong. "There's nothing to get hung about..." It all works out. There is a rich treatment of Bob Dylan's 'I Pity the Poor Immigrant.' as Havens very much makes these covers his own. 'Indian Rope Man' is an album highlight here for certain. It is a propulsive and resonant groove. "When his soul transcends his heart" is the apt lyric. Havens' treatment of the Beatles' 'She's Leaving Home.' goes straight to the soul - calming, quelling. Havens is a brilliant interpreter as he makes this song his own as well. 'Putting out the Vibration, and Hoping It Comes Home' speaks of "Brighter days ahead", and includes a mesmerizing sitar serenade. 'Just Above My Hobby Horse's Head' is a recitation of the ills of the world: "We say we're love/We say we care/Yet we live our hate and fight our wars." "Answers from within," instructs Havens, "point the way." All in all, this is a very strong 1969 album by Richie Havens. 'Wear Your Love Like Heaven' features resonant, acoustic guitar tones. "All that I wish for will be," Havens sings. 'Richard P. Havens, 1983' is very much a time capsule of and into the Woodstock era. It comes recommended.
Track Listing:-
Band Links:-
http://www.richiehavens.com
https://en-gb.facebook.com/richiehavens/
https://twitter.com/richie_havens
https://en.wikipedia.org/wiki/Richie_Havens
Have a Listen:-
Picture Gallery:-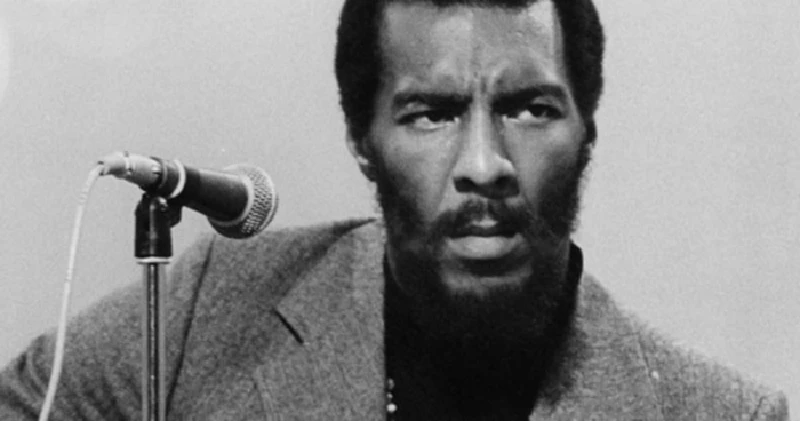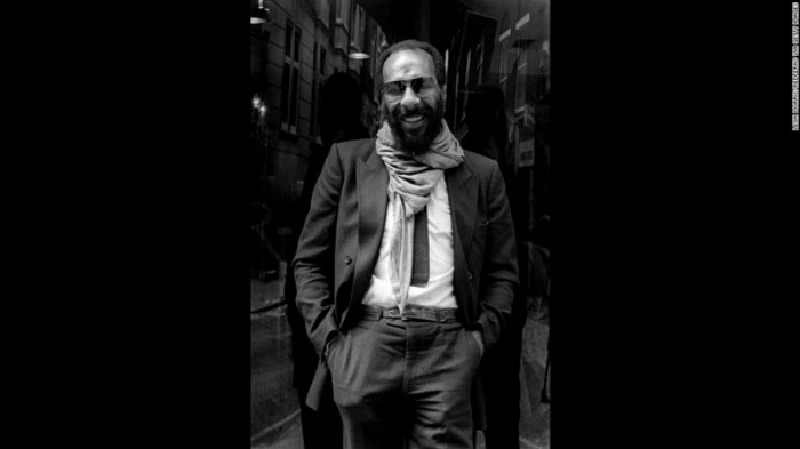 favourite album
---
Something Else Again (2018)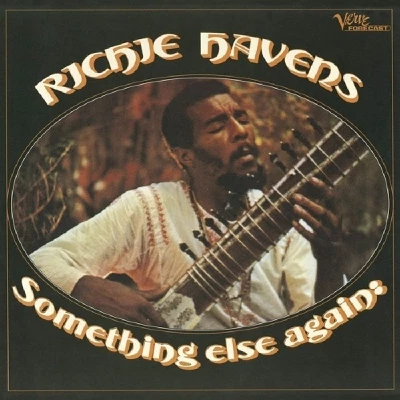 In our Re: View section, in which our writers look back at albums from the past, Gus Ironside examines groundbreaking folk-blues artist Richie Havens' 1968 second album, 'Something Else Again'.
Pennyblackmusic Regular Contributors
---