---
published: 9 / 2 / 2018
---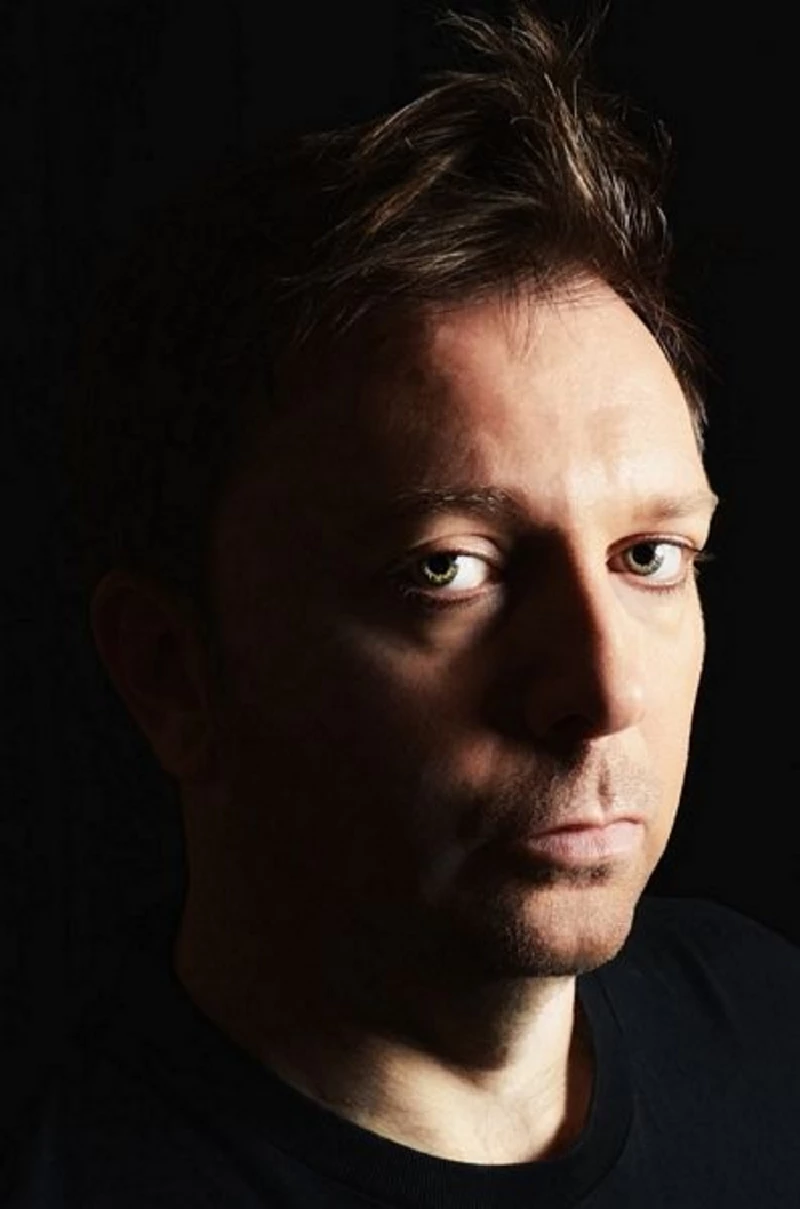 intro
In our second interview with him, former Mansun front man Paul Draper talks with Denzil Watson about touring his debut solo album 'Spooky Action' after a nearly fifteen year absence from the stage and the soon-to-be reissued Mansun back catalogue.
After a hiatus of live performances of nigh on fifteen years, the former Mansun front man, Paul Draper, returned from the wilderness to release his much-acclaimed debut solo album 'Spooky Action' in the autumn of 2017. Preceded by two EPs earlier in the year, fan-power and an on-line fan petition energised Draper to finish-off the solo project that he started shortly after Mansun's demise back in 2003. With 'Spooky Action' coming across as a natural progression of Mansun's first two albums 'Attack of the Grey Lantern' and 'Six', his live dates in the UK in September last year were well received. Now with the announcement of a twenty-two date UK tour, Draper has very much got back into performing live and will play two sets; one giving fans a selection of his debut album and a second where he will play 'Attack of the Grey Lantern' in its entirety. With some Stateside dates to follow that, the re-issue of the Mansun back-catalogue on Draper's current label, Kscope, and the writing of the follow-up to 'Spooky Action', 2018 is set to be a busy year Draper. Pennyblackmusic caught up with Paul for chat ahead of his up-coming tour which starts in Brighton on Monday 19th February. PB: How did you enjoy last year's debut solo tour? PD: You know, the weeks up to it, I was very nervous. The first night I was almost, like, statuesque. Trying to get the words right. And then I realised that the reception was fantastic. I just loved it after that, eeally loved it. PB: I was there at the first night at the Brudenell in Leeds and I remember you were suffering with a chest infection. PD: Yeah I was. All I thought that night was get the words out of my mouth and relatively in-tune. I think as I went halfway through the gig I realised the crowd was up for it and I opened up a bit more, but it really was just about making sure I focused and just did it. We'd been in two weeks of rehearsals and we just wanted to get it right for the very first night so there wasn't much showmanship, but we got it right and that was my main thing. PB: It's been about fifteen years since you last did a full-band gig, isn't it? PD: Yeah, a full tour. Mansun split in 2003 and I went off to do other things in the music industry. I never thought that I'd be a front man again. To be honest, I didn't think it would get to a decent level, but the gigs were doing well and in London where we played the Scala there were thousands of people. I'm not a pop star like I was with Mansun back in the day and I'm not in the pop-charts. but I'm just in my own world where I'm selling vinyl and getting in the charts in a different way. I can honestly say that I'm just enjoying it every day as it comes. PB: It's funny because in this business you get really into it or really out of it, and so you're either all in or all out with tours and stuff. PD: Yeah, that's the music industry. When I stopped touring with Mansun I had my studio in London and it really hit home at me that these guys are working fifteen to sixteen hours a day in their studios, writing for and producing for artists. It's an all or nothing game really. You don't make it if you do it by half measures. There's a lot of people out there with their hard-earned cash who only want to see what's good. PB: I looked at the social media reaction to the tour and it was all very positive. You're right back in it now, aren't you? DP: Yeah. Last time we spoke [October 2017] I was going to launch a solo career and I'm sort of in it now. PB: The fans were instrumental in getting you to get your solo album out and they've played a very big part in helping you decide which Mansun album to play on your next tour. haven't they? PD: Yeah. Well, the thing is that it went right down to the wire but we had a lot of legal wranglings surrounding the Mansun catalogue to reissue it. Ultimately we could have done either of the first two Mansun albums because it's the twentieth and twenty-first anniversaries of the albums but 'Attack of the Grey Lantern' won over 'Six' by a few votes. Ultimately the fans want to see me play both those albums, so we are going to play 'Attack of the Grey Lantern' on this tour and see how it goes. PB: It's an epic album and playing 'Attack of the Grey Lantern' in its entirety looks like it could be a challenge. PD: Huge. We went into EMI's archives where the original tapes are and we've been digging-out all of the sound-effects. We've got all the original string takes as I can't take an orchestra with me. So, we've sampled all the strings and we've got all the samples running, so we can play as a live band but integrate all the sound effects in with the band. We're going to try and get it as close to the record as we can. When we used to play as Mansun we just did punk-rock versions of things, but this time we've got all of the keyboard sounds sampled and all the segways between the songs. There's also a couple of songs where we have got drum loops in the music too. PB: How have rehearsals been going? PD: We've been doing separate rehearsals to date. The rhythm section have been practising down in Brighton, while myself and the sound engineers have been working on getting all the sound-effects between the songs together. It's a lot of work but we come together for full pre-production rehearsals on Sunday for fourteen days. PB: Is it the same band as last year's debut solo tour? PD: We've got the same band except for Catherine the Anchoress who is away with Simple Minds, which is her one band. So, we have a fantastic keyboard player called Christina [Hizon] who plays with Pet Shop Boys who is coming in to deputise for this tour, who should be great. PB: Are there any tracks from 'Attack of the Grey Lantern' that you think will prove hard to play on the upcoming tour? PD: I don't think so. When I'm looking back to my younger self we did most of them live at some point. There are a few that we've never tackled [live] - 'Disgusting', 'You, Who Do You Hate?' and 'Dark Mavis', but I'm really looking forward to it. PB: If you had to pick one track off the album as your favourite which one would it be? PD: Ah? I think it would be 'Dark Mavis' as it must be technically the best song I wrote. PB: What can fans expect in the first set? PD: An hour of material from 'Spooky Action'. I might throw in a B-side or two. I also want to do an acoustic section in it as well. PB: As a consequence of the tour you're getting up-close and personal with two of your albums. How would you say your songwriting has developed between the two albums? PD: There's some stuff on 'Grey Lantern' that is very simple, but, then again, there is some stuff on the album where I was very focused as a song-writer at that point and it was very complex. I would say that the latest album that I have done is somewhere in the middle. The last song on 'Spooky Action' ['The Inner Wheel'] is complex, musically, where as something like 'Who's Wearing the Trousers?' is relatively simple. I could look back to 'Grey Lantern' like that too and say 'Dark Mavis' is relatively complex, whereas 'She Makes My Nose Bleed' is the same old chords. I'll play the first night of this tour and I'll know what songs people love. I just don't know yet, so we'll find out. PB: To be honest with you, I think it's going to be most of them, Paul! PD: Hopefully. It's an interesting process. What I realised is that I didn't end my career years ago and now am in the middle of my career. I don't think you'll be able to get rid of me now (Laughs). PB: It would have been a sad way to end your career with the demise of Mansun. I remember catching Mansun towards the end and the set I saw was very short. It was almost like the band was in the throes of splitting up. I think you only did eight or nine songs. PD: Yeah, we'd effectively split up then. We were trying to get out on the road to play a few new tracks to re-energise the band. but basically the other guys sacked me. PB: The tour corresponds quite nicely with the twenty year deluxe reissues of the album, doesn't it? PD: You know, this is the whole reason why we are doing it. We couldn't really announce it until a week ago because with have had lots of legal issues to go through. But we've sorted it out and got everything signed and it came about at the right moment. PB: With Kscope releasing your debut solo album they were the obvious choice for the custodians of the Mansun back catalogue, weren't they? PD: Yeah. It's a long story. EMI got taken over by Universal and part of the European Anti-Trust Commission made them sell-off a portion of their catalogue - Parlophone, EMI. And Radiohead, for example, bought their catalogue back. I worked personally with Kscope to see if we could buy our back catalogue. So I'm deeply involved in digging out demos, getting remasters and we're going to do a box-set of 'Grey Lantern' with unseen photographs, loads of other tracks and stuff. I'm curating a catalogue if you like, and Kscope are physically making it and getting it out in the shops. So far I have to say I've had a great relationship with Kscope, and let's hope that that continues because we are right at the start of a reappraisal period for Mansun, I think. PBM: I guess with all the time that's now passed you can be quite objective about the Mansun stuff? PD: Yeah. It's part of my life from twenty years ago so I don't worry myself about it any more. A little part of me thinks do I want to be doing 'Stripper Vicar' again. As part of the overall album, I'll do it. PB: Have the rest of the band been involved with the reissues? PD: Yeah, I think all of them have been involved. And everybody has given their stamp of approval for it. PB: Do you think somewhere down the line it may lead to a full-blown reunion? PD: No, I don't think so. PB: Did you say there are some unreleased tracks to put on the box set? PD: Yeah. There's all sorts of things on the box set. Like alternative versions, things where we tried different verses, massive jam sessions and so on. There's so much stuff. There's even a hip-hop version of 'Dark Mavis'. The amount of stuff is mad, but we're going to sift through it all. We were lucky that everything was saved in the EMI archive, and we've got a lot of stuff retained. PB: It's quite refreshing that your debut album and future reissues will be issued on vinyl, isn't it? PD: The vinyl thing has been massive for me. I've got hundreds of thousands of people listening to my streaming stuff and that's nice. but I'm really loving putting vinyl out. PB: You're also off to the States after the UK tour. aren't you? PD: Yeah, I'm doing eight dates on the East Coast with Steven Wilson. PB: Mansun toured the US a couple of times. Have you got much of a following over there? PD: I'd say a small hardcore one on the East and West coasts. We'll have to see how it goes. PB: Any plans beyond then? Or is it a case of getting down and writing and recording the follow-up to 'Spooky Action'? PD: The second album is up and running so when I get back from the States I'll have to get back on that. At the moment I'm just mapping out songs in my production room. I've got a couple of drum machines going. I've got a little obsessed with drum machines recently. There will be some recording of the second album over the summer, and there will be mixing of the next Anchoress album over the summer too. Then we have a big festival show that I can't announce to you yet. You'll find out very soon. PB: Paul Draper, thank you very much for your time and good luck with the forth-coming tour.
Band Links:-
http://pauldraperofficial.com/
https://www.facebook.com/pauldraperofficial
https://twitter.com/PaulDraper
http://mansun.co.uk/
https://en-gb.facebook.com/Mansun/
https://twitter.com/mansunband
Picture Gallery:-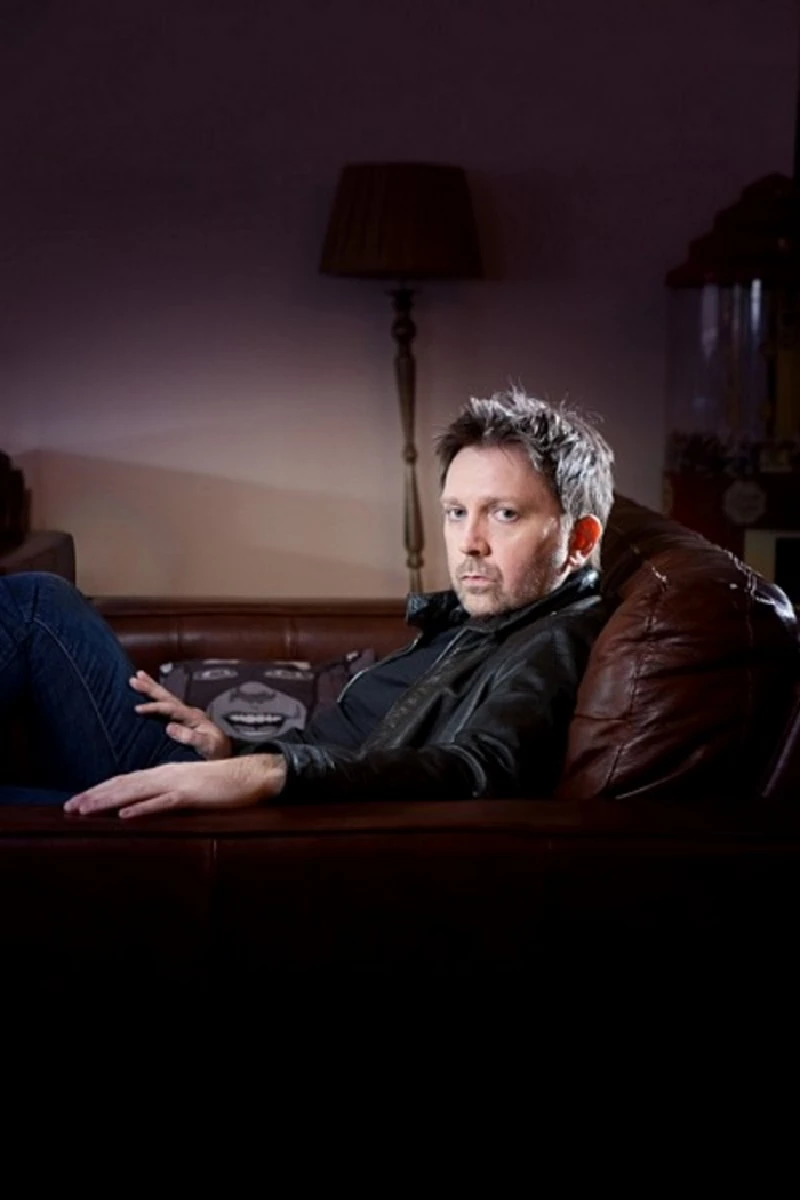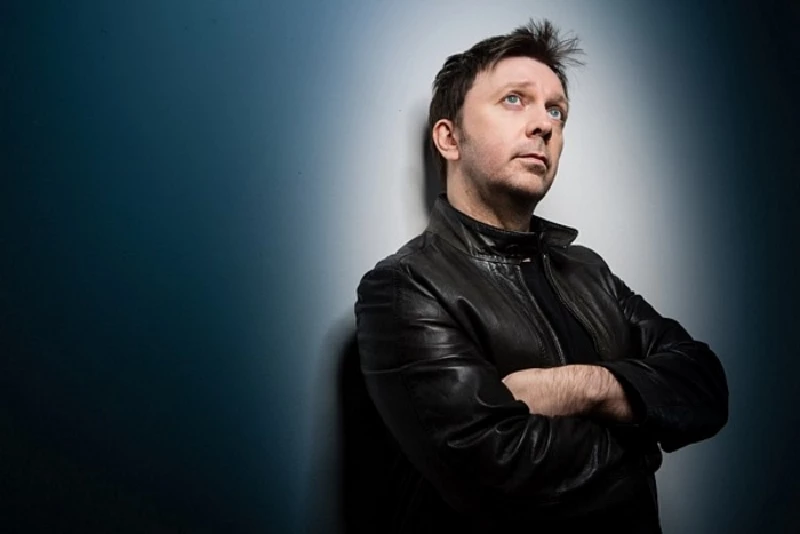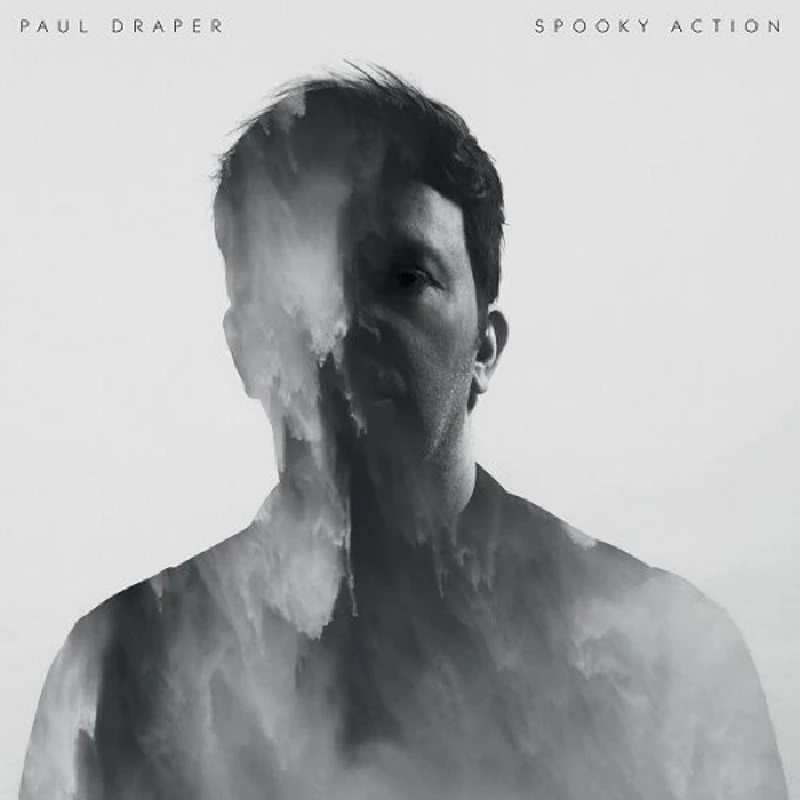 interviews
---
Interview (2017)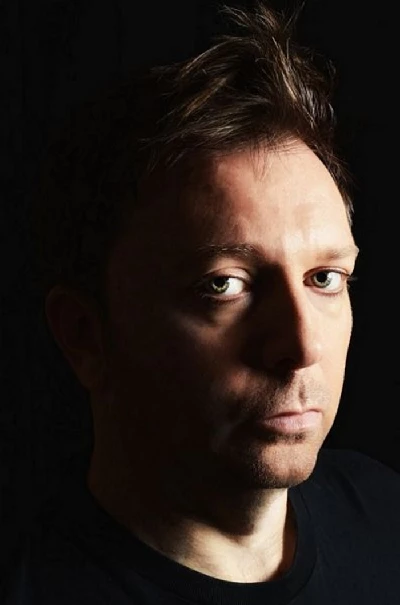 After more than a decade working behind the scenes in the music industry, Mansun frontman Paul Draper has stepped back into the light with his debut album 'Spooky Action'. He speaks to Denzil Watson about the enduring love for Mansun as a cult act, being older and wiser, and the end of his old band.
live reviews
---
Brudenell Social Club, Leeds, 14/9/2017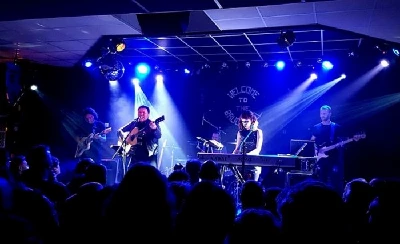 Denzil Watson at the Brudenell Social Club in Leeds watches ex-Mansun vocalist Paul Draper make an understated but impressive return after an absence of fourteen years to full live work to promote 'Spooky Action', his debut solo album.
Pennyblackmusic Regular Contributors
---