---
Joss Cope
-

Unrequited Lullabies
published: 19 / 11 / 2017
---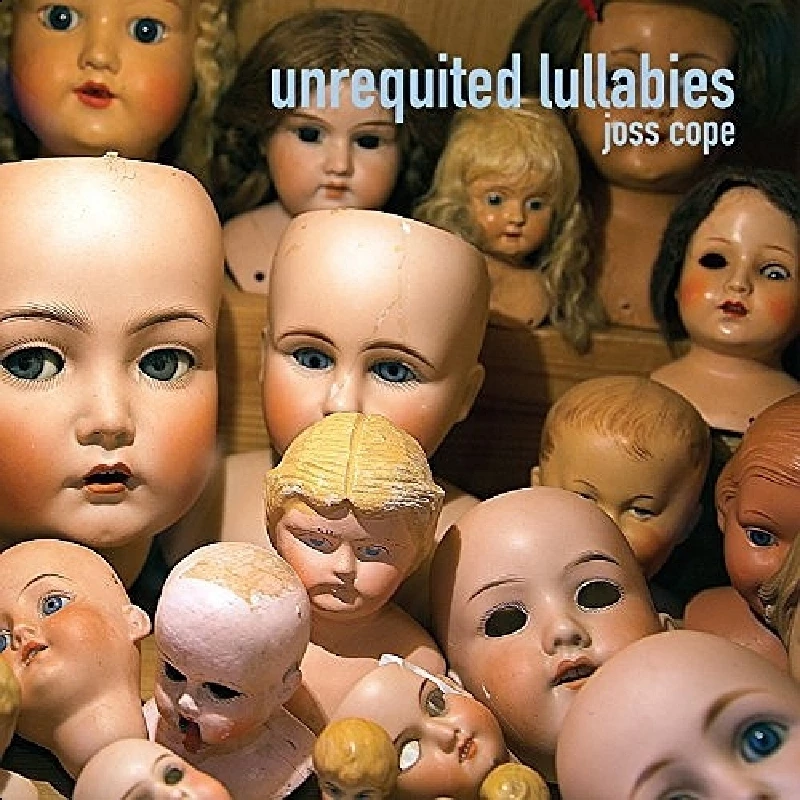 intro
Excellent 1960's and psychedelic-influenced debut solo album from Julian Cope's brother Joss Cope
Joss Cope is the shy brother of the loud Julian and 'Unrequited Lullabies' is his first album to go out under his own name. A former member of Freight Train and Something Pretty Beautiful, he was also in the Weather Prophets for a while. 'Unrequited Lullabies' starts off with 'Learn to Float', which has a Bunnymen like flow, to it. Joss's vocals are perky on it, and it is a song to put sparkle in your step. 'Familiar Faces' has a 1960's flow to it and is very pleasing in its delivery. 'Cloudless Skies' is at first much slower and more moody, but soon picks up in speed. 'Scales Falling' is very pleasant, a toe tapper from the start to its very end. 'Your Broken Heart is Not for Sale' has more of an upbeat flow to it while 'Turned Out Nice Again' has a soft approach which works well. 'Nobody Knows This is Everywhere' goes in the direction of Neil Young, while Joss's vocals on it sound like Orange Juice's Edwyn Collins. 'Started Something' has a trippy, psychedelic sound, and 'A Guy Like Me' starts off with a Stones like riff while being very catchy. 'Triumph or Disaster' is another slow-paced tune. 'What's the Plan?' is mellow Britpop and it all ends with 'Streaming', which is a slow tune soft enough to rock a child to sleep.
Track Listing:-
1
Learn to Float
2
Familiar Faces
3
Cloudless Skies
4
Scales Falling
5
Your Broken Heart Is Not for Sale
6
Turned out Nice Again
7
Nobody Knows This Is Everywhere
8
Started Something
9
A Guy Like Me
10
Triumph or Disaster
11
What's the Plan?
12
Streaming
Band Links:-
https://www.facebook.com/joss.cope
Pennyblackmusic Regular Contributors
---