---
Joss Cope
-

Indefinite Particles
published: 17 / 3 / 2020
---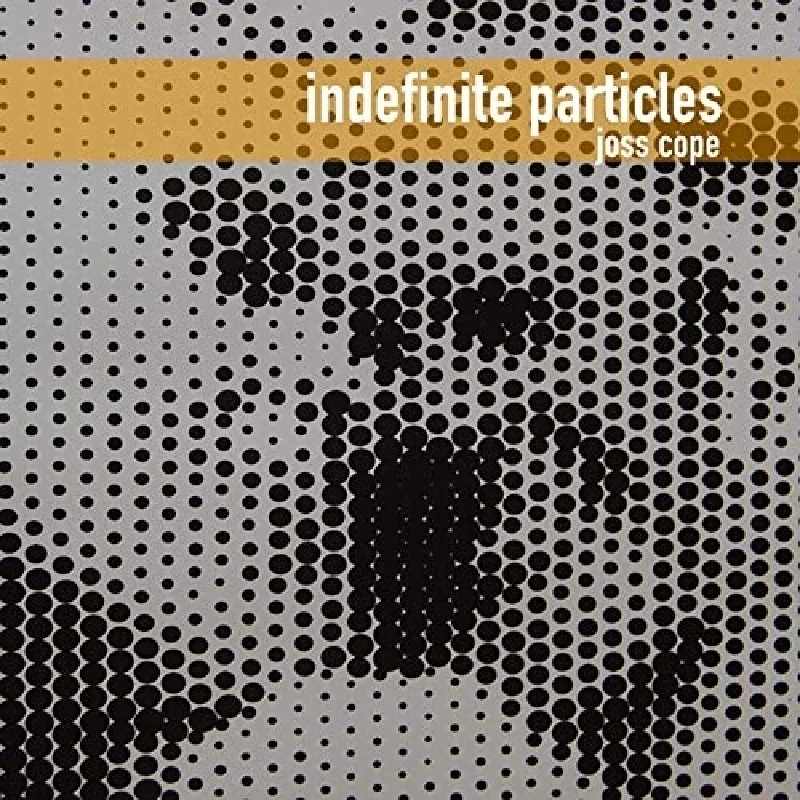 intro
Compelling post-punk psychedelia from Liverpudlian singer-songwriter and Julian's brother, Joss Cope
There is an old saying that the apple doesn't fall far from the tree, and this came quickly to mind when listening to Joss Cope's follow up album to 2017's 'Unrequited Lullabies'. For it isn't hard to recognise the similarity with the voice of Saint Julian, as well as other common themes of inflection and tone. The older brother can cast a large and looming shadow, which is sometimes a struggle to break free from. Isn't it, Liam? Joss Cope, however actually makes a rather good fist of it. 'Indefinite Particles' is purportedly the middle of a planned release of three, and deals with the usual suspect themes of climate change, death and lost love. Apparently, this collection of songs were wrangled into shape in a Helsinki room, "without a click track in sight" and it audibly shows. The album has an organic feel to it and flows beautifully, easing you gently into Cope's world of post-punk pyschedelia. There are stand-out tracks a plenty. 'Lifeboat Service' is gently beautiful, comprising of a lilting piano refrain and Cope's most endearing lyric and vocal. Mastefully produced, it strikes straight to the heart in a wistful and poignant manner. 'Hit the Wall' has an early Pink Floyd meets the Canterbury Scene of the late Sixties; 'Healed' is an infectious stomper, whilst 'Hill' brings the album to a satisfactory conclusion. The comparisons to his higher profile brother are always going to be there, but this collection of compositions shows that Joss Cope has the singular talent to deserve his own place in the creative limelight. Listening to Indefinite Particles is like meeting somebody new who you have so much in common with. The joy is in the familiarity.
Track Listing:-
1
Indefinite Particles
2
From a Great Height
3
Healed
4
Who Are You Trying to Kid?
5
She's Going to Change Your World
6
Lifeboat Service
7
Radium Came
8
Hit the Wall
9
True Nature
10
Mad King Ludwig
11
Hill
Band Links:-
https://www.facebook.com/joss.cope
Pennyblackmusic Regular Contributors
---