---
published: 31 / 10 / 2017
---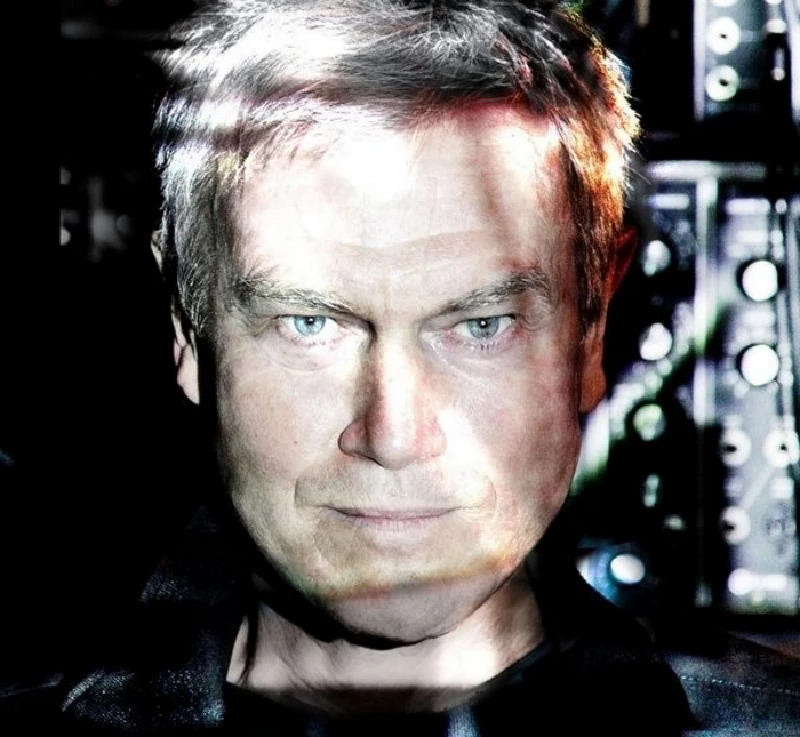 intro
John Foxx and the Maths recently released a new album, 'The Machine', inspired by an E.M.Forster short story and accompanying stage production. Keith How speaks to him about the inspiration behind the music and also gets a glimpse into his current thinking.
John Foxx was the original lead singer with Ultravox, and after leaving the band forged his own career not only in electronic music but art and photography as well. His 'Underpass' single reached number 31 in the U.K. charts, and his first album 'Metamatic' charted at 18. After setting up a studio in Shoreditch he was involved in making demos and experimentation before leaving the music scene in the mid-'80s and returning to his earlier career in graphic design. In 1997, having been involved with various Acid House influences and teaching graphic arts and design, Foxx returned to making music, releasing 'Shifting Cities' and 'Cathedral Oceans'. Combining his own video work along with electronic soundscapes his creativity blossomed, leading him into groundbreaking soundtrack and film work. 'Tiny Colour Movies', released in 2006, further enhanced his reputation. Foxx began collaborating with Benge, and together they worked on various acclaimed audiovisual projects before forming The Maths. The band performed live in Europe and then in the U.K., furthering his inventive career. Recognition of his work in both music and creative arts led to an invitation to produce a soundtrack for the stage production of E. M. Forster's dystopian short story 'The Machine Stops' and a new recording, 'The Machine'. Pennyblackmusic chatted with John Foxx to discover some of his current thinking. PB: 'The Machine' is based on E.M. Forster's 'The Machine Stops' which is an amazing glimpse of a future that seems to be becoming a reality with each passing year. When did you first read the book and would you say that you were intrigued by the idea of how the future might evolve and this has been an underlying influence on your work? JF: I first read this when I was at school. It was in a book of 20th Century stories we did for GCE, and I liked it a great deal. This was in the 1960s, so of course the internet hadn't happened then. When I re-read it I was surprised at how much Forster had foreseen - not only the web but many of the emotional implications of a universal communication system and how it tends to smuggle in isolation disguised as connection. Incredible, considering he published it in 1909 - most houses didn't even have electricity at the time he was writing. I guess some of these sorts of observations have become part of my work. But not simply from this story, there are many other sources, mostly springing from actual experience. For instance, growing up in the North during a particular era, art school, living in London, then finding Europe at an early age, and so on. PB: In constructing the songs for 'The Machine' with Benge and The Maths were you approached as John Foxx or as a collaborative team? JF: I was approached as John Foxx because Juliet Forster, the producer, knew my work. We had a mutual friend who put us together. I wanted to work with Benge because he's good in every area – technical as well as compositional. We also wanted to involve Elizabeth (Gazelle Twin). She has a beautiful and uniquely emotive voice. Collaboration works well on projects like this – it's more fun and you have a better perspective. PB: Is there a proven format that you use for a project like this ? Are you inspired by visual narratives before a note is played or is the creative process more organic? JF: No format really. You simply imagine the scenes and environments and how they feel and sound – and their emotional tone. I'll play along with a synth - sounds appear and attach themselves to all this, then you develop the sounds into music. It often happens quite instinctively, almost unconsciously. I'm often surprised at the end of the day – seems like someone else did the whole thing. PB: Did you see the Northern Ballet's interpretation of '1984' by any chance?. (The score was by Alex Baranowski and worked really well). JF: No, I didn't see that, but a couple of other people have mentioned it. I've heard some of his music and I think he's an excellent composer. It's very good that theatre can create a place to encourage new music like his. I've been impressed by several new things in the theatre recently – particularly Katie Mitchell's production of 'Waves.' A tremendously ingenious and engaging production. She seemed to realize the implications of new projection technology before anyone else. PB: The interpretation of the book and accompanying music reminded me of your earlier works, both audio and visual. Would you ever consider creating an imaginary soundtrack for say 'Brave New World' or '1984'? JF: If anyone asked me, I certainly would. PB: How did The Maths come about? Did you all just meet up and found everything just worked, or was the creation of the group more considered? JF: It started with meeting Benge and recording some tracks, then we needed people to play them onstage. There were several really good, imaginative musicians working around his studio at the time so we asked them to come and play. They turned out to be so good we wanted to continue as a band and record together – Hannah Peel and Serafina especially. It was all very informal. PB: Have you plans to continue working together? JF: Oh yes – there are plans, trouble is everyone inevitably developed their own career and now have lots of projects going on, so it can be harder to get together. These are the kind of problems you like to have, though. PB: I love the way you integrate all the artistic disciplines into a project, art, photography, poetry, film and music. You appear to be 'master' of them all. Is there one stream you gravitate towards or enjoy working with, or do they simply overlap during the creative process? JF: They're all the same set of problems and solutions really, but in various other forms and media. I just swap them around - find whatever's appropriate. Luckily, over the years, I've managed to gather just enough experience in them all to survive. PB: The Cold War Bunker gig in York looks amazing. Ghost Box artists were involved, along with The Delaware Road in creating the all-night event at Kelvedon Hatch Bunker recently. Where do you stand with the continuing 'Hauntology' scene? JF: Well, that was really identified and crystallised by Mark Fisher, who died recently. He was a seminal thinker in that area and many others. I always enjoyed his writing, his company, and working with him was a real joy. He named and gave space to those ideas and images which were emerging in music and literature, they were often elusive and so could be overlooked by many critics and writers- until he gave them a name. The Bunker was terrifying in its implications and that certainly fed into our playing. I like the idea of making music for specific places- we've been discussing other sites from giant cooling towers to underground reservoirs, abandoned Tube stations and museums. Some overgrown sites, too. I'd love to hear Gazelle Twin singing over our synths in a vast cooling tower, it would be really spectacular and beautiful. I guess you allow the place to inhabit the music, and vice versa. PB: Do you have any thoughts on the resurgence of vinyl and now the cassette format ? Are we as consumers being fooled ? Should we throw out the old tech and take on board the digital future? JF: Oh, you need both really. I enjoy any reappraisal of previous technologies, it's all good, useful fun and can also prevent us inadvertently losing some valuable aspects of sound and technique along the way. There's an element of emotional connection, too. It's similar in a way to the way Benge insists on using only analogue synths. He realized they'd been discarded before they were properly explored. Also, new speakers and amps are much better now - particularly the bass end, so now you can actually hear what the instruments are doing for the first time. PB: Thank you.
Band Links:-
https://www.facebook.com/johnfoxxmetamatic/
http://www.metamatic.com/news.shtml
Picture Gallery:-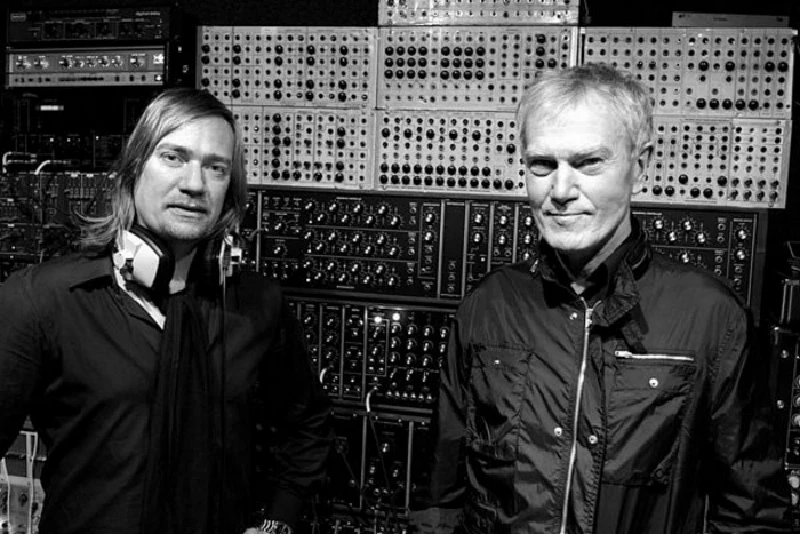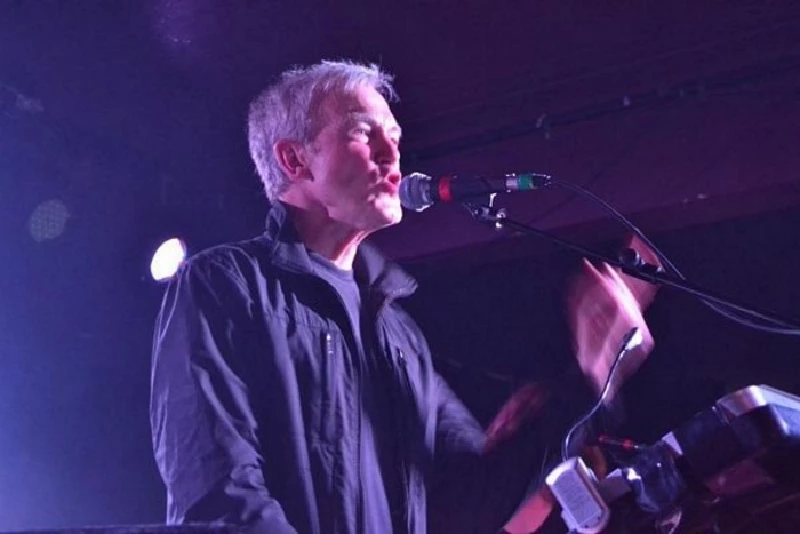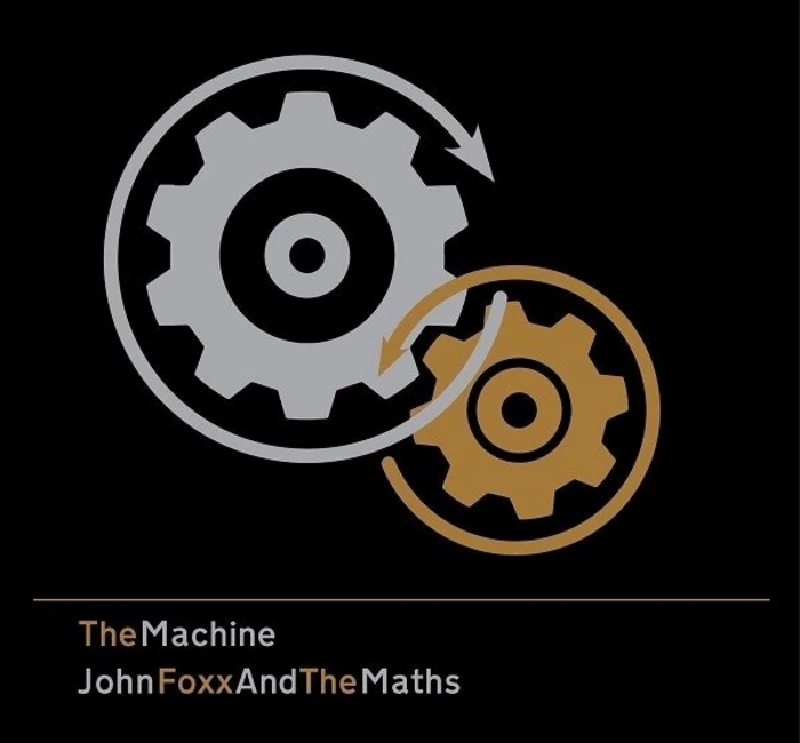 interviews
---
Interview (2013)
Dave Goodwin chats to ex-Ultravox! front man John Foxx about his career, recent tour in support of Orchestral Manoeuvres in the Dark and his present band, John Foxx and the Maths
favourite album
---
Metamatic (2018)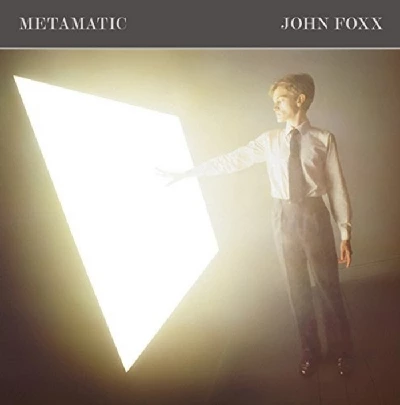 In our Re: View section, in which our writers reflect on albums from the past, keith How reflects on 'Metamatic', electronic music pioneer John Foxx's 1980 groundbreaking solo debut album after leaving Ultravox, which has just been re-released in a three CD deluxe edition.
reviews
---
The Complete Cathedral Oceans (2016)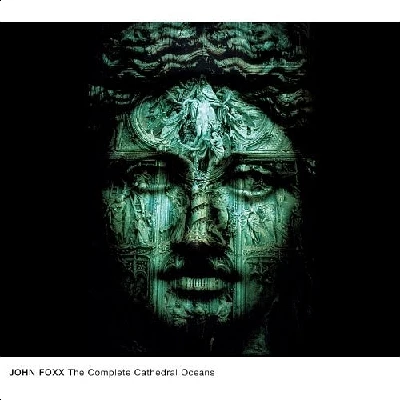 Brilliant limited edition five record vinyl box set of all three of former Ultravox! frontman and electronica pioneer John Foxx's influential 'Cathedral Oceans' albums
Pennyblackmusic Regular Contributors
---